For most of us, visiting Walt Disney World is a celebration in itself. Therefore, it is no surprise that Disney is the destination of choice for family's looking to do something special for those big milestones. Whether its a Birthday, Anniversary, Graduation or winning the Super Bowl, there are a ton of little touches that can be added to commemorate your special occasion while at the parks. Here's our list of 10 Ways to Celebrate as a starting point.
1. Get your Disney buttons.  Whether you're celebrating a 1st visit, Birthday, Anniversary, Family Reunion or any other celebration, make your first port-o-call the front desk at your Disney Resort or Guest Services at any of the theme parks to get your Disney button. It's a fun and special way to let everyone know that you're celebrating and you never know who at Disney might throw a bit of congratulatory pixie dust your way!
2. Celebrate with a cake.  What better way to celebrate a loved-one's special day than to surprise them with cake!  From fancy fondant works of art to lovely layers of Mickey chocolate cake deliciousness- a great starting point is to phone Disney's Cake Hotline at 407-827-2253.  They'll walk you through the process of having a cake delivered at your evening meal, at the theme parks or even directly to your resort.  There's a wide range of sizes, options and customizations. Guests heading out to Disney Springs may also want to stop by Amorette's Patisserie for a wide-range of fantastically themed Disney treats.  If it's a cake your after give them 72 hrs notice and they'll create one especially for your party.  Call Amorette's directly at 407-934-3500 to order.  Another option is to order a simpler celebration cake from Disney Floral and Gifts and have it delivered directly to your resort room.
3. Have your family portrait taken. What better way to capture your whole family coming together at Walt Disney World than to arrange for your own professional photo session. Disney Fine Art Photography offers two portrait packages. Packages run anywhere from $199 – $2000 and include sittings at Disney Resorts or a session at the theme parks. Visit Disney Fine Art Photography for further details or ring 407.934.4004.
4. Arrange for your child's first haircut. Even tiny tots have a special way to celebrate at Harmony Barber Shop at the Magic Kingdom.  Book your little one in for their first haircut.  The experience costs $18 for a child or $19 for adults.  For those wanting to do something extra special Harmony also offers a First Haircut Package.  For just $25.00, the package includes a haircut, a certificate of bravery for your wee one's scrapbook,  a pair of special "First Haircut" Mickey ears and a pretty generous dose of glitter.  Haircuts can be pretty hard to come by as Harmony books up very quickly.  Guests are advised to contact 407-939-7529 at the 180-day mark to book.
5. Go behind the scenes.  For those looking to celebrate by doing something off-the-beaten-path, one of the many Walt Disney World tours will provide a nice alternative to your standard days at the parks. Guests can choose from epic adventures like Animal Kingdom's Wild Africa Trek (a 3 hr Safari) the Keys to the Kingdom Tour, unveiling the secrets of Disney World including the legendary Utilidor or the UnDISCOVERed Future World Tour taking you behind the scenes at Epcot.  For visitors with small children, there 's even the delightfully fun Disney Family Magic Tour which is essentially a scavenger hunt around the Magic Kingdom filled with fun rides and a few friendly surprises! Prices for tours range from $39.00 per person to upwards of $200.00 and early booking is strongly recommended at 407-WDW-TOUR.
6. Head to the spa.  Pamper your loved ones with a treatment at one of Disney's amazing spas.  Head over to one of Senses Spa's two locations at Disney's Grand Floridian Resort or Disney's Saratoga Springs Resort.  Visitors can choose from a wide range of spa treatments including massages, manicures, pedicures, body wraps and facials.  They even offer Prince or Princess manicures and pedicures for your little ones or 2 or 3-hour spa packages for those looking for something truly indulgent.   Advance bookings can be made by dialing 407-WDW-SPAS.
7. Surprise your princess at Cinderella's Royal Table.  To commemorate that special Princess in your life, there's no better backdrop than this majestic restaurant in Cinderella's Castle.  Those looking for a special way to celebrate the occasion can add-on a surprise to your Cinderella's Royal Table dining experience.  The Her Royal Highness Package includes a balloon, a princess cake (guests can choose from Belle, Tiana, Aurora, Ariel and Cinderella), and a tiara.  The package will set you back $112 on top of your meal and can be booked at crt.special.events@disney.com or by calling 407.824.4477.
8. Arrange for an In-Room Celebration. For those looking to pull out all of the stops to celebrate their loved-ones special day, look no further than Disney Floral and Gifts In-Room Celebrations.  While you are out at the parks, your Disney friends will sneak into your room and fill it with delightfully magical touches.  Lovebirds may find their room decorated with rose petals and lit candles and little ones will delight in Mickey themed birthday packages filled with tasty treats and fun souvenirs.  There's an In-Room Celebration for nearly every occasion and for every taste include Pirate, Princess and Frozen Themed Packages.  These indulgent options will set visitors pack anywhere from $300 – $500 depending on the size of the package but with all of the amazing touches its bound to be a moment they'll never forget. Call Disney Floral and Gifts at 407.939.4438 to find out more.
9.  Arrange for a special Fireworks viewing.  Disney's nighttime fireworks displays are a celebration in themselves.  It's that moment where guests young and old are swept off their feet in the magic of it all.  What better way to celebrate coming together at Walt Disney World than to arrange for a fireworks viewing unlike anything your loved one has ever seen before.  Whether its enjoying an amazing Signature Dining experience at California Grill and watching the fireworks on their private viewing deck, indulging in delicious desserts at one of Disney's Fireworks Dessert Parties to sailing the seas with Captain Hook and Friends for the Pirates and Pals Fireworks Voyage, these add-ons have the ability to transform your nighttime Disney experience into something truly extraordinary.
10. Set up a special dinner treat.  If you're heading out for a celebratory meal, let the server at your restaurant know ahead of time that you are there for a special occasion. It is amazing what they'll come up with.  For instance a client on a recent visit was dumbstruck when at the end of her Jiko meal the Cast Members surprised her with an amazing display of chocolate animals, candles and a little gift (snuck in early by her husband).  It's little things like this that they'll remember for years to come.  Speak up. Let cast members know you're celebrating and see what sort of magical ideas they'll come up with!
Are you planning your next trip to Disney World? Fill out our form below for your FREE quote.
Click here for your FREE no obligation quote!
Find tips like this helpful? Then why not consider working with an Authorized Disney Vacation Planner? As an agent with MickeyTravels, I am on hand to help my clients get the most out of their time at Disney World from finding your perfect package to nabbing those hard to get dining and Fastpass reservations.  I also love helping my clients come up with special ways to celebrate their special days at the parks.  Get in touch at mroden@mickeytravels.com, toll-free at 1-800-801-4025 or follow along on Facebook. 
---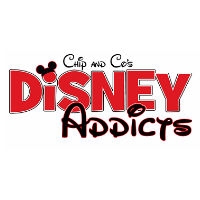 Latest posts by Disney Addicts Past Writers and Friends
(see all)