Whether you're planning your first trip to Walt Disney World or you've been away a while, getting up to speed on the My Magic+ System can present a steep learning curve and one that's bound to raise a question or two.  If there's one aspect of this system I tend to get asked about the most it's Disney's MagicBands.  If you'll be visiting Walt Disney World in the near future, check out our 10 Frequently Asked MagicBand Questions.
1. What are MagicBands used for? The short answer is pretty much everything. Consider them your key to all things Disney.  They will serve as your pass allowing you to board the Magical Express bus at the airport,  your room key and park ticket.  MagicBands can also be a form of payment (see below) and they hold information about your Disney Dining Plan as well as MemoryMaker.  Once you get comfortable with using them, they are a fantastic and stress-free way to keep you organized during you busy Disney days.
2. How much do they cost? How do I get one?  MagicBands are complementary to those that have booked a Walt Disney World vacation package and to Annual Passholders.  Customizing your MagicBands should be one of the first things you do when setting up your My Disney Experience account which can be done at startyourmydisneyexperience.com  .  You'll get to chose from a range of colors and also have the option of having your names printed on the inside.
For MagicBands featuring themes or characters, these must be purchased either through disneystore.com or while at Walt Disney World. The same goes for guests staying offsite or for ticket/only purchases. In that case, you'll automatically receive a card that serves as your ticket.  However, you can buy and link MagicBands.
3. I heard I can use my MagicBands to pay for purchases at Walt Disney World is this true? Yes. if you are staying on site, when you check-in to your Walt Disney World resort, you have the option of linking a credit card to your MagicBand to pay for incidentals.  This could be used to pay for things like gratuities, souvenirs, stroller and ECV rentals, and snacks.  During the check-in process, the cast member you work with will ask you to select a four digit pin code that you must use each time you make a purchase on your MagicBand.  This keeps your details secure.  You also have the option of removing charging privileges for certain members of your party if you are worried about your teenagers charging up a storm or you can also split it so that one guest on the reservation is using one card and the other uses their own.  Charges are stored to your room account and on check-out day, unless advised otherwise, the resort will automatically bill all charges to the credit card on file.
4. I heard that you can take the sensor out of the MagicBand and attach it to other things like keychains or lanyards. Is this true? Its true, the latest version of the bands are dubbed MagicBands 2.0.   Rather than being a uniform wristband, they look more like a watch with the circular face containing the component that holds your data.  This circular bit can be detached from the band using a tiny screwdriver (like the ones you find in an eyeglass repair kit) and can be snapped into accessories like key chains, lanyards and necklaces (See above). These are perfect for guests that find traditional wristbands uncomfortable or are afraid of losing them.
5. Will My MagicBands arrive in the mail and if so when? If you are within the United States and booked a Walt Disney World vacation package that entitles you to a MagicBand then your Bands will be shipped to you.  However, not customizing your band can slow down this process.  So make sure that MagicBand customization is one of the first things you do when setting up your My Disney Experience account.  Bands usually arrive about 2-3 weeks before you are due to start your vacation and Disney will notify you via your My Disney Experience Account that they are being shipped and will also include a USPS tracking number. It is incredibly rare to receive them before then even if you have made your final payment. However,  If you don't receive them within two weeks it is best to let Disney know or contact your Travel Agent.
For those staying outside of the USA, your MagicBands will not be shipped to your home address and will instead be held at your resort for you to pick up when you check-in. Also, if for some reason you didn't receive your MagicBands don't worry. Disney can issue new ones to you when you check in.
6. For some reason my MagicBand is not working. What should I do? The first step to making sure your MagicBand works properly is to check-in to your resort before heading to the parks.  Yes, they'll be activated before you check-in but the Cast Members at the resorts will make sure everything is properly linked and it is just that extra little bit of security.  However, if you find that your band isn't working properly check in at the front desk at your resort, or visit Guest Services at the theme parks and they'll put you right.
7. What happens if I lose my MagicBand while at Disney World? There's been a few times where members of my family have noticed that their MagicBands have fallen off. If this happens to you don't worry it's not the end of the world.  If you lose it at your resort, simply go up to the front desk and have it replaced.  If it happens while at the theme parks, ask the nearest Cast Member to point you in the direction of Guest Services who will also supply you with a new one.  In both instances, you won't be able to get fancy bands but instead, a standard issue grey one. You'll also want to make sure that your old MagicBand is de-activated in your My Disney Experience account under the MagicBand tab.  For those using the system for the first time, don't worry. Losing a MagicBand is unlikely to happen, they're resilient little guys that stay on pretty securely. But there's peace of mind in knowing that you're covered if you do lose one.
8. I'm not able to use all of my park tickets. Can I give my MagicBand to a family member to use my remaining allocation?  Under the system, when guests enter a Walt Disney World theme park for the first time, they are asked to run a fingerprint scan on the finger of their choice while scanning their MagicBand.  Throughout the rest of your stay, you will follow the same process.  If you hand over your band to someone else their fingerprint won't match yours and they won't be able to enter the park.
9. I have an old MagicBand, if I bring it to Disney on my next vacation can I still use it?  Yes! You can have several MagicBands activated at the same time.  If you keep it activated and you bring it with you, it should be business as usual.  The MagicBand section of your My Disney Experience account will allow you to keep tabs on what bands are active, deactivate bands that you no longer have and also cancel an order of new MagicBands if your family has old ones that they want to use instead.
10. Should I pack my MagicBands in my checked luggage or hand luggage? Make sure that when you pack, your MagicBands are easily accessible for you when you arrive.  If you are flying into Orlando International Airport and are riding Disney's Magical Express then you'll need them handy while you're at the airport as they are used to check in to Magical Express.  Since your luggage doesn't get delivered to your resort room until a few hours later, this means packing them in your checked bags is a must.  If you are driving to your resort then they'll be used to scan you in by security when you arrive on the grounds and will need to be presented at check-in so its best to have them at hand.
Click here for your FREE no obligation quote!
Find articles like this helpful? Then why not consider working with an Authorized Disney Vacation Planner? As an agent with MickeyTravels, I would be on hand to help with everything from finding your perfect package to nabbing those hard to get dining and Fastpass bookings.  Best of all my services are absolutely FREE.  Get in touch at 1.800.801.4025 via email at mroden@mickeytravels.com or follow along on Facebook.  
Image credit Disney.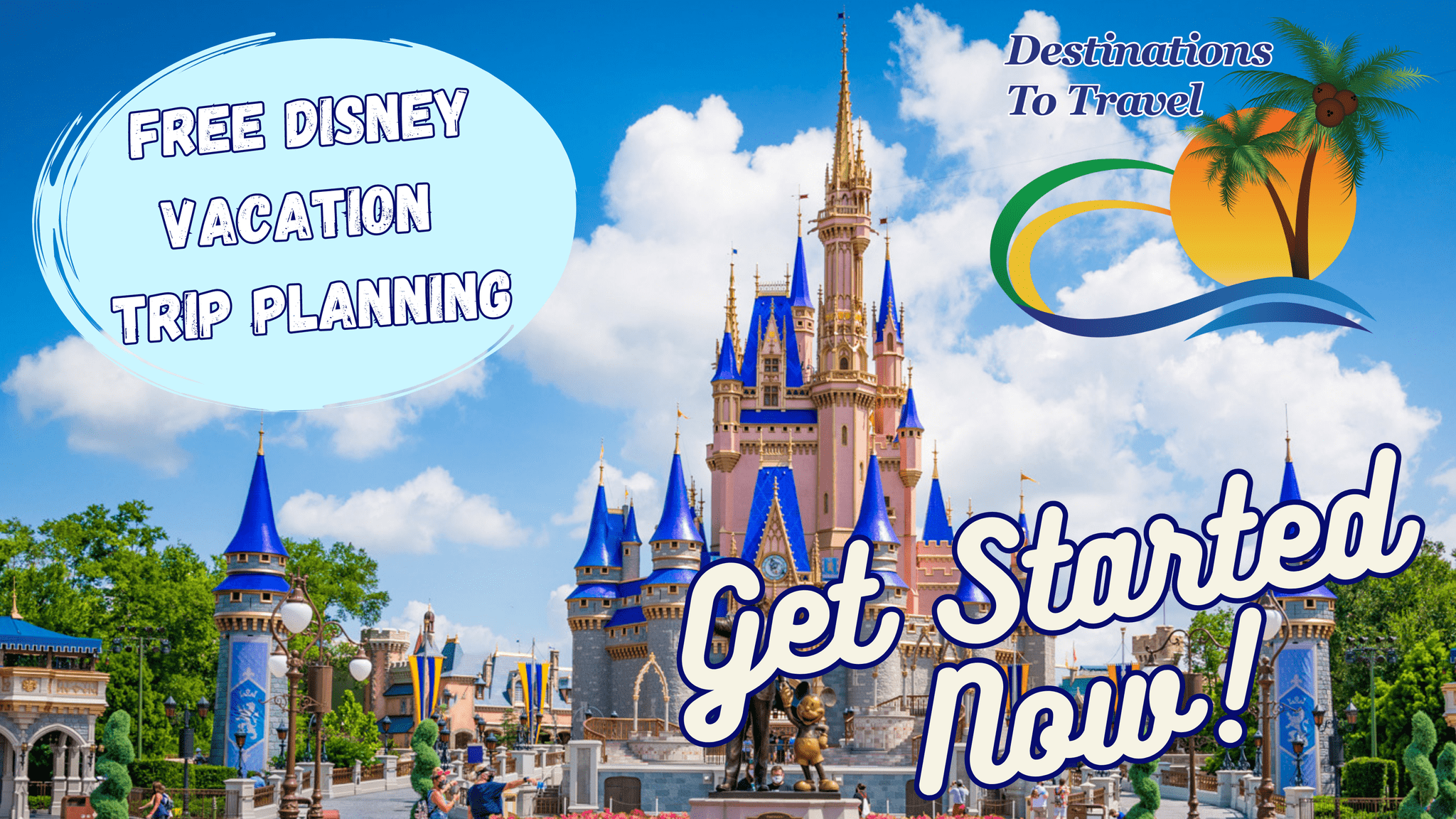 Let our friends at Destinations to Travel help you book your next Disney Vacation. They are the preferred Travel Agency of Chip and Company and Disney Addicts, and who we use ourselves.
Get started Now for your FREE No Obligation Quote.
Book With our friends at Destinations to Travel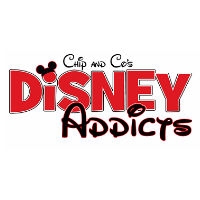 Latest posts by Disney Addicts Past Writers and Friends
(see all)