When it comes to visiting the Mouse, it can be hard for Disney novices and veterans alike to know exactly what you should be tucking into when it comes Walt Disney World snacks.  There are more delicious Disney delicacies than we could compile in a list but let's whet your appetite with 10 of our absolutely sinful favorites!
10. Nutella Waffle Sandwiches –  Let's start by agreeing that calories don't count when you're at Disney! Now that we've got that straight, next time you're looking for a delectable little late morning snack (Who am I kidding these are good anytime of the day) head over to Sleepy Hollow in the Magic Kingdom's Liberty Square for a waffle sandwich piled high with bananas, blueberries, strawberries and a very hefty portion of  Nutella spread.  It's amazing that something so simple could be so out of this world.  Definite a worthy addition to any "must-do" dining list. The waffle will set visitors back about $7.00.  But it's certainly worth it and even sharable.
9. Kaki-Gori – Next time you are properly sweating it out in the midday Epcot heat, head straight over to the Kabuki Cafe in the Japan pavilion for a shaved ice like no other.  Guests can chose from Strawberry, Melon, Tangerine, or Rainbow flavored. And when it comes to pretty much everything you order at Disney, get ready for a heaping portion .  For an extra extravagant treat, ask to have the Sweet Milk drizzled overt the top, you won't be disappointed.  This yummy wee snack will set visitors back about $4.00 (or $5.00 with the milk topping.)
8.  Zebra Domes – I encourage anyone with a bit of extra time to spare to head over to Disney's Animal Kingdom Lodge for a visit.  Not only is it a great way to view some of the lovely animals on-sight but when it comes to resort dining it is a bit of a culinary hotspot.  Restaurants like Jiko, Sanaa and Boma provide the perfect African-themed dining experience.  But,  whether you decide to make an ADR or are just passing through, adults must take a minute to sample the much-loved Zebra Domes.  Found at restaurants throughout the property including The Mara, these indulgent little sweet treats are filled with Amarula Cream Liquor, covered in a soft melt-in-the-mouth white chocolate, and topped off with hard chocolate shavings.  It is an absolute feast for the senses.  A box of  four at The Mara will set you back about $4.50.
7. Le Fou's Brew-  Okay, if you've read my articles regularly, you're probably getting sick of me yammering on about this drink but I am going to again because I love it.  For me it is my go-to snack of choice when I find myself overheated and dying of thirst during the middle of my Magic Kingdom Day.  You can find this brew at Gaston's Tavern in New Fantasyland.  It's a delightful concoction of frozen apple juice (no sugar added) a hint of toast marshmallow (I've yet to work out how they do this) and topped with a passion fruit and mango foam. You can order it in a souvenir goblet or stein for $11.99 or without the souvenir mug for $4.49.  Either way it's definitely worth sampling during your next visit to the Mouse.
6. Chocolate Butterfinger Cupcake – Single-handedly proving that there is such as thing as a snack that eats like a meal, you've not over-indulged "Disney-style" until you've ordered up one of these bad boys at Starring Rolls at Disney's Hollywood Studios.  This will most deservedly hold the title of the largest cupcake you've ever eaten in your life but it's so gosh darn good that you won't be able to resist polishing it off. Lurking underneath the crushed Butterfinger exterior is a giant mound of vanilla buttercream frosting and a decadent chocolate cupcake with a core of chocolate fudge at its center.  It's definitely worth the $5.00 price or the snack credit for those on the dining plan. Order it up and guaranteed you won't be hungry for hours!
5. Turkey Legs- The only entry in our must-eats list to give me the meat sweats just thinking about it, is the formidable and legendary Disney Turkey Leg.  You can find these carnivorous treats at various locations throughout Magic Kingdom, Epcot, Hollywood Studios and Animal Kingdom.   A cult favorite with Disney fans,  I once heard that Disney sells over 1.5 million turkey legs a year! They're all made from male turkey but you'll still be astonished at just how big a turkey leg can be.  A note to the calorie conscious, these snacks are reputed to be nearly 800 calories and 40 fat grams of delicious goodness.  This giant meat-feast will set you back about $12.00 but it is truly a snack like no other!
4. Croque Glaces – Found at L' Artisan des Glaces in Epcot's France Pavilion, this truly scrumptious Disney treat does not get anywhere near the accolades that it deserves. Disney takes a warm, sweet and delightful brioche bun and fills it with a scoop (of your choosing) of their homemade ice cream.  Lucky patrons get to choose between a chocolate or raspberry sauce which is added to the ice cream center before the top of the bun is placed on top and a sandwich press is used to seal it all together into a dome of warm pastry lovliness with an amazing ice cream sundae center.  For a rare and festive option, try adding the gingerbread ice cream to the mix at Christmas time. This special treat will set visitors back $6.33.   Tuck in next time you're at the parks and start spreading the word.
3. Kitchen Sink Sundae – This legendary sharable Disney dish ranks high on our list not only for the amazing sundae that's inside but also for the cuteness of its souvenir take home container.  Found at the Plaza Ice Cream Parlor in Magic Kingdom, guests can customize their perfect sundae.  You can pick the ice cream of your choosing as well as toppings that include hot fudge, caramel, pineapple,and strawberry with a healthy dose of whipped cream and cherries thrown in for good measure.  The sundae with container will set visitors back about $15.00 but is definitely worth it for the memories and the MickeyPants/Kitchen Sink take home combo.
2. Dole Whip – A snack almost as popular as Disney itself, a trip to the Mouse just isn't a trip to the Mouse without a Dole Whip.  This pineapple flavored soft serve dessert comes in several variations. You can get it straight up, mixed with vanilla ice cream, or my favorite in a float with pineapple juice.  But, guaranteed whichever way you get it,  you 'll come to lovingly refer to as the "taste of Disney".  Most commonly found at Aloha Isle in Magic Kingdom's Adventureland,  this classic snack will usually set visitors back about $4-$5.  Or head over to Pineapple Lanai at Disney's Polynesian Village Resort and get yours in a tiki souvenir cup for $9.19.
1. Anything Mickey-Shaped-  When it comes to Dining at Walt Disney World, its true when they say that everything tastes better when its Mickey shaped.  From morning breakfast waffles, Mickey Pretzels, giant Mickey-shaped rice krispie treats, or the much loved- Mickey ice cream bars, a trip to Disney just wouldn't be complete without sampling a bevvie of different Mickey-themed treats.  So save those snack credits and see how many Mickey snacks you can indulge in on your next Disney vacation.
Planning a trip to Walt Disney World? Fill out our form below to receive your FREE quote.
Find articles like this helpful? Then why not consider booking with an Authorized Disney Vacation Planner? As an agent with MickeyTravels, I'll be on hand to help you with everything from finding your perfect package to nabbing those hard-to-get dining and Fastpass reservations.  Best of all my services are absolutely FREE.  Get in touch at 1.800.801.4024, via email at mroden@mickeytravels.com or follow along on Facebook. 
Images copyright Disney.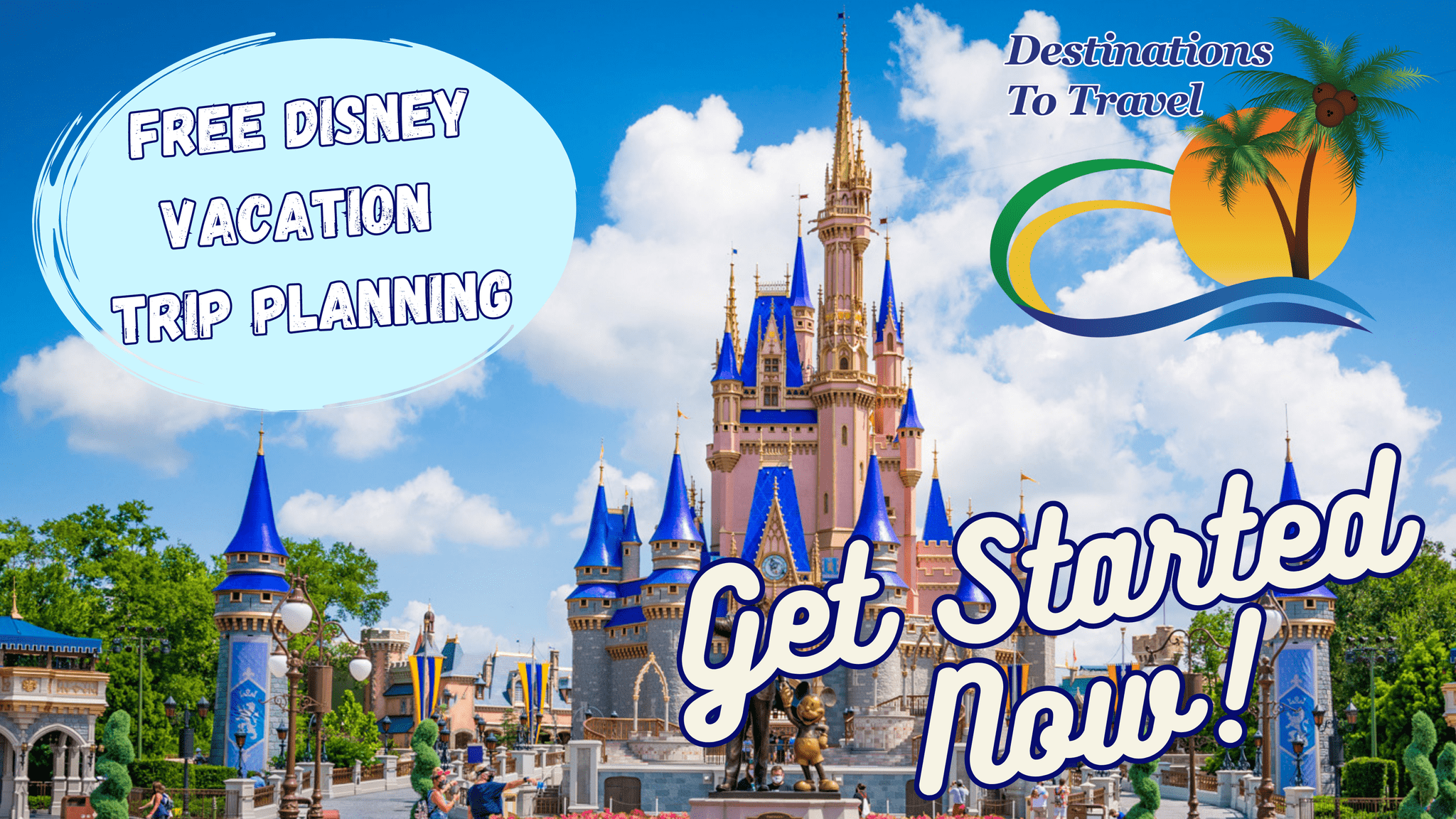 Let our friends at Destinations to Travel help you book your next Disney Vacation. They are the preferred Travel Agency of Chip and Company and Disney Addicts, and who we use ourselves.
Get started Now for your FREE No Obligation Quote.
Book With our friends at Destinations to Travel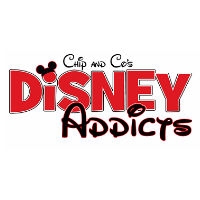 Latest posts by Disney Addicts Past Writers and Friends
(see all)