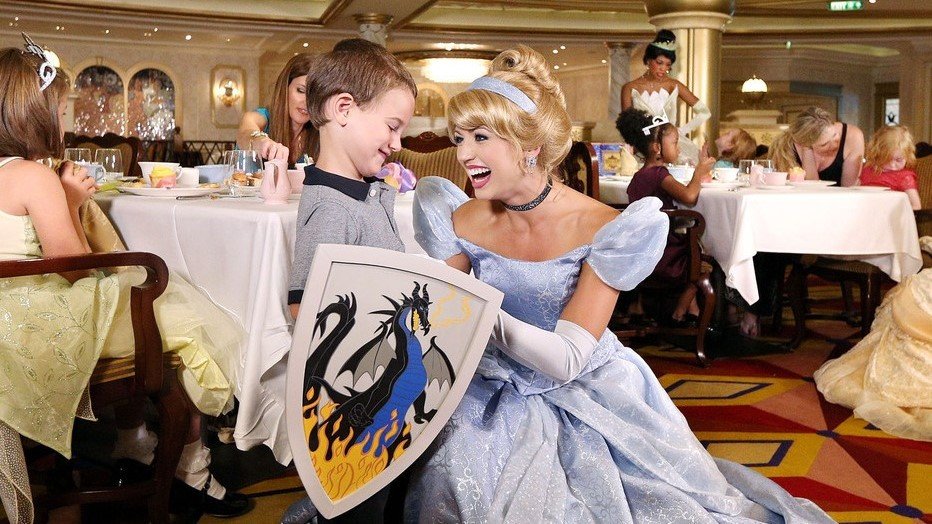 12 Ways to Celebrate Disney Princesses onboard Disney Cruise Line
There are enchanting Disney Princesses onboard Disney Cruise Line! From character meet and greets, dining experiences, and entertainment, there are so many ways to see princesses onboard Disney Cruise Line.
Related – 2 Stern Characters Coming to Disney Cruise Line's Disney Treasure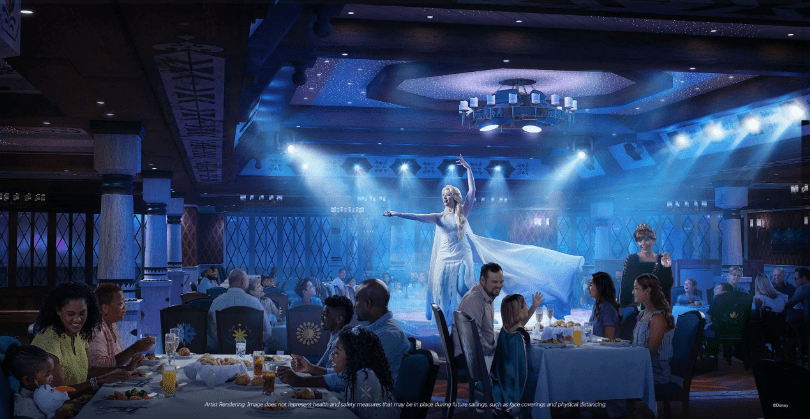 Arendelle: A Frozen Dining Adventure
See your favorite Frozen princesses at Arendelle: A Frozen Dining Adventure on the Disney Wish. You're cordially invited to celebrate the royal engagement of Queen Anna and Kristoff during this enchanting dining experience.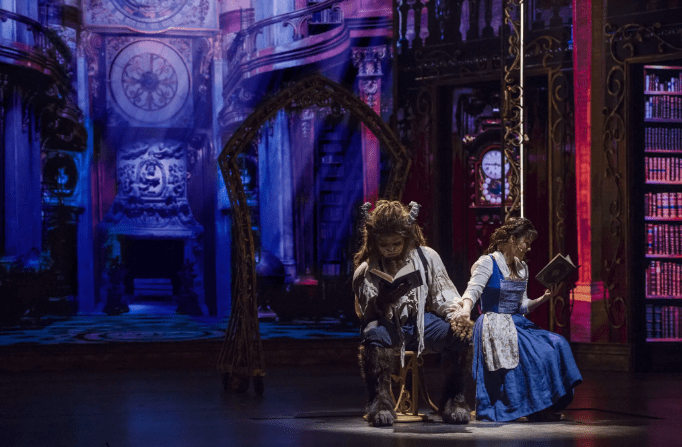 Beauty and the Beast
It is with deepest pride and greatest pleasure that we welcome you to the first-ever Disney Cruise Line live production of Beauty and the Beast. This highly-anticipated show joins the incredible lineup of Broadway-caliber stage productions aboard the Disney Dream. While you're off sailing for adventure in the great wide somewhere, be spellbound by a dazzling musical inspired by the live-action movie!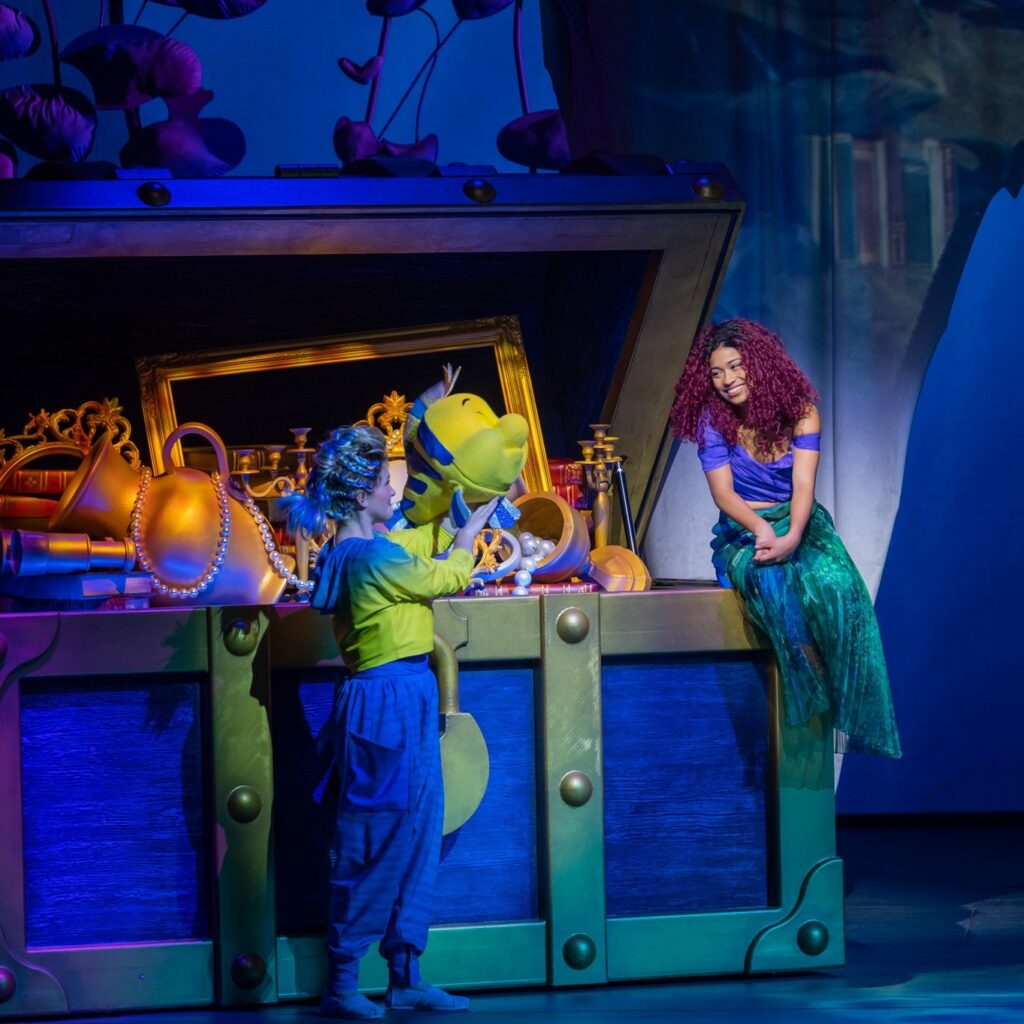 The Little Mermaid
Rediscover the adventure, music and magic in this Broadway-style production developed exclusively for the Disney Wish.
Dive into a dazzling adaptation of the Disney animated classic The Little Mermaid. Adventurous mermaid Ariel longs to explore the forbidden shore above. After falling in love with a human prince, she strikes a risky bargain with the sea witch Ursula, trading her voice for human legs. But, unless she and the prince can share true love's kiss before the sun sets in 3 days, Ariel will be doomed to serve the sea witch forever.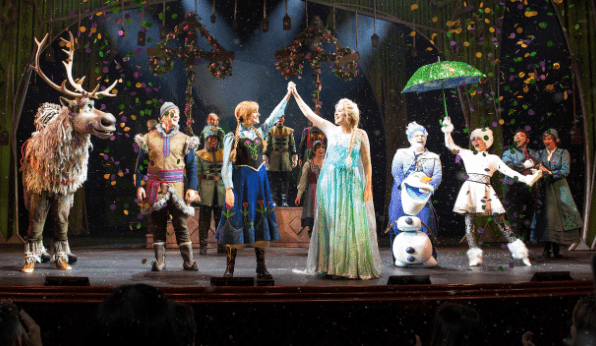 Frozen – The Musical Spectacular
Be enchanted as the magic of Frozen springs to life before your eyes in this musical extravaganza inside the Walt Disney Theatre—now playing on the Disney Wonder and the Disney Fantasy.
Behold a heartwarming yet humorous, full-length retelling of Anna and Elsa's Frozen adventure in Arendelle. Based on the hit Disney animated movie, Frozen, A Musical Spectacular revisits the captivating escapades of royal sisters Anna and Elsa when an accident as children changes their lives—and their relationship—forever. Estranged from her sister as an adult, perpetual optimist Anna sets off on an epic journey to find Elsa, whose icy powers have trapped the kingdom of Arendelle in eternal winter.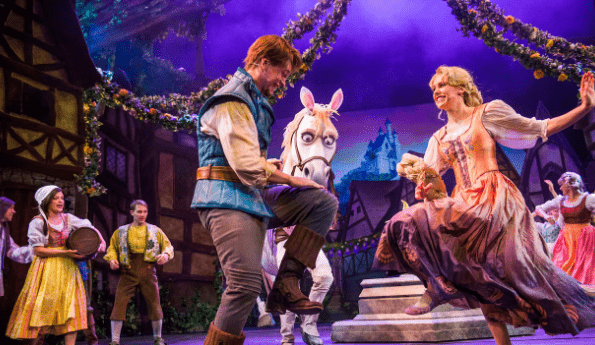 Tangled: The Musical
Be transported to Rapunzel's fairytale world as the animated characters from the screen come to life on stage onboard the Disney Magic. Sing along with favorite tunes from the film, and delight in brand-new songs created just for the show.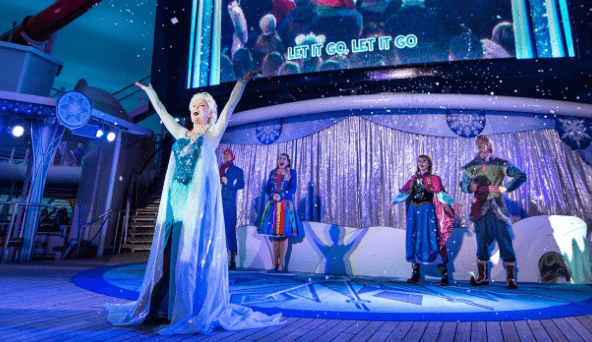 Frozen Deck Party
Relive the magic of Disney's Frozen with flurries of cool festivities aboard the Disney Wonder and Disney Magic.
Experience a whole day of Frozen fun on select 7-night Disney Wonder and Disney Magic sailings. Wake up one special morning to discover the atrium aboard the Disney Wonder or the Disney Magic transformed into a winter wonderland with friends from the Frozen Kingdom of Arendelle—plus a full day of Frozen activities!
Disney's Aladdin – A Musical Spectacular
From the big screen to the live stage, this comedic musical performance retains all of its fun and frivolity on the Disney Fantasy and Disney Wish. The show opens at the entrance to the Cave of Wonders, where the dreaded Jafar, resident evil villain, has been foiled, failing to gain entry into the treasure-filled cavern that contains a magic lamp. But he hatches a plan to find a "diamond in the rough" and retrieve the lamp. Aladdin—so-called street rat who has fallen head over heels for Princess Jasmine in a chance encounter in the marketplace—is that rough diamond!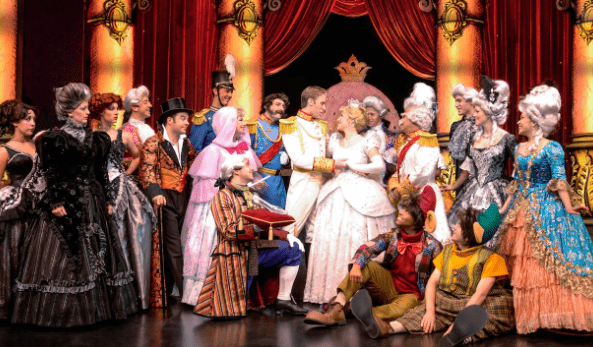 Twice Charmed: An Original Twist on the Cinderella Story
Immerse yourself in a live Broadway-style song-and-dance extravaganza aboard the Disney Magic.
Beginning where the classic Cinderella film ended, this rousing musical is a fresh new take on the original Disney story. In this musical, the story revolves around the premise: What if Cinderella never got a chance to slip on the glass slipper, leaving those nasty stepsisters with another chance to get their claws into Prince Charming? This hilarious, high seas production answers the question.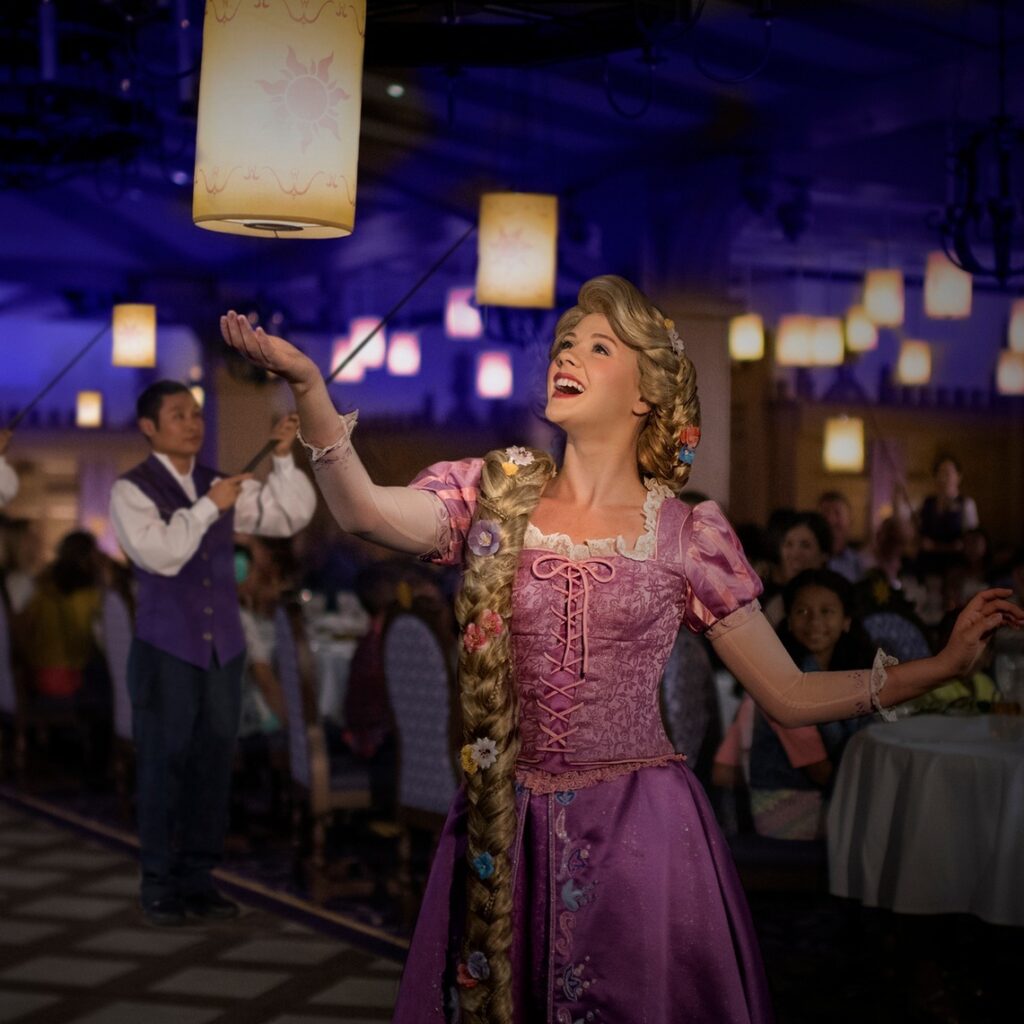 Rapunzel's Royal Table
Savor a dining adventure with a fabulous fairytale twist at this restaurant on the Disney Magic inspired by Disney's hit animated movie Tangled!
You're invited to take a delicious trip to the faraway kingdom of Corona, where King Frederic and Queen Arianna are celebrating Rapunzel's birthday and the anniversary of her return home. Step inside their royal ballroom, where glowing wish lanterns illuminate your path and the walls are adorned with colorful drawings reflecting Rapunzel's artistic endeavors.
Throughout dinner, be treated to loads of lively entertainment—from singing and dancing with a merry band of musicians to appearances by Flynn Rider, the mischievous Snuggly Duckling Thugs and Princess Rapunzel herself. You can even partake in the festivities, which includes a spirited parade to cap off the night.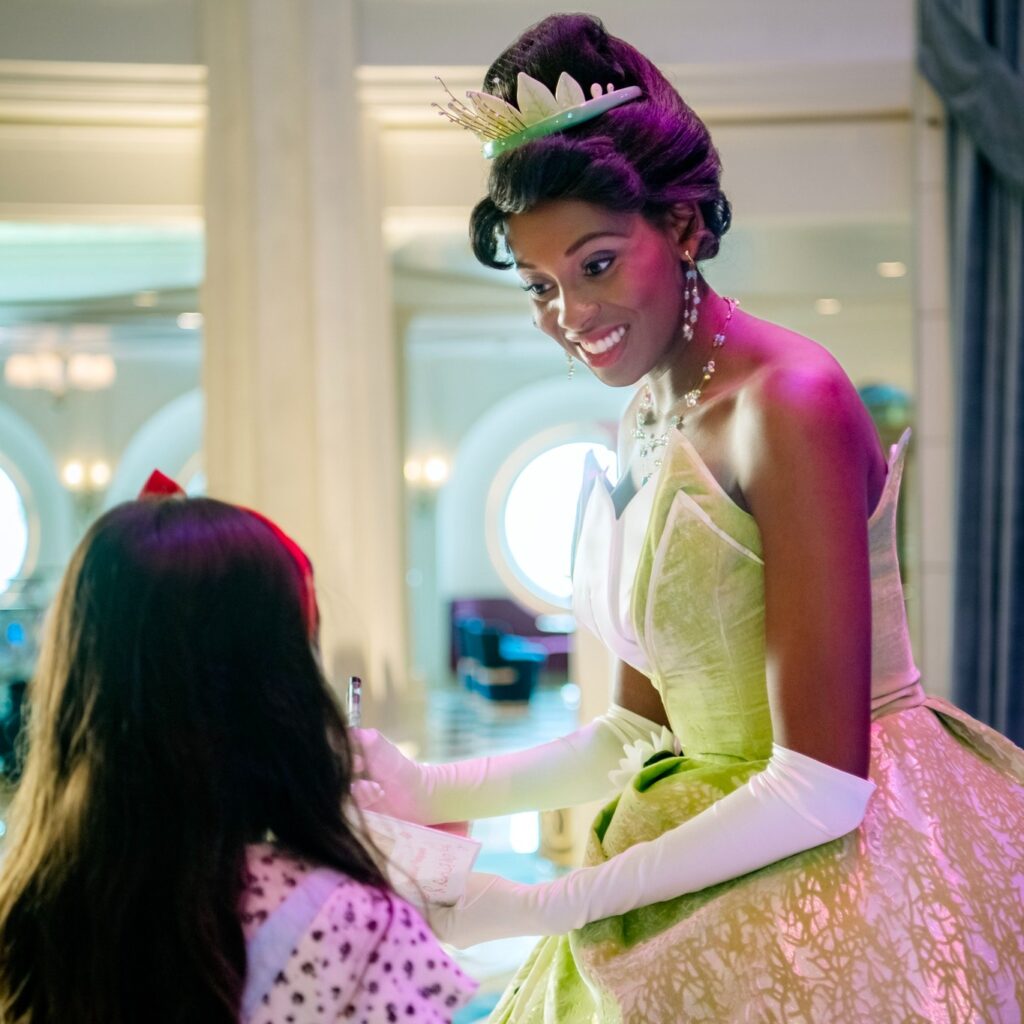 Tiana's Place
Step into a festive and brightly lit restaurant on the Disney Wonder, where toe-tapping live jazz and iconic storytelling keep the party going nightly.
Make a pass at Tiana's Place and travel back in time to a festive New Orleans-style family gala—complete with live jazz music—that brings the iconic elements of the popular Disney animated movie to life. Once inside, you and your family are transported to an era of genteel southern charm, where joyous street party celebrations were all the rage.
Adding to the magic, special touches from the movie like family photos, water-lily-shaped candleholders and more help convey the timeless tale of Tiana's journey from waitress to frog to princess to proud restaurant owner.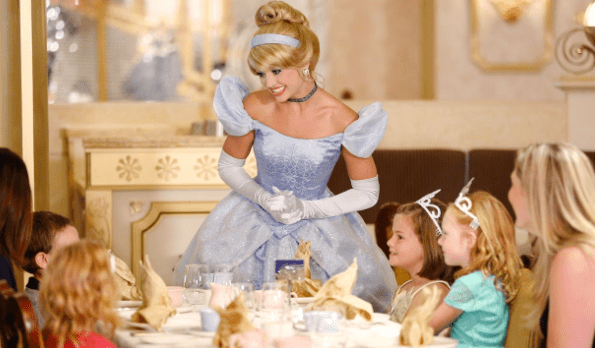 Royal Court Royal Tea
Bestow the little princess or prince in your life—ages 3 to 12—with a tea party starring Disney Characters. This offering is available on the Disney Dream, Disney Wonder, Disney Magic, and Disney Fantasy.
Enjoy a whimsical teatime in an idyllic storybook setting adorned with sparkling chandeliers and fanciful icons. The Royal Tea Hostess and Royal Pastry Chef are pleased to make your acquaintance and encourage you to join in the fun as they sing, dance and regale you with stories. Feel like royalty—and delight in a very special meet-and-greet with some favorite Disney princesses!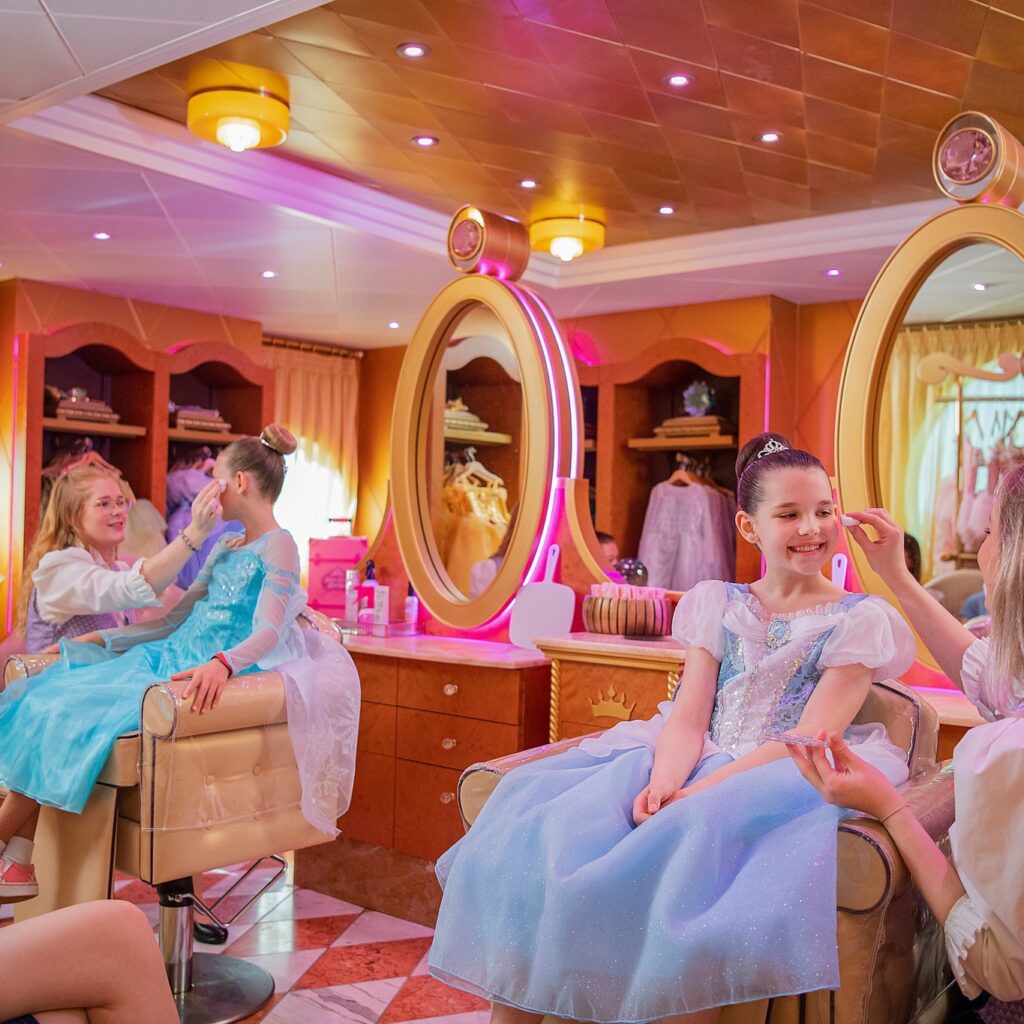 Bibbidi Bobbidi Boutique
Besides meeting some of your favorite princesses onboard Disney Cruise Line, your little one can be transformed into a princess themselves! This offering is available on all five Disney ships.
Watch Fairy Godmother's Apprentices transform your child into an elegant princess, a valiant knight or an adventurous sea captain. Bibbidi Bobbidi Boutique packages offer themed costumes, plus styling and accessories that will have kids ready for a royal ball or a daring adventure. With a sensational new look and a dash of imagination, it's an experience they'll remember happily ever after!
There are so many ways to experience princesses onboard Disney Cruise Line! Which one is your favorite?
Ready to meet princesses onboard Disney Cruise Line? Contact me to start planning your cruise! I am a travel agent with Destinations to Travel and my services are free.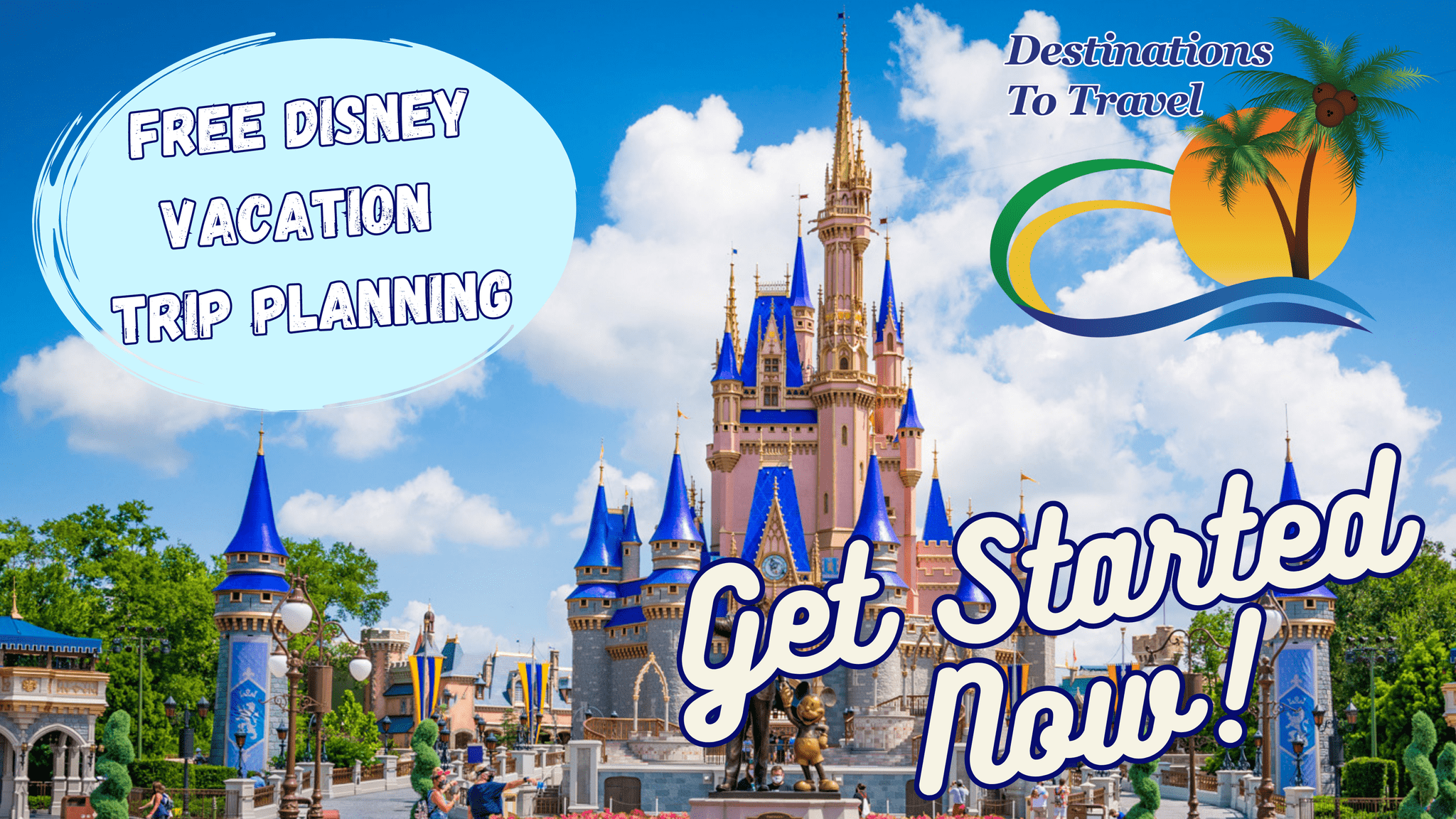 Let our friends at Destinations to Travel help you book your next Disney Vacation. They are the preferred Travel Agency of Chip and Company and Disney Addicts, and who we use ourselves.
Get started Now for your FREE No Obligation Quote.
Book With our friends at Destinations to Travel