Whether you're a Disney regular or a Disney newbie, one thing is for certain after seeing all of the amazing footage coming out of Disney's Animal Kingdom over the last few days, you'll definitely want to make sure a trip to the stunning new Pandora- The World of Avatar is on your Disney must do list.  In an absolutely amazing feat of modern Imagineering, this new expansion is chock-a-block full of fantastic rides, colorful characters, amazing cuisine and a landscape so rich with detail that the you can have an entirely new experience depending on which time of day you visit.  To give you just a taste of what a visit to Pandora could include, here's our list of 5 reasons why Pandora is a Disney World essential.
1. The Rides – There are two fantastic new rides that make up Pandora. The first is the gently meandering Nav'vi River Journey where you are able take in the gorgeous bio-luminescent flora and fauna before coming face to face with the Na'vi Shaman of Songs.  The second, Avatar Flight of Passage will have you soaring past Pandora's majestic floating mountains on the back of your very own Banshee.   FastPasses will be available for both attractions though guests are only able to pick one Pandora Fastpass per day.  There are no riding restrictions on the River Journey however guests  must be at least 44 inches tall to enjoy Flight of Passage.
Here's a sneak peek of the Na'vi River Journey Attraction:

2. The Food – Disney foodies will not be disappointed with the fantastic array of options available at Pandora – The World of Avatar's premiere eatery the Satu'li Canteen.
Here guests will find an eclectic menu that features "pods" or bao buns.  Though they look like something from another planet they actually come with one of two fantastic fillings: cheeseburger or vegetable curry.   There's also a build your own protein bowl option as well as a selection of mouthwatering desserts including a Blueberry Cheesecake with Passion Fruit Curd and a Chocolate Cake filled with a Crunchy Cookie Layer, Banana Cream and Goji Berries.  Those planning on paying a visit to Satu'li also have the option of ordering their food in advance via your My Disney Experience mobile app so that its waiting for you when you get there.
For those looking for a tasty beverage, Pongu Pongu is the place to visit.  This Pandora refreshment stand features both alcoholic and non-alcoholic options with an out-of-the-world twist.  Pongu Pongu's signature drink is the Night Blossom which is a frozen limeade with layers of Granny Smith Apple, Desert Pear and mango boba balls.  There also the Mo'ara Margarita (pictured) made with Sauza Tequila, Strawberry and Blood Orange flavors and topped with strawberry boba balls.  There's also draft beers and the option to purchase a souvenir-mug that comes with an Avatar "juju" light-up cube so that your drink can glow along with your surroundings.
3. The Characters – Upon entering Pandora, its immediately evident that the role that Cast Members play in this magical new land plays a crucial role in adding an amazing level of detail to this immersive experience.  The land is populated by Alpha Centauri Expeditions travel guides and all cast members stationed in the area took a 2-day "Passage to Pandora" course to learn about Na'vi language, culture and to get into their characters.  Ask the cast members to tell you a little bit about the Na'vi or to teach you some of their language and you'll find they're full of surprises and knowledge.
Check out this video of one of the cast members that Chip encountered on his recent visit.
https://www.youtube.com/watch?v=UvYcjC_RLaw
We can't wait to see more of this amazing cast of characters and we hope that when you visit Pandora, you'll take time out of your ride time to meet and chat with some of the inhabitants.
4.  The Shopping  –  The go-to shopping destination for those visiting Pandora is Windtraders which offers an amazing array of Na'vi inspired items.  Here guests can get the latest Avatar merchandise including t-shirts an MagicBands.  There's also a make your own Na'vi necklace station. But all of the buzz is probably about the rookery where guests can go in and "be chosen" by a Banshee which they then have the option of taking home as a pet.  Our very own Chip had the opportunity to meet with Steve Miller, Merchandise Communications Manager at Walt Disney World to see some of the new merchandise firsthand.  Check it out:
So head on over to Windtraders next time you're at Animal Kingdom and be sure to stock up on some of the fantastic Avatar-related merchandise while supplies last.
5. The Bio-luminescent surroundings – Disney Imagineers promised a world that provided a completely different and immersive experience once the sun goes down and they have definitely delivered.  In the evening Pandora is transformed to a glowing wonderland.  Plans give off an otherworldly ambiance, the mountains glisten in hues of green and purple and the ground glows and transforms under your feet.  It is an environment that truly needs to be experienced as it is nothing short of awe-inspiring.  Here's another video Chip shared showing Pandora under the moonlight.
Do all of these exciting details have you wanting to visit Pandora – The World of Avatar? Then fill out our form below to receive your FREE quote as there are still plenty of amazing Summer and Fall packages to be had.
Find articles like this helpful? Then why not consider working with an Authorized Disney Vacation Planner? As an agent with MickeyTravels, I'll be on hand to help you with everything from finding your perfect package to nabbing those hard-to-get dining and Fastpass reservations.  Best of all my services are absolutely FREE. Get in touch at 1.800.801.4025 or follow along on Facebook. 
---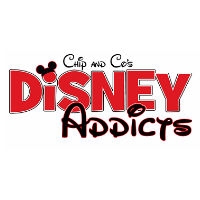 Latest posts by Disney Addicts Past Writers and Friends
(see all)