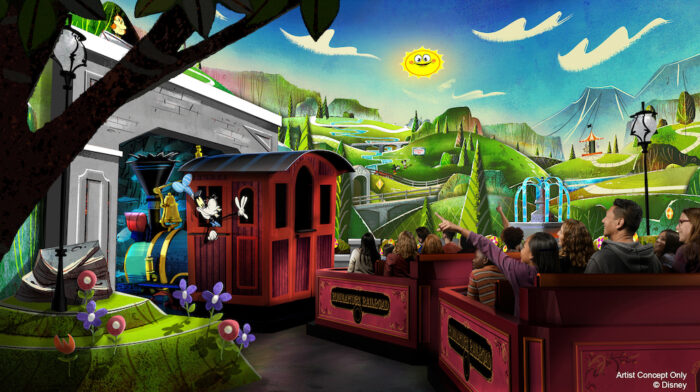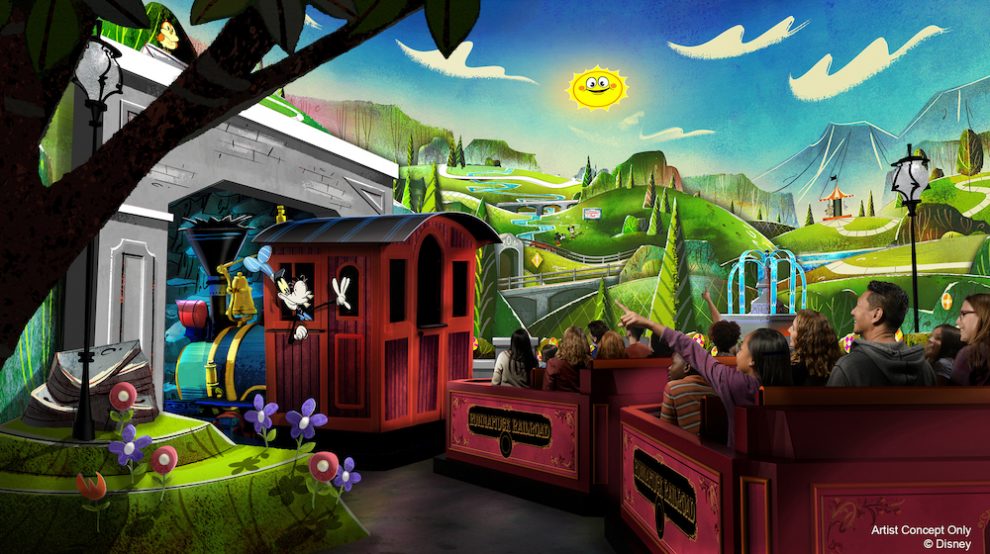 Walt Disney once said "Disneyland will never be completed. It will continue to grow as long as there is imagination left in the world." This rings true for all Disney-owned theme parks and resorts. The Disney Imagineers have big imaginations and there are some big and amazing things happening at the Disney parks in the coming years! Let's take a look at what attractions are on their way.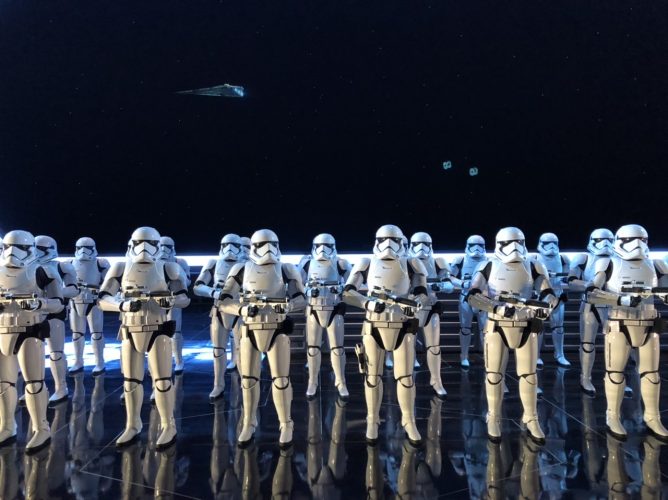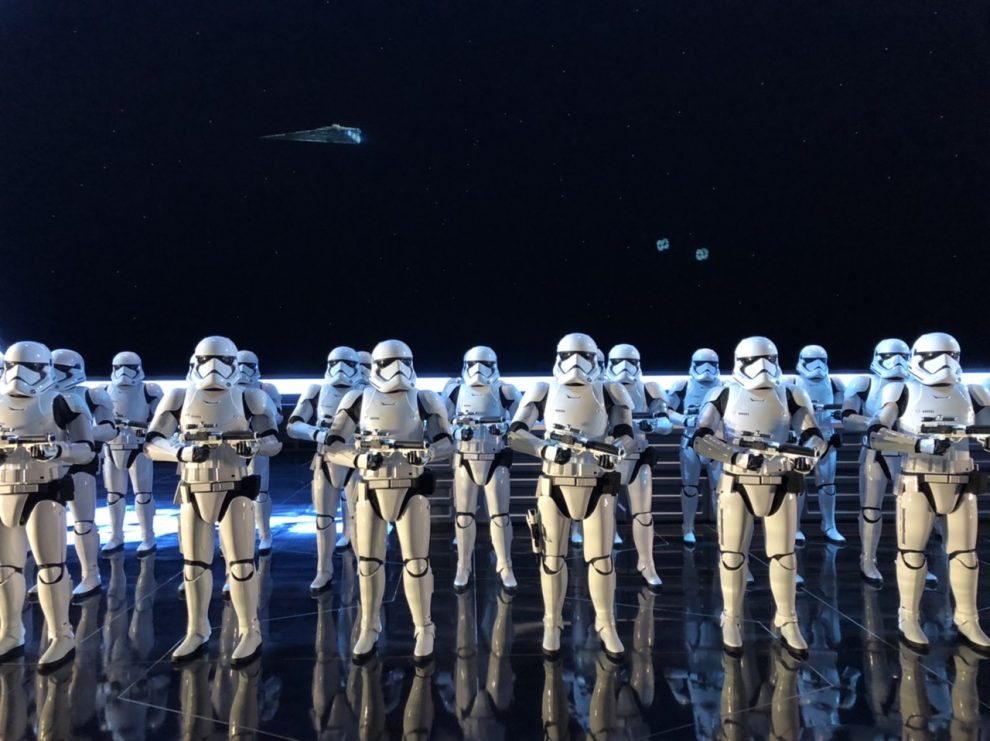 Star Wars: Rise of the Resistance (Disneyland)
This epic ride just opened at Disney's Hollywood Studios and is scheduled to open at Disneyland on Jan. 17, 2020. Guests can join the Resistance and fight the First Order on this immersive ride.
Awesome Planet (Epcot)
Coming to The Land pavilion in Epcot next month is Awesome Planet. Awesome Planet will be a fun new learning experience located above the Living With the Land ride in The Land Pavilion. The film will showcase the beauty and dynamic features of our planet.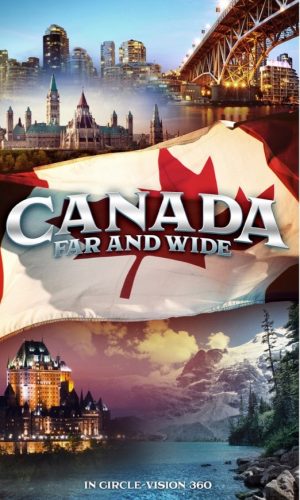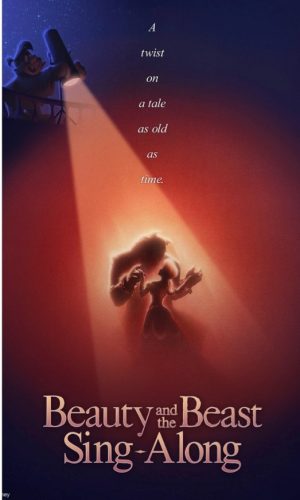 New Videos in China, France, & Canada (Epcot)
Coming to the France pavilion in January is the Beauty and the Beast Sing-Along which will retell the story of Belle and the Beast through music and some acting. It will run in rotation with "Impressions de France," which will receive an upgrade to 4K projection. Over in the China pavilion "Wondrous China" will take guests on a spectacular journey across China, filmed and presented in a completely seamless 360-degree digital format. And "Canada Far and Wide in Circle-Vision 360" in the Canada pavilion is an update to the previous "O Canada!" film with new scenes, a new musical score by Canadian composer Andrew Lockington and new narration by award-winning actors Catherine O'Hara and Eugene Levy.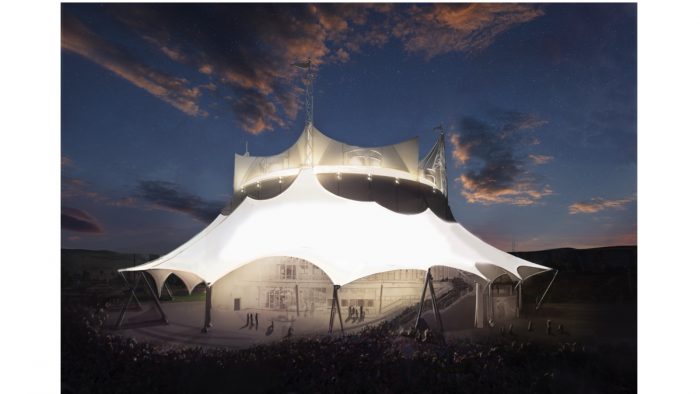 Cirque du Soleil Presents Drawn to Life (Disney Springs)
"Drawn to Life" is the product of a collaboration between Cirque du Soleil, Walt Disney Animation Studios and Walt Disney Imagineering. This new show follows the story of Julie, a courageous and determined girl who discovers an unexpected gift left by her late father: an unfinished animation piece. Guided by a surprising pencil, she embarks on an inspiring quest sprinkled with her Disney childhood memories. Through this journey, she learns to imagine new possibilities and animate the story of her future. This new show will open for previews on March 20, 2020, and officially debut April 17, 2020. Tickets are on sale now!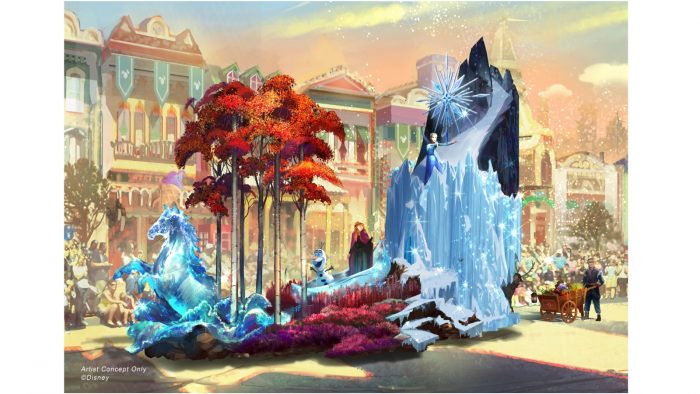 Magic Happens Parade (Disneyland)
"Magic Happens" celebrates awe-inspiring moments of magic that are at the heart of so many Disney stories. Mickey Mouse leads this new daytime spectacular down Main Street, U.S.A., revealing a parade of stunning floats, beautiful costumes, and beloved Disney characters. "Magic Happens" will also feature an energetic musical score and a new song, co-composed by singer-songwriter Todrick Hall. This magical parade debuts at Disneyland on February 28, 2020.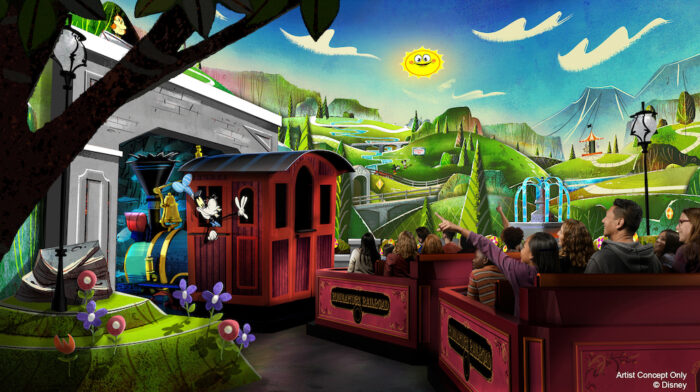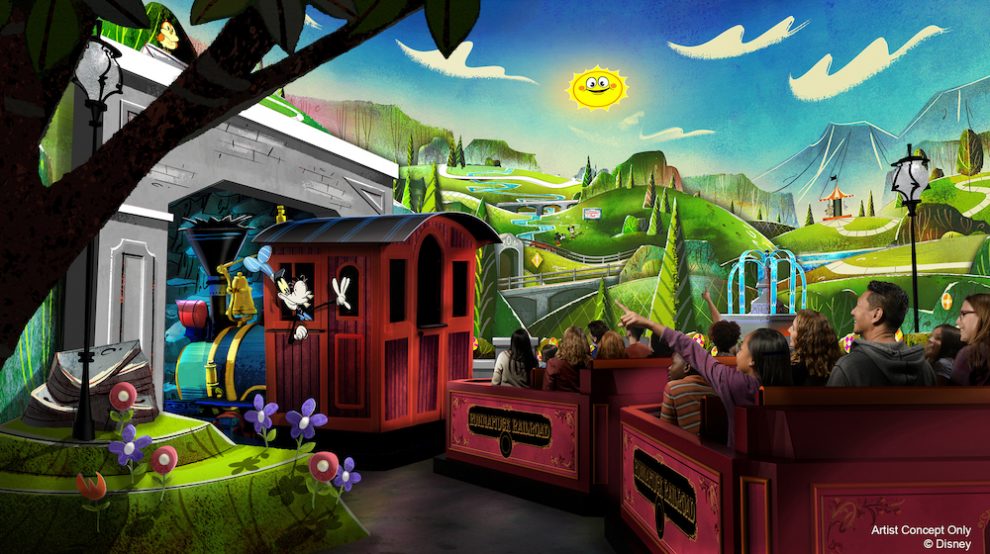 Mickey & Minnie's Runaway Railway (Disneyland & Hollywood Studios)
The first-ever ride to star Mickey Mouse and his friends will debut in Disney's Hollywood Studios on March 4, 2020. Climb aboard a runaway railway and embark on a whirlwind ride through a world where the rules of physics don't apply. Prepare for unexpected twists, slapstick gags and mind-boggling transformations at every turn, as Mickey and Minnie try to save the day. This ride is also coming to Mickey's Toontown in Disneyland but won't debut until 2022.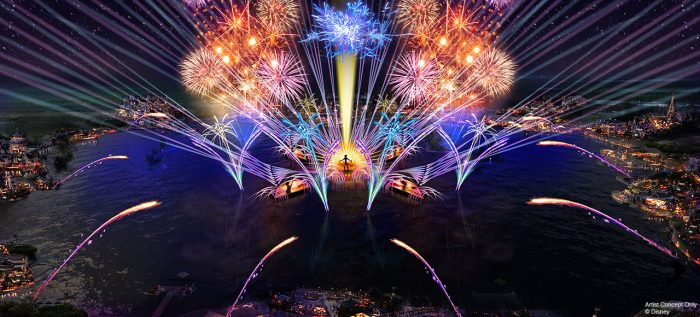 Harmoni0US (Epcot)
The true successor to IllumiNations: Reflections of Earth, Epcot's nighttime spectacular, will arrive sometime next year. "HarmonioUS" will celebrate how the music of Disney inspires people all over the world and will be the largest nighttime fireworks spectacular ever created for a Disney park.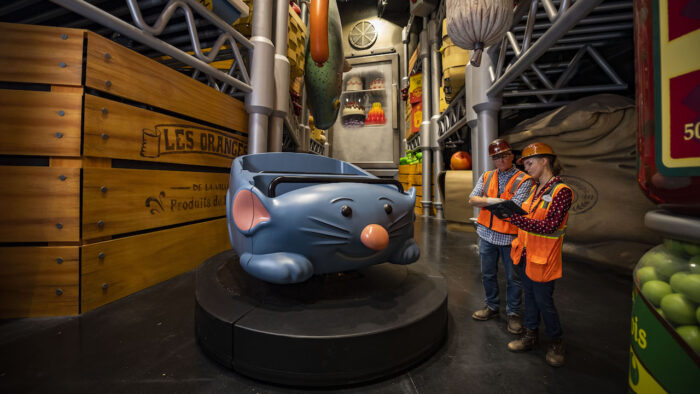 Remy's Ratatouille Adventure (Epcot)
Coming to the France pavilion in Epcot summer of 2020 is Remy's Ratatouille Adventure. Based on Disney and Pixar's hit film, "Ratatouille," this family-friendly attraction will invite guests to shrink down to the scale of a rat for a culinary adventure with Chef Remy. Guests will race across Gusteau's kitchen floor aboard special (and really cute) trackless ride vehicles.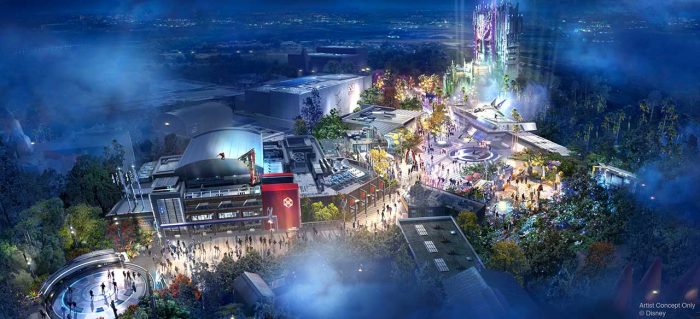 Avengers Campus (Disney California Adventure)
The new Avengers Campus will be open to guests summer of 2020. Avengers Campus is home to the Worldwide Engineering Brigade – also known as "WEB" – which will house a new Spider-Man experience, the first Disney ride-through attraction to feature this iconic Super Hero. There will also be a dining location, Pym Test Kitchen, as well as heroic encounters throughout the campus.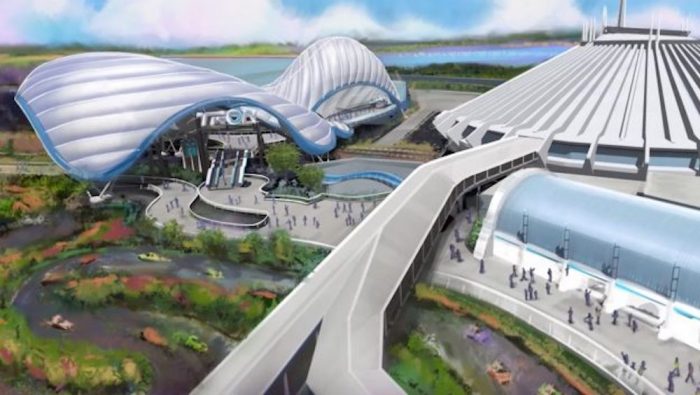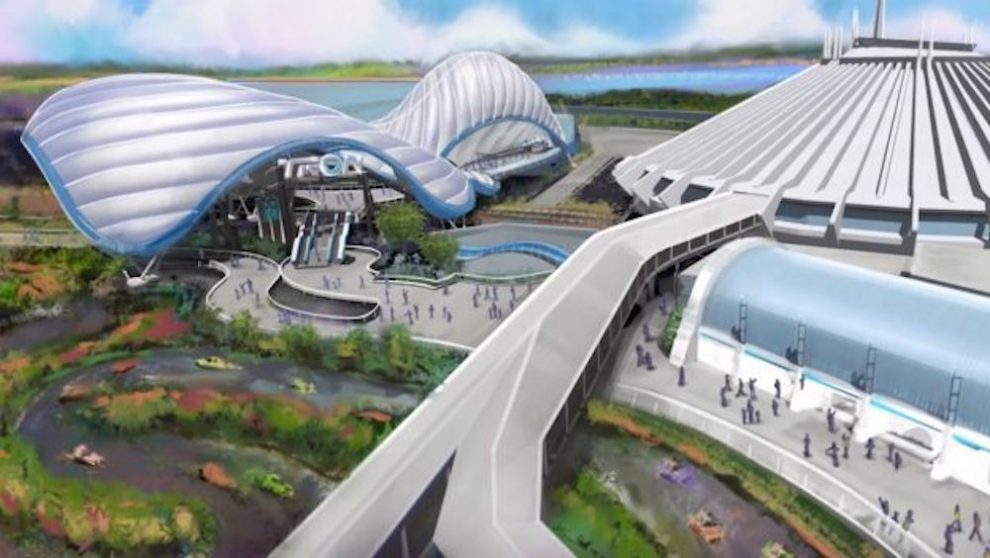 Tron Lightcycle Run (Magic Kingdom)
TRON Lightcycle / Run is a coaster-style attraction that will allow riders to board a train of two-wheeled Lightcycles for a thrilling race through the digital frontier. It's based on the attraction in Shanghai Disneyland which is a guest-favorite. There's no set opening date yet, but Disney says it'll be open in time for Walt Disney World's 50th anniversary in 2021.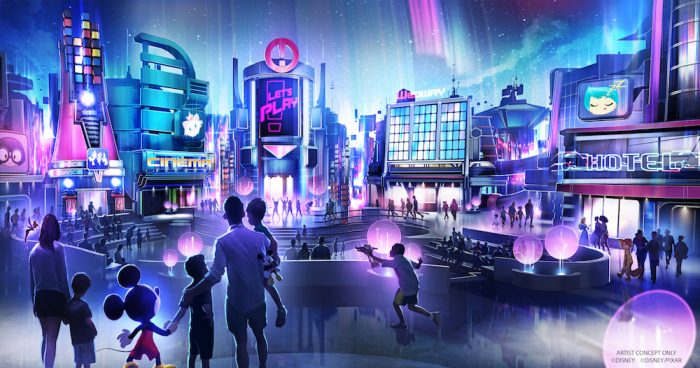 Play! Pavilion (Epcot)
This new space will be devoted to playful fun and feature an innovative city that'll come to life under the dome of the un-named pavilion previously known as Wonders of Life. The pavilion's city will be bursting with interactive experiences, favorite Disney characters, hands-on activities, and engaging entertainment when it opens just in time for the 50th anniversary of Walt Disney World Resort!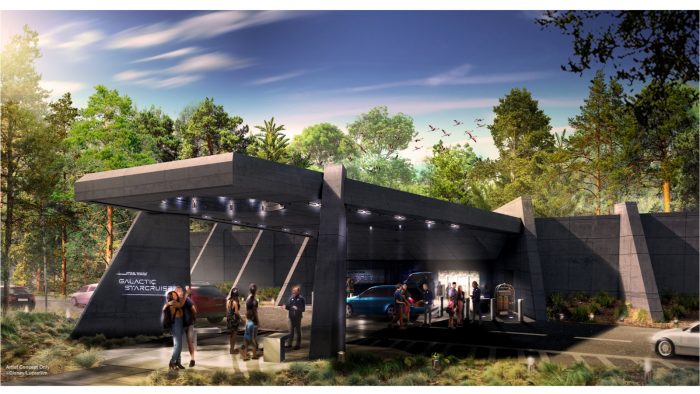 Star Wars: Galactic Starcruiser (near Hollywood Studios)
Debuting in 2021 is a spectacular Star Wars immersive hotel experience. The Star Wars: Galactic Starcruiser is a two-night, cruise-style itinerary where guests become the hero of their own adventure in an experience that surrounds them 24/7 in Star Wars storytelling.
From the Starcruiser Terminal, guests will enter an exclusive launch pod for travel up to the Halcyon, the starcruiser in a galaxy far, far away. Through the pod's viewports, it looks as though guests are traveling through space to approach the massive ship that is much too large to land on any planet. A "spaceport of call" to Black Spire Outpost is included in the itinerary, where special passenger transports take guests to the planet Batuu (also known as the destination for Star Wars: Galaxy's Edge at Disney's Hollywood Studios).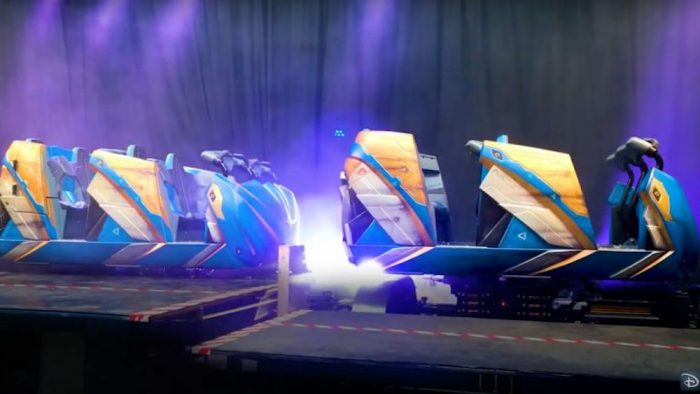 Guardians of the Galaxy: Cosmic Rewind (Epcot)
Epcot's Guardians of the Galaxy: Cosmic Rewind is going to be a family-friendly "storytelling coaster" that will feature a groundbreaking ride system with vehicles that rotate 360 degrees and can even do a reverse launch. This new coaster will open in time for Walt Disney World's 50th anniversary in 2021.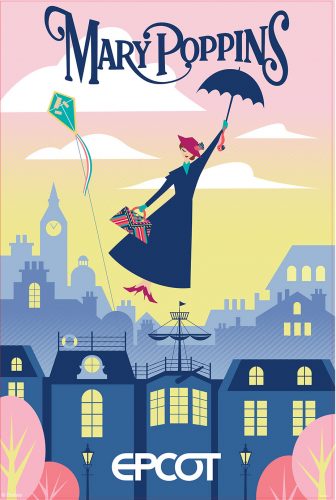 Mary Poppins Ride (Epcot)
Epcot's United Kingdom pavilion will welcome the first attraction inspired by Mary Poppins. Guests will step in time down Cherry Tree Lane past Admiral Boom's house, then enter Number 17, home of the Banks family, where your adventure will begin. There is no set opening date but we're thinking sometime in 2021.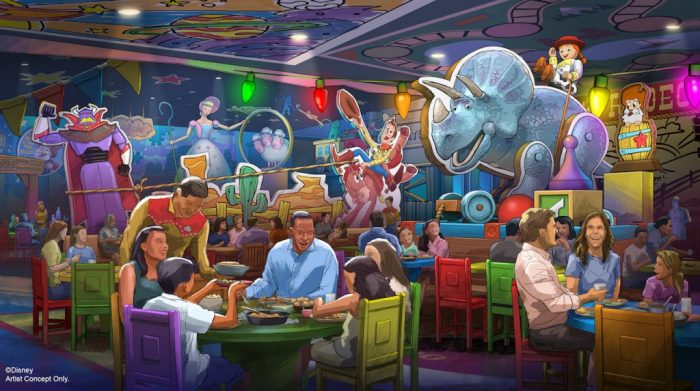 New Restaurants Coming
Roundup Rodeo BBQ (Disney's Hollywood Studios): A brand-new table-service restaurant coming to Toy Story Land. This immersive restaurant will surround guests with a kaleidoscope of toys, games, and playsets, providing yet another unique, fun, family-friendly dining experience that could only be had in Toy Story Land. This restaurant will open in 2020.
Space 220 (Epcot): Space 220 is a new table-service restaurant debuting this winter at Epcot next to Mission: SPACE. When you enter the restaurant, you'll step into a special space elevator that will take you 220 miles above the earth's surface and offer incredible celestial views. Upon arrival, you will be guided to your seat past the grow zone, a spinning wall of produce that mimics Earth's gravity and represents some of the fresh ingredients used by the restaurant's culinary team.
Regal Eagle Smokehouse (Epcot): The new fast-casual restaurant opening this winter at The American Adventure in Epcot will serve classic barbecue and home-style craft brews. Regal Eagle Smokehouse: Craft Drafts & Barbecue will celebrate American backyard barbecue with flavors from different regions around the United States.
What coming attraction(s) are you most excited about? The next couple of years are going to be the best for Disney vacations! Contact me today for help with planning and booking your next magical Disney vacation. I am a travel agent with Amazing Magical Adventures, a Disney earmarked agency, my services are complimentary, and I can help you plan an amazing memorable vacation!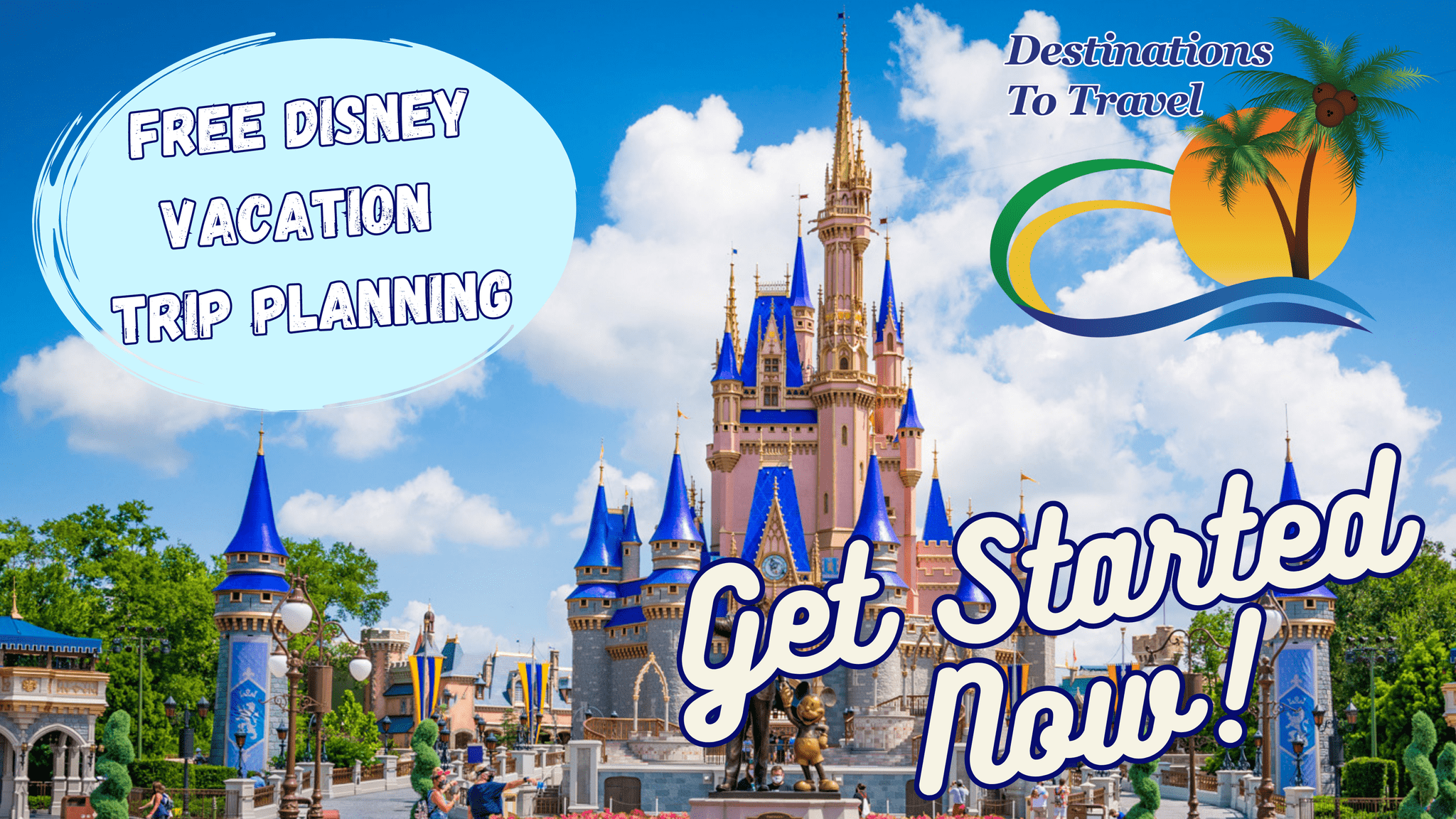 Let our friends at Destinations to Travel help you book your next Disney Vacation. They are the preferred Travel Agency of Chip and Company and Disney Addicts, and who we use ourselves.
Get started Now for your FREE No Obligation Quote.
Book With our friends at Destinations to Travel