With the announcement that Walt Disney World vacation packages for 2017 will go on-sale June 21st, many families are taking the early bird approach and want to lock in their perfect package as soon as they are able to book.  There are fantastic advantages to making your reservations early such as greater availability when it comes to resort and room preferences.  It also means that guests have a longer grace period before packages need to be paid off.
However, those that are new to Disney-planning should note that booking this Summer for 2017 means that your package will initially be non-discounted with offers being released gradually throughout the year.
Does that mean if I book early I won't get a discount for my 2017 vacation package? Not at all.  When Disney releases discounts, those that have already booked and even paid off a hefty chunk of their package are still eligible to receive the discounted rate (provided that your stay coincides with the dates that an offer is running and that your selected resort is included in the promotion.)  Take note though, Disney will only allow you to apply one discount per package.
How do I know if Disney will release discounts during the dates I'd like to visit? Historically, the discounts Disney offers each year and the time of year they are offered has been relatively consistent.  Looking back over the past year may offer guests an indication of when discounts are more likely to be offered. However, I need to be clear this is no guarantee that Disney will run the same discounts year on year or that promotions like Free Dining are a given.   Here's a look back on what discounts where offered in 2016.
Discounts for January – March 2016
Play Stay and Dine Package.  Packages went on sale late September 2015  – December 22, 2015 for travel dates between early January – early March 2016.  Play Stay and Dine packages typically offer a discount off of the total cost of your package if you stay 3 nights or more and book a dining plan.  (Those staying at Value Resorts can purchase the Quick Service Plan but those staying int the Moderates and above must get the regular Disney Dining Plan or above to qualify). Savings are usually on average around 15% off total package price.
10- 25% Off Room Discount Offer. Released the same time as the Play Stay and Dine package for stays between early January- early March 2016. This was a room-only discount with savings of up to 10%- 25% depending on the resort category.  There was also a "Family Vacation" offer and a "Disney Junior" offer run simultaneously that provided the same discount.
Discounts for February – June 2016
15 – 30% off Room Discount Offer. On sale after Christmas 2015 through to the end of March 2016 for travel dates between February 22, 2016 and June 11, 2016.  This was a room-only discount with savings between 15- 30% depending on the resort category.
Summer Discounts for May – August 2016
Free Quick Service Meal Package.  On-sale dates were January 19, 2016  through the end of February for stays starting May 29th thru mid August. The package offered 1 free Quick Service meal a day per person. Visitors over 4th of July weekend were ineligible for the discount.
Summer Room Discount Offer.  In mid March of 2016 Disney offered an Awaken Summer discount for stays from May 30th thru until August 25, 2016.  The discount offers 15- 30% off accommodation depending on where you stay.  The higher the resort category the greater the discount.  The offer, designed to commemorate Disney's Awaken Summer schedule of activities, also includes a commemorative Star Wars-themed MagicBand that  interacts with touch-points at the theme parks. The original booking deadline was June 10, 2016 but Disney has recently extended this to July 8, 2016.
Fall Discounts August – December 2016
Fall Room Discount Offer.  On April 25, 2016 Disney released 2 promotions for the later half 2016.  The first is a 25 – 35% room discount offer. The discount is good on vacations running from August 1st – November 5th, 2016 and is bookable until August 31st, 2016.  As with previous room discounts the percentage of savings is greater the higher your resort category with Deluxe Resorts offering a larger discount than Values.
Fall Free Dining Promotion.  Disney's most-anticipated discount each year, the Free Dining offer was launched on April 25, 2016 for dates  between August 23rd and December 21st, 2016.  There are typically quite a lot of terms a conditions attached to this offer.  For instance, this year there are several blackout dates (including the entire month of October) and in order to qualify visitors must add on the more expensive Park Hopper or Water Park Fun and More ticket options to their package.  For those who qualify, if you are staying in the Value category, you get the Quick Service Dining Plan. Those staying Moderate level or above qualify for the regular Disney Dining Plan.
In addition to the offers listed, Disney will occasionally advertise discount packages that fall within the larger discounts.  For instance during the Summer room discount period, Disney has a Summer Kid-Size Package offer which is simply a repackaged version of the Awaken Summer offer.  To keep things simple I have avoided listing these out.
Also guests should be mindful that there are usually terms and conditions attached to most packages including blackout dates and resort exemptions.
So when will Disney start offering discounts for 2017 packages? Well if last year is anything to go by (but with the understanding that discounts are not guaranteed) 2017 discounts should start being offered in September 2016 for dates in early 2017.
Do I get discounts early as a Disney Visa cardholder? Yes.  One of the perks of being a Disney Visa cardholder is that you should be able to book your packages a few days earlier.  For instance, Play Stay and Dine packages went on sale September 24, 2015 for Visa members and went on sale four days later for the general public.  However for Free Dining it should be noted that Disney Visa cardholders where NOT given advanced booking privileges.  Occasionally, cardholders will also receive exclusive offers like this year's 35% off Deluxe Villa offer that ran from the beginning of April and wraps up June 30, 2016.
What about Annual Passholders and Florida Residents? 
When it comes to Annual Passholders, Disney is pretty consistent in offering room discounts of 15% thru 35% throughout the year.  Unlike the standard discounts, Disney will often start up a new Passholder Discount close to when the previous one ends meaning Annual Passholders run less risk of booking during a non-discounted period.
For Florida Residents the system is pretty similar with discounts being offer consistently throughout the year.  The percentage of savings offered under the Florida Resident discount tends to mirror those of the AP discount. However Annual Passholder discounts are typically released before the Florida Resident discounts.
Does Walt Disney World offer Military Discounts? Yes. There is a separate discount offer for Active and Retired Military.  The offer for 2016 is running from 1/13/16 – 12/19/16 with savings between 30 – 40% off Walt Disney World Resort rooms for those with a valid Military ID.  Guests should be on the look-out for blackout dates (usually around peak periods like Spring Break).  It should also be noted that Shades of Green is not included in this offer and has its own set of discounts which are booked directly with the resort.
How can I be sure I'm getting the best discounts? A great way to nab discounts as they become available is to work with a Disney-focused Travel Agent. Most agencies offer a discount monitoring service and will apply any eligible discounts directly to your packages even after you've booked.  They will also compare discounts to make sure that you are always getting the best savings.
Planning a visit to Disney World?  Get a FREE quote by filling out the form below.
Looking to book for 2017? Why not consider working with an Authorized Disney Vacation Planner?  As an agent with MickeyTravels, I will be on the lookout to make sure you are always getting the best discounts available.  Best of all my services are absolutely FREE. You would pay the same as if you were to book directly with Disney. Get in touch toll free at 1.800.801.4025 via email at mroden@mickeytravels.com or follow along on Facebook. 
Image copyright Disney.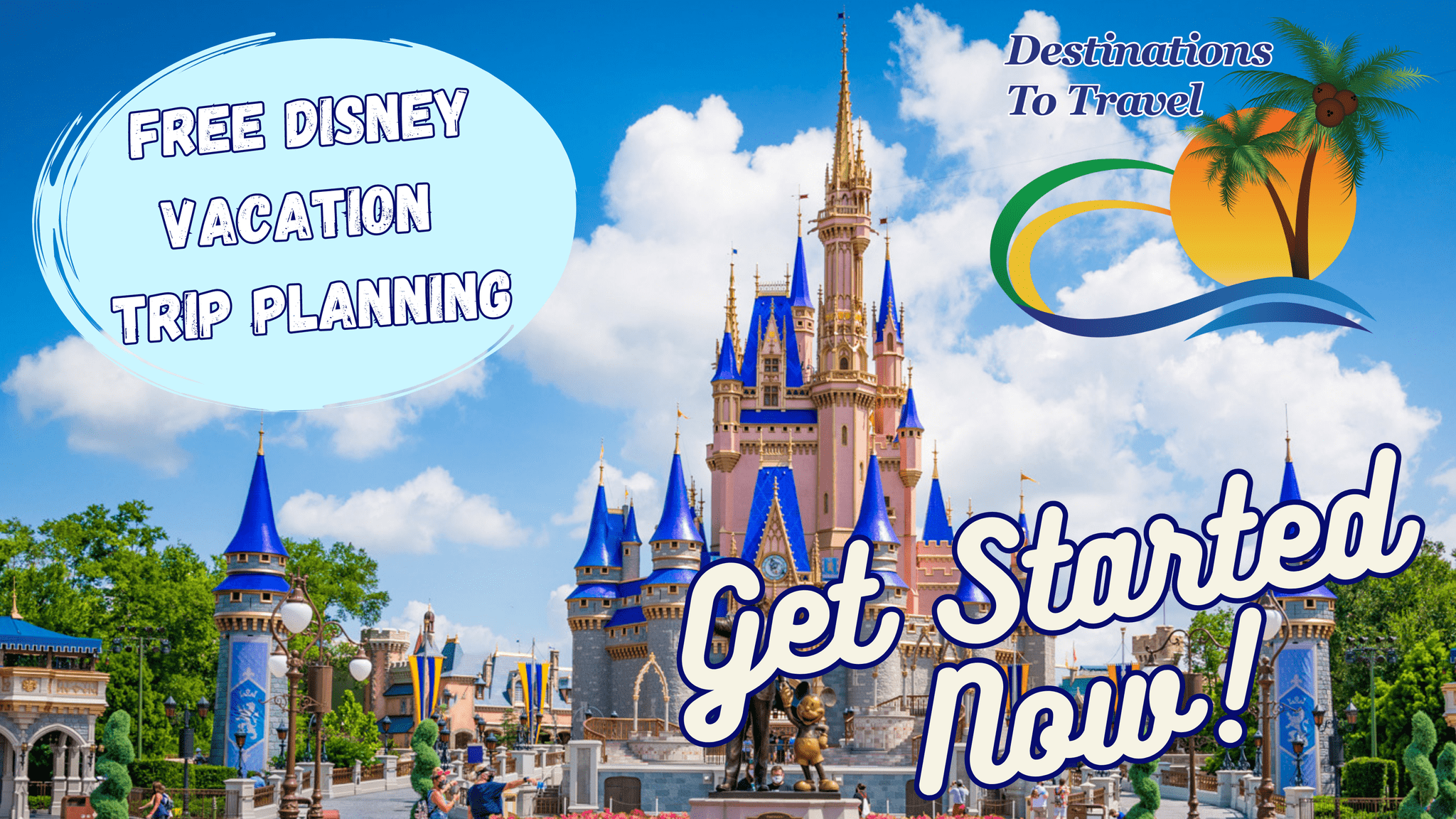 Let our friends at Destinations to Travel help you book your next Disney Vacation. They are the preferred Travel Agency of Chip and Company and Disney Addicts, and who we use ourselves.
Get started Now for your FREE No Obligation Quote.
Book With our friends at Destinations to Travel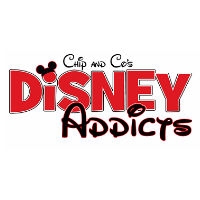 Latest posts by Disney Addicts Past Writers and Friends
(see all)