There are tons of countdown apps out there, but if you're looking for something that really says Disney, you might check out the following:
Disney Countdown Widgets for Androids:
Disney World or Disneyland Countdown by NailDriven LLC – While the premium version of these widgets will cost you 99 cents, the basic versions are free. With these, even the shortcut icon will show the number of days left in your countdown. It does not appear that you can customize the images on the background, however.
Disney Countdown Apps for iphone/ipad:
Days to Go WDW – Countdown to Your Next Walt Disney World Vacation will cost you 99 cents to use, but it has a lot of customization options, from adding your own pictures, to music, and reminders. This app, too, will show your countdown in the badge on your home screen.
WDW Countdown is also 99 cents, and the launch button will display your countdown with the number of days updating each day at midnight. You can customize the backgrounds with either the included park, resort, and cruise images, your own uploaded images, or weekly submitted photos from other users.
This is by no means a complete or exhaustive list. What's your favorite Disney Countdown app?  Is it free?  Why do you like it?
I'm Jeri and I'm a Disney Addict!  I'm also an independent travel agent with World of Magic Travel Services, the preferred travel agency of ChipandCo and DisneyAddicts. If you'd like to start counting down to a magical vacation at a Disney destination, contact me for a free price quote at jeri@worldofmagictravel.com.
---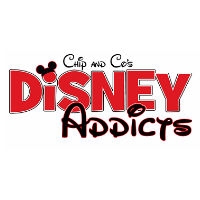 Latest posts by Disney Addicts Past Writers and Friends
(see all)