Q: Can I Upgrade My Park Hopper to an Annual Pass?
A: Yes!  There are a few things you'll need to know:
You can upgrade and have the amount you paid for your park hopper deducted from the price of the AP, as long as you upgrade when you have one full day still left on your ticket.
Blackout dates may apply:  Disneyland Premium Annual Passports have no blackout dates. Disneyland Deluxe Annual Passports have the following blackout dates: June 6, 13, 20, 27, July 3, 4, 5, 11, 17, 18, 25, August 1, 8, September 5, 6, November 27, 28, December 19-January 2, 2016, February 13, 14, 2016, March 19, 25, 26, 2016, April 2, 9, 16, 23, 30,  2016, May 7, 14, 21, 28, 29, 2016.
So, you can upgrade that park hopper and only pay the difference between what you paid for the park hopper and the cost of your choice of annual pass!  Go have some fun!
I'm Jeri and I'm a Disney Addict!  I'm also a Travel Magician with World of Magic Travel Services, the preferred agency of Chip and Co. and Disney Addicts, and I'd love to help you plan your next visit to any Disney destination, and I'd be happy to help sort through the annual pass options!  You can email me at jeri@worldofmagictravel.com.
---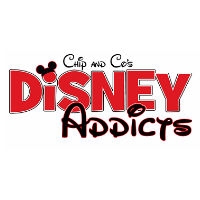 Latest posts by Disney Addicts Past Writers and Friends
(see all)