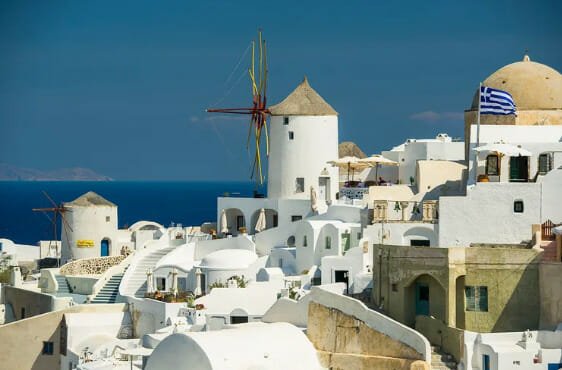 Disney Cruise Line Offers Exciting European Port Adventures
Disney Cruise Line sails to many fantastic destinations and features amazing port adventures. Today we're highlighting European port adventures! Have you ever dreamed of channeling your inner Viking in Norway, soaking up the sun in Greece or even exploring ancient ruins in Italy? Now, you can experience it all during your next magical Port Adventure on Disney Cruise Line's European itineraries this summer!
Related – Disney Cruise Line Summer Alaska Sailings
Port Adventures are designed to entertain, educate and inspire guests with one-of-a-kind opportunities to explore destinations in a way only Disney can – and cruisers of all ages aboard the Disney Dream will love the exciting activities available across the continent.
All smiles in the Greek Isles
If you ask someone about their travel bucket list, it's VERY likely that Greece is right there near the top! This country's iconic coastline is a beautiful view from the ship when travelers reach the port of call in one of the Greek Isles, Mykonos, but there's nothing like debarking to see it up close.
Are you looking for an active adventure? Mykonos has a ton to offer, from centuries-old architecture to beautiful beaches – and you can experience it all with a scenic tour of the area. Instagram lovers, the photo ops here are unmatched.
Or maybe you're looking to relax and rewind during your time in port. Lounge chairs, a Greek-style lunch and crystal blue water are all a part of the formula for the perfect day at Elia Beach. After a quick motor-coach ride, you'll settle in for a peaceful day on the shores of the Aegean Sea.

Adventures in Italy
When you think of Italy, what do you think of? Incredible architecture, top-notch food and exciting culture are always top-of-mind for travelers in this beautiful country – and there's an Italian Port Adventure to help you experience whatever it is that you're looking for!
A walking tour through Rome's famed renaissance architecture is a great chance to enjoy the incredible sights of the city, which includes stops at the Piazza Navona, the Spanish Steps, the Trevi Fountain and the renowned St. Peter's Basilica. Florence is another iconic Italian city for sightseeing, and you can take a Hop-on Hop-off open-air bus tour to over 14 stops at iconic places – so you won't miss a thing!
You've probably heard of the city of Pompeii, but have you heard of Herculaneum? Curious travelers have the chance to take a fascinating tour of this nearby ancient city that was similarly swallowed by the eruption of Mt. Vesuvius. You'll learn why along the way, but Herculaneum was actually preserved better than Pompeii, resulting in an incredible glimpse into the lives of the ancient Romans that lived there.
If you're looking for a chill day cruising the countryside, enjoying the Leaning Tower of Pisa and digging into some incredible Italian cuisine, we have the quintessential Tuscan itinerary planned for you doing just that. After a morning of exploring those iconic sights, the day concludes with an authentic meal at the beautiful Villa Dianella, a family-owned wine resort with historic cellars.

Explore Northern Europe
A cruise through Northern Europe is packed with opportunities to immerse yourself in vibrant local cultures. Port Adventures offer unforgettable experiences during your port of call, whether you're navigating through Norwegian Fjords or exploring the lush beauty of coastal Germany.
Cruising princesses and princes can live out their fairytale dreams with a guided tour of the historic Egeskov Castle in Fredericia, Denmark. These grounds could truly be straight out of a storybook—complete with idyllic gardens, ornate decorations and a drawbridge over a moat! The enchanting Schwerin Castle in Keil, Germany also offers cruisers a chance to experience regal history through expertly-preserved artifacts like jewelry, sculptures, art and more.
Indulging in culture and cuisine while in port at Belgium is a must! Discover the city of Ghent, known as the "gem of Belgium," during a full-day adventure that includes a scenic walking tour, a canal ride through the city's waterways and even time to explore on your own. For those with a sweet tooth, test your candy-making skills at the Chocolate Museum in Bruges while whipping up your own pralines, truffles and other treats, all with the help of a professional Belgian chocolatier. Pro tip: you might even find a hidden Mickey surprise in the treats you bring home!
In Norway, explorers can discover the country's storied seafaring history with tours of local Norwegian maritime museums (which includes a glimpse of a 9th century Viking ship), discover the quaint Nordic fishing community of Giske (and take in the view from a 19th-century lighthouse), or board a catamaran for a scenic cruise among waterfalls and mountain peaks (with a tasty Norwegian waffle break, of course). In neighboring Stockholm, take a tour among famous landmarks and visit the Vasa Museum, the home of the oldest fully-preserved ship in the world.
From enjoying a Mickey ice cream bar on the cruise deck to making memories on exciting Port Adventures, Disney Cruise Line offers a variety of experiences in Europe that are sure to entice everyone in the family.
Want to visit Europe via Disney Cruise Line? Contact me for a free vacation quote! I am a travel agent with Destinations to Travel, my services are complimentary, and I'd love to help you plan a magical vacation.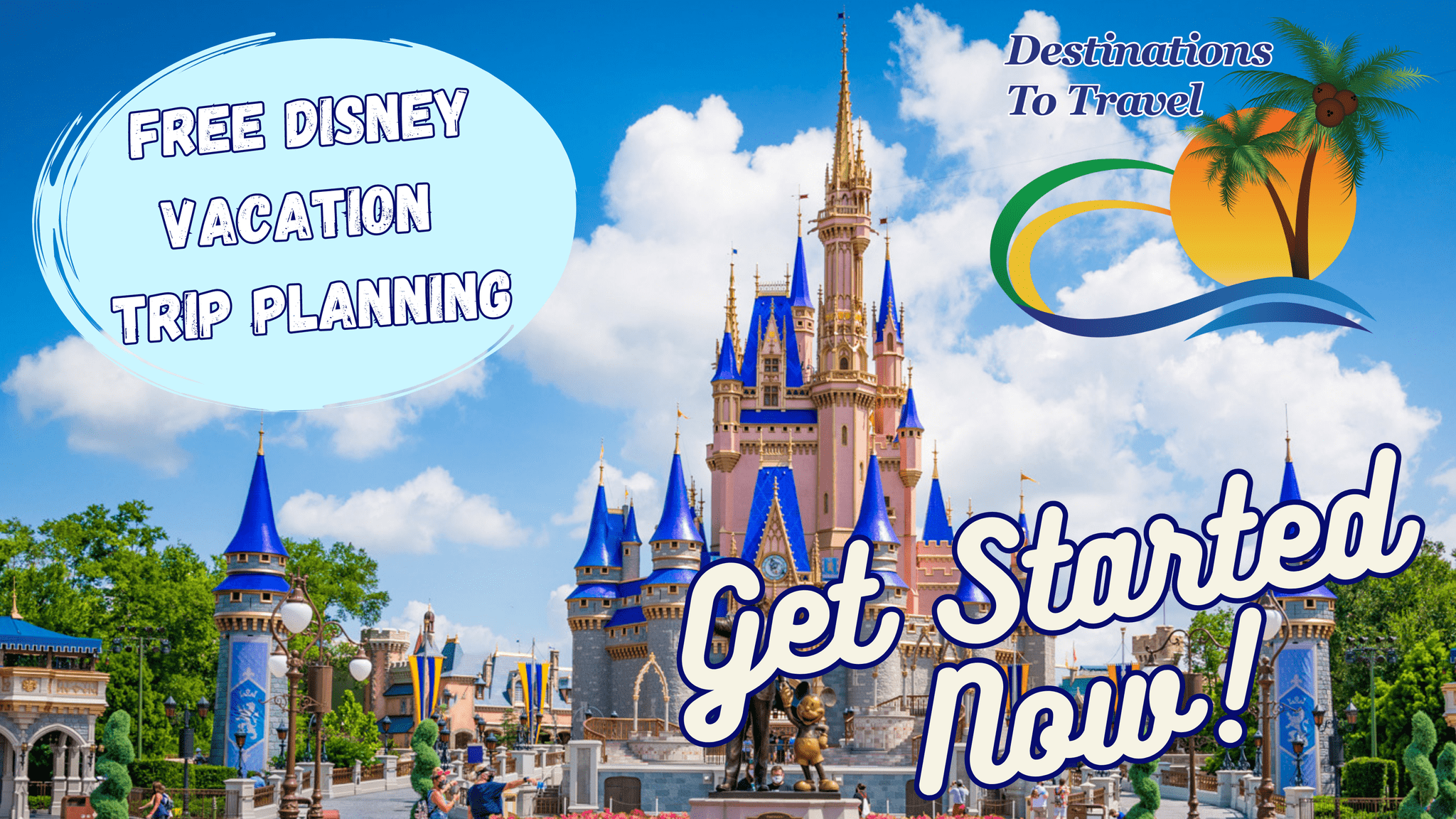 Let our friends at Destinations to Travel help you book your next Disney Vacation. They are the preferred Travel Agency of Chip and Company and Disney Addicts, and who we use ourselves.
Get started Now for your FREE No Obligation Quote.
Book With our friends at Destinations to Travel