I recently wrote about how great Walt Disney World is for Adults – and trust me when I say that I have only just skimmed the surface.  The parks, resorts and Disney Springs have so much to offer – especially when it comes to MEAL time!  Read on for the low down on Dining (and Drinking!) At Disney for Adults:
The Dining: People don't realize that Walt Disney World offers literally SO MANY different kinds of food– from your standard American fare, to African, Moroccan, Chinese, Japanese, German – and SO much more. To give you just a taste of the eclectic array of options on offer here are a few of our favorites:
Best Traditional Adult Dining Spots: 
California Grill: High atop Disney's Contemporary Resort is where you'll find this restaurant – with amazing views of the Castle and Magic Kingdom, as well as an award-winning wine list, and an exhibition kitchen where you can watch the chefs prepare your sushi, flatbread pizzas, filet of beef, and amazing desserts. Time it right and you can get a great spot for viewing the nightly Magic Kingdom Fireworks!
Raglan Road Irish Pub: (pictured top) Disney Springs is home to this authentic Irish-style eatery – where Bangers and mash, Shepherd's Pie, and Guinness stew are just a few of the mouth-watering items on the menu. Nightly entertainment (live music and Irish dancers), and a huge (well-stocked!) bar are just a few of the things that keep my husband and I coming back here on each and every trip
Yachtsman Steakhouse: Located at Disney's Yacht Club, you can't beat a delicious steak in an amazing, upscale beach setting. Some of the best meat dishes in all of Disney World are found here, as well as an extensive wine list
Best Adult Buffets: To some, the term "All you can eat" is an instant turn-off – but Disney World knows how to do buffets RIGHT  complete with fresh food that's prepared with love and presented with beauty.
Boma: Located at Disney's Animal Kingdom Lodge, this is one of my absolute favorite meals at Disney World.  Don't be afraid of the fact that it's "African" cuisine – as it is all so delicious – from the assortment of fresh soups and salads (which change daily!), to the carved meats, to the MUST try Bobotie (it's kind of like a quiche  made with egg and spiced meat and is delicious!), to the dessert. Make sure you save room for the tiny little tarts and pies!
Cape May Café: (pictured above) Located at Disney's Yacht and Beach Club, breakfast here is served with Goofy, Minnie and pals – but dinner is actually a character-free affair with tons of fresh seafood on the menu – mussels, clam strips, paella, crab legs, steamed clams, salmon, fried shrimp and more! Seafood lovers will want to check this out for sure – and don't worry – those who aren't as crazy about seafood will still find plenty of other amazing options.
Best Character Meals for Adults: I know it might seem weird to include information about character meals in an article about Disney World for adults, but there really are some that adults will seriously love.
'Ohana: (pictured above) First off, the Polynesian Resort is such a beautiful place to be that the fact that this is where Ohana is located is enough alone to get me there. Beyond that, this spot really has a lot to offer. Breakfast is served "family style" where platters of food are brought to your table to share amongst your party (and you can have as much as you want!).  Popular items include hot and crisp Mickey Waffles, Hawaiian style potatoes and pork sausage/bacon, fruit salad, breakfast bread and more. There's also unlimited refills for all you coffee drinkers.  The cast of characters making the rounds during this dining event includes Lilo and Stitch as well as Hawaiian Mickey and friends.
1900 Park Fare: A "Royal" restaurant located at Disney's Grand Floridian Resort & Spa offering breakfast and dinner buffets bursting with amazing food including Strawberry soup (sounds weird but is so good!), assorted sushi, Ginger Soy Salmon with Mango salsa, Mongolian Beef Stir Fry, and much more. The characters here are Cinderella themed – the princess herself and Prince Charming, the "evil" stepmother and stepsisters, and occasionally other friends make an appearance.  Mary Poppins, The Mad Hatter, and Winnie the Pooh have all been known to show up.
For Wine-lovers: Many of the restaurants listed above feature some amazing wine lists and creative cocktails.  Here's a few more that we thought worth checking out.
Tutto Gusto Wine Cellar – located in Epcot's Italy Pavilion, here guests can relax in the "wine cellar-esque" atmosphere while sampling small plates/cheese platters and trying some amazing Italian wines,  Italian Margaritas or Martinis.
Big River Grille and Brewing Works – This restaurant at Disney's Boardwalk Resort is actually also a working brewery – they brew their own beer on site and then serve it up in flights or pints to guests. They usually have around half a dozen varieties available for patrons to sample – and sometimes the master brewer even circulates for feedback, too – as they are always looking to improve their selections and please their audiences
Drink Around The World: This a challenge where the point is to sample the signature drink at each of Epcot World Showcases 11 countries. There are many opinions on which drink one should try at each country – but I personally prefer to go by this list – keep it classic with margaritas in Mexico, Limoncello in Italy, and a cold crisp beer in Canada! If you're up for the challenge, that is! I recommend setting a whole day aside for this – and splitting the drinks between multiple people, while drinking of plenty of water in between
True foodies and Disney-fans alike will really love spending some time sampling all that Walt Disney World has to offer when it comes to food and drinks. Stay tuned right here on Disney Addicts for even more Disney World Fun for Adults!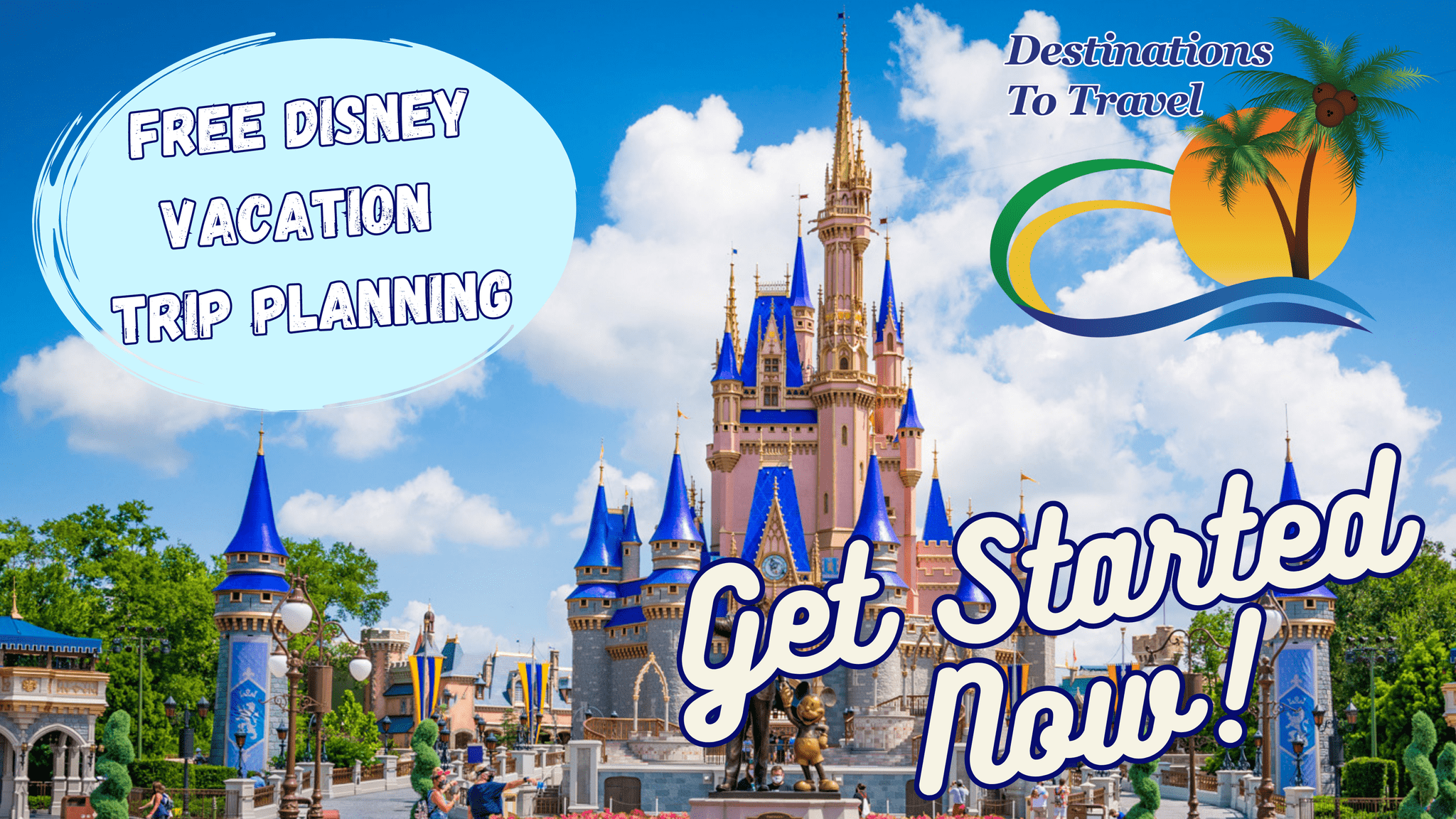 Let our friends at Destinations to Travel help you book your next Disney Vacation. They are the preferred Travel Agency of Chip and Company and Disney Addicts, and who we use ourselves.
Get started Now for your FREE No Obligation Quote.
Book With our friends at Destinations to Travel