A trend at Walt Disney World over the past couple of years has been to offer "premium experiences" for visitors looking for a special way to take part some of their favorite Disney activities.  For example, Disney currently has on offer a range of Dessert Parties providing visitors with an opportunity to enjoy some sweet treats, hot, cold or alcoholic beverages and VIP areas offering memorable views of the evening fireworks displays or afternoon parades.  However,  if you're new to the Disney planning game, you may be wondering whether or not this represents a good value for money or which experience might be the best fit for your family.  Here at Disney Addicts will give you the details on this Disney soirees to help you make up your mind:
What Dessert Parties are currently available? Disney currently has 7 dessert parties on offer, 6 of these are offered during evening fireworks displays across the various theme parks and one is offered during Magic Kingdom's Festival of Fantasy Parade.  Here's a brief rundown of each party.
Fireworks Dessert Party at Tomorrowland Terrace –  Magic Kingdom – Held at Tomorrowland Terrace Restaurant, this dessert party offers a delicious array of goodies including: character-themed cupcakes, ice cream, chocolate mousse, and chocolate dipped strawberries.  Guests can also choose from a range of hot and cold beverages like sparkling cider, hot chocolate, teas, coffees and lemonades.  The Dessert Party starts 60 minutes before Wishes fireworks display so please consult the Times Guide for any updates.  Just prior to the fireworks,   guests will be escorted to a seating area at Tomorrowland Terrace to enjoy Wishes as well as the Once Upon a Time projection show on Cinderella's Castle.  The cost to attend the party is $79 per adult and $47 per child (ages 3-9).  A valid theme park ticket is required to attend. Reservations can be made up to 180 days before your vacation and I do recommend booking as early as possible as spaces may fill up fast.  Payment is required at the time of booking.
Fireworks Dessert Party with Plaza Garden Viewing – Magic Kingdom – There is a lot of confusion when it comes to choosing between this event and the Dessert Party listed above so I'll make it simple for you.  This party is essentially the same as the Tomorrowland Terrace Dessert Party with one difference:  Instead of sitting on the patio at Tomorrowland Terrace to watch Wishes, guests are escorted to a VIP section located in Plaza Garden for standing-room-only views of the fireworks.  This is a better option for those wanting to save a bit of cash as the cost is $59 per adult and $35 per child (ages 3-9). It is recommended that guests booked into this version of the Dessert party arrive 75 minutes before the fireworks.  Valid park admission is again required and advanced reservations are strongly recommended.
Pirates and Pals Fireworks Voyage –  This fireworks cruise/dessert party definitely has kid appeal. Your evening starts at Disney's Contemporary Resort where guests are treated to a hidden cache of pirate goodies including, cake, ice cream, candy and hot and cold beverages before meeting the hosts of the party, Captain Hook and Mr Smee.  Guests are escorted through the Contemporary as part of a Pirate Parade and down to the docks where you board a boat that takes you out to Seven Seas Lagoon for an evening filled with fun, games, sea shanties and breathtaking views of Wishes fireworks.  Guests then return to dry land where a very special treat awaits – as much as I want to give it away, I won't! The cruise costs $72 for adults and $43 per child.  Because you aren't visiting a theme park, tickets are not required. Guests are advised to check-in one hour before the fireworks and should check in with Disney for updates. Advanced booking is highly encouraged.
Tiana's Riverboat Party – Ice Cream Social and Viewing Party – Magic Kingdom-  One of the newest dessert parties on offer, this event takes place midday and features unique views of the Festival of Fantasy Parade from aboard the Liberty Belle steamboat.  Guests start their afternoon with an ice cream social on the dock located next to the Haunted Mansion at Liberty Square. Visitors can make their own sundaes, enjoy cakes and soft drinks while rubbing shoulders with Princess Tiana and Prince Naveen from The Princess and The Frog.  Tiana and Naveen bid good-bye to guests (as they're in the parade) and then visitors board the Liberty Belle which sails out a bit toward Frontierland so that guests can enjoy views of the Festival of Fantasy Parade.  While on board guests can continue to enjoy popcorn, ice cream and refreshments.  When the parade is over, Princess Tiana and Prince Naveen board again to spend time with the party guests who are taken on a magical boatride.  This even is a must-do for Princess and the Frog lovers though I must say that if you're desperate for the best views of the afternoon parade you better option is to get a spot curbside.  The cost to attend Tiana's party is $49 per adult and $29 per child.  The party starts 45 minutes before Festival of Fantasy Parade and advanced booking is encouraged.  Valid theme park admission is required.
IllumiNations Sparkling Dessert Party – Epcot – This is definitely the Dessert Party with foodies in mind.   Guests get to sample an array of amazing desserts from around the world like Chocolate Ganache Tarts from France, Pistachio Cannoli from Italy and Baklava from Morocco.  There's also a nice selection of beverages including sparkling wines on offer.  The event takes place at a special viewing area located at the entrance to the World Showcase which boasts fantastic views of IllumiNations Reflections of Earth. Guests should note that this event is standing-room only and that check-in is one hour before the IllumiNations Fireworks.  The cost to attend is $49 per adult and $29 per child (ages 3- 9).  Again payment is required at the time of purchase and advance booking is highly recommended.
FerryTale Wishes: A Fireworks Cruise – Departing nightly from the Ticket and Transportation Center, this evening Fireworks Cruise is perfect for those looking for an extra special evening.  Clients board a ferry and head out to Seven Seas Lagoon where there's an assortment of tasty treats on offer including the Polynesian De-constructed Pineapple Upside Down Cake, "Main Street" Mickey Balloon Tarts and a Florida Mango Panna Cotta.  There's also sparkling wines as well as hot and cold drinks on offer.  Those attending will also receive a takeaway souvenir plate and glass to commemorate the occasion. The cost of the cruise is $99 per adult and $69 for children between 3-9.  Theme park admission is not required.  These cruises can fill up fast so advanced booking is recommended.  Times may vary and are made available at the time of booking.
Star Wars: A Galactic Spectacular Dessert Party – Hollywood Studios  – Perfect for the Star Wars lovers in your family, this Dessert Party is the ideal way to view A Galactic Spectacular.  Guests check-in at Star Wars Launch Bay and the evening starts with an out-of-this World Selection of Star Wars-themed desserts like the Darth Vader cupcakes as well as specialty drinks (including cocktails) served in a Chewbacca Souvenir Stein.  Then just before the fireworks, clients are led to a VIP viewing area right in front of the Chinese Theater for a central view of the fireworks.  The cost of this event is $69 per adult and $39 per child.   A valid Hollywood Studios theme park ticket is required.  Guests are advised to check in an hour before the fireworks and advanced booking is highly recommended.  Payment must be made at the time of booking.
So now that you've seen a rundown of the parties on offer, the other question frequently asked is "Are the Dessert Parties worth it?"  There is no easy answer to this as its largely dependent on your family.  If you're travelling with a group that aren't big on sweets, aren't night owls or if you're group is planning on eating a couple big meals that day, then its may  not the best value for money.   However, if you're looking for a way to celebrate a special occasion, will save room in your tummy to indulge in all of the fantastic desserts and are relieved at the thought of not having to line up an hour in advance to secure your fireworks viewing spot,  then it could absolutely be a fantastic option.  Families with small children should also note that some of the events like the Pirates and Pals Fireworks Voyage and Tiana's Ice Cream Social are more geared toward small children and even have Photopass photographers on hand to capture the magic! Adults looking for a romantic night out are more likely to find it at the Illuminations Dessert Party or FerryTale Wishes cruise.
Guests should also be made aware that in the event of bad weather Disney may cancel some or a portion of the dessert party.
Are you planning a trip to Disney? Why not fill out our form to receive your FREE quote below.
Find articles like this helpful? Then why not consider booking with an Authorized Disney Vacation Planner? As an agent with MickeyTravels, I'll be on hand to help you with everything from finding your perfect package to nabbing those hard-to-get dining and Fastpass reservations.  Best of all my services are absolutely FREE. Get in touch at 1.800.801.4025, via email at mroden@mickeytravels.com or follow along on Facebook. 
Image copyright Disney.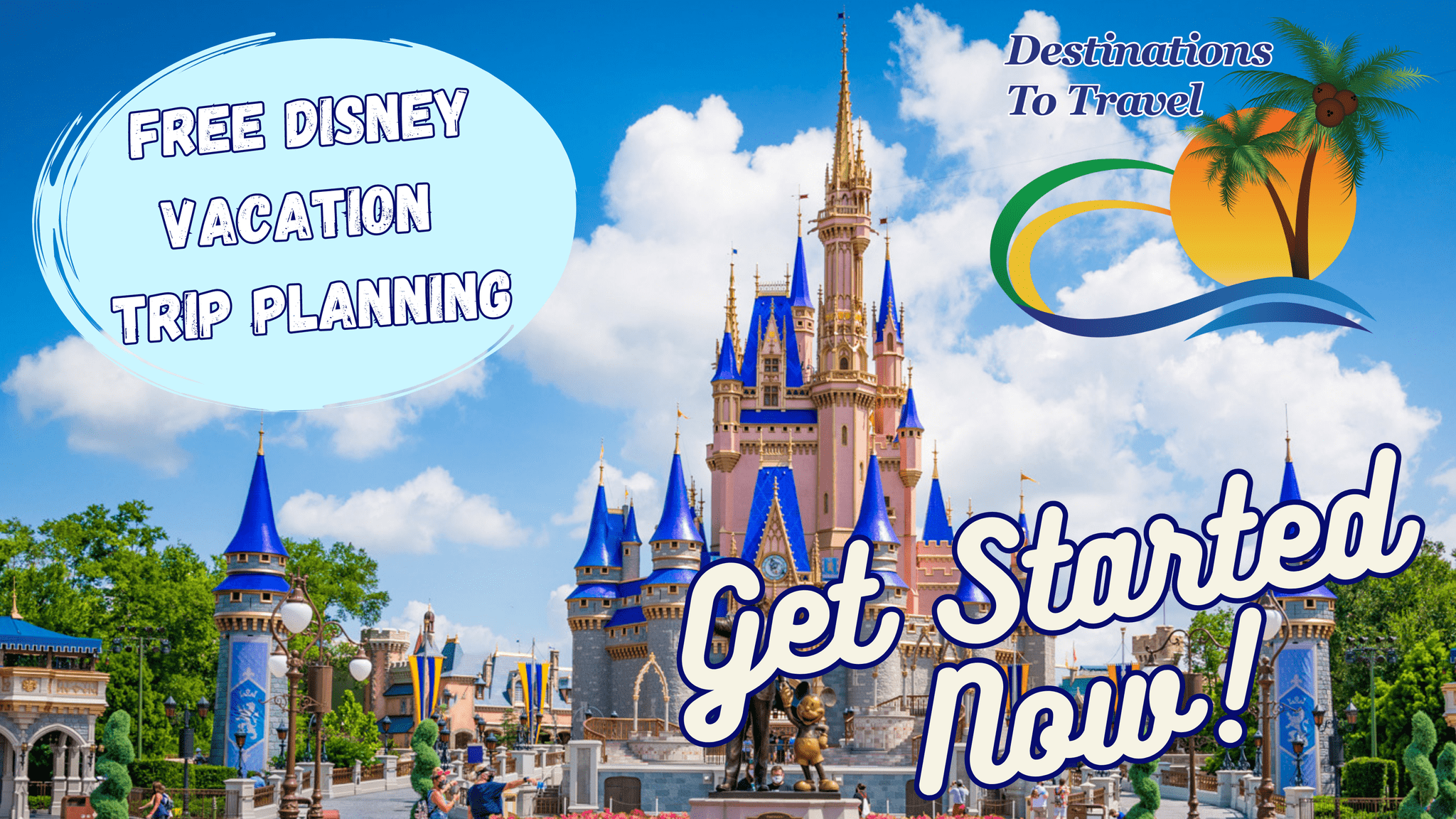 Let our friends at Destinations to Travel help you book your next Disney Vacation. They are the preferred Travel Agency of Chip and Company and Disney Addicts, and who we use ourselves.
Get started Now for your FREE No Obligation Quote.
Book With our friends at Destinations to Travel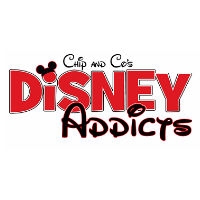 Latest posts by Disney Addicts Past Writers and Friends
(see all)