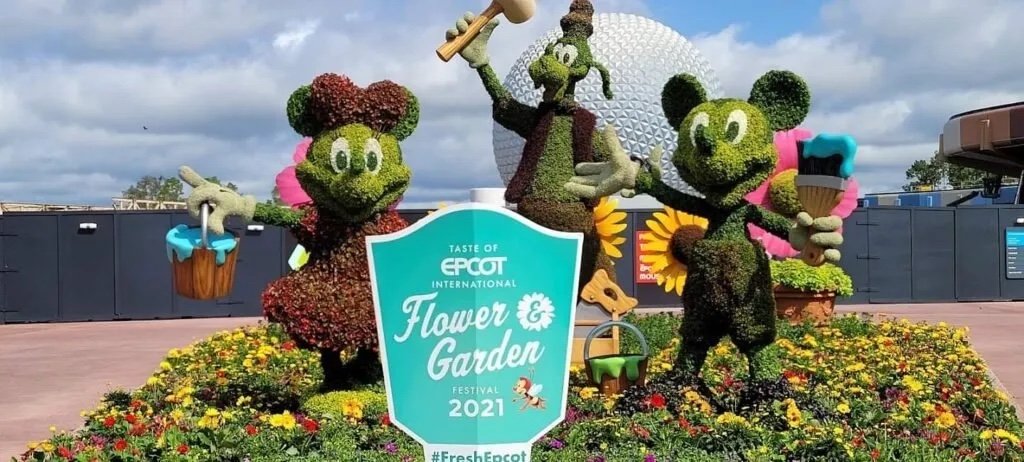 The Epcot International Flower & Garden Festival is returning to the Walt Disney World Resort this spring! From March 2 to July 4 guests can enjoy eats and treats at the Outdoor Kitchens, take in the breathtaking topiaries, experience rockin' concerts, and purchase limited festival merchandise.
Related – Everything you need to know about 2022's Epcot International Flower and Garden Festival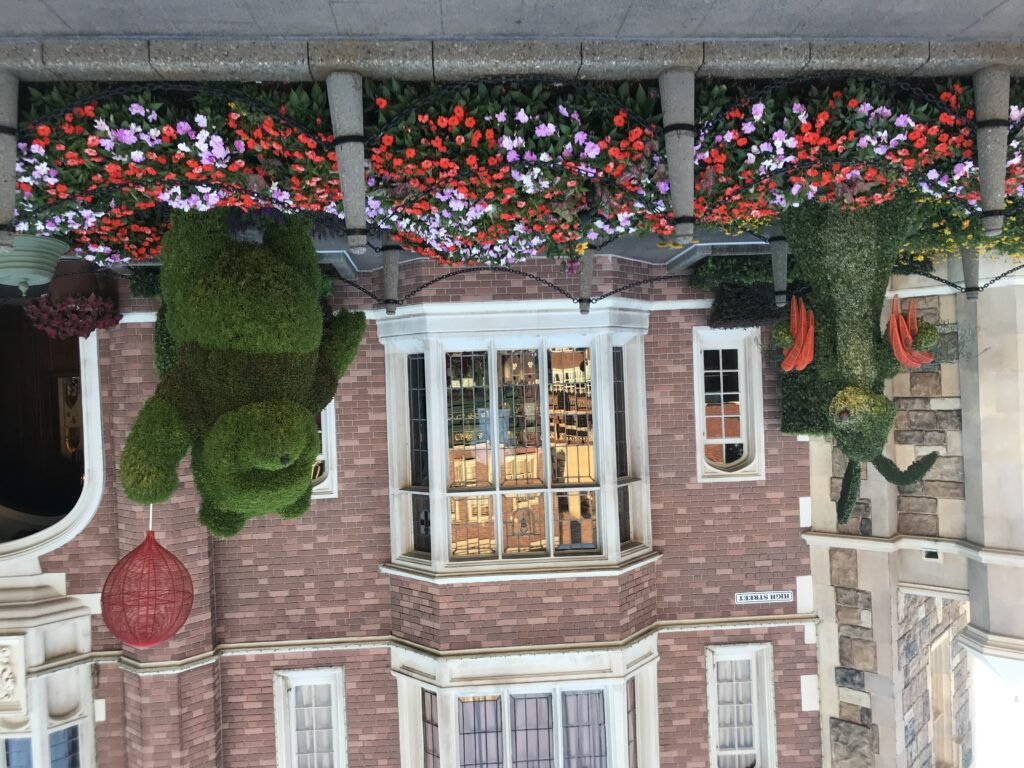 Gardens & Topiaries
Discover spectacular topiaries of beloved animals and Disney characters, cultivated with care by Disney horticulturists.
Here are this year's displays and where you can find them:
Goofy Topiary and Walt Disney World 50th Anniversary Celebration Cake – Main Entrance
Sorcerer Mickey Mouse, Brooms, Ostriches, Hippo and Gator – Entrance to World Showcase
Woody, Bo Peep and Her Sheep – near The Land Pavilion
Mickey Mouse, Minnie Mouse, Donald Duck, Daisy Duck, Huey, Dewey and Louie – Bridge to World Showcase
Pluto and Chip 'n' Dale – The American Adventure Pavilion
Buzz Lightyear – near Mission: SPACE
Figment – near Imagination!
The Three Caballeros (Jose, Donald and Panchito) – Mexico Pavilion
Anna and Elsa – Norway Pavilion
Troll – Norway Pavilion
Dragon – Japan Pavilion near Torii Gate
Pandas – China Pavilion
Simba and Friends (Rafiki, Simba, Mufasa and Sarabi) – Between Imagination! and The Land Pavilion
Pumbaa and Timon – Between Imagination! and The Land Pavilion
Snow White and the Seven Dwarfs – Germany Pavilion
Lady and the Tramp – Italy Pavilion
Beauty and the Beast – France Pavilion
Lumiere and Cogsworth – France Pavilion
Kermit the Frog and Miss Piggy – Germany Pavilion
Peter Pan, Captain Hook and Tick Tock Croc  – Between the United Kingdom and Canada Pavilions
Winnie the Pooh and Friends (Rabbit, Eeyore, Piglet and Tigger) – United Kingdom Pavilion
Tinker Bell's Fairy House Garden – United Kingdom Pavilion
Bambi and Friends – near Imagination!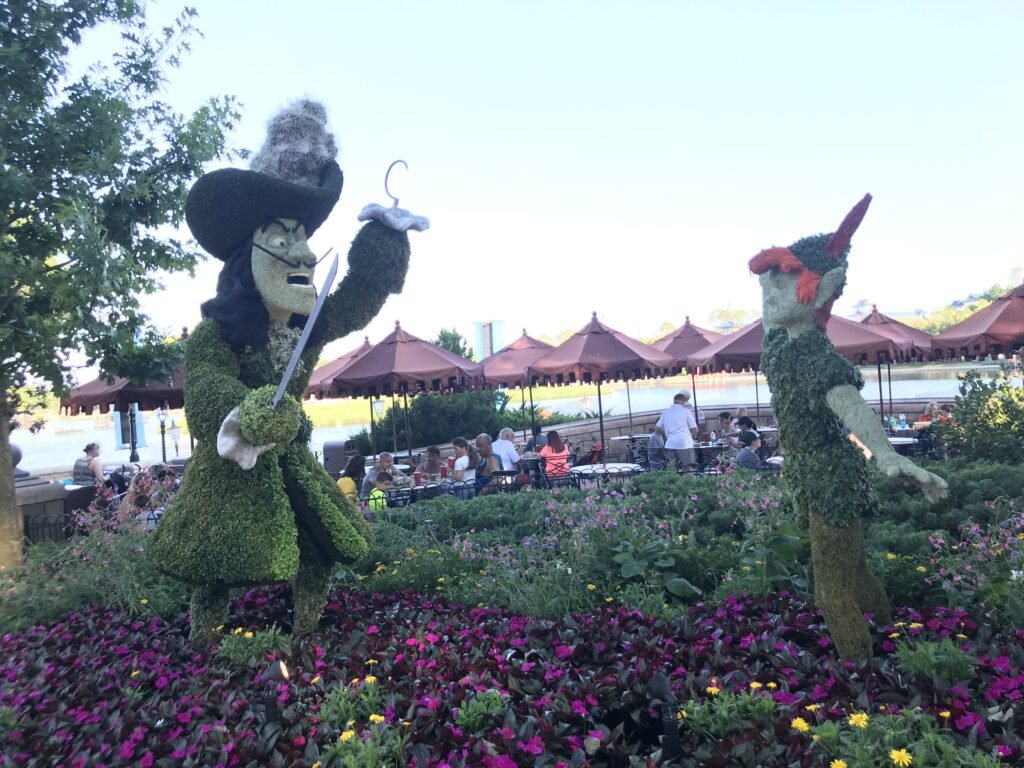 Global Gardens
Weave through dazzling flowerbeds, stumble upon exotic gardens, learn more about sustainable foods and celebrate the ways we can live in harmony with the natural world.
Blossoms of Fragrance Garden Presented by Scentsy (NEW) – World Showcase Bridge
Follow your nose and form lasting memories with the help of fresh, unforgettable fragrances.
Outdoor Escapes Presented by OFF!® Repellents – World Discovery
Unwind in refreshing spaces that show just how easy it is to create an outdoor escape that brings family and friends together—no design expertise, huge budget or green thumb required! Closes at dusk.
Floating Gardens – World Nature
Peer upon more than 150 petite plots drifting on the ponds that border the bridge to World Showcase.
Festival Blooms – World Celebration
Admire thousands of flowers that form colorful, living panoramas—with a 50th Anniversary celebration theme.
Bambi's Butterfly House – World Nature near Imagination!
View a kaleidoscope of butterflies up close, in all their extraordinary color. Learn about butterfly lifecycles and maybe even see one emerge from its chrysalis. Closes at dusk.
The Honey Bee-stro Hosted by National Honey Board® – Rosewalk near Imagination!
Learn about honeybees' critical role in the environment, and enjoy sweet and savory treats made possible by their hard work.
Health Full Trail Presented by AdventHealth – Imagination! Walkway
Delight in a whimsical area made to inspire youthful energy and creativity! The whole family can learn ways to stay healthy at this Outdoor Kitchen and garden. Closes at dusk.
Tropical Rainforest Garden – Mexico Pavilion
Discover the rich biodiversity of the Mexican rainforest and learn about its highly adaptive species.
Extraordinary Orchids – Mexico Pavilion
Set eyes on these spectacular plants blooming in radiant color.
Bold Bromeliads – World Nature by The Land Pavilion
Tour a variety of these amazing plants.
China Zodiac Garden – China Pavilion
Discover your favorite zodiac with while visiting clever creations.
Bamboo Garden – China Pavilion
Visit this garden to see bamboo in a variety of colors, patterns and sizes.
Alpine Miniature Garden – Germany Pavilion
Appreciate the little things in this showcase of diminutive dwellings nestled in a forest of fine shrubs.
Garden Italiano – Italy Pavilion
From fresh spaghetti sauce to pizza toppings, this Tuscan kitchen garden features all the produce and herbs needed to create a classic Italian feast.
Kokedema Garden – Japan Pavilion
Admire fresh expressions of an ancient Japanese art at this tranquil garden.
Bonsai Collection – Japan Pavilion
Learn about the art of bonsai, some of the finest living sculptures. Bonsai masters carefully shape and tend these miniature works of art, creating peace and balance with the earth.
Spice Garden – Morocco Pavilion
Discover how Eastern cultures flourished, trading signature spices and herb blends, once considered more valuable than gold.
France Bouquet Garden (NEW) – France
See bountiful blooms perfect for a bouquet of cut flowers.
English Tea Garden Presented by Twinings®
Unearth the history and art of tea-blending at this elegant English tea garden at the United Kingdom Pavilion, featuring plants used in some of Twinings®' finest blends.
Shakespeare Garden – United Kingdom Pavilion
Rediscover Shakespeare in this idyllic garden featuring excerpts from some of the Bard's most famous sonnets—and the dazzling flowers that influenced them.
Prehistoric Garden – World Discovery near Mission: SPACE
Imagine life on Earth 65 million years ago with astounding plant life that's thrived since the age of the dinosaurs.
Green Landing Family Play Zone – World Discovery
Enjoy playtime with WALL-E and his eco-friendly garden. Closes at dusk.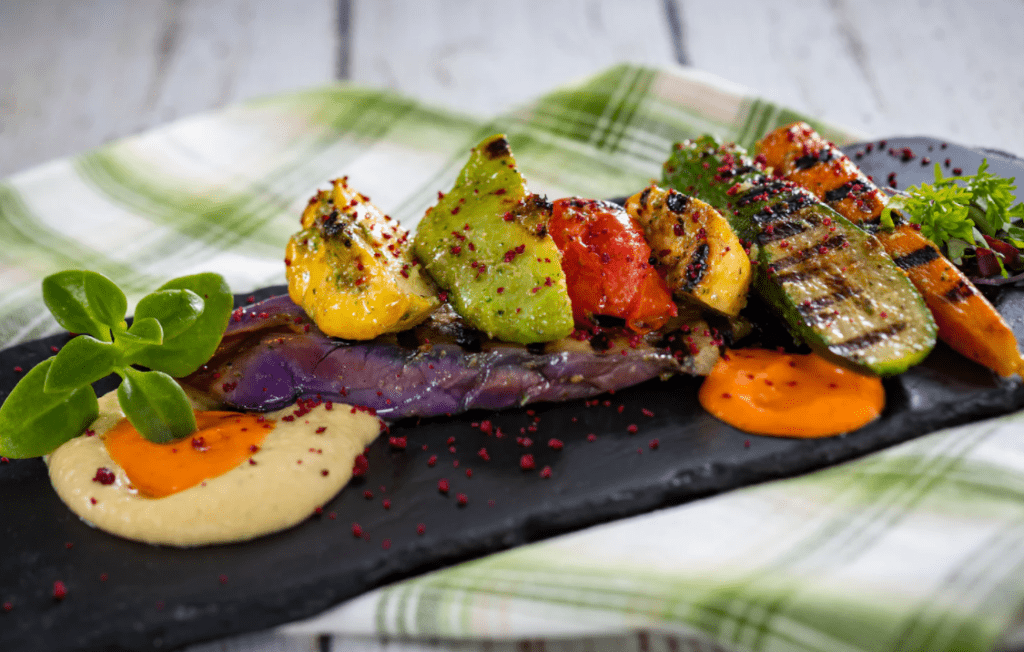 Outdoor Kitchens
World Showcase at EPCOT plays host to the Festival-exclusive Outdoor Kitchens, each offering a specialty menu of creative cuisine and libations. Savor, sip and satisfy appetites large and small!
Related – Dates and Details released for Epcot International Flower & Garden Festival
Explore Outdoor Kitchens below:
Bauernmarkt: Farmer's Market (Germany) – Venture to Germany for Bavarian bites sure to sate foodies of all ages. Every dish is köstlich!
Cider House (Located Near the United Kingdom) – Behold buzz-worthy ciders and artisanal provisions that are sure to hit the spot.
The Citrus Blossom (Near Port of Entry) – Treat your taste buds to delicious dishes and beverages that showcase bright citrus fruits like lemon, orange and grapefruit.
EPCOT Farmers Feast (Near Test Track presented by Chevrolet®) – Fuel up for a fun-filled day at EPCOT with hearty dishes and savory sides featuring farm-fresh ingredients.
EPCOT Sunshine Griddle (Near Test Track presented by Chevrolet®) – Enjoy delicious breakfast dishes like avocado toast and shrimp & grits—served morning, noon and night.
Flavor Full Kitchen Hosted by AdventHealth (Between Imagination! and Refreshment Port) – Nourish yourself with flavorful fare made with healthy ingredients fresh from the garden.
Fleur de Lys (France) – Indulge in haute cuisine and boissons that'll make you fall in ooo-la-la-love with this Parisian pop-up!
Hanami (Japan) – Journey to Japan for innovative plates crafted with culinary Zen—which pair beautifully with sake and Japanese-inspired cocktails.
The Honey Bee-stro Hosted by National Honey Board® (Near Port of Entry) – Quell cravings with an incredible menu of foods and beverages infused with the nectar of the gods!
Jardin de Fiestas (Mexico) – Take a food-tastic tour of the Mexico Pavilion. These tantalizing tastes will add some spice to your day!
La Isla Fresca (Between Morocco and France) – Nibble on Caribbean-seasoned dishes that'll send appetites swaying to the island beat!
Lotus House (China) – Sink your teeth into authentic Chinese eats filled with morsels of good fortune!
Magnolia Terrace (American Adventure) – Get a taste of the bayou as you savor classic comfort food of the American Gulf Coast.
Northern Bloom (Canada) – Discover palate-pleasing fare from our Great White North neighbor… O Canada!
Pineapple Promenade (Near Port of Entry) – Get your tropical fruit fix from tart 'n' tangy to the sweetest frozen treats!
Primavera Kitchen (Italy) – Mangiare hearty helpings of Old-Country dishes—like arancini and ravioli—served with a glass of vino. Now that's amore!
Tangierine Café: Flavors of the Medina (Morocco) – Intoxicate taste buds with the exotic flavors of this North African mecca—mysterious Morocco!
Trowel & Trellis Hosted by Impossible™ (Near Disney Traders) – Delight in plant-based versions of some favorite foods—created from innovative recipes with impossibly delicious twists!
Additional Locations – Delight your appetite with mouthwatering morsels, nibbles and noshes from these year-round food stops.

Funnel Cake
Joffrey's Coffee & Tea Company
Refreshment Outpost
Refreshment Port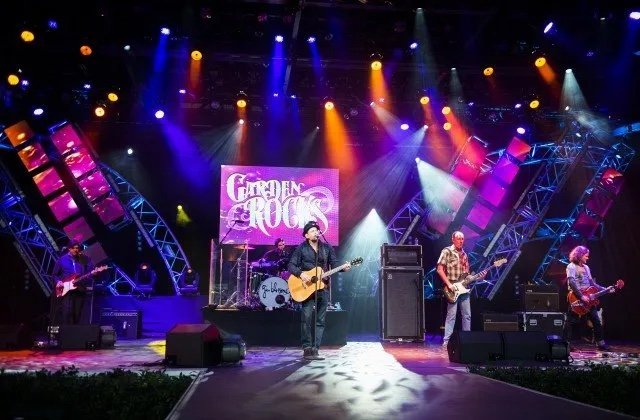 Garden Rocks Concert Series
Move your feet to some of the hottest beats during EPCOT International Flower & Garden Festival. Concerts take place at the America Gardens Theatre in the American Adventure Pavilion.
Make a date to catch one of these artists live at a Garden Rocks concert!
The Guess Who
March 4 & 5
Rick Springfield
March 6 & 7
Melina León – NEW to Garden
March 11 & 12
CeCe Winans
March 13 & 14
Mike DelGuidice, currently on tour with Billy Joel – NEW!
March 18 & 19
Kool & The Gang – NEW to Garden Rocks!
March 20 & 21
The Orchestra starring former members of ELO
March 25 to 28
The Spinners
April 1 & 2
The Pointer Sisters
April 3 & 4
Blue October – NEW to Garden Rocks!
April 8 & 9
TBD
April 10 & 11
Tommy DeCarlo, singer of the band BOSTON NEW!
April 15 & 16
Don Felder, formerly of The Eagles
April 17 & 18
STARSHIP featuring Mickey Thomas
April 22 & 23
Claudia Leitte – NEW!
April 24 & 25
Berlin
April 29 & 30
TobyMac
May 1 & 2
Blood, Sweat & Tears
May 6 & 7
The Commodores – NEW to Garden Rocks!
May 8 & 9
Ambrosia with Peter Beckett – NEW!
May 13 & 14
TBD
May 15 & 16
A Flock of Seagulls
May 20 & 21
Collin Raye – NEW!
May 22 & 23
Thelma Houston – NEW!
May 27 & 28
Little River Band
May 29 & 30
Simple Plan
June 3 to 6
Herman's Hermits starring Peter Noone
June 10 to 13
Plain White T's
June 17 to 20
TBD
June 24 & 25
TBD
June 26 & 27
Garden Rocks Dining Packages are available at Biergarten Restaurant, Coral Reel Restaurant, Garden Grill Restaurant, and the Rose & Crown Dining Room. Dining packages are available for lunch or dinner and include:
An appetizer, entrée and dessert or one (1) full buffet (where applicable), along with a non-alcoholic beverage
One (1) guaranteed seat per person to one Garden Rocks concert performance on the same day; the concert time will be assigned at the time of booking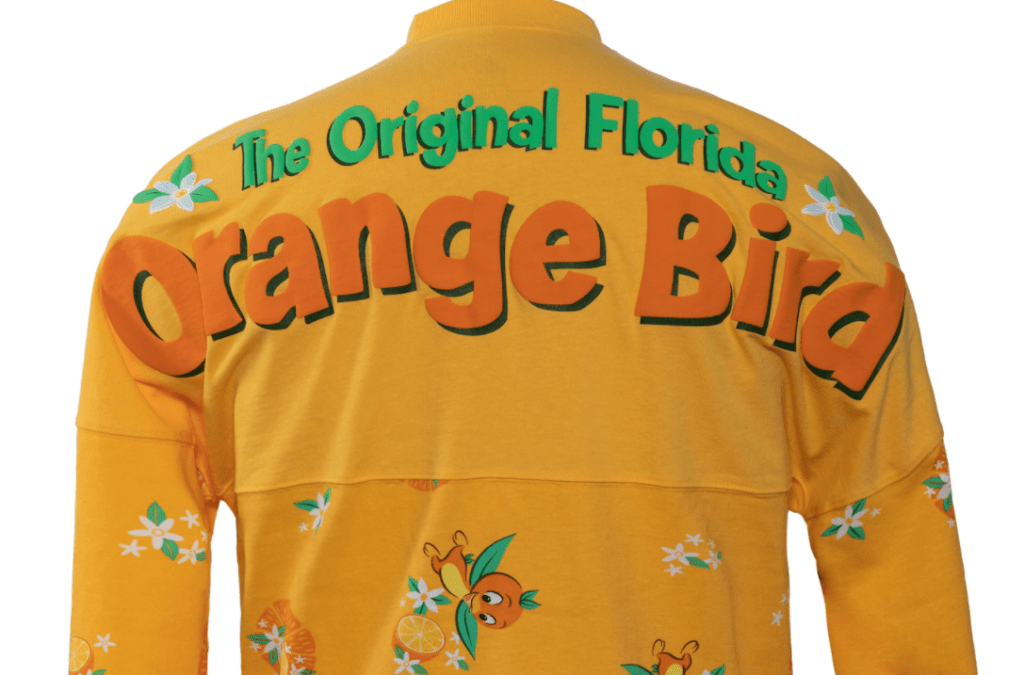 Shopping and More
Take home magical mementos from your day at EPCOT International Flower & Garden Festival. Explore a variety of themed merchandise collections:
Mickey Mouse Home Garden – Celebrate this year's festival with home garden-inspired merchandise from this collection featuring vibrant apparel, drinkware, garden tools and so much more.
Orange Bird – Find adorable Orange Bird keepsakes within this vibrant collection that includes apparel, accessories and other novelties.
Mickey Mouse and Minnie Mouse – Browse a collection that celebrates Mickey and Minnie Mouse—featuring apparel, drinkware, trading pins and a MagicBand.
Figment's Garden – Grow your imagination with Figment-themed apparel, drinkware and more as you dream green this festival season.
Spike the Bee – Find sweet reminders of Spike the Bee on apparel, accessories, drinkware, a garden stake and other collectible novelties.
Guests can also participate in Spike's Pollen-Nation Exploration! Follow Spike the Bee on his pollination trail, where he will "bee" busy collecting nectar and pollinating gardens at EPCOT. To get started, purchase your map and stickers at select merchandise locations for $9.99 plus tax (available while supplies last). Once you have completed your scavenger hunt, return your completed map to Disney Traders or World Traveler for a special surprise.
Will you be visiting Disney World during the Flower and Garden Festival? For help with booking your next Disney vacation, contact me today! I am a travel agent with Destinations to Travel, a Disney Earmarked agency, and my services are complimentary.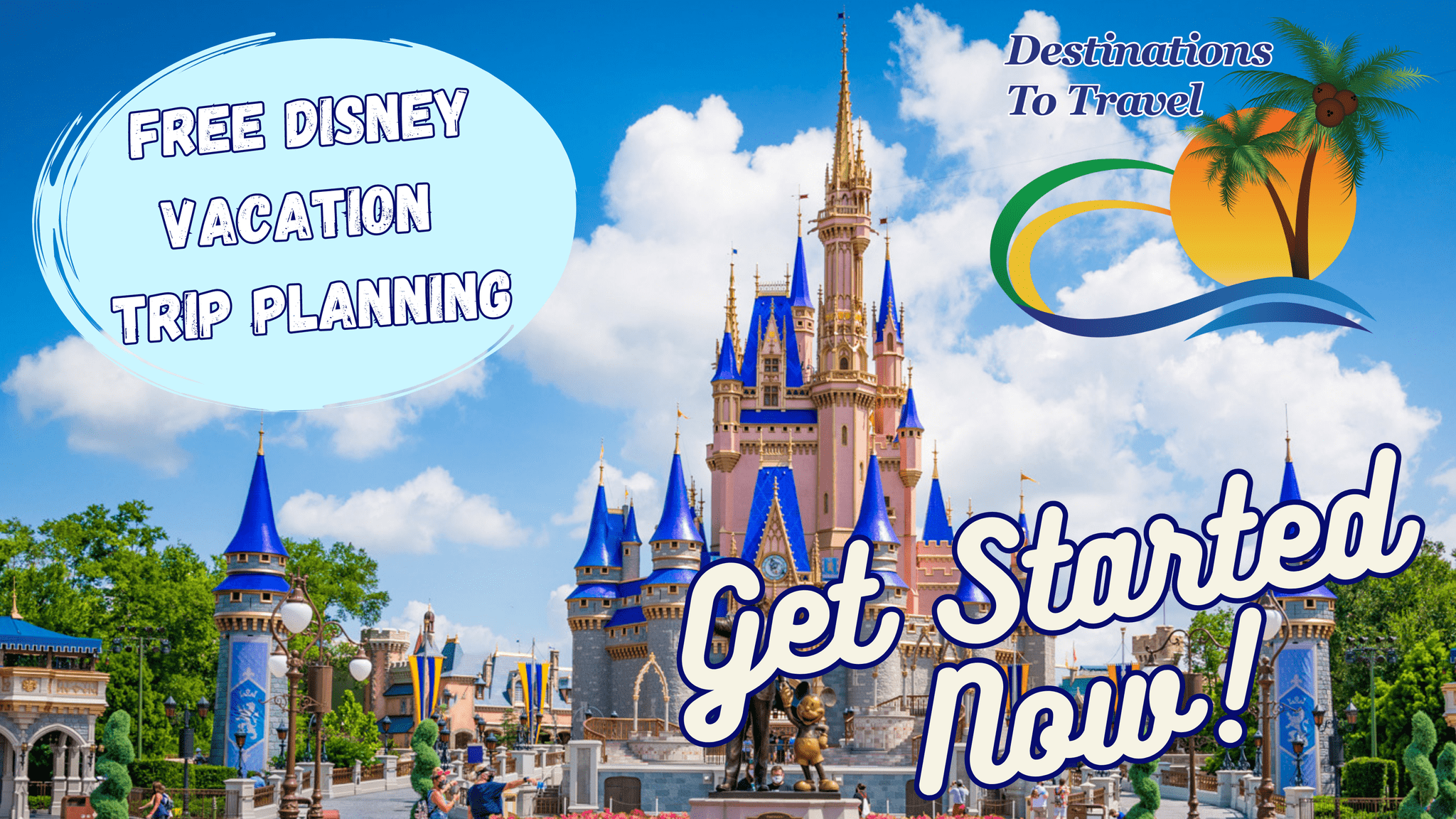 Let our friends at Destinations to Travel help you book your next Disney Vacation. They are the preferred Travel Agency of Chip and Company and Disney Addicts, and who we use ourselves.
Get started Now for your FREE No Obligation Quote.
Book With our friends at Destinations to Travel