If you're planning a first visit to Walt Disney World this Holiday Season, you'll want to devote at least a day to enjoy all of the amazing tastes, sights and sounds over at Epcot's World Showcase with the Holidays Around the World celebration.
This special seasonal event officially opened on November 25th and will run until the 30th of December.  Here guests get an opportunity to learn about Christmas traditions from around the World as you make your way through the 11 countries that have pavilions at the showcase. Each country will offer Holiday Storytellers that will take guests through some of their Christmas customs, art and culture.  Disney has recently released the line-up for 2016 which is as follows:
Mexico – Mariachis and Dancers will perform several times daily celebrating Feliz Navidad through their colorful, dramatic dance numbers. Performances will take place daily at 12:30pm, 1:30pm, 2:30pm, 4pm, 5pm and 6pm.
Norway – Storyteller Sigrid shares tales about Norwegian Christmas traditions before being mischievously interrupted by Julenissen the sneaky Christmas gnome.  This is a favorite with the little ones (my six year old daughter loves it). So if you are travelling with small children make this one of your Epcot must-dos. Performances run daily at 11:15pm, 12pm, 1:15pm, 2pm, 3pm, 3:45pm, 4:35pm and 5:45pm.
China – Be swept away by this beautiful Chinese Lion Dance which is said to bring good fortune and happiness during the Lunar New Year and Lantern Festival.  Performances occur daily at 12:30pm, 1:30pm, 2:30pm, 3:30pm and 4:40pm.
Germany – Join storyteller Helga as she takes visitors through a captivating story about the first Christmas tree as well as the Nutcracker. She appears at 1:40pm, 2:40pm, 3:40pm, 4:40pm, 5:25pm, 6:35pm, 7:35pm and 8:30pm.
Italy- Another very popular one with the little ones, meet La Befana a friendly Christmas witch who arrives on the eve of the Epiphany to bring gifts to children that have been good.  La Befana will be appearing daily at 1:40pm, 2:35pm, 3:30pm, 4:25pm, 5:45pm, 6:25pm, 7pm, and 7:30pm.
American Adventure – Guests can learn about Hanukkah through the story of the brave Maccabees and the miracle of the burning lamp taking place daily at 12:15pm, 1pm, 1:45pm, 2:30pm, 3:15pm, 4pm and 4:45pm or join in a colorful Kwanzaa celebration at 12pm, 12:45pm, 1:30pm, 2:15pm, 3pm, 3:45pm and 4:45pm.   Guests to the American Pavilion will also not want to miss the Voices of Liberty Choir who appear in Dickens costumes and go through an fantastic repertoire of Christmas classics at 11:45am, 12:30pm, 1:15pm, 2pm, 2:45pm, and 4:15pm.
Japan- Visitors to the Japan pavilion will hear all about the Japanese customs celebrated each New Year including the story of the Daruma Doll.  Storytelling occurs daily at 12pm, 12:45pm, 1:45pm, 3pm, 4:30pm, 5.15pm, 6.10pm, and 6:45pm.
Morocco- The storyteller here takes guests through the rich and varied history of Christmas traditions that bring "the spice of life" to residents throughout the country.  Morocco is such a beautiful pavilion when the sun goes down so I find this is a storytelling experience best enjoyed at night. Performances take place at 12:45pm, 2pm, 2:50pm, 3:25pm, 5.15pm, 6.10pm and 7:25pm.
France – Père Noël,  a character that bares a striking resemblance to modern Santa Claus, uses a little girl's Christmas letter to explore French holiday traditions including why children leave their shoes out on ChristmasEeve.  Performance times are 11:20pm, 11:55am, 12:30pm, 1:20pm, 2:10pm, 3:40pm, 4;25pm, 5:40pm.
United Kingdom – Father Christmas, dons his beautiful traditional Christmas garments to regale guests with the history of Christmas customs hailing from the British Isles.  He will make appearances daily at 1:05pm, 2pm, 2:55pm, 4:30pm, 5:40pm, 6:30pm, 7:30pm and 8:30pm.
Canada – Musicians guide guests through a Christmas-themed tour of the "Great White North" including holiday traditions from the various regions of Canada.  This event till take place daily at 12:25pm, 1:20pm, 2:15pm, 3:10pm, 4:25pm and 6pm.
For those visiting Epcot during the Holiday Season, there is a wide-range of other holiday themed happenings that you'll definitely want to check out.
Meet Santa at the American Pavilion.  Let Santa know whether you've been naughty or nice during a meet and greet with both him and Mrs. Claus.  They make appearances daily at American Adventure from November 25th – December.  Times may vary but they are usually around at 1:30pm, 3:30pm, 5:30pm and 7:30pm.
Holidays around the World Marketplace.  Guests soaking in all of the amazing sights and sounds at the World Showcase are bound to work up an appetite.  Be sure to make a stop at one of the kiosks taking part in the Holidays Around the World Marketplace where you can warm up with a wide range of alcoholic and non-alcoholic hot beverages, dine on some savory holiday-bites inspired by Christmas dinners served round the World and indulge in a sweet treat or two.
Enjoy the Sounds of the Season with American Music Machine.  The fun isn't limited just to the World Showcase.  Over at Future World, these performers blend R&B, Jazz and Gospel in a concert designed to have you tapping your foot in this amazing and inspirational celebration of the Season.  Performances take place at the Fountain Stage daily at 1:25pm, 2:25pm, 3:25pm and 4:25pm.
Remember the reason for the season with Candlelight Processional.  Hear the heart-warming story of the first Christmas re-told with the use of full orchestra, several inspirational choirs and a celebrity narrator.  Held at the American Pavilion, performances take place three times daily at 5:00pm, 6:45pm and 8:15pm.  This free event is incredibly popular so it is strongly recommended that guests arrive well in advance to secure a seat.
Illuminations: Reflections of Earth.  Epcot's much-loved evening fireworks display gets a Christmas makeover that is guaranteed to make you reach for the Kleenex.  It is the perfect ending to delightful holiday-themed day at Epcot.  This seasonal finale will be added to performances taking place until December 24th at 9:30pm and then shifts to 10pm until December 30th.
Though the big draw during the Christmas Season tends to be the Magic Kingdom and Mickey's Very Merry Christmas Party, Epcot is an absolutely magical Christmas destination and equally as worthy of your attention.  So, if you are hitting the parks this holiday season,  schedule time to enjoy this globetrotting exploration of Christmas traditions form around the World.
Planning a visit to Disney? Fill out our form below to receive your FREE quote.
Find articles like this helpful? Then why not consider working with an Authorized Disney Vacation Planner? As an agent with MickeyTravels, I'll be on hand to help you with everything from finding your perfect resort to nabbing those hard-to-get dining and Fastpass reservations.  Best of all my services are absolutely FREE.  Get in touch at 1.800.801.4025, via email at mroden@mickeytravels.com or follow along on Facebook. 
Images copyright Disney.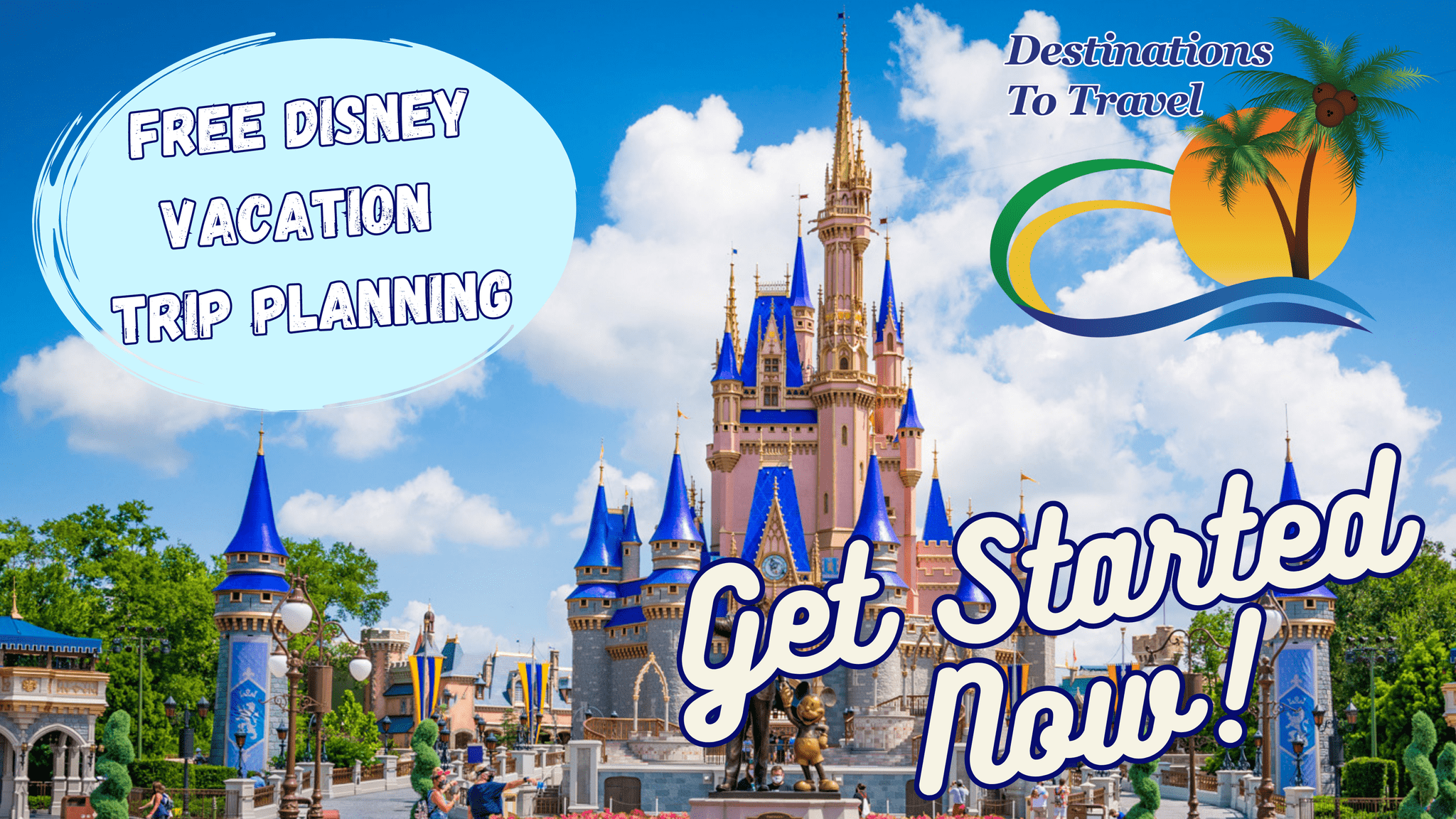 Let our friends at Destinations to Travel help you book your next Disney Vacation. They are the preferred Travel Agency of Chip and Company and Disney Addicts, and who we use ourselves.
Get started Now for your FREE No Obligation Quote.
Book With our friends at Destinations to Travel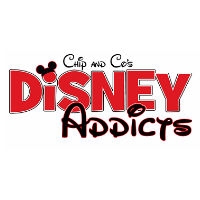 Latest posts by Disney Addicts Past Writers and Friends
(see all)