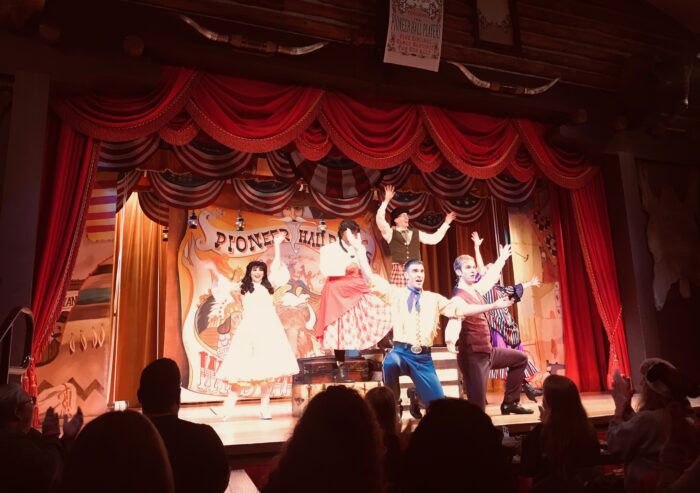 A review of a revue!?  What's the difference? A revue is light theatrical entertainment consisting of a series of short sketches, songs, and dances; typically dealing satirically with topical issues. Whereas, a review is a formal assessment or examination of something (dictionary.com). Just in case you wanted to know.
Hoop-Dee-Doo Musical Revue is a 2-hour dinner and show.  This interactive musical extravaganza first debut on June 30, 1974 – almost 45 years ago! The first run of the show was performed by 6 summer college interns. The show was so popular among guests, Disney decided to make it permanent. Little has changed over the years, mainly the dessert (once was apple pie, now strawberry shortcake). This piece of Americana is a must-see for all guests visiting Walt Disney World.
The Entertainment
Pioneer Hall Players put on a vaudeville-type show with comedy, songs, and dances. There is even a live piano player. The show brings you to the early 20th century in the United States. The Pioneer Hall Players are all over the place, on stage, in the crowd, and on the second story balcony! No need to worry, there is not a bad seat in the house with your swivel chair! Plus they pause the show to give time to eat.
Don't be surprised when your chicken is thrown down on the table! Your servers are part of the show. Plus, the best part is you are part of the entertainment! You will be clapping your hands and stomping your feet. I hope you know how to play the washboard! Be ready for a loud entertaining night!
What's for Dinner?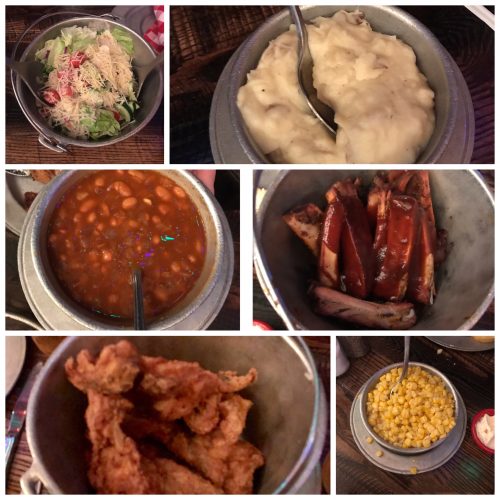 Dinner is served family style (don't be shy) in courses starting with cornbread on the table when you arrive. A very tasty salad is next, but save room for the main course. Fried chicken and pork ribs. Hoop-Dee-Doo cooks spend about 6 hours every day breading chicken! That pork rib you are about to eat has been slow cooking on their outdoor smoker since 11 am that morning! We can't forget about the sides: corn, mashed potatoes, and baked beans!  Did I mention this is all you can eat? Make sure to save a little more room for dessert, strawberry shortcake!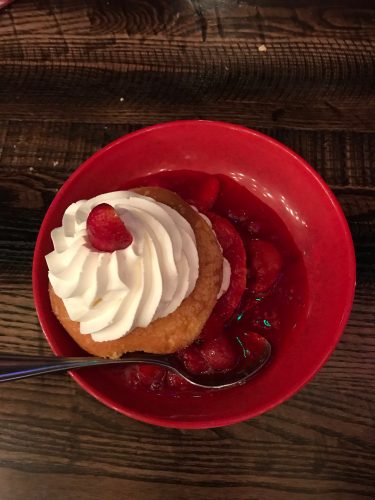 I can't forget to mention the beverages! My favorite was the white wine sangria! Draft beer, wine, and sangria (white and red) are included and unlimited for guests 21 years of age and up. Soft drinks are also included.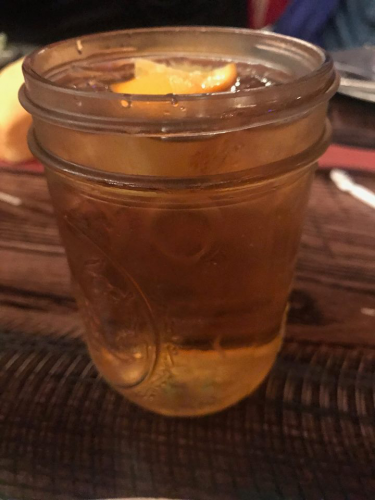 Hoop-Dee-Do Details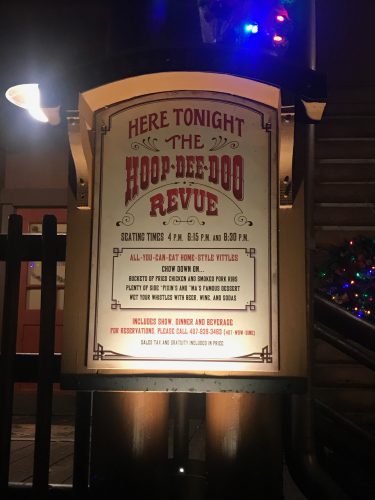 Location: Pioneer Hall at Disney's Fort Wilderness Resort and Campground.
3 shows nightly: 4:30, 6:15, & 8:30.
Reservations and prepayment required (cancelation fees may be assessed).
Seating: There are 3 seating categories. Once you pick your category, seats are assigned based on party size.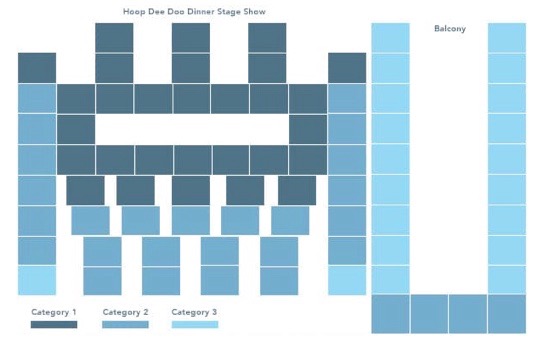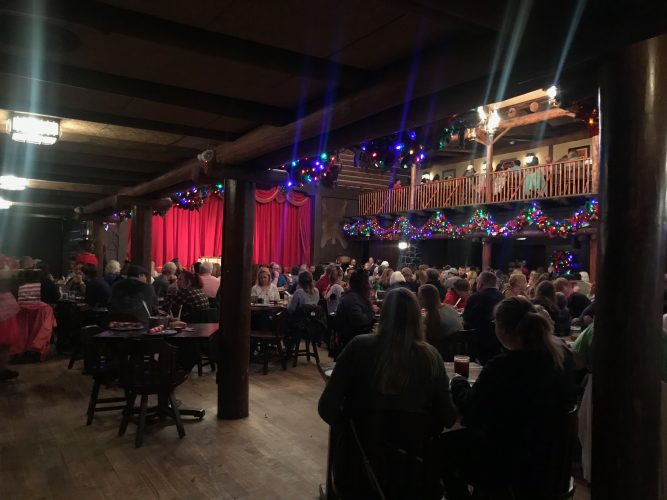 Price depends on the seating category and you can use the Disney Dining Plans or the Deluxe Disney Dining Plan for this meal if you sit in categories 2 or 3.

Dietary Restrictions: They can accommodate most needs, please communicate needs at booking.
Pioneer Hall is wheelchair accessible in categories 1 and 2.
Let them know if you are celebrating something during your visit. The Pioneer Hall Players will do a shout out for you.
Arrive 30 minutes before the doors open. Doors open and seating will begin at 4:00 PM, 6:15 PM or 8:30 PM, and the show begins 20 minutes later.
Using Disney Resort Transportation: there is no direct route between your Resort hotel and Fort Wilderness Resort and Campground. You will need to go to a park and take another bus to the dinner show.
Ferry from Magic Kingdom Park: allow up to one hour and 30 minutes travel time.
Minnie Vans or another rideshare company would be a good alternative.
Driving your own car: park at the entrance to Disney's Fort Wilderness Resort and Campground or a nearby satellite lot. Please allow an additional 30 minutes for bus transportation from your parking location to the event.
Enjoy and Happy Travels!

Let's book your magical vacation today!   As an agent with Key to the World Travel, I can help you with everything from Disney Destinations, a cruise, a beach getaway or even a trip to Europe. Contact me today for your free, no-obligation quote at l.brown@keytotheworldtravel.com  and follow me on Facebook to hear about the latest Disney updates and travel tips! Or, you can fill out and submit the form below.  I look forward to helping you plan the most magical vacation for you and your family.
Source: Disney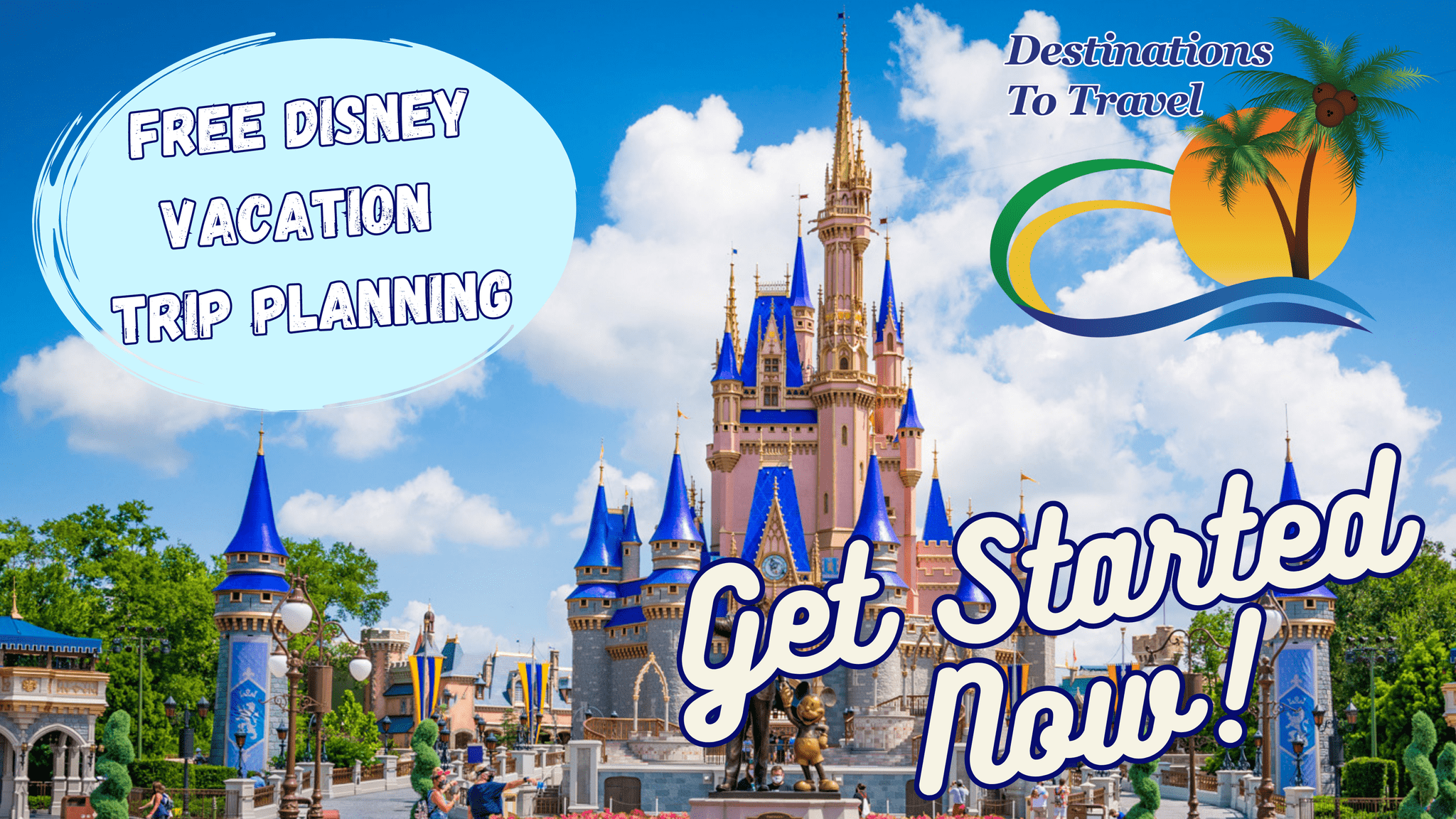 Let our friends at Destinations to Travel help you book your next Disney Vacation. They are the preferred Travel Agency of Chip and Company and Disney Addicts, and who we use ourselves.
Get started Now for your FREE No Obligation Quote.
Book With our friends at Destinations to Travel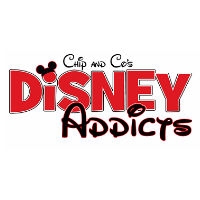 Latest posts by Disney Addicts Past Writers and Friends
(see all)