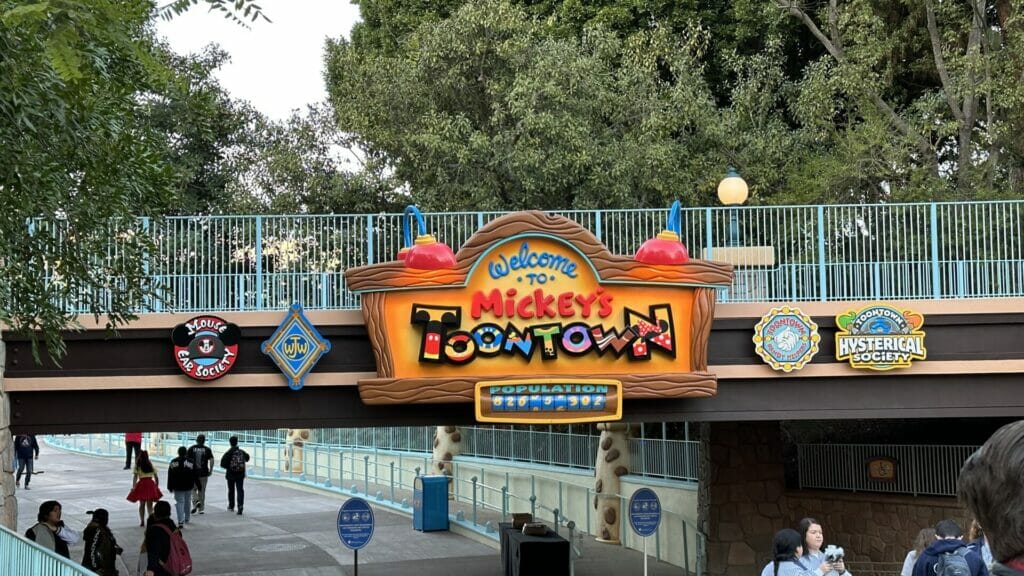 How Disney Reimagined Mickey's Toontown at Disneyland
The reimagined Mickey's Toontown at Disneyland opened back in March after being closed for a year. Guests of all ages are enjoying the new area! What you might not know is that Disney Imagineers got input from cast members with disabilities to thoughtfully reimagine the land with new interactive spaces and play areas designed to allow guests to see, hear and interact with one another in various ways.
"We wanted to make sure we were designing for differing abilities, and creating as many opportunities as possible to play," said Elliot Rosenbaum, producer at Walt Disney Imagineering (WDI). Throughout the project, the WDI team talked with Disneyland Resort cast members in ENABLED, a Disney Business Employee Resource Group that promotes respect, equality and appreciation of people with disabilities.
Related – Reimagined Mickey's Toontown Reopens in Disneyland!
Disneyland Resort Accessibility Manager Erin Quintanilla, a leader in ENABLED, helped Disney Imagineers create a space for everyone to play. Cast from ENABLED were brought in early to provide their perspective on the reimagined land, down to the tiniest details.
"In Goofy's House, you will see that one of the junior woodchucks is using a wheelchair," Erin said. "Seeing that representation in the 'toon world' was so important."
Erin also notes efforts to make the land a place that represents cast members with disabilities as well, including podiums accessible for cast who use wheelchairs. "Allowing people who identify with a disability to be part of that conversation … was important the whole way through."
Beeta Laskowski, an operations training manager, said cast took part in "training around disability awareness, [including] using the knowledge to help provide individualized recommendations for guests." The training dovetailed the story of Mickey's Toontown with disability awareness, encouraging cast to interact with guests in the way each individually may prefer to play and engage with the story.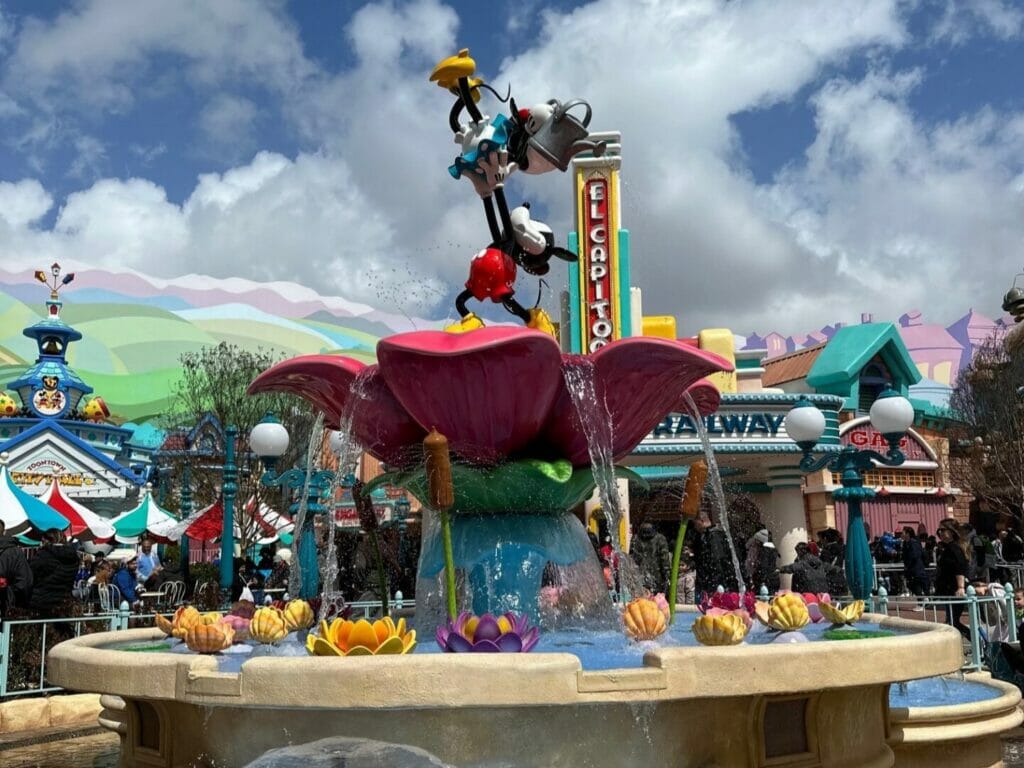 The spirit of the land is that there are experiences for everyone. Some of the changes included:
A virtually curb-less land, to help young guests still learning to walk and those using wheelchairs or mobility devices to play, experience and get around the land with ease.
A reimagined Goofy's House and the all-new Goofy's How-To-Play Yard, with interactive elements that allow kids to explore in an approachable sensory experience.
A reimagined version of Donald's Boat in Donald's Duck Pond, which guests can engage with the interactive portholes on the boat.
A wheelchair-accessible food and beverage podium, so cast in wheelchairs are better able to assist guests with their orders at Café Daisy.
Newly designed reversible costumes that mix and match, with textured fabric to help cast with differing levels of visual ability select their costume with ease while showcasing their individual personalities.
Incorporating Braille into the tree roots at CenTOONial Park, so as children explore they will come across the words "dream" and "play."
Open green areas with shade from trees to allow children to play in the grass or decompress and unwind on the lawn.
In contrast to the loud noises, bright colors and active stimuli at Goofy's House and Goofy's How-To-Play Yard, Donald's Boat allows guests to interact with varying water elements as much as they feel comfortable. "Water is one of those unique things that stimulates you and decompresses you at the same time," explained Ryan Wineinger-Schattl, senior creative director at WDI. "Reinvigorating Mickey's Toontown gave us a chance to dream big on behalf of our youngest guests. The most important thing we could give children and families is an inspiring place to play."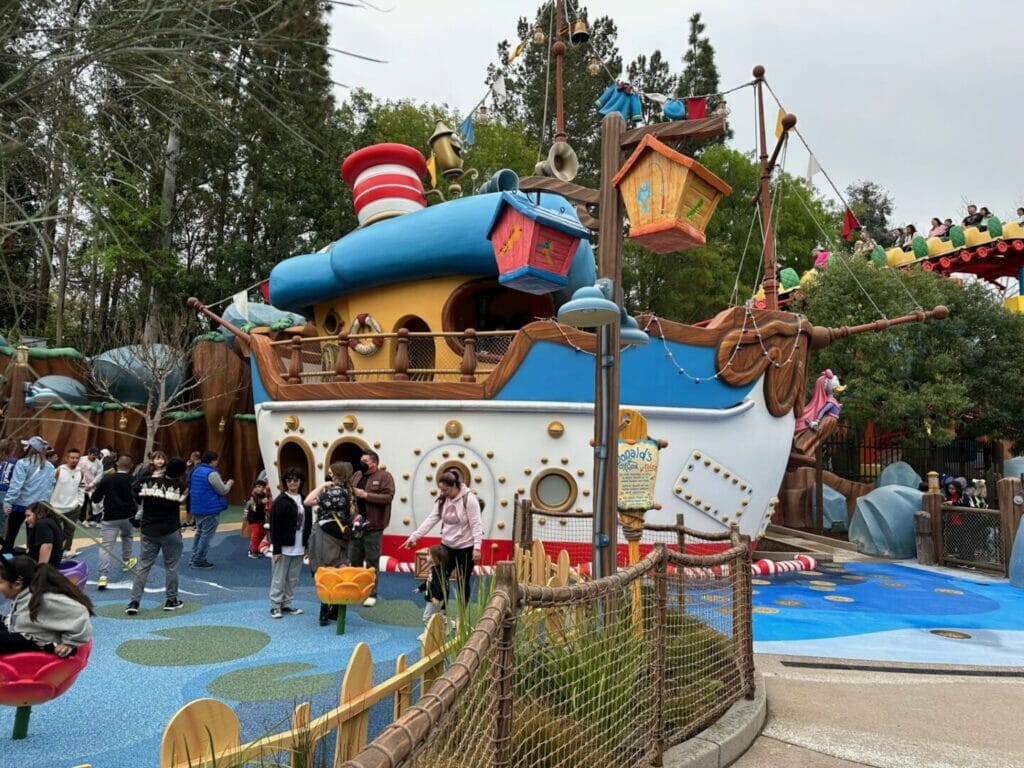 Everyone involved in the project said they have been thrilled to see how guests are enjoying the land, just as they had hoped.
"I am so excited for guests to feel the new atmosphere of the land as a whole," Elliott shared. "There's a new attraction, all-new interactive activations and play opportunities, new landscape and circulation layout, new colors, graphics, in-world storylines and more. It's going to be so fun to see returning guests experience [the land] in a new light, or first-time guests explore and make some new memories with their families."
"This neighborhood feels both stimulating and decompressing, both buoyant and lush, and most of all, it is a place for our youngest guests to roam free and explore as new pals," said Ryan. "The one thing you can't know until you've experienced it, though, is the town's reinvigorated spirit."
Have you experienced the reimagined Mickey's Toontown at Disneyland?
If you'd like to go play in Mickey's Toontown, contact me for a free vacation quote! I am a travel agent with Destinations to Travel, my services are complimentary, and I'd love to help you plan a magical vacation!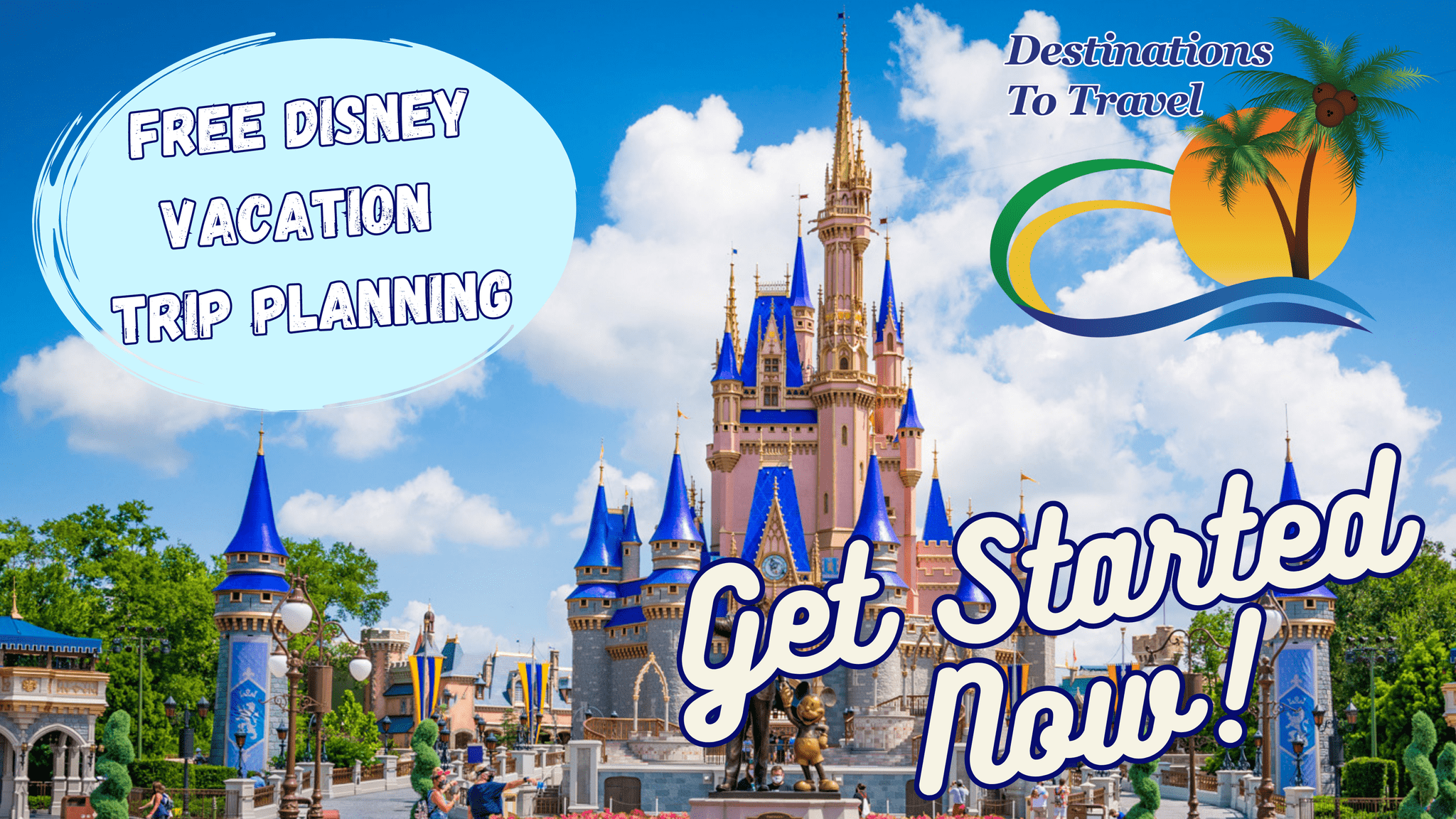 Let our friends at Destinations to Travel help you book your next Disney Vacation. They are the preferred Travel Agency of Chip and Company and Disney Addicts, and who we use ourselves.
Get started Now for your FREE No Obligation Quote.
Book With our friends at Destinations to Travel