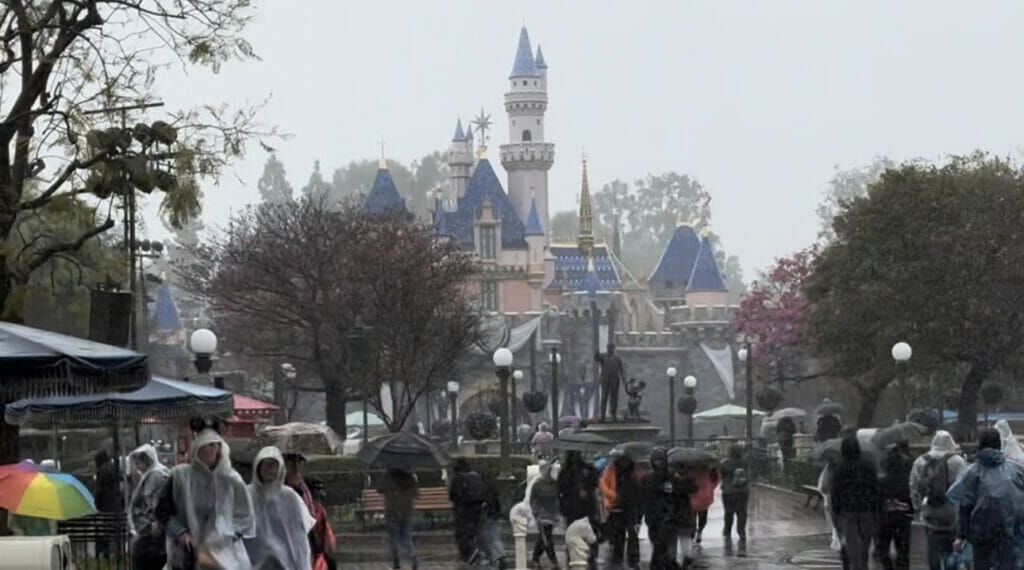 How to Enjoy a Rainy Day at Disneyland
This might come as a surprise to some, but the weather is not always perfect at Disneyland. We recently experienced a rainy day at Disneyland and we came up with some tips for you to enjoy those days. Rain doesn't have to ruin your vacation!
Related – Reimagined Mickey's Toontown Reopens in Disneyland!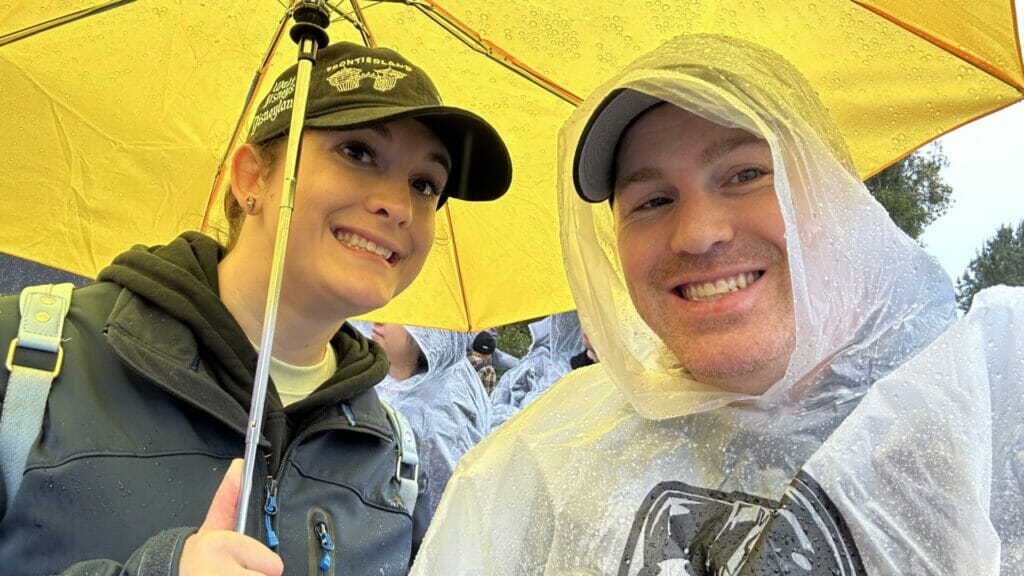 There are times where the rain can make you miserable, but check the weather beforehand and plan accordingly so you can still enjoy the parks in spite of the rain!
What to Pack
My number one item to have for a rainy day is rain boots or water proof shoes. There's nothing worse than walking around in soggy socks and shoes! Also pack a rain jacket and/or poncho. Disneyland sells ponchos at most of their shops but save your money and get some cheaper at Walmart. It also helps to have a small, easy to carry, umbrella. Whatever you can take with you to help keep you dry will help you enjoy your time in the park more.
Rides & Attractions
There are only a handful of rides that close when it rains! Most people don't want to deal with the rain so they will leave the parks which means lower wait times for rides. Take advantage of the lower waits! You can even enjoy some of the outside rides so long as the rain isn't too heavy. Learn from my mistake though and don't ride the Incredicoaster of the rain is really coming down! There are plenty of inside rides and attractions to enjoy as well.
Try Things You've Never Done
Take this time to try things you haven't done before. Surprisingly, my husband and I had never been to Oga's Cantina in Star Wars: Galaxy's Edge. We joined the Walk-Up Wait List and got to enjoy drinks and a snack while staying dry. Over at Disney California Adventure we took an animation class and learned to draw Miguel from Coco at Animation Academy. Every 30 minutes a Disney artist teaches how to draw a different character.
Shows & Characters
There are multiple shows you can enjoy out of the rain at Disneyland. Mickey's Philharmagic at Disney California Adventure is a fun 3-D show and at Disneyland you can experience Tale of the Lion King.
You can also see characters even when it's raining! Woody and Jessie were out in Disney California Adventure while still staying dry. At Disneyland you can meet some princesses at Royal Hall or Mickey Mouse at his house in Toontown.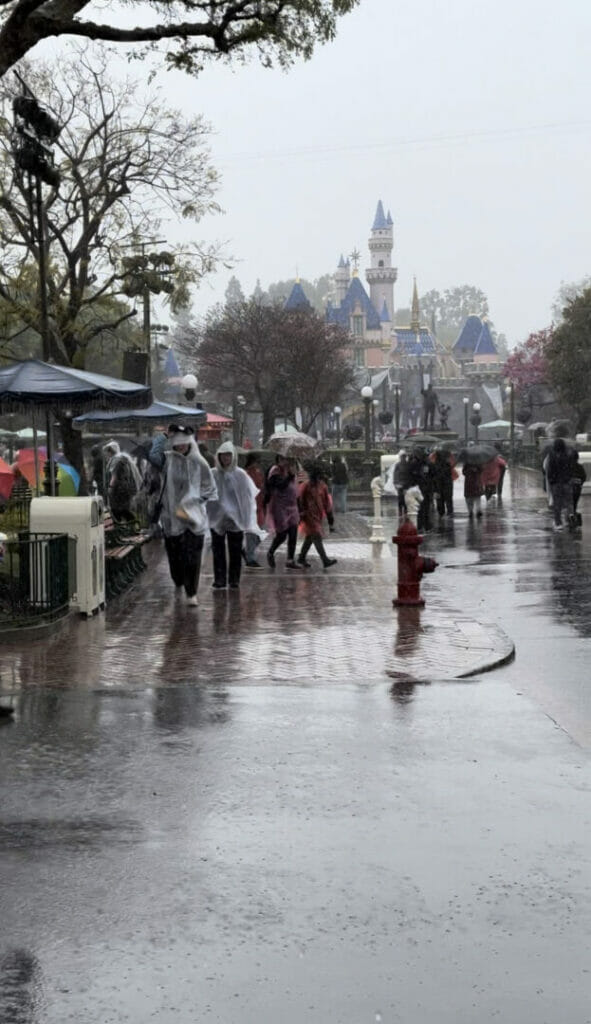 Let it Go
My best tip for enjoying Disneyland in the rain is to just let it go! Choose to make the best of your situation and find ways to make the day fun. Disneyland is the Happiest Place on Earth even when it's raining!
Have you ever experienced a rainy day at Disneyland?
Ready to book your next Disneyland vacation? Contact me today to start planning! I am a travel agent with Destinations to Travel, my services are free, and I'd love to help you plan a magical vacation!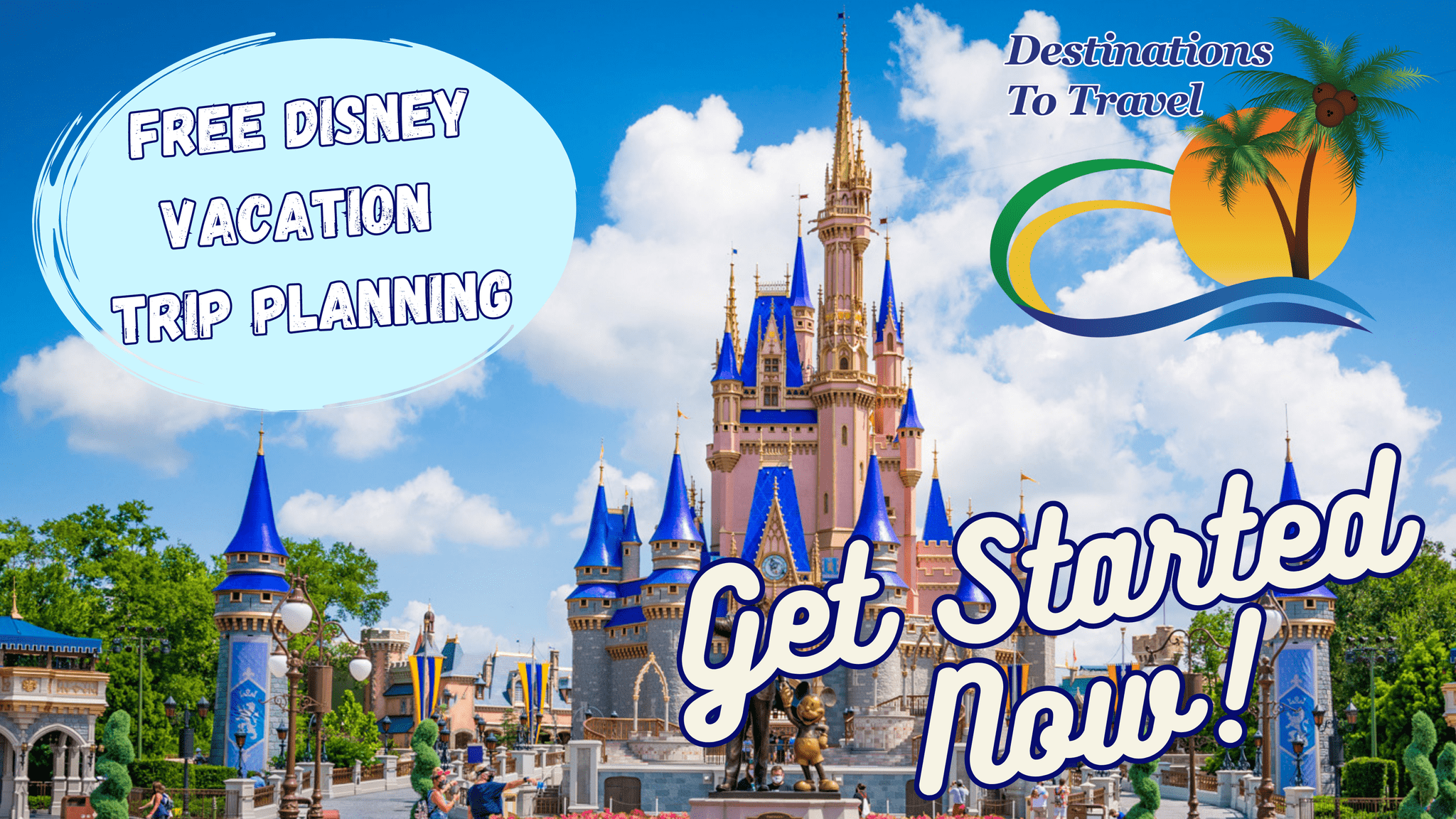 Let our friends at Destinations to Travel help you book your next Disney Vacation. They are the preferred Travel Agency of Chip and Company and Disney Addicts, and who we use ourselves.
Get started Now for your FREE No Obligation Quote.
Book With our friends at Destinations to Travel