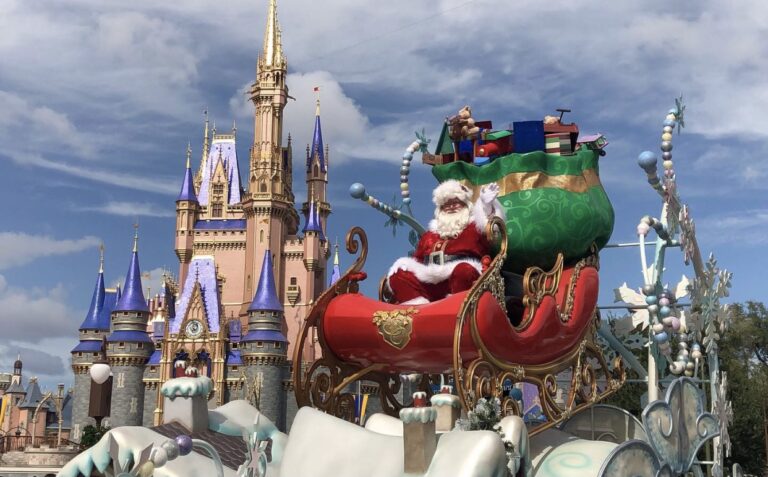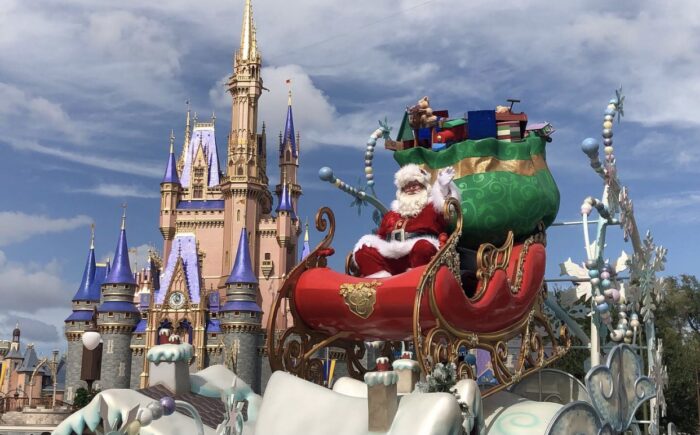 Tomorrow is the big day! Santa will soon be on his way!
Here comes Santa Claus, here comes Santa Claus, right down Santa Claus Lane
Vixen and Blitzen and all his reindeers pulling on the reins
Bells are ringing, children singing, all is merry and bright
So hang your stockings and say your prayers, 'cause Santa Claus comes tonight…
If you go to Disney World, then you can also learn about many of the various traditions involving Santa Claus at Epcot.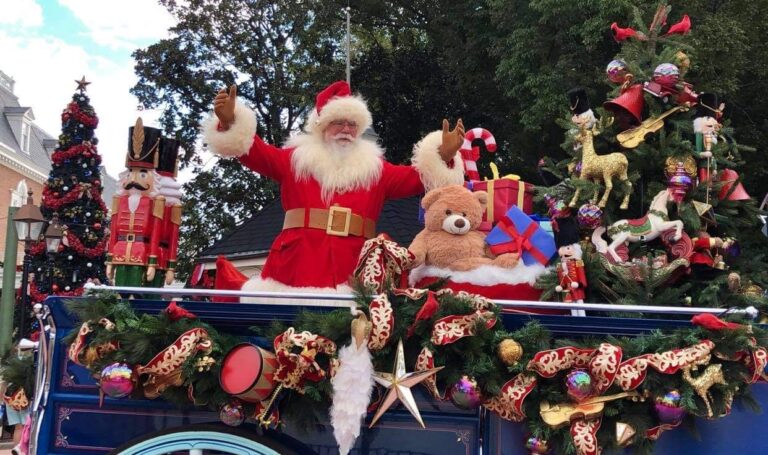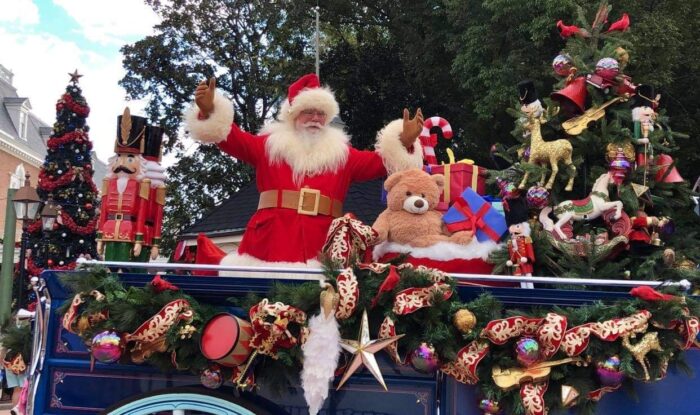 Epcot's International Festival of Holidays
Epcot's International Festival of the Holidays offers a variety of entertainment and experiences. There's so much to see when you explore World Showcase! Seasonal menu offerings, new merchandise, and the Candlelight Processional are certainly festival highlights. But an underrated gem are the Holiday Storytellers! You can learn and experience new traditions when you stop to watch them in World Showcase. Here are just a few of the Holiday Storytellers we enjoyed seeing in recent years!
United Kingdom Pavilion – Father Christmas
When you see Father Christmas, it's easy to mistake him as Santa Claus, but that isn't so!  Santa Clause is the jolly gift-giver who delights children and flies around the world with his reindeer each Christmas Eve. Father Christmas is a figure from the Victorian era in the United Kingdom. He represents the holiday spirit of being merry and gathering for feasts. Father Christmas entertains audiences by sharing stories on the origin of Christmas traditions. Did you know that the tradition of exchanging Christmas cards and singing Christmas carols originated in the United Kingdom? We are accustomed to such holiday practices and enjoy them each year. It's an engaging experience to learn the cultural origin and history of these traditions through his storytelling.
France Pavillion – Père Noël
The stories told by Père Noël are delightful for children of all ages. He explains the origin of how gifts were first exchanged after Christmas Eve Mass. Père Noël doesn't wait for children to fall asleep like Santa does. He comes in person after Christmas Eve Mass to give gifts to children in person. Instead of stockings, he would place gifts in shoes. It's amusing to hear the tradition of Christmas stockings began with shoes! Lastly, Père Noël tells us what wonderful items are to be found at a Christmas Feast in France. He teaches everyone how to say Joyeux Noël and wishes a wonderful holiday season to all.
Norway Pavilion – Storyteller Sigred and the Mischievous Christmas Gnome, Julenissen!
Sigred and Julenissen put on a great comedic show with their stories. Julenissen is a mischievous gnome from Danish tradition. He likes to play games and have his fun, but he is a sweet Christmas gnome! He enjoys leaving little treats in each household as we await Christmas Day. In fact, Julenissen is partly what inspired the tradition of "Elf On A Shelf" because he knows when someone has been good and deserves a treat. A fun tidbit about him is that his favorite holiday dish is rice pudding. You can enjoy rice pudding yourself this season or consider leaving him some this Christmas Eve.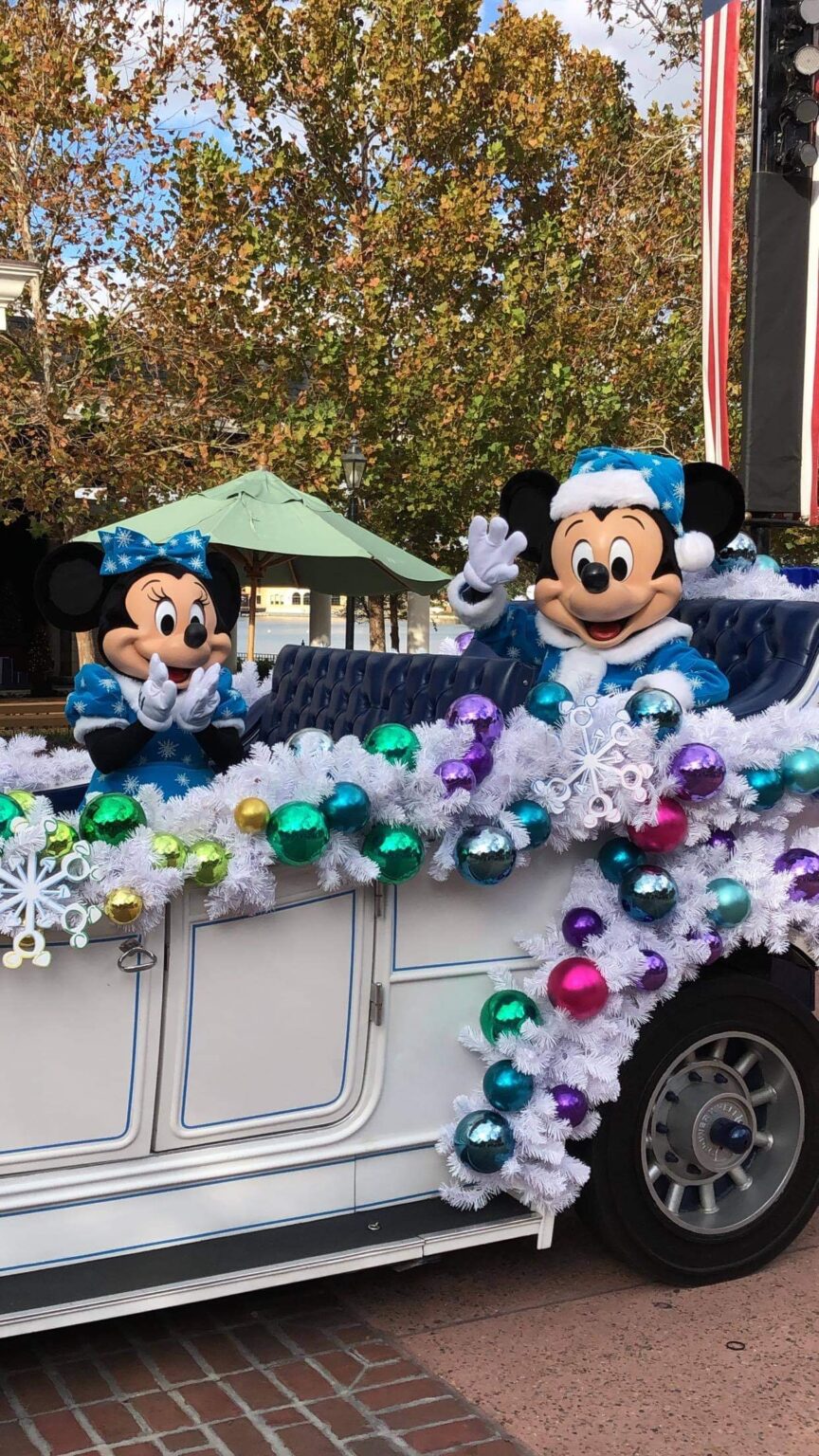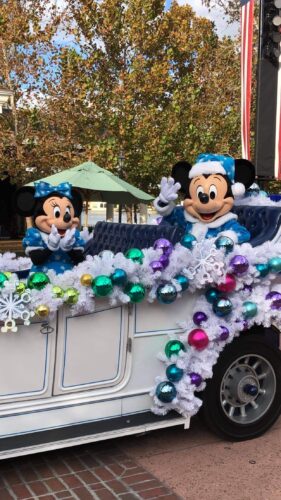 Of course, you can always enjoy seeing Mickey and his friends celebrating the season!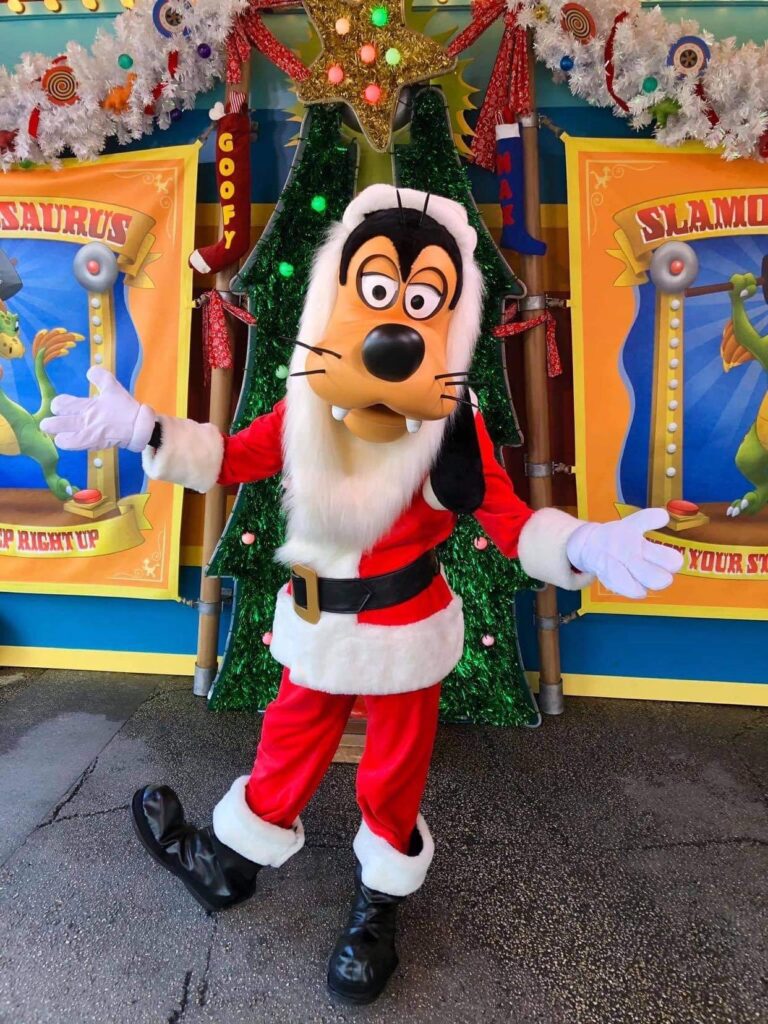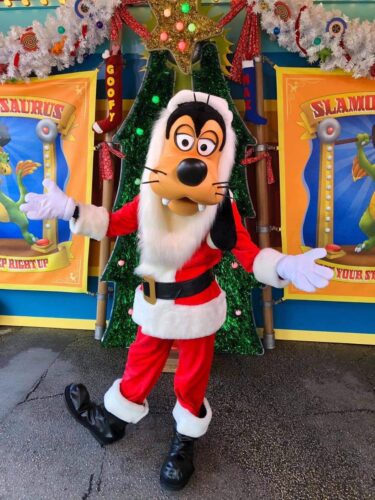 We wish a Merry Christmas to you and your family!
---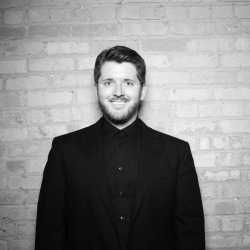 Latest posts by Kevin Koszola
(see all)