This is a common question us Disney Addicts hear, and it's a hard one because there are SO many ways to answer it. Walt Disney World offers over 25 on site Resort Hotels, plus there are about a million nearby in Orlando that are walking distance from Disney (or a short car/shuttle ride away). But there are some definite perks to both options, so read on for how to answer that tricky question: "Should I stay onsite at a Disney Resort, or offsite at a nearby Hotel?"
Perks To Staying On-Site:
-Transportation: Disney makes it really easy to get around from their Resorts to the Parks – with a fleet of buses, boats, and monorails at your disposal, you won't have to rent a car at all! Plus, Disney's Magical Express is available exclusively to those staying at Disney owned Hotels – and it transports you and your luggage to and from the Orlando Airport (at no cost to you!)
-Extra Magic Hours: Resort guests are able to take advantage of a rotating schedule of extra Park time – as each day one Theme Park stays open late, and one opens an hour early – which means more ride time and more Park fun for all!
-Disney Service: The service that Disney provides to all their guests is top notch, and if you stay on site you will get to experience this 24/7 for your entire trip. The Cast Members really are there to help, and always greet you with a smile
-ADR Advantage: Choosing where you want to eat and making your Advance Dining Reservations (or ADR's) can be a tricky task – but if you stay on site, you are able to book ADR's 180 days in advance PLUS 10 days (vs having to wait and book 180 days out from each individual day if you're staying off site). Being able to get them all done at once is a huge benefit for sure
-Fastpass all at once (and earlier!): Same idea for Fastpass booking as ADR's, you can do them in advance for the whole length of your stay (vs one day at a time if staying off site), and another HUGE benefit here is you can do them all 60 days in advance (off site guests can only do it 30 days ahead of their arrival)
-Easy To Take A Break: Those with small children who still nap will especially appreciate this (or those with adults who like naps, like me!) – staying on site makes it very easy to keep the little ones on their nap schedule – after lunch you can easily head back to your Disney Resort for some downtime, pool time, or nap time, and then head right back for dinner and evening fun
Perks To Staying Off-Site:
-Price – This is by far the biggest perk to staying off site – the fact that there are a TON of REALLY nice Resort Hotels that offer many of the same (or more) amenities as Disney Resorts, but for a fraction of the prices (seriously, like half or less the cost of even a Value WDW Resort). Many are walking distance from Disney, and many others offer shuttles to the Disney Parks, and you of course have the option of renting a car, too. Disney Resorts are great – but if you're willing to go off-site, you will save a TON of money, and not lose anything at all in terms of luxury or hotel offerings/services. Plus, if you're traveling with a bigger party or children, maybe places offer suites, villas, townhouses, etc – all at reasonable prices as well
-Meal Prep Made Easy – many off site hotels or places you can rent via sites like homeaway.com have kitchenettes or full kitchens, meaning you can easily save a ton of money by preparing some meals in your room. This also makes preparing allergen free meals easy, for those who have food allergies or intolerances. There are many grocery stores nearby Disney, and you can also get groceries delivered through services like GardenGrocer.com
-The World Outside of Disney – Believe it or not – there is a TON to do outside of Walt Disney World (hard to believe maybe, but it's true!). Orlando offers tons of shopping, dining, night life, plus tons of other theme parks and local attractions, too. Staying off site makes it a lot easier to get to these places, and who knows, you might even enjoy them more than a day at the Parks!
-More Space – More hotels means more options – larger rooms, suites, the ability to rent a condo or whole house all at reasonable prices – meaning your family won't be on top of each other in a tiny hotel room for the whole vacation
-Relaxation – The default at Disney is to GO GO GO – always on the move, and always worried you might miss something. There's a lot to see and do, but if you stay off site, the worry of seeing it all just doesn't seem to exist as much. You can take time to relax away from the hustle and bustle of Disney-ness, and just enjoy your time and family. After all, isn't that the point of vacation anyway??
My family has always stayed on site – we have found it to be the most convenient and allowed us to spend the most time enjoying all that Walt Disney World has to offer. That being said, now that I have children of my own, I can fully see the benefits to staying off site – and I think that is what we are going to try next time we head to Orlando – we want to experience all that the area has to offer, as I think my son would really love Universal, seeing Alligators, and enjoying the beach, too!
Hopefully these "Perks" will help your family answer the age old question "Should I stay On or Off Site?"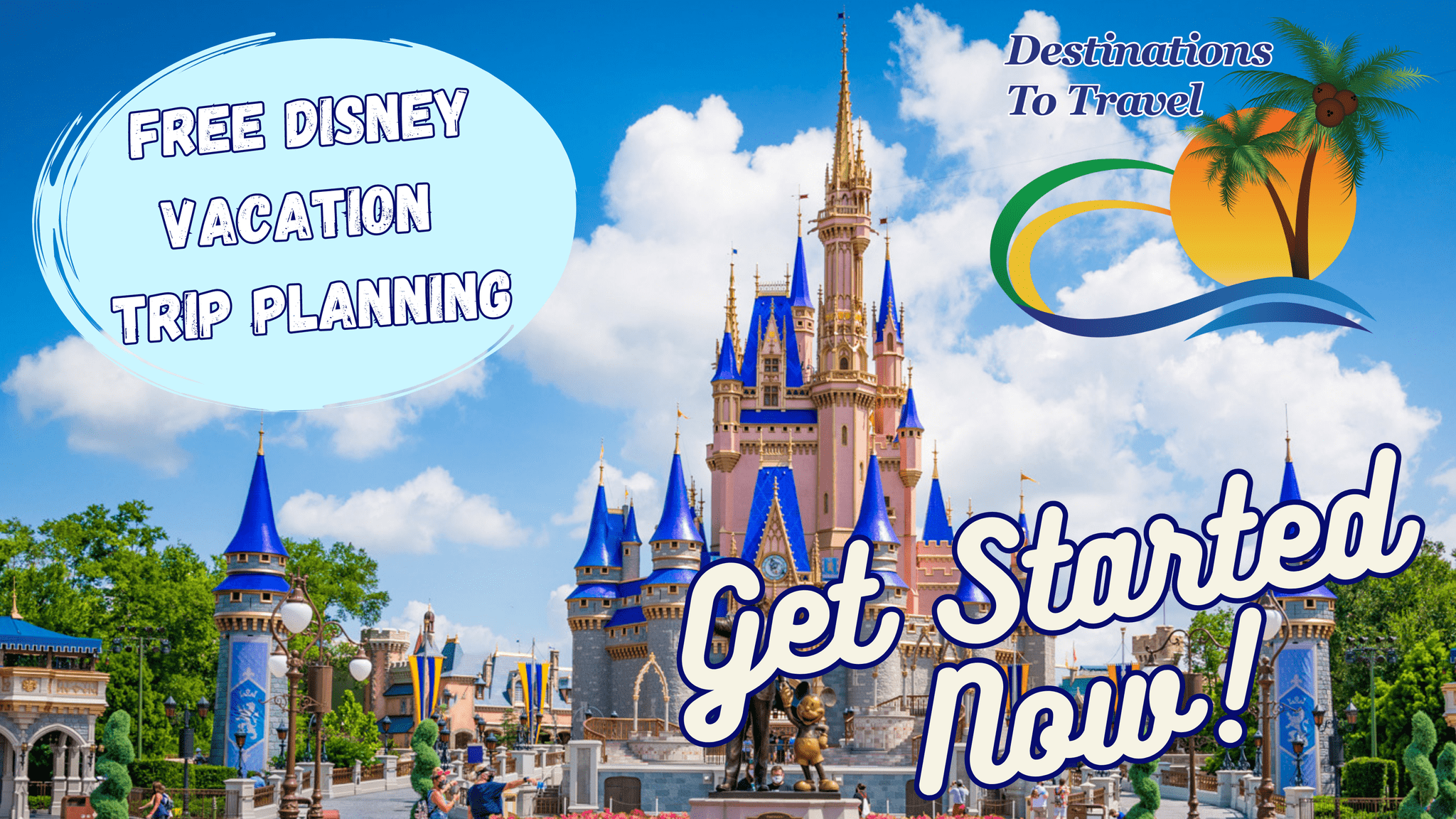 Let our friends at Destinations to Travel help you book your next Disney Vacation. They are the preferred Travel Agency of Chip and Company and Disney Addicts, and who we use ourselves.
Get started Now for your FREE No Obligation Quote.
Book With our friends at Destinations to Travel