Though many of us are rigid Disney planners, getting up at the crack of dawn 180 days before our vacation to get those coveted Advanced Dining Reservations, there are also those that for a myriad of different reasons find themselves "winging it".  Perhaps you've been lucky enough to squeeze in a last-minute visit. Maybe the time just got away from you and before you know it you're on vacation.  Or maybe your family just likes to be more spontaneous.  Whatever the reason with over 300 restaurants scattered around Walt Disney World Resort, Disney definitely has you covered.  So whether you're looking for a last-minute character meal or a great place to grab some grub, here are a few suggestions on places to try for a last-minute reservation.
1. Tony's Town Square Restaurant – Magic Kingdom. With all the delightful places to grab some grub at Magic Kingdom, its easy to overlook Tony's Town Square Restaurant. It's actually a great place to pencil in a last- minute meal. Taking its theme from Lady and the Tramp, visitors can expect to find a nice mix of classic Italian dishes like Spaghetti and Meatballs (of course), seafood pasta and even a Strip Steak. Dessert lovers won't want to miss the cannoli (as good as you'd get in Little Italy) or the tiramisu.  Lady and the Tramp fans will love the giant central fountain paying tribute to the two pups. The windows overlooking the gardens in front of Cinderella's Castle also make it a lovely dining spot for parade and fireworks.  Prices will usually set you back $15 – $34.99 per person.
2. 50's Prime Time Cafe- Hollywood Studios. Hollywood Studios boasts some absolutely fantastic eateries and 50's Prime Time Cafe certainly ranks right up there.  Travel back in time to the 1950's where you'll find yourself at mom's kitschy kitchen where she serves up home-cooked classics like pot roast, lasagna, meatloaf and in a nod to the diners of the time, there is even a Blue Plate Special.  But what steals the show is the ambiance with televisions replaying sitcoms from the era a well as Cast Members who aren't afraid to give you a talking to if they find your elbows on the table.  With last-minute bookings usually available this is a great spot to make a pit stop during those hot Summer days. Prices usually range between $15- $34.99 per adult or 1 Table Service Credit.
3. Cape May Cafe – Disney's Beach Club Resort.  If you weren't quick enough on the draw to score a dining reservation at Chef Mickey's but still want to dine with characters, this provides a fantastic alternative. Join Minnie and the gang in all their oceanside finery for Minnie's Beach Breakfast.  Families will get a chance to take photos with and get autographs from some of their favorite Disney friends while enjoying a delicious breakfast complete with all the trimmings; scrambled eggs, bacon, potatoes, and even oatmeal.  For dinner there's also a wonderful Seafood and More Dinner buffet which is a seafood-lovers dream.  At this special supper you'll find a moutwatering array of clams, mussels, crab legs, shrimp as well as ribs chicken and more! And for those thinking this location is out-of-the-way think again! Disney's Beach Club Resort is a 2-minute boat ride from Epcot or a 5 to 10-minute walk.  There are also boats available to take you to Hollywood Studios making it incredibly convenient to get to your destination for the day or top pop on over to Cape May once you're done at the parks. Visitors can expect to pay between $35- 59.00 to dine at Cape May or 1 Table Service Credit.
4. Artist Point – Disney's Wilderness Lodge Resort.  Looking for a romantic meal for two? Or maybe your last-minute tastes are more of the gourmet variety.  Then set your sights on Artist Point.  Just a boat ride away from the Magic Kingdom its a nice dining spot for those wanting to get away from it all.  Not only will visitors be overcome by the absolute majesty of Wilderness Lodge's incredible wooden lobby but you'll also get to feast on delectable Pacific-Northwest Cuisine like Cedar Planked Chinook Salmon or Petit Aged Buffalo Strip Loin.  Wine connoisseurs will also find much to like in a wine list offering up amazing selections from the Pacific Coast.  As a Signature Dining restaurant prices are more expensive (in the $50+ ballpark per person or 2 dining credits) but as a last minute selection, you can't go wrong.
5. 1900 Park Fare – Disney's Grand Floridian Resort and Spa. This is another fantastic contender if you are looking for a spur-of-the-moment character meal.  If you can nab an early morning reservation then you'll get to enjoy a Supercalifragilistic Breakfast where you can feast on a buffet filled with your favorite breakfast fare while getting acquainted with some of your favorite Disney friends including Alice, the Mad Hatter, Winnie the Pooh and of course Mary Poppins.  Slightly more difficult to get but still do-able, the evening meal at 1900 Park Fare is hosted by Cinderella and Prince Charming.  The buffet is classic cuisine with a carvery that boasts nice cuts of pork and beef.  However what really makes this meal an event you won't soon forget are the amazing character interactions with Lady Tremaine, Anastasia and Drizella. Have your cameras and autograph books at the ready.  Both of these meals run 1 Table Service Dining Credit and range in price from $39.00 – $59.00 depending on the meal.
6. Biergarten – Epcot. Located at Epcot's World Showcase this restaurant is a rip-roaring, German-inspired good time.  Where else can you nibble on a good bratwurst before dancing the polka? The ambiance is fantastic as the restaurant is set up to resemble an outdoor Oktoberfest celebration.  The fact that its buffet dining also means that the food is plentiful and for those that like a drink, so is the beer. Don't leave before sampling the amazing Apple Strudel.  Considered a Table Service Meal, guests should be looking to pay anywhere from $15- $59.00 per meal or 1 Table Service Credit.
7. Jungle Navigation Co. Ltd Skipper Canteen – Magic Kingdom.  The newest restaurant at the Magic Kingdom, Skipper Canteen is a fun-spirited tribute to the classic Disney attraction, The Jungle Cruise.  Though the restaurant may be underrated the food is anything but bland.  How could it be with dishes like "Hardy Har Char" Siu Pork and the Baa Baa Berber Lamb Chops.  Skipper Canteen's prime Adventureland location also makes it a fantastic spot to take a break before heading back out into the throng.  A meal here will set visitors back about $15 – $34 per person.
8. Kona Cafe – Disney's Polynesian Village Resort.  I am firm believer that everyone should be as absolutely enamored with the Polynesian Resort as I am.  It is just a short stop on the monorail and the tropical surroundings truly make you feel like you are on holiday.  And with recent renovations, it is an absolute feast for the eyes.  So take some time away from the hustle and bustle of the parks and make a last-minute reservation at the Kona Cafe. Located in the Great Ceremonial House, the Cafe is a bit of a hidden gem of a restaurant.  Have a breakfast before the parks open and sample the Tonga Toast- a fan favorite or the out-of-this-world Macadamia-Pineapple Pancakes.  Lunch and dinner options are just as amazing with teriyaki steaks, lamb chops or fresh selections from their very own Sushi Kitchen.  Then it's just a boat-ride or monorail over to the Magic Kingdom.  For those dining late at night why not take in the fireworks from the Polynesian's private beach?  Dining here will set you back anywhere from $15 – $34.99 depending on the meal or 1 Table Service Credit.
9. Rainforest Cafe –  Animal Kingdom.  If you're looking for a fun place to dine with the kids but Tusker House is already booked, Rainforest Cafe makes a nice alternative.  Located near the entrance to the Animal Kingdom, this restaurant is a breeze to get to and even has its own entrance into the park.  Kids love the animatronic rainforest animals as well as the thunderstorms that erupt every 20 minutes.  Parents love the prices as its slightly more affordable than some of the in-park offerings.  There's also something to please most palates with a menu that offers tropical twists on American classics.  Guest can expect to find everything from nachos, salads, seafood and an extensive burger list.  Prices are $15- $34.99 per adult or 1 Table Service Credit.
10. The Garden Grill – Epcot.  Again this is a fantastic option for those looking to squeeze in a last-minute character meal.  This restaurant can be found in The Land pavilion, where you will also find headlining attraction Soarin'.  It is a rotating restaurant which kids find really amusing and families will have a chance to meet Chip and Dale and a host of other much-loved Disney classic characters.  And for parent's there's much to love about the cuisine featuring ingredients as locally sourced as you can get from the greenhouses featured in the Living With the Land attraction.  The Garden Grill has never been as in demand as the other Epcot character dining location Akershus but it is a delightfully fun and tasty character meal and one that I include in my plans each time I'm at the parks.
In addition to the last-minute lineup listed above, guests will also find numerous spur-of-the-moment offerings over at the newly expanded Disney Springs.  Visitors who are making a stop at Disney's shopping district are encouraged to consult My Disney Experience for a full list of available options.
Please remember even if you're late to the game, you can save valuable wait time by making Advanced Dining Reservations even if it's only a day or two in advance.  This can be done either through the My Disney Experience App or by calling 407-WDW-DINE.
Click here for your FREE no obligation quote!
Find articles like this helpful? Then why not consider booking your next Disney holiday with an Authorized Disney Vacation Planner? As an agent with MickeyTravels, I can help you plot out your perfect holiday, work with you to come up with unique ways to make your holiday truly your own, and make sure that you are always getting the best deals and discounts (even after you've booked.)  Best of all my services are absolutely FREE.  Get in touch at 1.800.801.4025 via email at mroden@mickeytravels.com or follow along on Facebook. 
Image copyright Disney.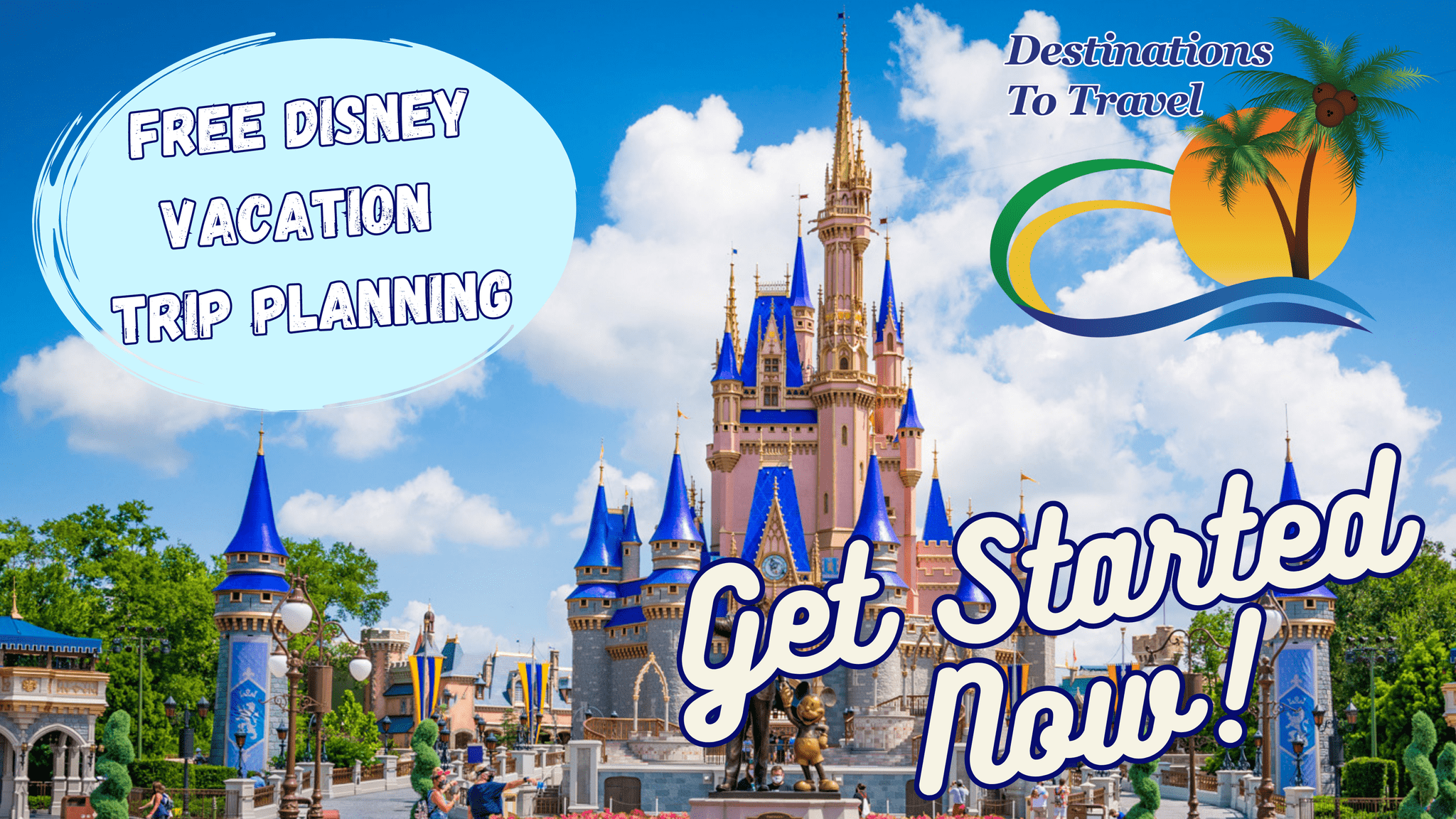 Let our friends at Destinations to Travel help you book your next Disney Vacation. They are the preferred Travel Agency of Chip and Company and Disney Addicts, and who we use ourselves.
Get started Now for your FREE No Obligation Quote.
Book With our friends at Destinations to Travel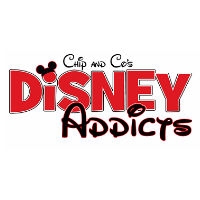 Latest posts by Disney Addicts Past Writers and Friends
(see all)