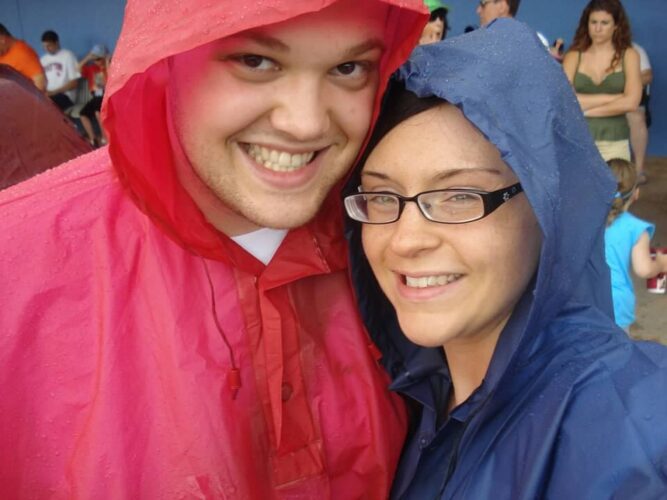 There are a LOT of things that go into a Disney World vacation – research, planning, lists, packing, and more packing. Then. Repacking because you can't remember if you packed the sunscreen…if you're sensing a theme here, that's because there are so very many things to pack for Disney. And if you're living that #DisneyMomLife like I am, then you're likely in charge of most of (if not all of!) the packing for the entire family. A huge task, but not impossible. Above all else – I highly recommend you remember to bring along these Top 5 Must Pack Items For Disney:
1. Ziploc Baggies: I know it may seem weird to bring a bunch of empty baggies with you on vacation, but it comes in so useful for so many things. Wet clothes, dirty clothes, half eaten snacks, keeping your wallet/phone/camera dry – the list goes on. Point is – bring a bunch of them in assorted sizes and you will see just how much of a lifesaver they can be
2. Ponchos: The thing about Florida is – it rains there. A LOT. When it's a hot humid day you can almost always expect an afternoon shower or two – they usually pass quickly to make way for more sun, but when they hit – you will want to be prepared with your own ponchos. You can buy cheaper disposable ones from the dollar store, or you can invest in some nicer ones from Walmart, Target or any sports or camping store. We paid about $9 each for ours from target – and they have lasted for many Disney trips and kept us plenty dry during the many Orlando showers we have seen
*Pro Tip: a cheap poncho can also double as a stroller cover in a pinch!
3. Water Bottles: One thing that you will want to be sure you do while touring the Disney Parks is to STAY HYDRATED! I recommend you bring along your own reusable water bottles to help with this endeavor – and ones that can clip/attach to a carabiner or directly to our backpack have been the most useful to us – we like This One, as it not only clips on, but it is very sturdy (as it had withstood many toddler and adult drops to the ground with no issues)
*Pro Tip – some of the Disney water can have a bit of a weird taste – especially the water that comes from the Park drinking fountains – so to combat that you might want to consider investing in a filtering water bottle like this one
4. First Aid (and more): Most people remember to bring along their prescription medications when going away, but not everyone thinks beyond that when it comes to first aid. I personally like to bring along a baggie filled with band aids in assorted sizes, neosporin packets, alcohol wipes, and a bunch of over the counter medications too – Tylenol, ibuprofen, excedrin, tums, as well as a thermometer and children's Tylenol are all items that I never travel without
5. Food: You might have thought to pack snacks for the car or plane ride, but I suggest you take that even further with some hearty snacks you can bring along to the Parks – like trail mix, nuts, granola bars, and other items that won't melt or crumble in your bag. Additionally, I recommend bringing some breakfast foods along too – oatmeal packets, belvita breakfast biscuits and nutri grain bars are ones we have found to travel well and that are easy to eat quickly on our way to the parks. Bonus – it saves us money too by not having to buy breakfast!
Maybe these must bring items were pretty obvious to you and you already had them on your packing list – and if so – good for you! But for the rest of you, hopefully you can benefit from some (or all!) of these items, and that you can use them to make your Disney World trip easier for everyone!
---