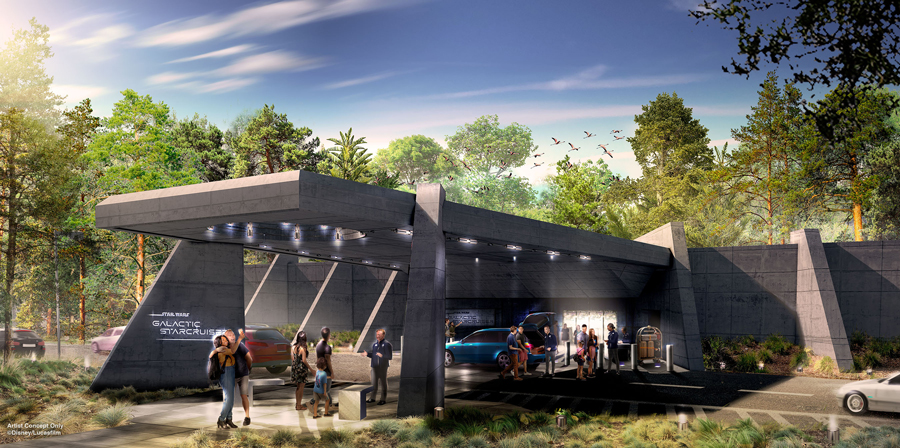 Top 5 Tips for a Voyage aboard the Star Wars: Galactic Starcruiser
The Star Wars: Galactic Starcruiser is one of the most immersive Star Wars experiences at Walt Disney World Resort. If you are a Star Wars fan and want to embark on a 2-night voyage on the Starcruiser, here are our top 5 tips!
Related – Star Wars: Galactic Starcruiser Offers A Truly Immersive Dining Experience!
Before you Depart…
Clothing or accessories that set you apart can help crew members easily identify you, making your experience much more personal.
There are so many options when it comes to packing for the Halcyon starcruiser, but planDisney panelist Michelle has some excellent tips to get you started. "When packing, I'd recommend bringing a few clothing items or accessories to set you apart! This will allow you to stand out and help crew members easily identify you, making your experience much more personal. Also, don't forget your layers! Layers will help to keep you comfortable whether you're dining in the Crown of Corellia Dining Room or embarking on your excursion to Batuu. You want to make sure nothing's stopping you from helping the Resistance!"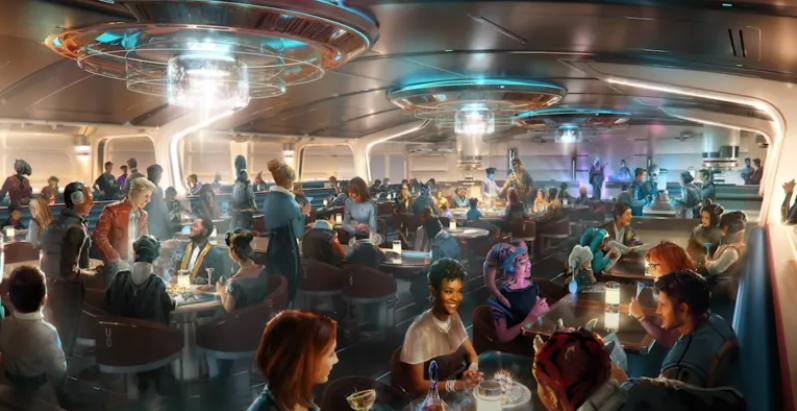 2. In the Atrium…
Introduce yourself to a crew member. You don't have to wait for the story to come to you and you never know what might unfold!
planDisney panelists Michelle and Crystal want guests to know there is a great deal of action that takes place in the Atrium, and it is a location on this adventure not to be missed! "When you are gathering in the Atrium for the Halcyon starcruiser Muster or any other opportunities, my favorite spot was towards the middle of the atrium. This allowed me to get the optimal view of any activities that may occur during your gathering!" shared Crystal. Michelle suggests, "If you want to make the most out of your own Star Wars story, make sure to spend some of your extra free time in the Atrium. You'll meet interesting characters, have intriguing conversations, and you may even be asked to join a secret mission!"
Related – More Details About Star Wars: Galactic Starcruiser Revealed
Watch Your Datapads…
Be sure to check communications on your datapad for your next set of instructions. Everything you do impacts your story!
"Your datapad is an extremely important part of your voyage on the Halcyon starcruiser," says Crystal. "You will access your datapad using the Play Disney Parks mobile app and it will include all of your scheduled activities, messages from the crew and other special guests onboard, missions you need to complete, and other tools that will aid you in your experience. Since it's such an integral part of your trip, I recommend you bring external chargers for your datapad or see someone from passenger services as they will loan guests a device, so you don't have to worry about it running low during your vacation!"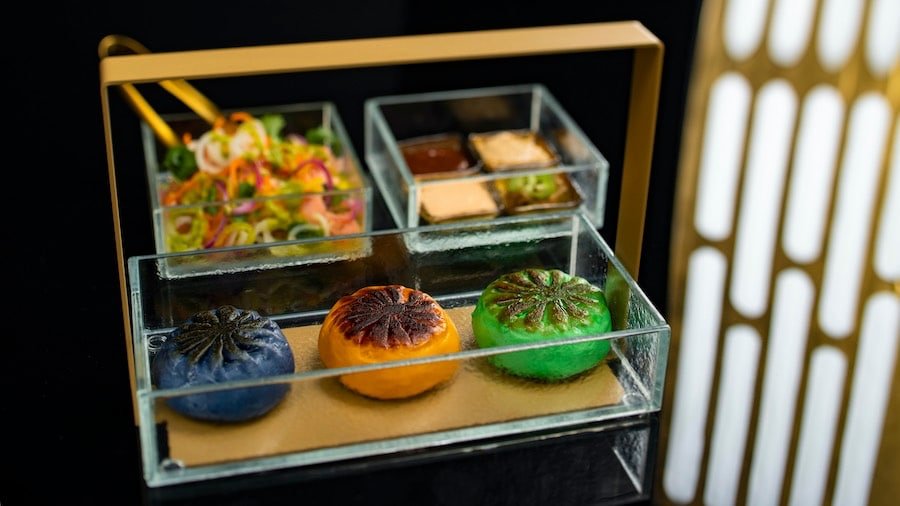 Dining Insights…
Try all the food! It's so much fun to be surprised by all the different flavors onboard!
As spectacular as your voyage will be, the dining experience is just as amazing for travelers. Crystal says, "Try all of the foods! You will be amazed at the wide variety of galactic treats available at the Crown of Corellia Dining Room. It offers an amazing mix of familiar flavors, as well as galactic delicacies and it's so much fun to be surprised by all of the different flavors onboard the ship. Plus, who can turn down unlimited blue and green milk!"
Plus, Michelle shares, "Dietary needs are easily managed when you book your voyage and also by speaking to a crew member during your first day's lunch buffet! The chef will go over all your meals for your entire journey."
5. Catch the Ship Tour…
Don't miss the ship tours on Day 1! This is the perfect way to get to know the ship.
"You will find that tours of the Halcyon starcruiser are offered throughout the afternoon on Day 1 of your sailing. This tour is a perfect opportunity to familiarize yourself with every part of the Halcyon starcruiser," says Crystal.
We hope these tips help you be the hero or indulge your dark side, there is no judgment from us! May the Force be with you!
If you'd like to plan your next Star Wars adventure on the Galactic Starcruiser, contact me today! I am a travel agent with Destinations to Travel, my services are complimentary and I'd love to help you plan an epic vacation!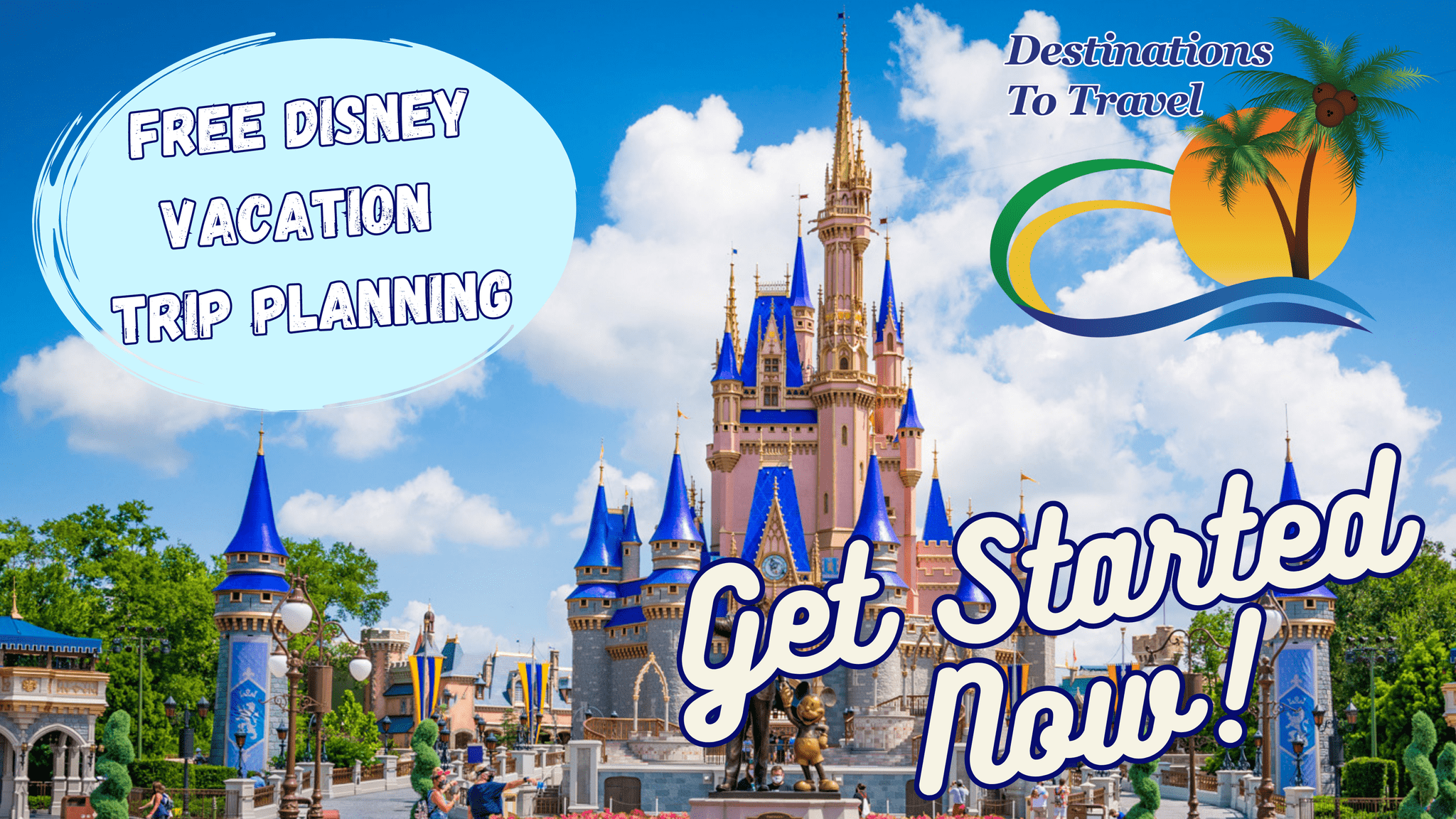 Let our friends at Destinations to Travel help you book your next Disney Vacation. They are the preferred Travel Agency of Chip and Company and Disney Addicts, and who we use ourselves.
Get started Now for your FREE No Obligation Quote.
Book With our friends at Destinations to Travel