We here at DisneyAddicts believe that anything tastes better when its Mickey-shaped.  With this in mind, here's a list of our favorite Mouse-shaped snacks that can be found throughout the theme parks.  Be sure to add a few of these iconic treats to your Disney must-eat list and we're positive that you'll agree!
1. Mickey's Premium Ice Cream Bar– Absolutely delicious in its simplicity these fellas rank right up there with the Turkey Legs and Dole Whips when it comes to iconic Disney treats.  What you have is a classic vanilla ice cream bar, covered in hard milk chocolate.  However, there's just something so delightfully satisfying about unwrapping one on Main Street.  A note of caution though, once that chocolate starts to melt it creates a mess like no other.  Make sure moms and dad that the chocolate doesn't land on clothes, strollers, etc. or trust me, your whole family will be covered in no time!
2. Mickey Waffles – Nothing says "I've arrived!" then settling down to a crisp, sticky Mickey Waffle during your first breakfast at Disney.  They can be found at just about any dining location serving breakfast including resort food courts.  Don't think for a minute you need to be under the age of 10 to indulge in one of these.  You're at Disney! Forgo the make-your-own omelet station and instead tuck into one of these.  You know you want to.
3.  Mickey Pretzels – Now for something Mickey-shaped and savory.  These have to be one of my favorite Disney treats and no visit is complete without sharing at least one of these with my daughter.  They are exactly what you'd expect from a soft pretzel, equal parts salty, soft and chewy. Most of the kiosks will also offer cheese sauce for dipping.  These make a surprisingly hearty-treat and for those on the Dining Plan its a nice snack credit to tide you over until dinner.
4. Mickey Caramel Apples –  If you're salivating at the sight of these Mickey-shaped apples, then head over to Main Street Confectionery or Big Top Treats next time you're at the Magic Kingdom.  Not only will you be blown away by just how many different varieties are on offer (like the seasonal ghosts shown above) but you'll be in awe at just how massive these apples are.   They are also delicious. Think a ripe juicy apple covered in a thick layer of caramel and then topped with a hard candy (chocolate) coating. And for those wondering how they make those ears, they're marshmallows people.  Need I say more?
5. Mickey-shaped Beignets – We head over to the West Coast for this mouth-watering Disneyland treat.  The Mickey-shaped Beignets at Cafe Orleans are an absolute crowd-pleaser. For $9.00, you can indulge in these warm doughnuts topped with powdered sugar, a fruit coulis and a Vanilla Bean Creme Anglaise that will have you humming with delight.
6.  Mickey Mouse Cookies 'N Cream Ice Cream Sandwich – Found at ice cream carts across the theme parks this is also one of those iconic treats that everyone must have at least once.  For most of us adults, it's the taste of childhood, a reminder of the ice cream sandwiches we used to get at the corner shop but with a lovely Mickey-inspired twist.  These aren't as messy as the Premium Ice Cream bar so are perhaps better suited to mess makers.  If you're trying one out for the first time, you'll actually be pleasantly surprised that they are a nice size.  The thing I love most about this Nestle treat is that the chocolate cookies covering the cookies n' cream ice cream actually remain pretty firm throughout. This is a relief for those that can't stand a soggy sandwich.
7. Mickey-shaped Cake Pops– These are admittedly a bit of a novelty and are cropping up in various forms throughout the theme parks.  The Main Street Confectionery usually boasts a pretty nice selection.  I find these to be lovely wee snacks for those that don't have a massive appetite (even for all things Mickey-shaped).  You get a little bit of cake (typically vanilla or chocolate) that is then covered in chocolate or other candy coating and is usually decorated with a lovely touch or two.   It's a fun and tasty morsel while being a conservative way of fending off those Mickey-cravings so that you have room for supper.
8.  Mickey Dome Cake – This playful Mickey-inspired work of art can be found at Amorette's Patisserie at the newly re-vamped Disney Springs. These cakes are perfect for those celebrating a special occasion while at Walt Disney World.  They'll set visitors back about $65.00 but there's enough here for a family to comfortably feast on.  What til you hear what's inside:  a chocolate chiffon cake, a milk chocolate mousse, and Orange Pat De Fruit Jelly. Impressed? For those wanting something a bit more unconventional, there are also Minnie, Donald, and Goofy versions.  Cakes can be pre-ordered with 72 hours notice at 407.934.3500.
If you're heading to the parks in the weeks or months ahead go ahead and give a Mickey-treat or two  a try. You'll thank us later.
Planning a trip to the parks? Fill out our form below to receive your FREE quote.
Find articles like this helpful? Then why not consider booking with an Authorized Disney Vacation Planner? As an agent with MickeyTravels, I'll be on hand to help you with everything from planning your perfect getaway to nabbing those hard to get dining and Fastpass reservations. Best of all my services are absolutely FREE to you.  Get in touch at 1.800.801.4025, via email at mroden@mickeytravels.com or follow along on Facebook. 
---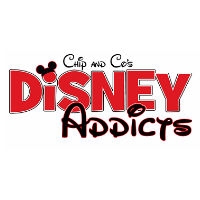 Latest posts by Disney Addicts Past Writers and Friends
(see all)