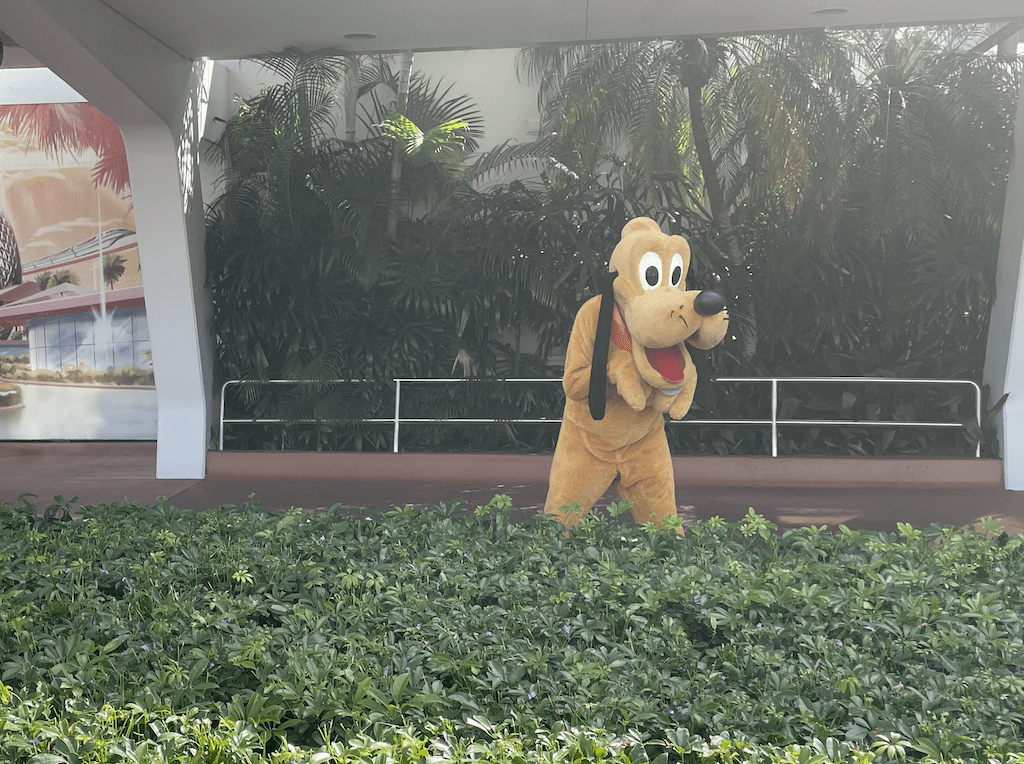 If you are planning on traveling to Disney World With Your Dog, you will want to take note of these tips!
Are you dreaming of a magical vacation at Walt Disney World, but don't want to leave your beloved furry friend behind? You are not alone as many other pet owners who consider their dogs a part of their family make the trek to Walt Disney World with their best friends. Bringing your dog along for the trip will require careful planning to ensure a successful vacation. In this post, we'll explore how to plan a fantastic trip to the Most Magical Place on Earth with your dog as your trusty four-legged sidekick.
Related: Top 4 Reasons to Stay at Deluxe Disney Resorts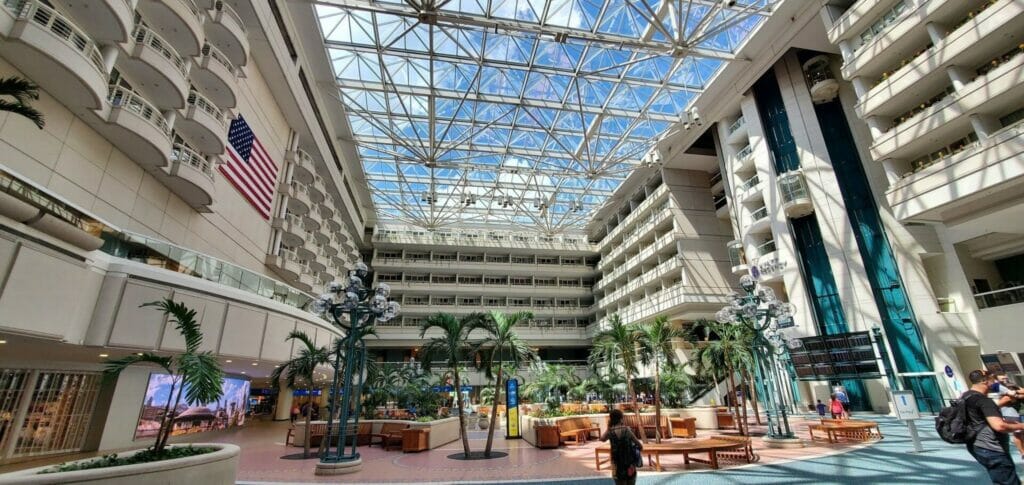 Tip 1: Flying with your Dog
Before you embark on your journey to Walt Disney World, it's essential to know the rules and regulations for flying with your dog. American Airlines, one of the major carriers, allows carry-on travel for cats and dogs that meet specific size, age, and destination requirements. According to American Airlines, the following locations allow you to travel with your pet on flights up to 12 hours in duration:
Within the 48 contiguous United States
The U.S. and Canada
Alaska
Mexico
Puerto Rico
St. Croix
St. Thomas
Note additional special restrictions may apply when traveling with pets to/from some of these destinations. If you have a fully-trained service dog, they can fly in the cabin at no charge, provided they meet the requirements. Be sure to check with your airline for specific details and restrictions.
Tip 2: Preparing for a Road Trip
If your journey to Walt Disney World will be via car rather than air, it's essential to prepare for a smooth journey. Here are some tips inspired by Chewy.com's expert advice:
Plan a pet-friendly route: Choose a route with plenty of safe places for your dog to take potty breaks and stretch their legs.
Take practice trips: If your dog is anxious during car rides, practice short trips to create positive associations with driving.
Check with your vet: Ensure your pet is healthy enough for travel and inquire about anti-nausea or stress-reducing aids.
Pack the essentials: Bring your pet's necessities, including food, water, treats, medicine, toys, and grooming supplies.
Protect your dog and your car: Use safety measures like dog slings or hammocks in the car to keep your pet secure and protect your vehicle's upholstery.
Wear your dog out: Exercise your dog before the trip to help them feel more relaxed and potentially sleep during the journey.
Keep your dog entertained: Bring chew toys, tug toys, and interactive toys to keep your dog engaged during rest stops.
Stay safe at gas stations: Follow COVID-19 safety guidelines, wear a mask, and disinfect high-touch areas at gas stations. Always keep your dog secured in the car.
Address your dog's nerves: If your dog gets stressed during the ride, consider using natural stress-reducing remedies like pressure wraps or supplements.
Take frequent breaks: Plan breaks every 2-3 hours to play, engage, and give attention to your dog.
Related: Disney 100 Spaceship Earth Show from EPCOT
Tip 3: Be sure you stay at a pet-friendly hotel
Once you arrive at Walt Disney World, you'll be pleased to know that there are pet-friendly accommodations available at select Disney Resort hotels. These include:
These rooms offer easy access to outdoor walkways for exercise and pet relief areas. Upon arrival, you'll even receive a complimentary Pluto's Welcome Kit. Keep in mind that only dogs are allowed, with a maximum of 2 permitted per Guest room. Dogs must be well-behaved, leashed in public areas, and properly vaccinated.
While certain areas are dog-friendly, the majority of Disney Resort hotel spaces remain canine-free to accommodate Guests with allergies or other needs. Please note that other than service animals, dogs are not allowed in theme parks, water parks, or common areas like restaurants, pools, and recreational spaces.
Tip 4: Dog Boarding Near Walt Disney World
If you plan to visit Disney's theme parks where dogs are not permitted, consider boarding your dog at Best Friends Pet Care, located right on Disney property. They offer various boarding packages, doggy day camp, and grooming services. Be sure to make advanced reservations to secure your pup's spot, as advanced reservations, along with proof of vaccinations, are required to secure your dates. Best Friends Pet Care books up quickly, so be sure to reserve your spot early!
Traveling to Walt Disney World with your dog can be a magical and memorable experience for both you and your furry friend. With careful planning and consideration of your pet's needs, you can create a vacation full of fun, adventure, and unforgettable moments. So pack your bags, leash up your pup, and get ready for an enchanting Disney getaway like no other!
---
Ready to book your next magical vacation, but don't know where to start? Want to enjoy a Walt Disney World vacation without the stress of planning, booking, and tracking trip changes and promotions? Contact me today! As an agent with Destinations To Travel specializing in Disney destinations, I can help you stress less and enjoy your vacation more! The best part? My services are provided at NO ADDITIONAL COST when you book your Disney vacation package through me!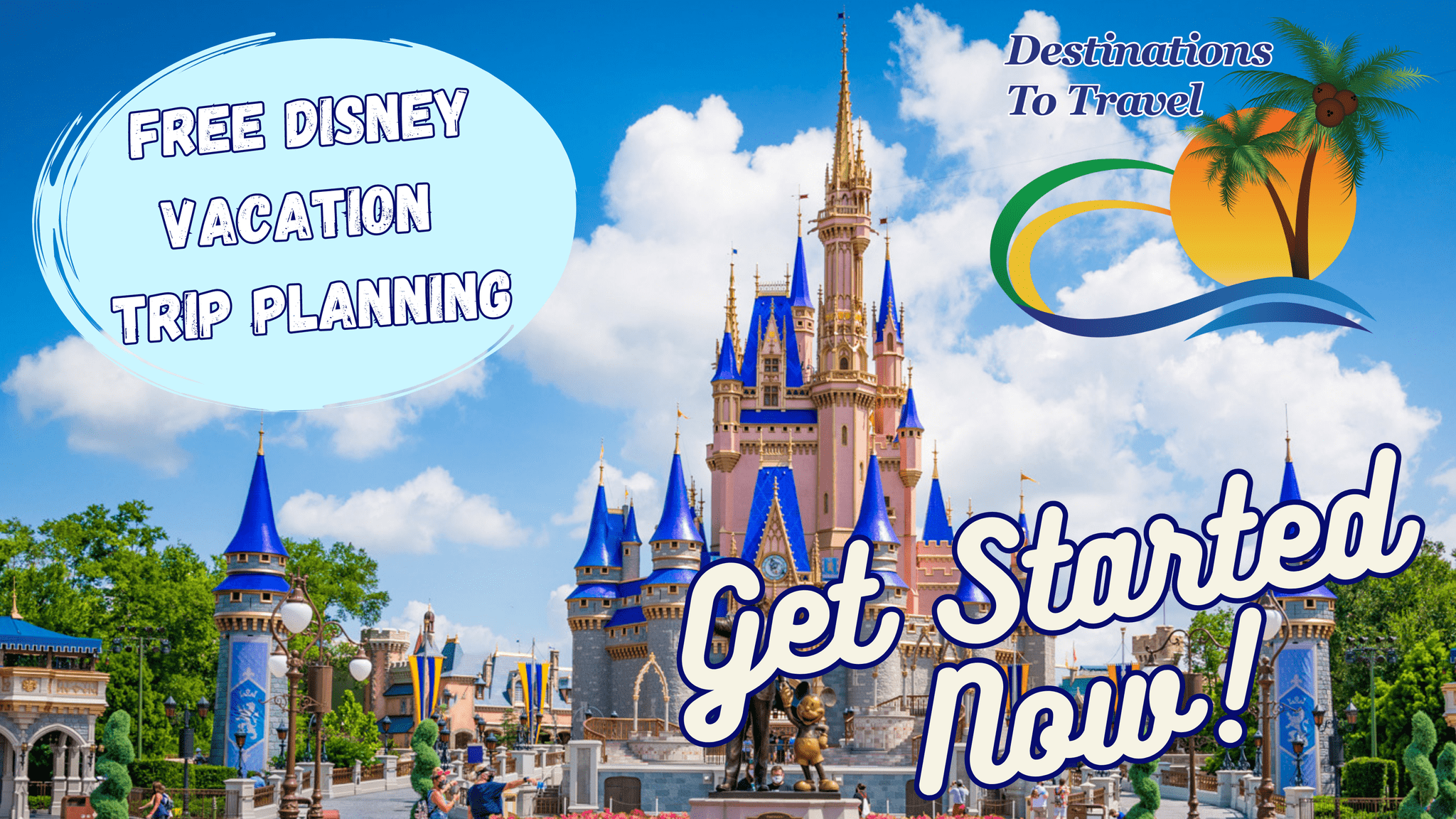 Let our friends at Destinations to Travel help you book your next Disney Vacation. They are the preferred Travel Agency of Chip and Company and Disney Addicts, and who we use ourselves.
Get started Now for your FREE No Obligation Quote.
Book With our friends at Destinations to Travel