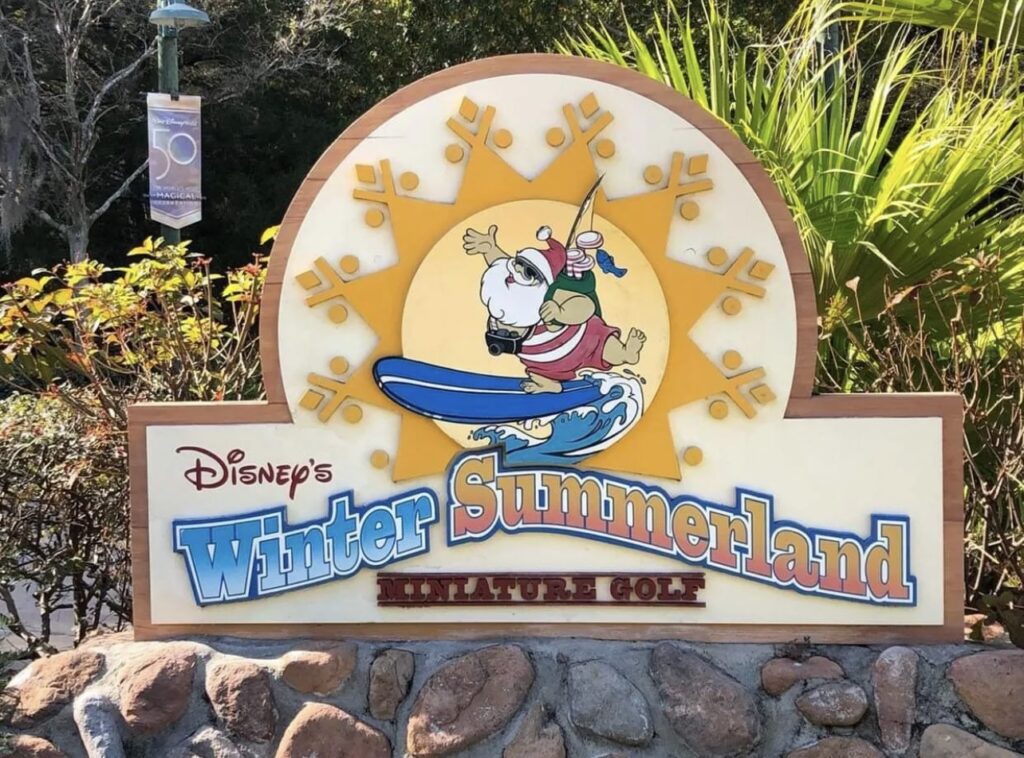 A significant amount of people often think of only the theme parks and resorts when they plan their Disney trips. But there are tons of other fun options if you decide to explore the many activities offered at Walt Disney World! Playing miniature golf is one such activity to enjoy. Those going to Disney World during the holiday season should consider checking out Winter Summerland Miniature Golf to get into the holiday spirit.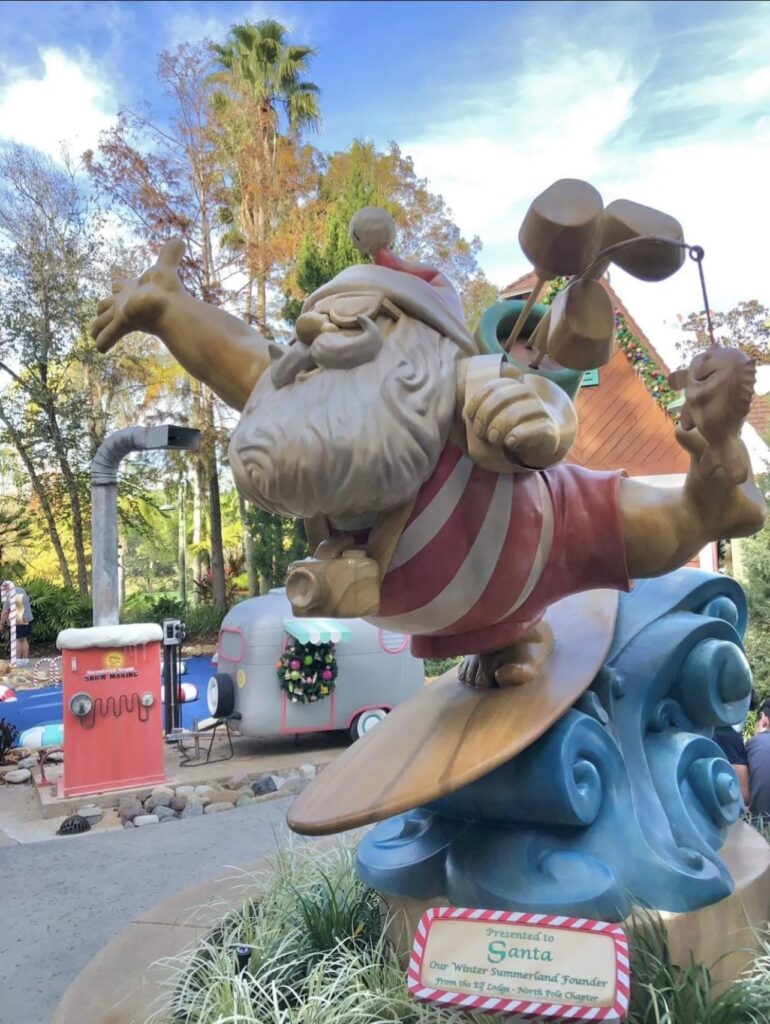 Winter Summerland
Winter Summerland is one of the two miniature golf course options available at Walt Disney World. The other mini-golf course available at Disney World is Fantasia Gardens.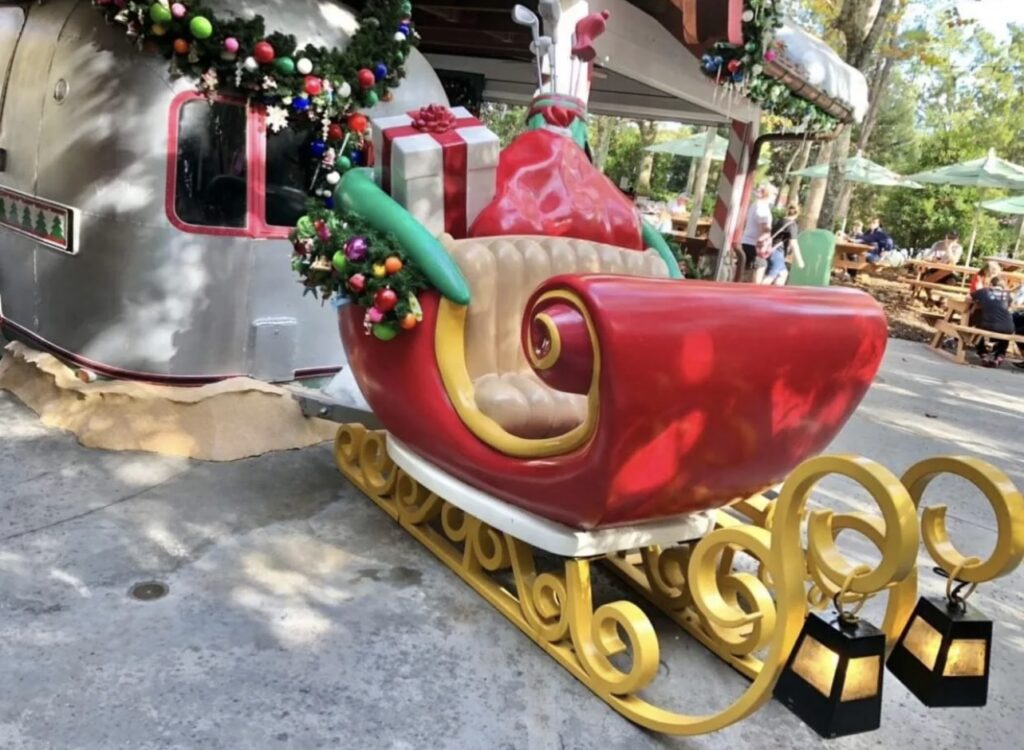 Winter Summerland is located next to Blizzard Beach water park and contains two 18 hole courses. The theme of the land provides the backstory of how Santa Claus discovered the area on Christmas Eve as the perfect vacation spot for himself, Mrs. Claus, and the elves. The snow and ice from Blizzard Beach provided a wintery area that reminded Santa of home in the North Pole, while the sun and sandcastles on the other half of the course included the warm Florida getaway vacation option. Both Santa and the elves couldn't decide where to put a mini-golf course, winter side or summer side, so they built the course on both sides!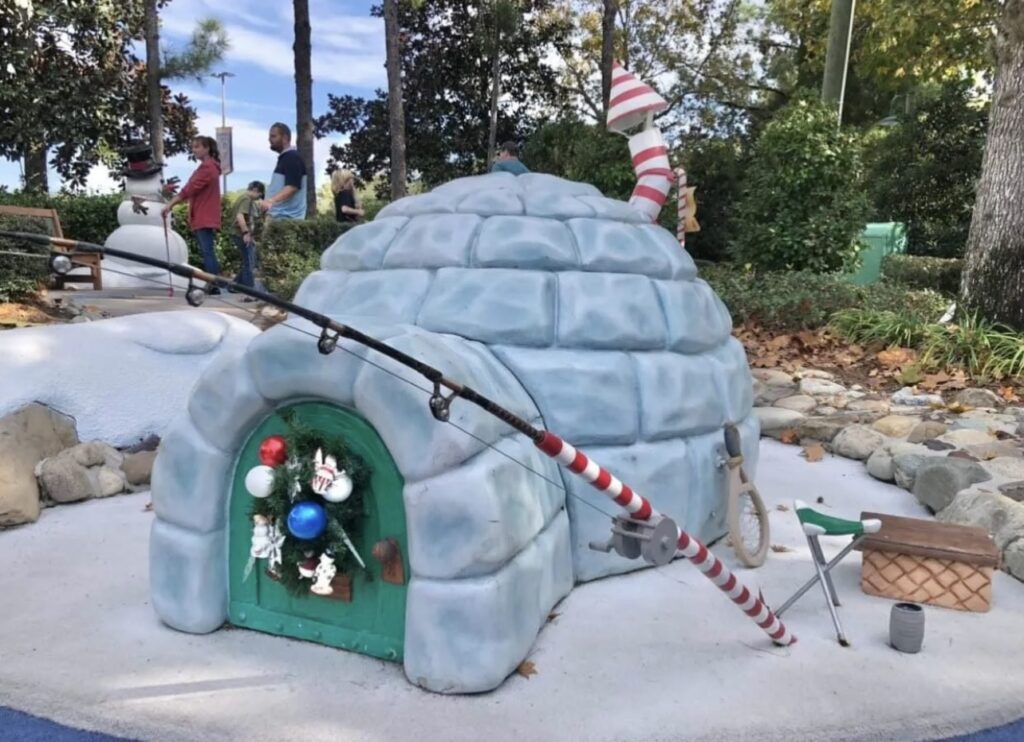 Visitors have the option to play either a Winter or Summer themed Christmas course. Playing both courses is always a fun experience to see everything there! Disney does offer a same-day discount for people who decide to play the second course.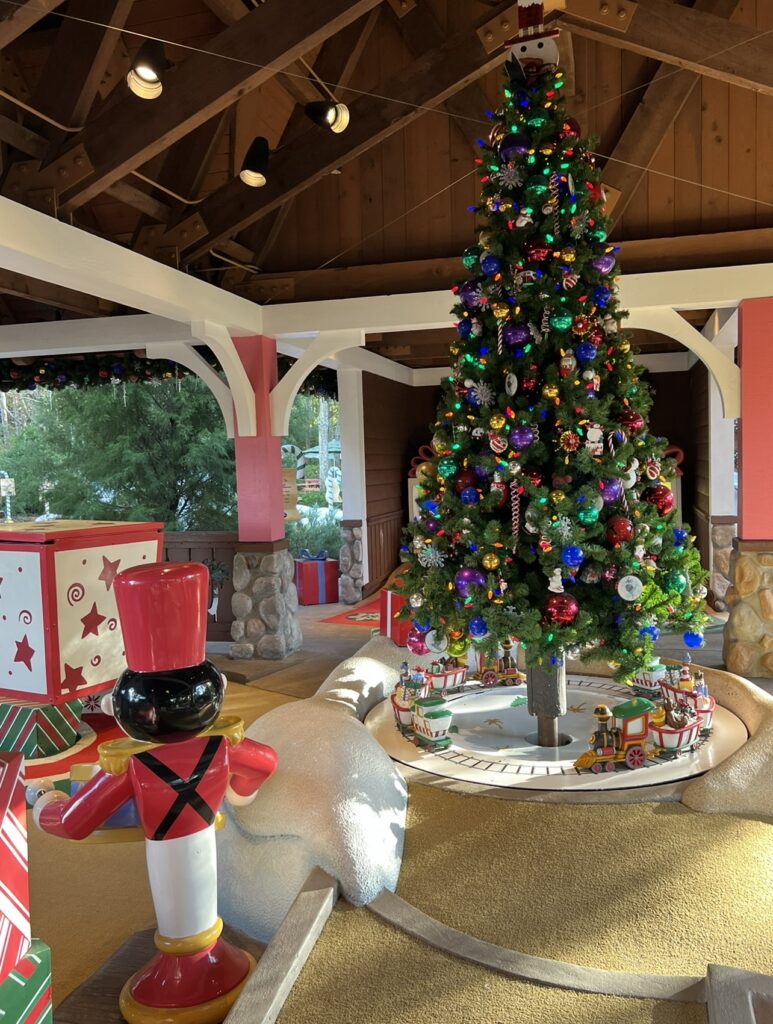 Since I'm not expecting to see snow here in Orlando anytime soon, I chose to play the Winter course this time to kick off the holiday season.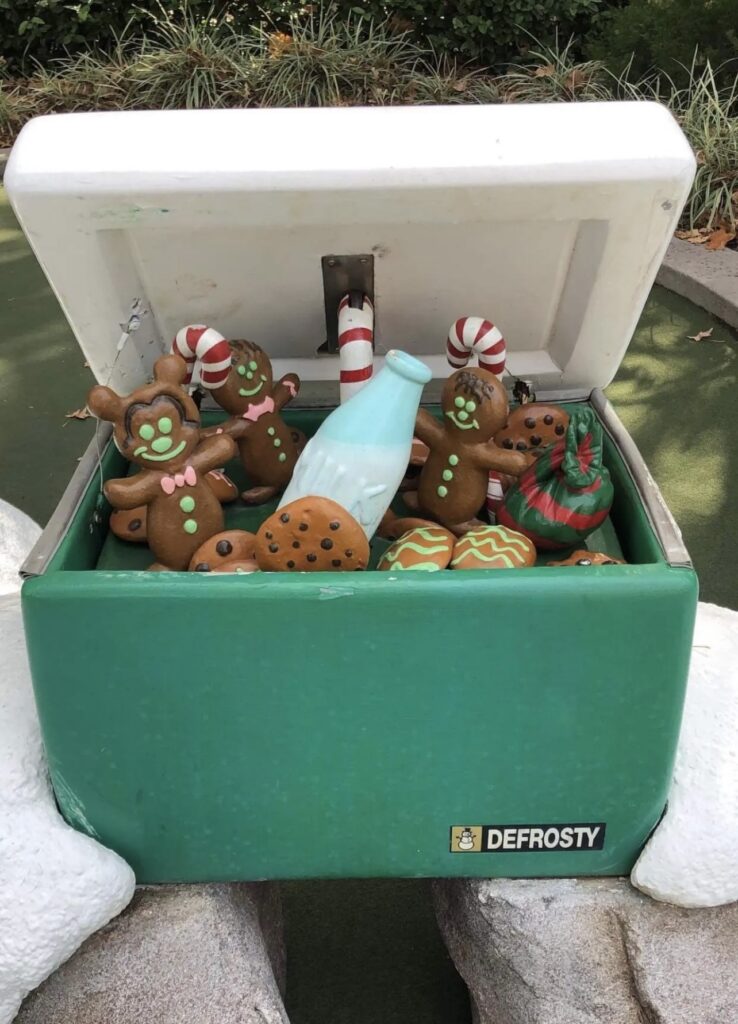 Related: Magical Holiday Decorations Have Arrived To Disney's Hollywood Studios!
Winter Course: "Putting Through A Winter Wonderland"
The winter course has a snowy backdrop and classic Christmas songs playing throughout the 18 holes course. The Christmas music is pleasant to hear while putting through the course. You can spot Santa's sleigh and the Claus vacation trailer parked near the front. Each hole has a short Christmas poem posted with hints on how to get a hole in one. There are some fun treats in store if you follow the hints on where to aim your ball while putting. An ice cooler pops open revealing festive Christmas cookies after shooting the ball through the recommend pathway on one hole. There's also a snowman squirting water out of his pipe when you putt in front of him!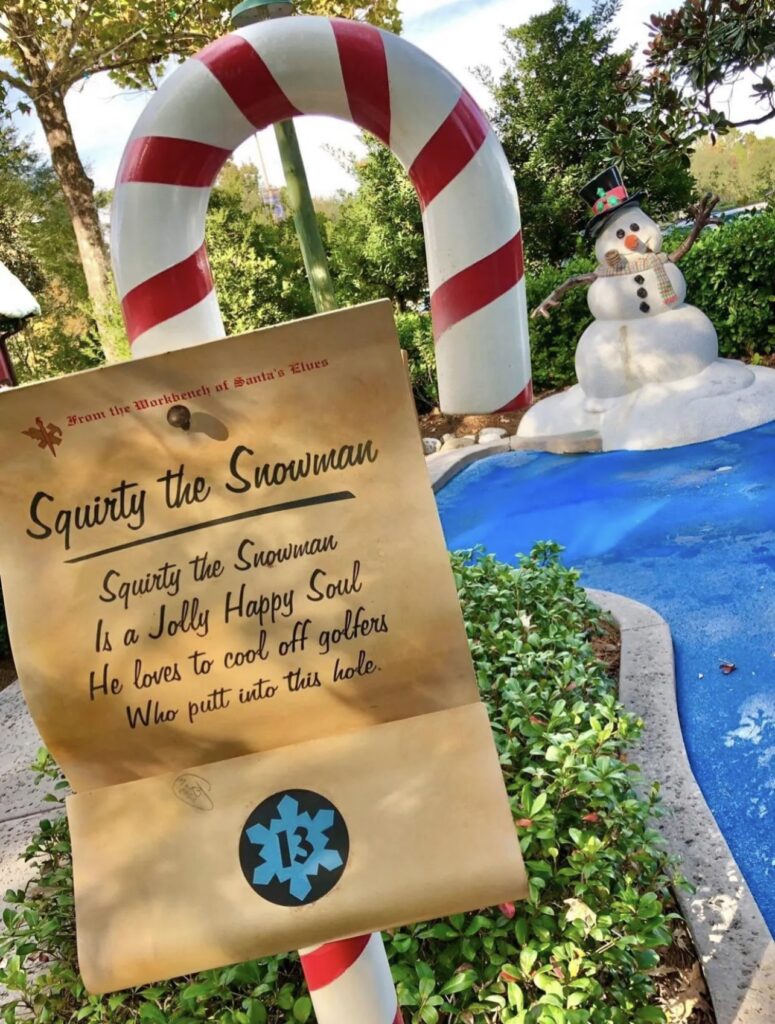 The last few holes of the course take you through the setting of a Christmas morning with presents beneath a tree and Christmas cards laid across a fireplace mantle. I was surprised to see Mickey appear out of a giant Jack-In-The-Box! You should take the time to appreciate the fine details of each hole.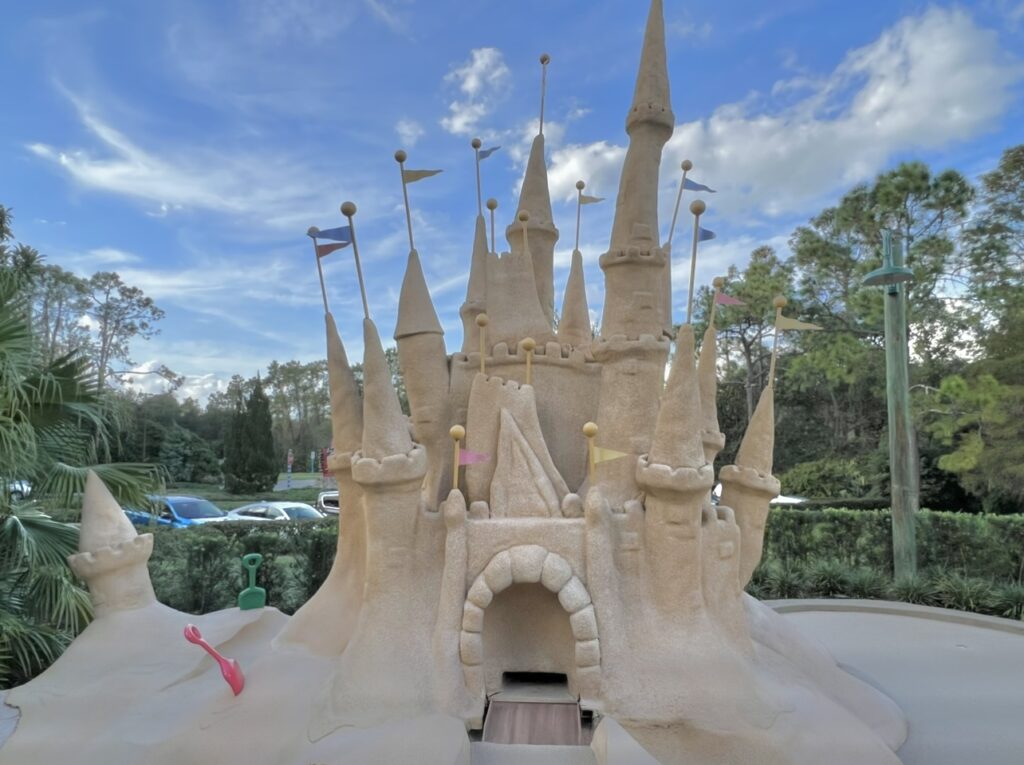 Summer Course
The summer course has sand in place of a snowy setting. It has a vibrant soundtrack with classic beach oldies and tropical Christmas songs playing in the background. The summer side is amusing with how they replace ice castles with sandcastles and signs of how the elves are enjoying a tropical Christmas.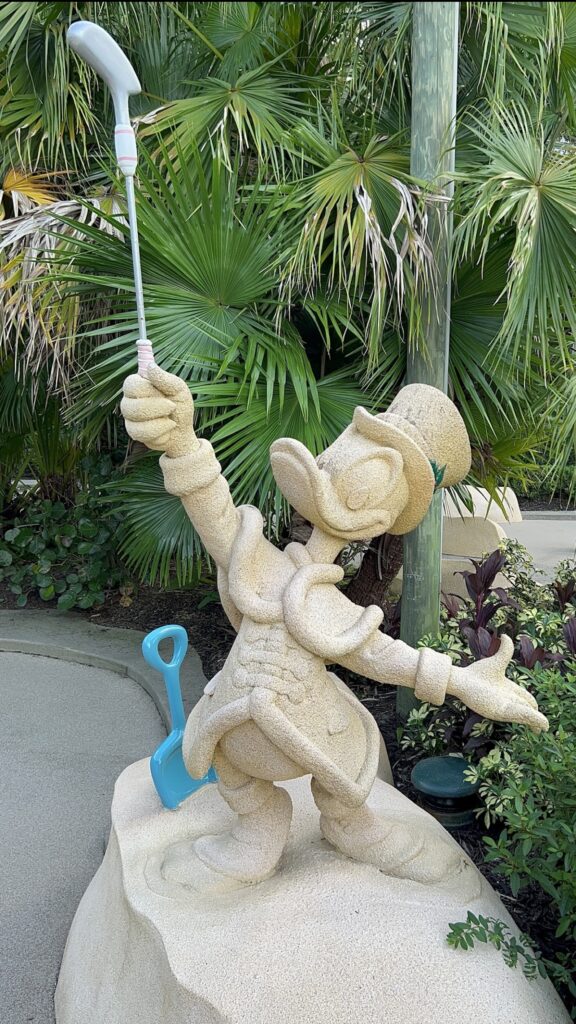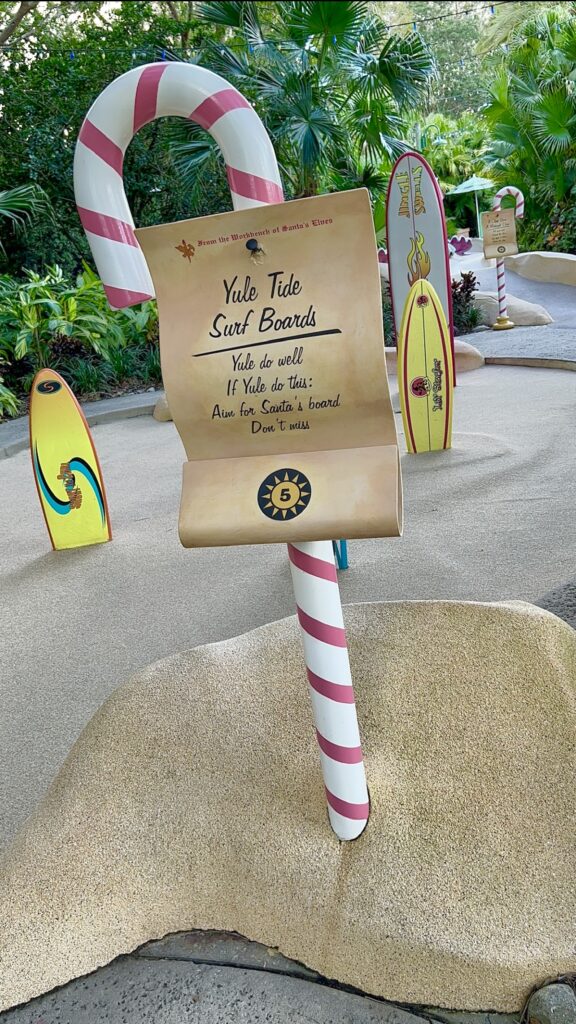 Related: Where to find Holiday Gingerbread Displays at Walt Disney World
Let us know your thoughts after you play mini-golf at Winter Summerland!
Moving to Orlando: Also, feel free to contact me if you're thinking about moving to the Orlando area. I'm a realtor in the area and can help you find a home near Walt Disney World! Visit my website at Kevin Luxury Homes or email me.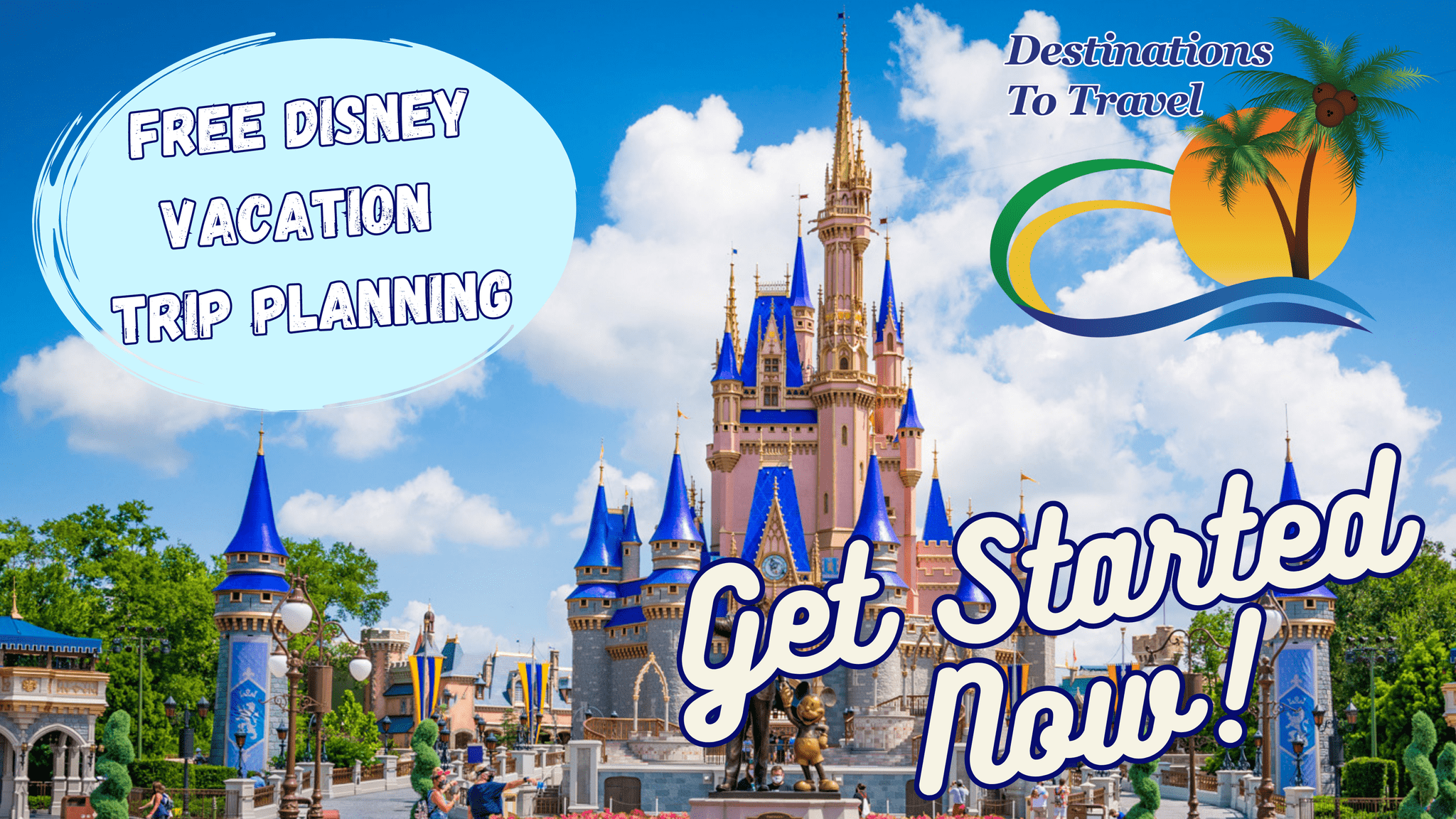 Let our friends at Destinations to Travel help you book your next Disney Vacation. They are the preferred Travel Agency of Chip and Company and Disney Addicts, and who we use ourselves.
Get started Now for your FREE No Obligation Quote.
Book With our friends at Destinations to Travel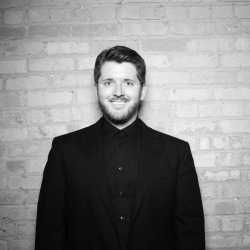 Latest posts by Kevin Koszola
(see all)