With only one month to go until Halloween, the Spooky Season is in full swing.  If one of your favorite things about visiting a Disney theme park is trying out the delicious seasonal treats than you'll love the bewitching variety of menu items found at both Walt Disney World and Disneyland.  From sweet to savory and from spooky to downright delicious there something bound to please even the pickiest of eaters. Here's a comprehensive look at what you'll find on both coasts.
Magic Kingdom – Walt Disney World
Main Street Bakery
Not-So-Poison Apple Cupcake: A spiced apple cupcake with pecan crunch and buttercream
Halloween Cinnamon Roll: Mickey-shaped cinnamon roll topped with icing and a chocolate spider web
Pumpkin Cheesecake (available on party nights only): Gluten-friendly pumpkin cheesecake with gluten-friendly vanilla pecan cake and caramel glaze
Casey's Corner
Minnie Witch Brownie: Chocolate brownie topped with a white chocolate piece featuring a wickedly wonderful Minnie Mouse, dressed in her witchy best!
Pecos Bill Tall Tale Inn and Cafe
Hades Nachos (available on party nights only): Black bean nacho chips topped with fiery buffalo chicken and choice of toppings from the topping bar
Worms & Dirt (available on party nights only; available daily starting October 1): Gluten-friendly Worms & Dirt chocolate pudding, gluten-friendly cake crumbs, gummy worms, and a chocolate gravestone
Cider House (Golden Oak Outpost)
Apple Cider (available on party nights only)
Warm Caramel-Stuffed Pretzel (available on party nights only)
Cinnamon Donuts (available on party nights only)
Sleepy Hollow
Zero Waffle Sundae (available on party nights only; available daily starting October 1): Pumpkin waffles topped with vanilla ice cream, sprinkles, and a caramel drizzle
Jack Skellington Cake Push Pop (available on party nights only): Layered chocolate cake, vanilla buttercream, white chocolate and dark chocolate crispy pearls, dark chocolate curls, and a white chocolate Jack Skellington piece
Liberty Square Market
Madame Leota Dessert (available on party nights only): Vanilla tart shell filled with toasted marshmallow pastry crème and topped with crispy pearls, chocolate, and a hard candy garnish
Aloha Isle
Hitchhiking Ghost Dessert (available on party nights only): Doom Buggy-inspired Cream Puff filled with cookies and cream mousse and topped with a chocolate piece featuring the Hitchhiking Ghosts
Gaston's Tavern
Oogie Boogie Meringue (available on party nights only): Gluten-friendly pomegranate-cherry gelée with gummy worms and topped with glow-in-the-dark meringue
Storybook Treats
Maleficent Dessert: Lime soft-serve in a black waffle cone, topped with purple sugar and chocolate horns
Auntie Gravity's Galactic Goodies
Candy Corn Ice Cream: Soft-serve ice cream available in a cone or in a sundae
Candy Corn Milkshake: Topped with cotton candy and a Mickey-shaped marshmallow
Cosmic Ray's Starlight Cafe
Muenster Smash Burger (available on party nights only): the Muenster Smash Burger is served on a black bun with Muenster cheese, tots, and Sriracha aïoli.
Disneyland Resort 
Disneyland Resort Candy Shops
(Pooh Corner and Candy Palace at Disneyland park; Trolley Treats at Disney California Adventure park; and Marceline's Confectionery at the Downtown Disney District)
Minnie Witch Apple
Jack Skellington Apple
Skull Apple
Evil Queen Apple
Jack Skellington Cake Pop
Bat Cake Pop
Mickey Mouse Mummy Crispy Treat
Oogie Boogie Crispy Treat
Maleficent Crispy Treat
Mummy Marshmallow
Pumpkin Fudge
Disneyland Park: 
Disneyland Park Churros Carts
Churros near Big Thunder Mountain: Orange Sugar Churro with Candy Corn Sauce
Churros near Haunted Mansion: Pumpkin Spice Churro with Cream Cheese Frosting
Hungry Bear Restaurant: Churro Bites Cereal Sundae with fruit cereal-dusted churros, cereal milk anglaise, strawberry ice cream, and raspberry sauce
Golden Horseshoe: Churro Sundae with cookie butter gelato garnished with a cinnamon sugar-dusted churro and topped with cajeta and whipped cream
Churros near Town Square and Sleeping Beauty Castle: Maleficent Churro covered with chocolate cookie crumbles blended with colored sugar (you can even add Marshmallow Dip!)
Churros near Buzz Lightyear Astro Blasters: Sour Apple Churro (with the option to add Caramel Sauce to this one!)
Red Rose Taverne
Black Rose Dessert: black truffle mousse with raspberry compote and crunch center with a candy spider
Troubadour Tavern
Rancho del Zocalo
Orange Sugar Skull Pot de Crème
Frozen Abuelita Horchata: frozen Mexican hot chocolate layered with frozen horchata and topped with whipped cream
Café Orleans
French Market
Halloween-Themed Dessert Trio: with worms & dirt, salted caramel pudding, and pumpkin pie
Mansion Spider Bundt Cake: chocolate Bundt cake with green icing and a chocolate spider
Mint Julep Bar
Pumpkin Spice Mickey Beignets
Bengal Barbecue
Musubi Special: spiced ham musubi with lemongrass jasmine rice and pineapple teriyaki sauce and served with pickled daikon and carrots topped with furikake flakes
Carnation Café
Haunted Firehouse Chicken Sandwich: red pepper coulis, white cheese sauce, crispy pancetta, and arugula on yellow sliced bread
Gibson Girl
Apple Pie á La Mode: vanilla ice cream with warm spiced apples, crumble topping, and caramel drizzle
Jolly Holiday Bakery Café
Sweet Potato Hand Pie: sweet potato pie filling topped with orange white chocolate glaze and toasted mini-marshmallows
Cruella de Vil Brownie: brownie in a spotted cup with black dark chocolate mousse, white chocolate mousse, and a Cruella de Vil logo
Graveyard Cupcake: chocolate cupcake with cherry filling, dark chocolate mousse, Halloween sprinkles, and a chocolate tombstone
Spice Bundt Cake
Pumpkin Layered Cheesecake
Pumpkin Muffin
Mickey Mummy Macaroon
Refreshment Corner
Halloween Hot Dog: with spicy meatballs, cheese sauce, and oven-roasted tomatoes
Plaza Inn Restaurant
Main Street Mickey's Pound Cake: pound cake filled with blueberry compote and cookie crumbles topped with whipped cream and garnished with black sugar and mint
Halloween Minnie Mouse Cake: cinnamon-praline Bundt cake with an apple center and finished with an orange glaze and sprinkles
Galactic Grill
Spider Parfait: chocolate cake, vanilla and chocolate pudding, and a thick layer of ganache
Alien Pizza Planet
Cosmic Chili Pasta: pinwheel pasta, chili, cheese, and green onion
Alien Spider Parfait: chocolate cake, vanilla and chocolate pudding, and a thick layer of ganache
Disney California Adventure: 
Disney California Adventure Park Churros
Willie's Churros: Purple, Green, and Orange Sugar Churro; Pumpkin Spice Churro
Churros near Redwood Creek Challenge Trail: S'mores Churro with graham cracker, chocolate chips, and a marshmallow drizzle
Churros near Goofy's Sky School: Purple Sugar Churro
Cozy Cone Motel: Pumpkin Spice Churro with Cream Cheese Dipping Sauce
Fiddler, Fifer & Practical Café
Sleepy Hollow Cupcake: red velvet cupcake with Headless Horseman chocolate piece
Clarabelle's Hand-Scooped Ice Cream
Purple, Orange, Green, and Black Sprinkles to Dip
Spider Silk Macaron Sandwich: black macaron with charcoal-tart cherry spun ice cream topped with popping candy and raspberry sauce
Bat Wing Raspberry Sundae: white chocolate raspberry swirl ice cream with raspberry splatter, red sprinkles, whipped cream, and batwing cookie
Smokejumpers Grill
Green Apple Spell Lemonade: lemonade with sour green apple syrup, cherry popping pearls, and raspberry sauce
Mortimer's Market and Boudin Bread Cart
Pacific Wharf Café
Pumpkin Bread Pudding
Mickey Bread with Fangs
Bacon Cheddar Ale Soup
Pacific Wharf Beer Truck
Karl Strauss Oktoberfest Beer
Boardwalk Pizza & Pasta
Anti Vampire Pizza: roasted garlic sauce, marinated chicken smoked gouda, mozzarella, roasted red peppers, and a tomato-harissa sauce drizzle
Bayside Brews
ACE Pumpkin Hard Cider
Karl Strauss Oktoberfest Beer
Corn Dog Castle
Spicy Pepper Jack Dog: dipped in corn batter, drizzled with blackberry sauce, and topped with sweet pineapple salsa, pickled serranos, and crushed cheese puffs
Cars Land: 
Flo's V8 Cafe: 
"Candy Cone Pie" Cream Pie
Pumpkin Spice Shake
Pumpkin Tire Light-up Straw
Cozy Cone Motel: 
Slow Burnin' Mac & Cheese Cone
"Spoke-y" Cone Macaron
Halloween Color Sprinkles
We hope you enjoyed this delicious guide to the amazing Halloween eats you'll find on both coasts this Fall season.  Of course, the best way to truly experience the season is to enjoy these tasty morsels for yourself! There are still fantastic 2018 packages to be had and vacation bookings can be made through until the end of 2018.  Read below to find out how to get your FREE quote.
Click here for your FREE no obligation quote! 
Find articles like this helpful? Then why not consider working with an Authorized Disney Vacation Planner? As an agent with MickeyTravels, I'll be on hand to help you with everything from finding your perfect package to nabbing those hard-to-get dining reservations and sharing tips and tricks to help you get the most out of your time at Disneyland. I also love sharing tips and tricks to help you get the most out of your time at the parks.  Best of all my services are absolutely FREE. Get in touch at 1.800.801.4025  via email at mroden@mickeytravels.com  or follow along on Facebook.
Image copyright Disney.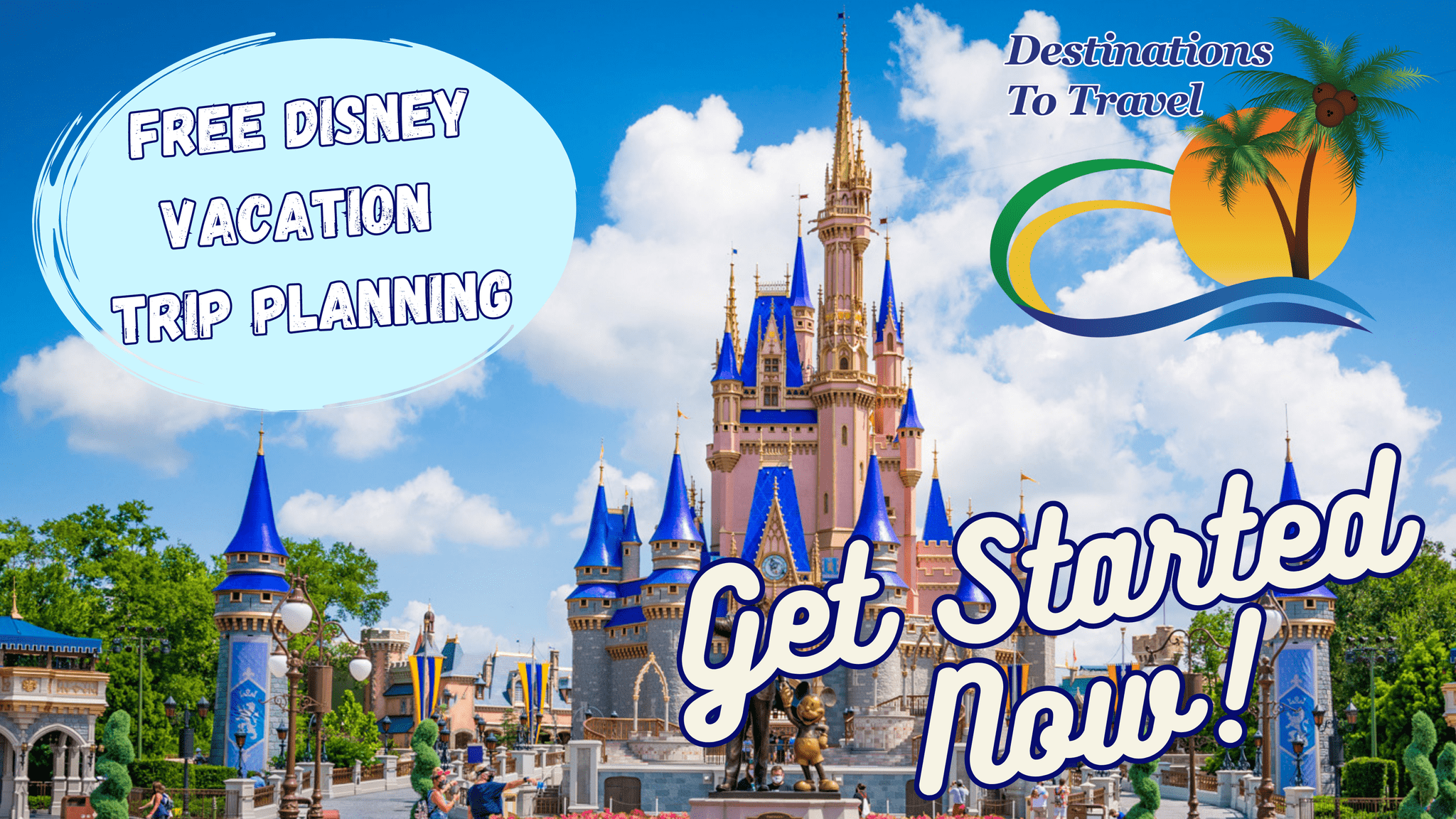 Let our friends at Destinations to Travel help you book your next Disney Vacation. They are the preferred Travel Agency of Chip and Company and Disney Addicts, and who we use ourselves.
Get started Now for your FREE No Obligation Quote.
Book With our friends at Destinations to Travel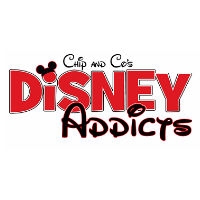 Latest posts by Disney Addicts Past Writers and Friends
(see all)