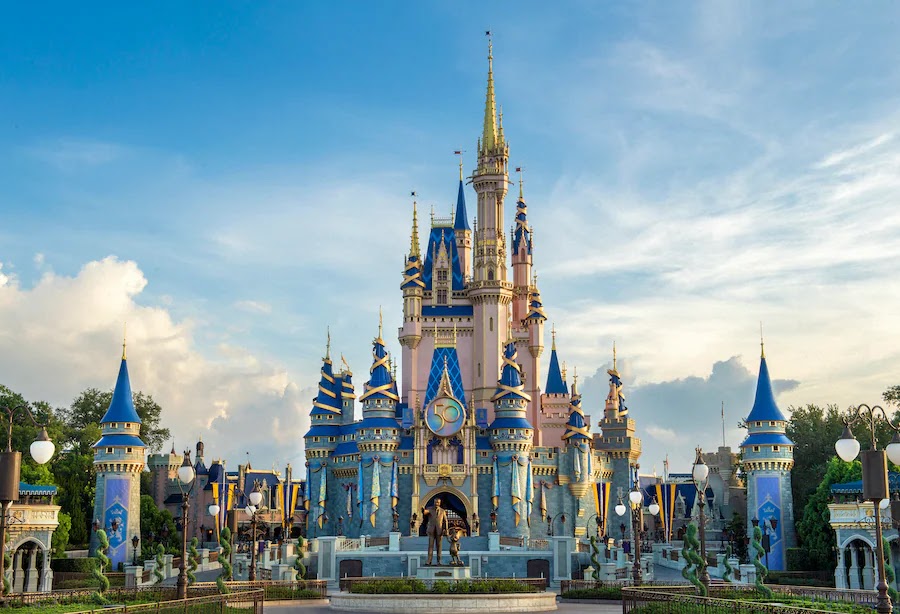 Planning a Disney vacation can be stressful! Since the pandemic, changes have been frequent at Disney destinations. Keeping up with the changes is tough and many visitors can make mistakes. Let's take a look at some of the most common mistakes travelers make.
Related – 5 Reasons to Use a Travel Agent for your Next Disney Vacation
Not planning enough time for travel
The first step of your trip is getting to your destination! Lately, airlines and airports are experiencing delays, cancelations, and pilot shortages. Lines can get long at customs and ports so plan extra time for traveling. Also, have a backup plan in case things go wrong. The last thing anyone wants to do is cancel or shorten their Disney vacation.
2. Not downloading Disney's apps
When visiting Walt Disney World, Disneyland, Aulani, and Disney Cruise Line guests can have access to SO much with the apps for each destination. The My Disney Experience app at Walt Disney World, the Disneyland app at Disneyland, Aulani app at Disney's Aulani, and the Disney Cruise Line Navigator app all provide features like ride wait times, make dining reservations, and booking activities.
3. Not making Park Pass Reservations
Many guests don't realize that in order to visit Walt Disney World and Disneyland they need a valid park ticket AND a park pass reservation for the day(s) they wish to visit. If you purchase a ticket but don't have a park pass reservation, you won't be allowed in the parks. Before you purchase your ticket, check the availability to calendar to make sure the park you want to visit has availability. Then make the park pass reservations as soon as your tickets are purchased!
4. Not making advanced dining reservations
There are many popular restaurants at the Disney theme parks and they can fill up fast! If you don't make dining reservations in advance, you might not be able to dine at the restaurants you want to. You won't be able to just walk up and get a table at places like Cinderella's Royal Table or Be Our Guest. Advance dining reservations can be made up to 60 days in advance.
5. Waiting in line for food
Mobile ordering is your friend! When visiting the Disney theme parks, you can mobile order from many quick service restaurants and snack locations. Rather than waiting in a long line to get something to eat, mobile order your food while you are shopping or in line for a ride. You choose your pick up time and get your food when you're ready. Mobile ordering is a great time saver!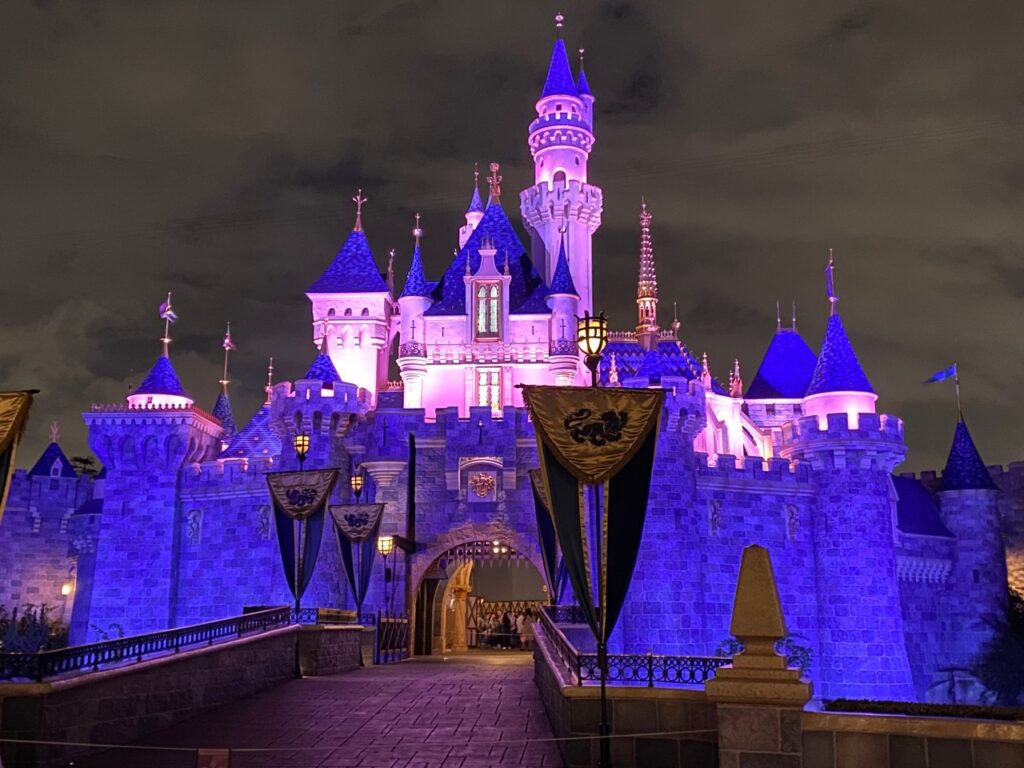 6. Planning an overly rigid schedule
I am a planner. I need to have a plan/itinerary when I vacation. But, don't make those plans so rigid that you miss the magic! Leave room for some flexibility in case something goes wrong or changes. Make sure you have time to stop and enjoy the little things and savor the time you are spending with those you love.
7. Thinking you can see it all in a few days
Whether you are visiting Walt Disney World, Disneyland, or sailing with Disney Cruise Line, there's no way you can do and see it all in just a few days! Even the regular travelers find something new each time they visit. Things are always changing and updating with Disney. Understand that you might miss some things on your trip and may just have to plan another one in the future.
Related – Five Disney Vacations Beyond the Theme Parks
8. Not being prepared for ALL the walking
When visiting Walt Disney World and Disneyland, guests will do a LOT of walking! And I mean a LOT. Especially at Disney World. If you visit unprepared, you can end up exhausted and miserable by the end of your trip. Invest in some quality shoes and take some walks before your trip to help get ready.
9. Not planning for some downtime
You might want to just go go go while on your vacation but you can get burnt out quick! Plan for some downtime like a pool day during your vacation. We like to plan our downtime for the middle of our trip. Visit the parks for a day or two, take a day off, then visit the parks for another day or two. It really helps rejuvenate us for the last half of our trip!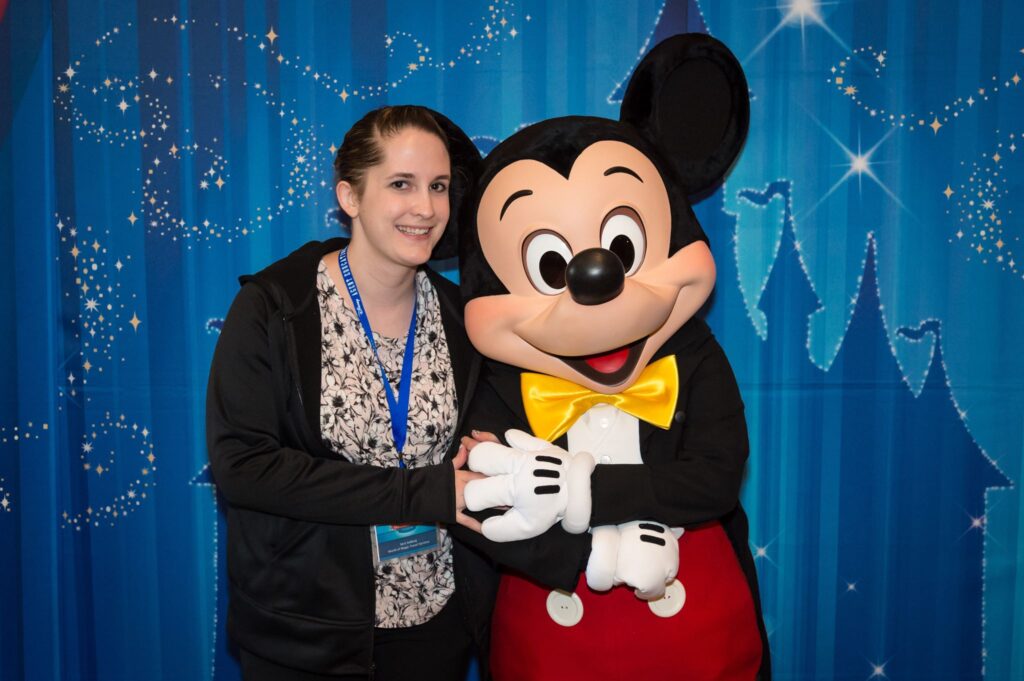 10. Not use a travel agent
One of the biggest mistakes you can make is not using a travel agent to book your Disney vacation. A good travel agent will help you make sure you're prepared and familiarized with all the new changes and policies at the Disney destinations. Plus, they can help you reserve dinner reservations, get deals on Disney hotels, strategize travel dates so you can visit Disney when it's less crowded, and help you book experiences. It doesn't cost you any extra to book with a travel agent so why not have an extra person help you plan your magical vacation?!
If you'd like help avoiding these mistakes and planning your next Disney vacation, contact me today! I am a travel agent with Destinations to Travel and my services are complimentary.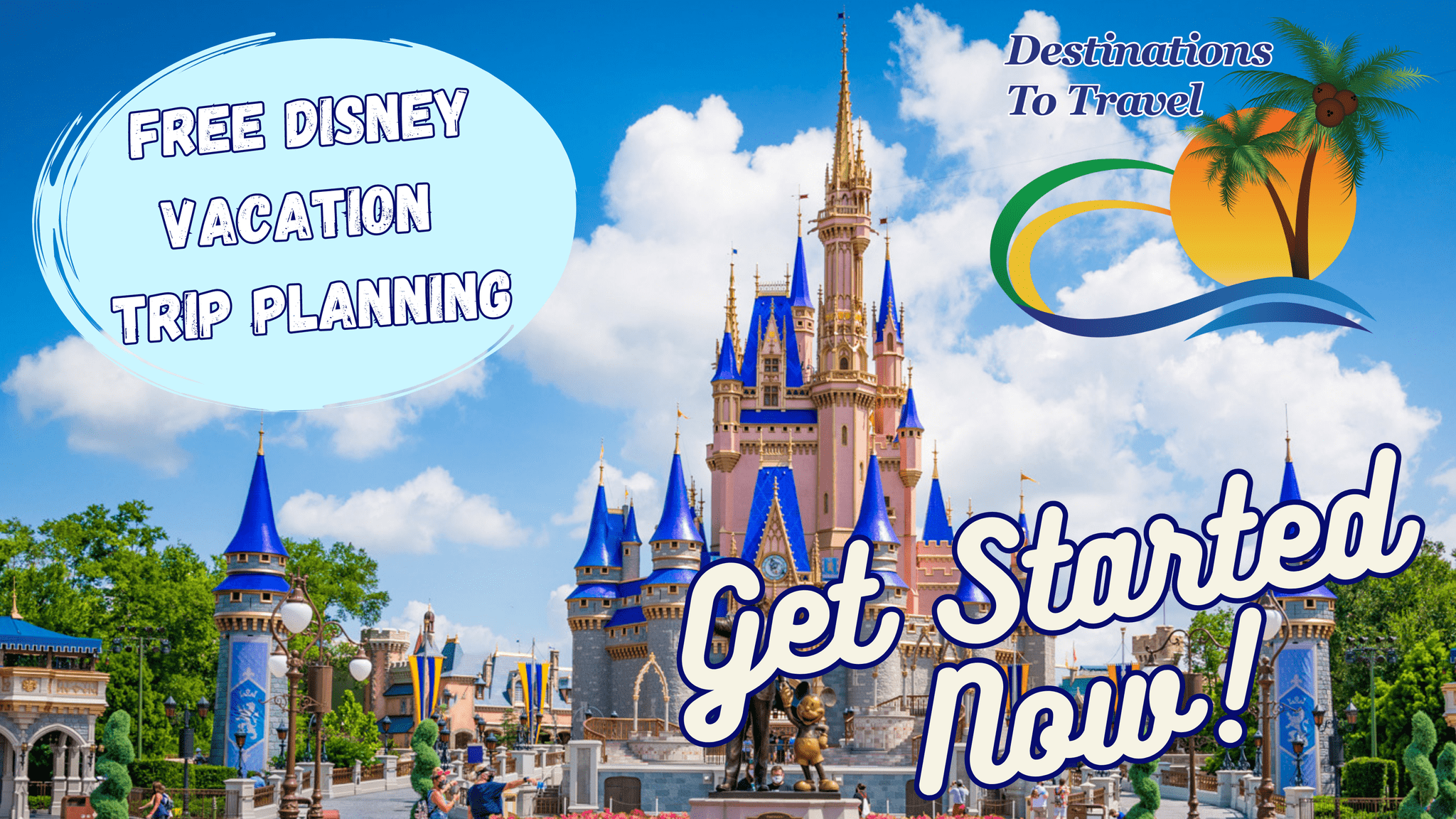 Let our friends at Destinations to Travel help you book your next Disney Vacation. They are the preferred Travel Agency of Chip and Company and Disney Addicts, and who we use ourselves.
Get started Now for your FREE No Obligation Quote.
Book With our friends at Destinations to Travel