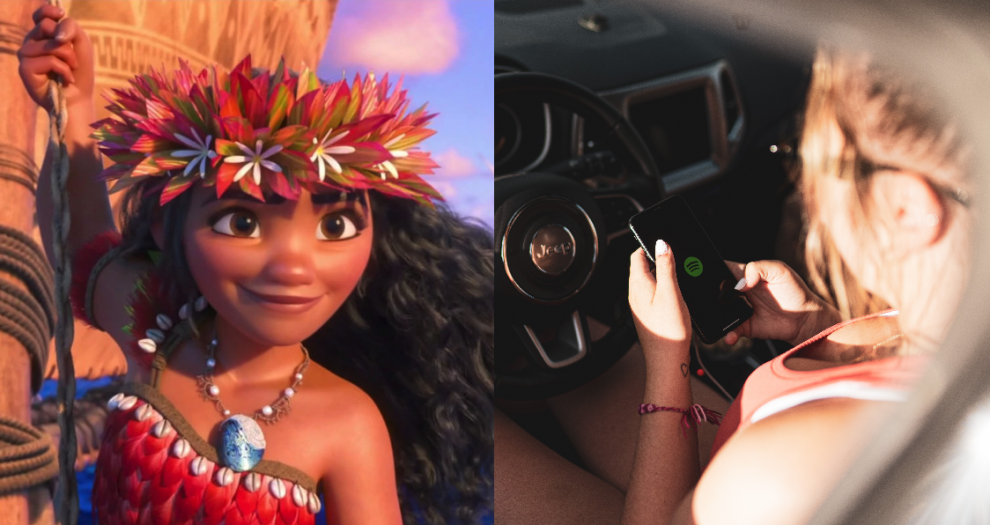 Interested in adding some Disney songs to your road trip playlist? Luckily for us, Halfords analyzed Spotify data to reveal the songs and artists that are listened to most on the road.
The study analyzed thousands of playlists on Spotify that checked for titles such as,  'Disney driving', 'Disney for the car', and 'Disney road trip'. An easy frontrunner was discovered and  'How Far I'll Go' from Moana was found to be the most popular Disney song to drive to.
Most Listened To Disney Songs In The Car
1. How Far I'll Go – Auli'i Cravalho – Moana
2. Hakuna Matata – Nathan Lane –  The Lion King
3. Under The Sea – Samuel E. Wright – The Little Mermaid
4. You're Welcome – Dwayne Johnson – Moana
5. Part of Your World – Jodi Benson –  The Little Mermaid
6. I Just Can't Wait to Be King – Jason Weaver – The Lion King
7. I'll Make a Man Out of You – Donny Osmond – Mulan
8. When Will My Life Begin? – Mandy Moore – Tangled
9. Let It Go – Idina Menzel – Frozen
10. Go The Distance – Roger Bart – Hercules
Interested in the top Musical Songs? Dear Evan Hansen breaks through to the #1 and #3 slots, but you'll find the play about George Washingtons' right-hand man to have songs featured in every other Top 10 spot. If you aren't familiar with Hamilton, make sure to watch it on Disney+ now!
Most Listened To Songs From Musicals In The Car
1. Waving Through A Window – Ben Platt – Dear Evan Hansen
2. Satisfied – Renée Elise Goldsberry – Hamilton
3. Sincerely, Me – Mike Faist – Dear Evan Hansen
4. Burn – Phillipa Soo –  Hamilton
5. Alexander Hamilton – Leslie Odom Jr. – Hamilton
6. My Shot  – Lin Manuel Miranda – Hamilton
7. Helpless – Philipa Soo – Hamilton
8. The Schuyler Sisters – Renée Elise Goldsberry – Hamilton
9. The Room Where It Happens – Leslie Odom Jr. – Hamilton
10. Wait For it –  Leslie Odom Jr. – Hamilton
Thanks to Halfords for providing us with the Top 10 Lists!
To read more about the research and find the playlists visit: http://blog.halfords.com/best-driving-playlists/
---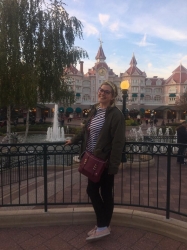 Latest posts by Danielle H
(see all)