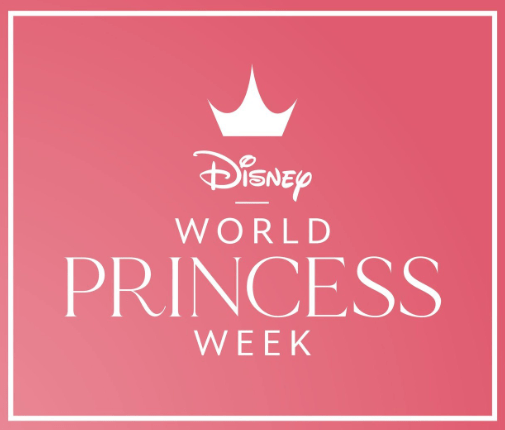 13 Disney Princess Inspired Adventures for your next Vacation
It's World Princess Week and we're bringing you princess inspired adventures for you to experience on your next vacation! Disney offers many great options for exploring the globe – so we've curated a selection of trips based on the personalities and traits of the beloved Disney Princesses. Find your favorite below to get inspired for your next big adventure!
Related – Celebrate 19 Years of 'The Princess Diaries 2: Royal Engagement' with these 8 Facts!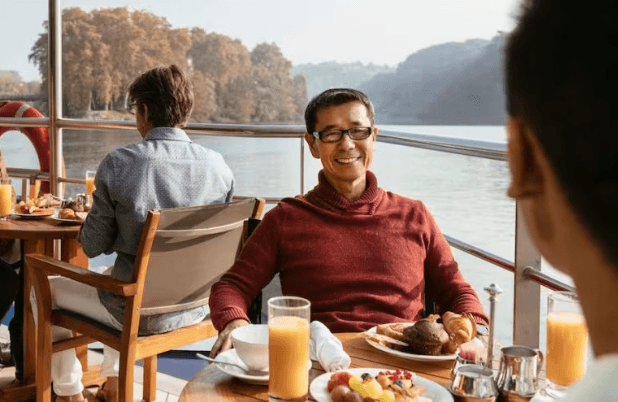 Inspired by Tiana – Channel your inner foodie on the Rhine River Cruise: Food and Wine
No one knows the value of enjoying food and drinks with great company more than the talented Tiana! She opened her restaurant, Tiana's Palace, on those exact values, and Adventures by Disney did the same when developing its Food & Wine cruise on the Rhine River. This adult-exclusive sailing brings you through Switzerland, France, Germany and the Netherlands in pursuit of world-class culinary delights – from wine tasting to macaron-making – and unmatched scenic views. Have you booked yet? You're almost there!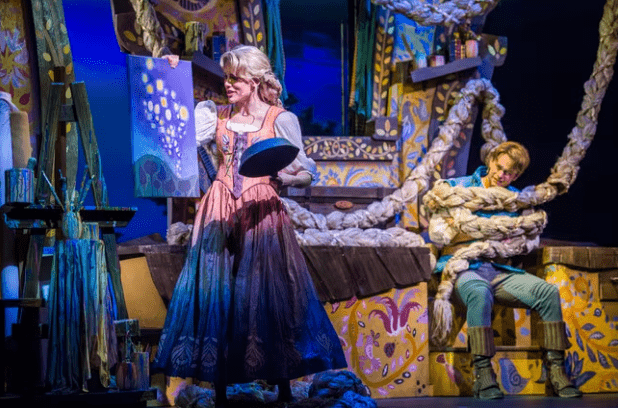 Inspired by Rapunzel – Set sail aboard the Disney Magic  
Rapunzel is curious, creative, and always ready to discover everything! There's so much to do onboard a Disney cruise, and you too will appreciate the exciting opportunity to explore all the Disney Magic has to offer. Plus, with a few lively Rapunzel-related experiences (like a fabulous dinner at Rapunzel's Royal Table or the enchanting "Tangled: The Musical"), there's no shortage of reasons to leave your tower for this nautical adventure aboard the Disney Magic.
Inspired by Raya – Experience lively culture in Vietnam, Laos & Cambodia  
Raya is a determined, fearless and compassionate leader who attracts life-long friends along her journey to save the world. With Adventures by Disney, you can explore one of the Southeast Asian countries that were the actual inspiration for Walt Disney Animation Studios' film, "Raya and the Last Dragon," in Cambodia! Highlights of the time spent in Cambodia include an adventurous tuk-tuk ride through the temples of Angkor Archaeological Park, a journey down the Siem Reap River in a gondola and more. Excitement is calling and, as Raya's pal Sisu says, "You just have to take the first step!"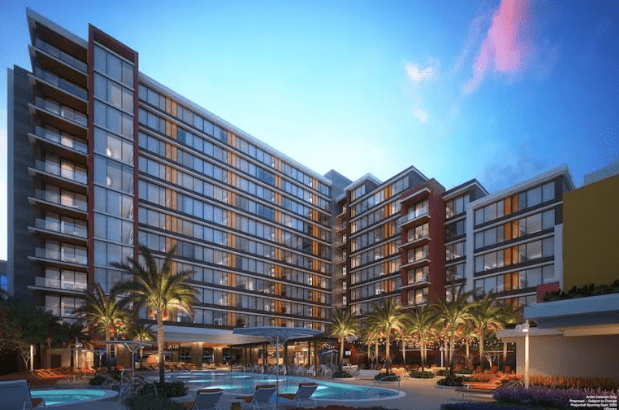 Inspired by Aurora – Rest and relax at The Villas at Disneyland Hotel 
Comfort is KEY for "Sleeping Beauty" and your next vacation accommodation shouldn't be any different. The Villas at Disneyland Hotel opens in September 2023, and this new Disney Vacation Club property will offer top-notch comfort, just-like-home amenities and a brand-new pool area – perfect for a magically comfortable and relaxing stay. We know the beds are comfy, but try not to get too much beauty sleep, or you'll miss out on all the Disneyland Resort fun!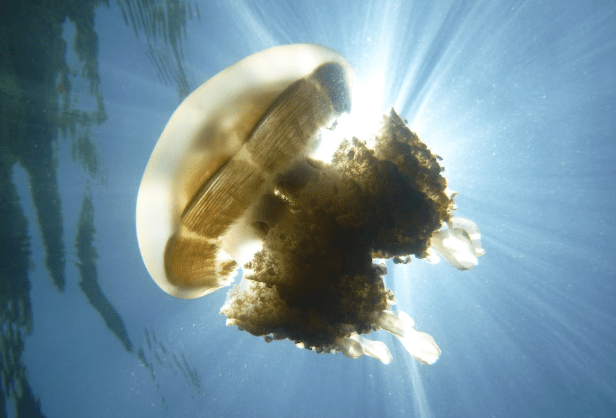 Inspired by Moana – Unlock underwater worlds in Palau: Snorkeling and Kayaking the Pristine Seas 
Moana expertly navigates the seas, and you can do the same on this trip with National Geographic Expeditions. This trip is perfect for those who love being in the water! Travelers will embark on marine exploration in beautiful private marine sites alongside expert conservationists, knowledgeable guides and bright sea life. In addition to snorkeling and kayaking with a perfect view of bright coral reefs, caves and lagoons, you'll also learn about Palauan culture through dance, museums and more. You're welcome!
Pro tip: For Moana fans looking for a little more laid-back getaway, the wayfinder has been known to visit Aulani, A Disney Resort and Spa from time to time …
Inspired by Ariel – Coast along on the Adriatic Expedition Cruise 
Thingamabobs, everywhere! The Adriatic Expedition Cruise with Adventures by Disney brings you to enjoy incredibly preserved maritime history through this coastal region – a pastime worthy of the curious Ariel and her fans. During this scenic itinerary, each day brings an opportunity to roam the cobblestone streets of idyllic towns along the coast while enjoying immersion in local cultures. No dinglehoppers required.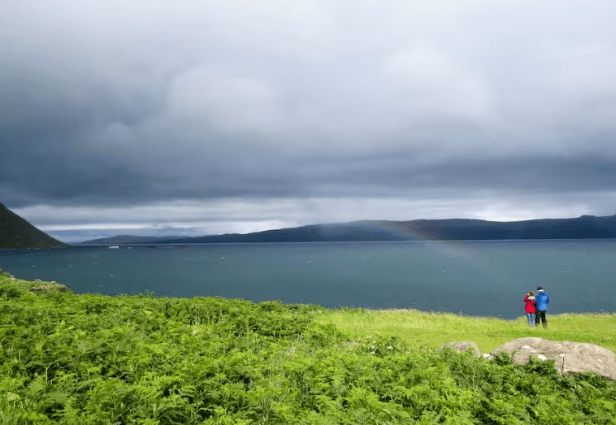 Inspired by Merida – Foster your adventurous spirit on a Scotland Hiking Adventure 
The spirit of adventure courses through your veins, just like Merida. On this active itinerary with National Geographic Expeditions, you will discover rich history and natural beauty through hikes led by knowledgeable experts, exploring lakes, waterfalls, geological formations and historic sites more than a thousand years old. Fresh air and stunning views make this a once-in-a-lifetime expedition for explorers – you only have to be brave enough to see it.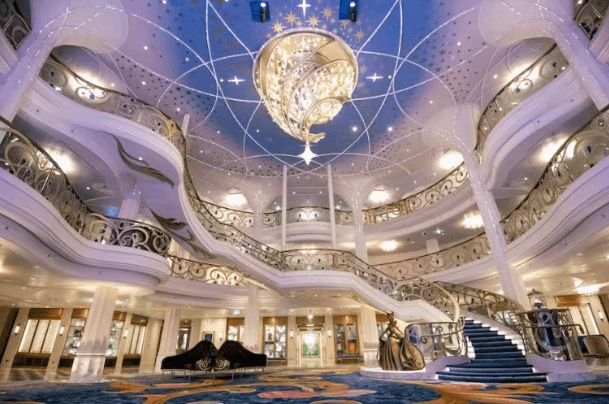 Inspired by Cinderella – Dream big on the Disney Wish  
With her belief that wishes really do come true, Cinderella embodies the spirit of enchantment, which is the motif of the Disney Wish and a theme found at the heart of so many cherished Disney stories. The Disney Wish features a distinctly Disney design concept inspired by the timeless tales of wishes come true – just like Cinderella! This iconic princess is the signature statue in this amazing ship's Grand Hall, which is inspired by a fairytale castle much like the one she lived in. If you look in the Grand Hall, you can even find her magical glass slipper! Just don't go losing your slipper (or beach sandals) on the grand staircase …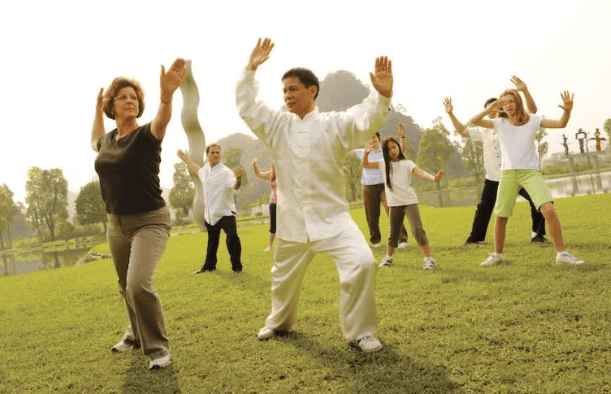 Inspired by Mulan – Expand your horizons in China  
Mulan embodies a family-first mentality and values tradition, so what better way to explore China with Adventures by Disney than to bring your loved ones along? Throughout this adventure, you'll see giant pandas, experience a Tai Chi demonstration, and accompany expert storytellers as they bring unique historical locations to life – all great opportunities for brave explorers like Mulan.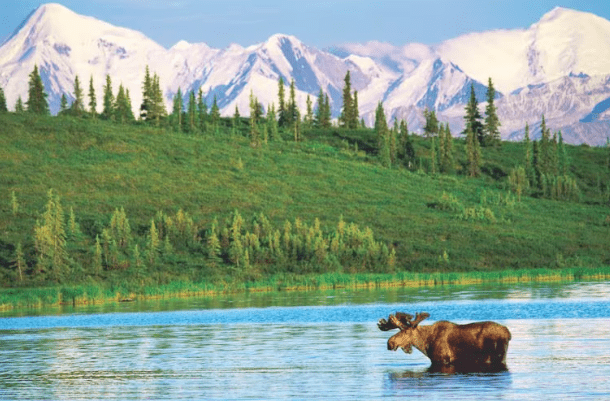 Inspired by Pocahontas – Explore the wilderness on the Alaska: Denali to Kenai Fjords Expedition  
Pocahontas is free-spirited and connects with nature in a powerful way – and you will too as soon as you step into the beautiful Alaskan wilderness. Whether you're excited to see humpback whales in Kenai Fjords National Park or explore the incredible ecosystems at Denali National Park, there's something for all nature lovers to enjoy on this National Geographic Expeditions trip. This bucket-list journey is just around the riverbend.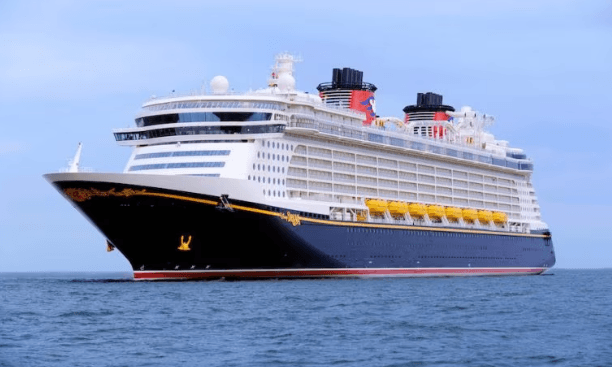 Inspired by Jasmine – Embark on a European cruise on the Disney Dream  
Jasmine is a free-spirited princess who wants to see the world—and you can relate. There's no better way for you to do the same than to take a Disney Cruise Line European cruise on the Disney Dream! With so many unique adventures available for all ages during the ship's time at port, this is a great way to see a whole new world.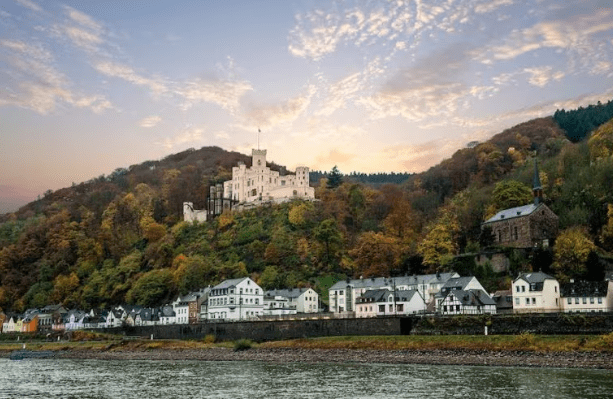 Inspired by Belle – Discover charming destinations on the Rhine River Cruise 
Do you ever catch yourself daydreaming about getting out and seeing more of the world? You're a lot like Belle! The Rhine River Cruise with Adventures by Disney is a great way to go beyond the pages of history books to learn about idyllic places across four countries along this iconic river. During your time in France, you'll even walk along the cobblestone streets of Riquewihr, the 13th century medieval town that helped inspire Belle's village in Disney Animation's "Beauty and the Beast." Be our guest on this incredible journey.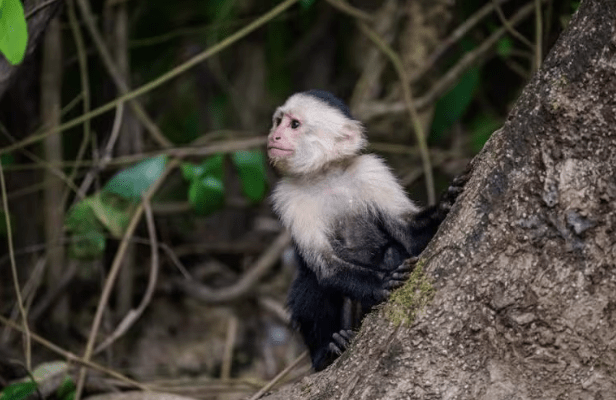 Inspired by Snow White – Make new animal friends in Costa Rica 
If you love animals like Snow White does, then the Costa Rica: Wildlife and Conservation trip with National Geographic Expeditions is for you! Costa Rica is incredibly rich in biodiversity, and there is an abundance of wildlife to see. Not only will you have a chance to observe hundreds of unique species in research stations, wildlife refuges and national parks, but you'll also be supporting conservation efforts while you do so. Please don't sing to the animals, though … that only works for Snow White.
What princess inspired adventures will you embark on next?
Ready to plan your next princess inspired adventures? Contact me for a free vacation quote! I am a travel agent with Destinations to Travel, my services are free, and I'd love to help you plan your next adventure!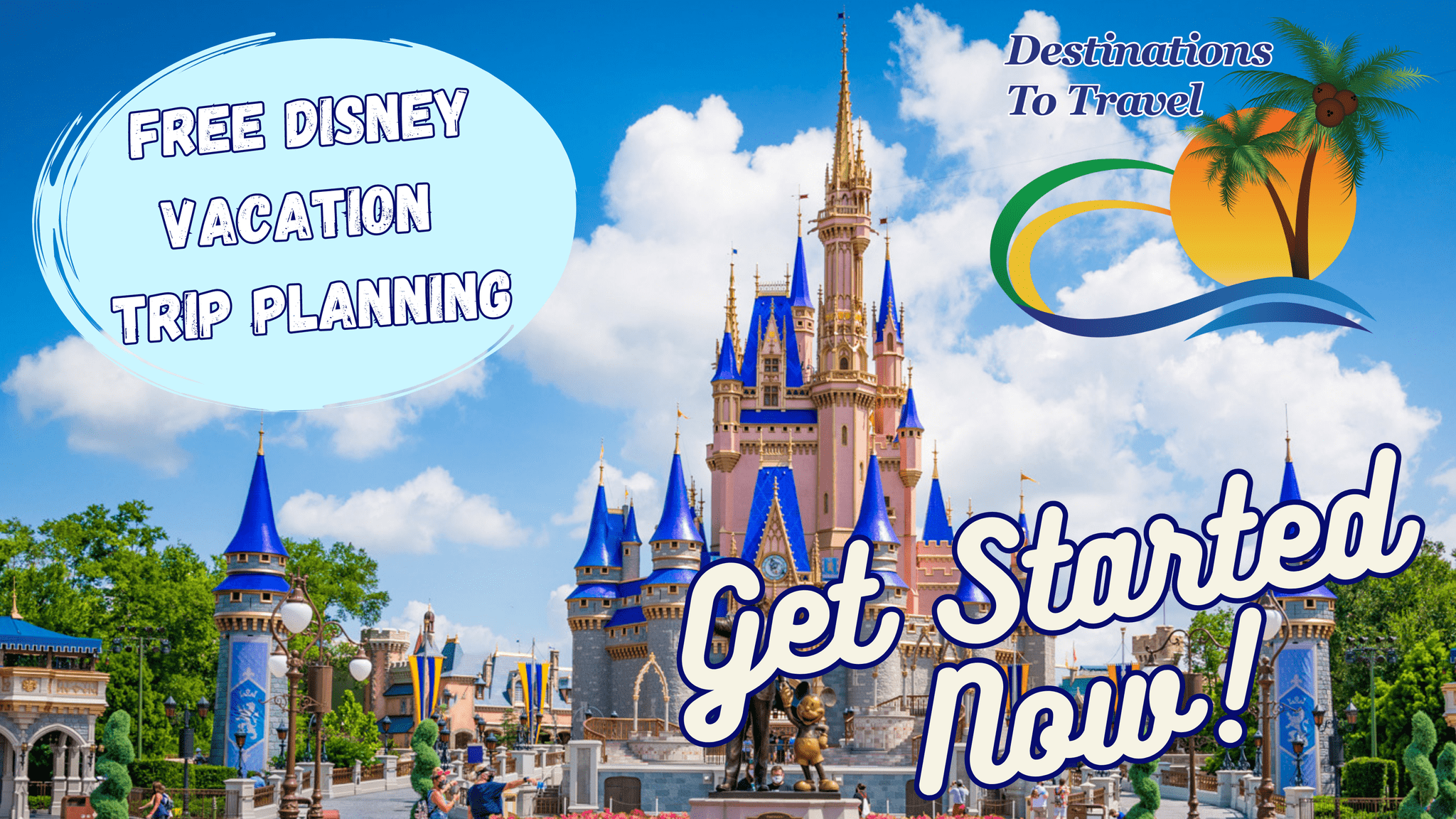 Let our friends at Destinations to Travel help you book your next Disney Vacation. They are the preferred Travel Agency of Chip and Company and Disney Addicts, and who we use ourselves.
Get started Now for your FREE No Obligation Quote.
Book With our friends at Destinations to Travel