Q: Are there any Walt Disney World discounts available for 2018? 
A: If you're thinking about booking a Spring or Summer Walt Disney World vacation package you are in luck as Disney has a few discount offers currently running. It's not too late to plan a Spring Break or Early Summer 2018 vacation by taking advantage of one of the following discounts:
Summer Meal Offer – Not to be confused with FREE Dining (which is an Autumn promotion and usually offered later in the Spring), guests booking under this offer will receive one FREE meal per person (ages 3 and up), per night at select Walt Disney World Resort quick service locations.  In order to qualify guests must purchase a non-discounted 5-night/6-day room and theme park ticket package at a select Disney Value Resort hotel.
Booking Window: January 3 – February 11, 2018 – 

Act fast, this discount is only available for one more week! 

Travel Window: May 29 -August 25, 2018.  
Each Quick-Service meal includes one entree and one non-alcoholic beverage (or if 21 or over, one beer, wine or cocktail). Guests should note that number of rooms allocated for this offer is limited.  Already having a reservation does not guarantee you a discount.  The offer cannot be combined with any other discount or promotion and everyone in a guest room must be on the same offer.  The following resorts are excluded from the offer:
Campsites at Fort Wilderness Resort and Campground
Disney's Art of Animation – The Little Mermaid Standard Rooms.
Sun and Fun Room Offer – This offer is a room and package discount offering savings of up to 20% at select Disney Resort Hotels for stays during the following dates:
Most nights Feb. 18-April 14, 2018. Book through March 7, 2018.
Most nights April 15-June 10, 2018. Book through April 7, 2018.
The discount is staggered depending on what resort category you are staying in.  For instance, a guest staying at a Deluxe or Deluxe Villa property will receive the 20% discount where guests staying in Moderate and Value Resorts will receive lesser discounts.
Guests that upgrade to a room and ticket package with a minimum of a 5-day theme park ticket with Park Hopper or Park Hopper Plus will also get one more day added to the ticket for FREE!
The number of rooms allocated for this offer is limited. Already having a reservation does not guarantee you a discount. Length-of-stay requirements may apply. Additional per-adult charges may apply if more than two adults per room at Disney Value, Moderate and Deluxe Resorts. Cannot be combined with any other discount or promotion. Advance reservations required.
Several of Walt Disney World's resorts are exempt from the offer, these are as follows:
3-bedroom villas

Bay Lake Tower

at

Disney's Contemporary

Resort
Cabins at

Copper Creek Villas & Cabins

at

Disney's Wilderness

Lodge
The Villas at

Disney's Grand Floridian

Resort & Spa
Bungalows at

Disney's Polynesian

Villas and Bungalows

Disney's Art of Animation

Resort –

The Little Mermaid

Standard Rooms

Disney's Port Orleans

Resort – French Quarter
Will any additional offers be available to guests with travel plans later in the year? Yes. Though there is no guarantee that Disney is going to release the same discounts year on year, looking back at 2017 can give us an indication of what we may still expect discount-wise throughout 2018.
Here's a quick look at other discounts released last year:
Summer Discounts for May – August 2017
Summer Room Discount Offer.  Released on March 17, 2017 and bookable through July 14, 2017,  Disney offered an Enchanted discount for stays from May 28th thru until August 31, 2017.  The discount offered 15- 25% off accommodation depending on where you stay.  The higher the resort category the greater the discount.
Fall Discounts August – December 2017
Fall Room Discount Offer.  On April 24, 2017 Disney released 2 promotions for the latter half 2017.  The first was a 15 – 30% room discount offer. The discount was good on vacations running from August 1st – October 1st, 2017 and was bookable until August 31st, 2017.  As with previous room discounts, the percentage of savings was greater the higher your resort category with Deluxe Resorts offering a larger discount than Values.
Fall Free Dining Promotion.  Disney's most-anticipated discount each year, the Free Dining offer was launched on April 24, 2017 for dates between August 21st and December 23rd, 2017.  There are typically quite a lot of terms and conditions attached to this offer.  For instance, this year there were several blackout dates (including the entire month of October) and in order to qualify visitors had to add on the more expensive Park Hopper or Park Hopper Plus ticket options to their package.  Those who qualified that were staying at a Value or Moderate category got the Quick Service Dining Plan. Those who stayed at a Deluxe Resort qualified for the regular Disney Dining Plan. However, guests hoping to score a FREE dining promotion in 2018 should note that restrictions were so tight this year that many are speculating that the promotion may be extremely limited.
Fall Discount Room Offer – This discount cropped up a bit later in the year and offered 10 – 20% off room rates for stays between October 8 – December 24, 2017. The discount was bookable from July 17 – October 17, 2017.
Disney Ultimate Christmas Package – This discount ran from October 16 – December 10, 2017 and covered dates from December 21 – December 26, 2017.  The package included special holiday perks like tickets to Mickey's Very Merry Christmas Party, Dining, Extra Magic Hours, Character Meet and Greats and Special Gifts. The offer was extremely limited and only available to guests staying at a Moderate, Deluxe and Villa properties with a minimum of a 5-night stay and 4-day Park Tickets with Park Hopper or Park Hopper Plus.
What if I've already booked my Walt Disney World vacation package? Will I still qualify for the discounts?  Yes. One of the perks of booking a Walt Disney World vacation package is that discounts can be applied even after you booked.  To find out if you qualify contact your Travel Agent or if you booked on your own, reach out to Disney directly.  However, it should be noted that discounts at Disney World are limited and may not be available at all properties. When working with clients, I always advise you to book within your comfort zone.  If you are booking a non-discounted package, don't count on a discount. Instead, make sure your initial package price is something you are comfortable with.  That way any discounts you may receive throughout the year will feel like an added bonus!
How can I be sure I'm getting the best discounts? A great way to nab discounts as they become available is to work with a Disney-focused Travel Agent. Most agencies offer a discount monitoring service and will apply any eligible discounts directly to your packages even after you've booked.  They will also compare discounts to make sure that you are always getting the best savings. 
Read below to find out how you can get your FREE quote from MickeyTravels, the preferred agency of Chip and Co. and Disney Addicts.
Click here for your FREE no obligation quote!
Find articles like this helpful? Then why not consider booking your next Disney holiday with an Authorized Disney Vacation Planner? As an agent with MickeyTravels, I can help you plot out your perfect holiday, work with you to come up with unique ways to make your holiday truly your own, and make sure that you are always getting the best deals and discounts (even after you've booked.)  Best of all my services are absolutely FREE.  Get in touch at 1.800.801.4025 via email at mroden@mickeytravels.com or follow along on Facebook. 
Image copyright Disney.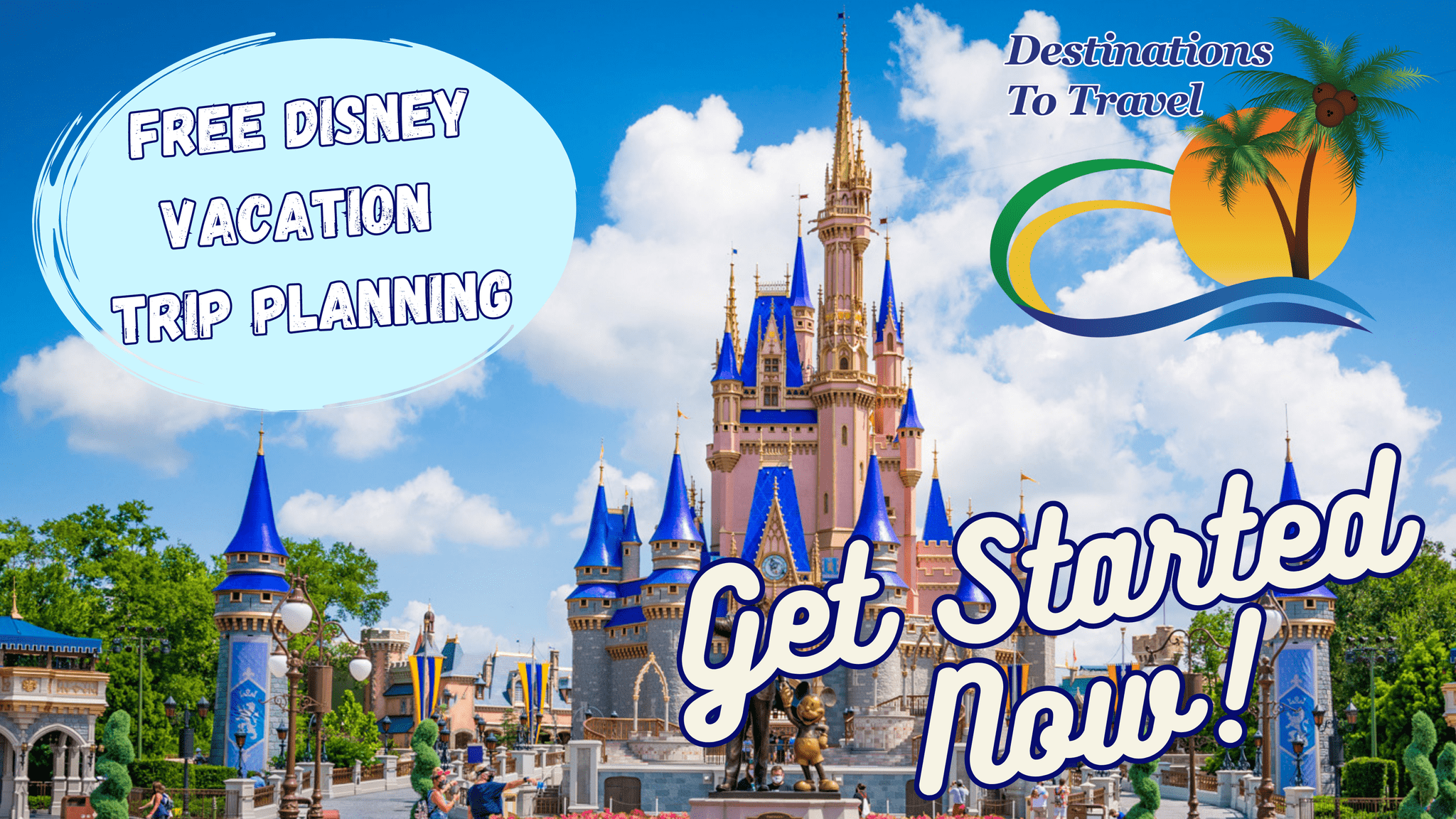 Let our friends at Destinations to Travel help you book your next Disney Vacation. They are the preferred Travel Agency of Chip and Company and Disney Addicts, and who we use ourselves.
Get started Now for your FREE No Obligation Quote.
Book With our friends at Destinations to Travel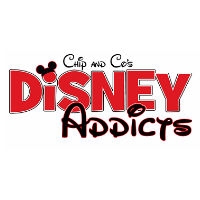 Latest posts by Disney Addicts Past Writers and Friends
(see all)