When it comes to planning a Walt Disney World vacation, so much emphasis is placed on booking well in advance in order to secure dining reservations get those FastPasses or nab yourself a good discount.  However, for some of us, planning a last-minute trip is essential due to work, family commitments or budgets. So what does this mean for families with only a short period of time to plan?  Is it do-able and will it be enjoyable to plan a last-minute Disney getaway?
I am a notorious last-minute Disney planner, I've often been known to take trips with under a month to plan.  Does that mean I have no dining reservations, no Fastpasses, won't be able to take the airport shuttle service or get MagicBands in time? Far from it. Though planning well in advance is a nice relaxing approach for a lot of first-time visitors, scheduling in that last-minute trip can be just as fulfilling and certainly doesn't mean you'll have to miss out on all of the things that makes Disney magical.  However, with not as much time to spare, it does mean you'll have to do things a bit differently.  With this in mind here are 7 quick tips to help you with your last-minute plans.
1. Be Flexible With Resort Choices –  If you're planning a last-minute Disney visit, resort availability may be limited.  This means that you may not get your first choice of resort.  Go into the process with an open mind and be flexible. Though many of the popular resorts will fill up months in advance, there are 25 resorts on property meaning there's still bound to be options that will work for your group. Whether it's booking online, through a travel agent or by calling Disney, its good to have a handful of resorts that you wouldn't mind staying in.  Not finding the availability you want? It also pays to play with dates especially when it comes to last-minute availability.  Sometimes switching your check-in date from a Sunday to a Monday, for instance, might open up new resort options.
2. Still Search for Discounts – Though popular Disney discounts like FREE dining might book up within days, Disney also runs other discounts with a broader availability.  For instance, those hoping to squeeze in a Spring Break or Summer visit to Walt Disney World can currently find discounts available through until June 10th! Check out this article for further details!
3. Yes, you can still get Advanced Dining Reservations – One of the biggest concerns for people booking last minute packages to Walt Disney World is if all the good dining reservations will be gone. Though extremely popular restaurants like T-Rex, Cinderella's Royal Table, Be Our Guest, Ohana and Akershus Royal Banquet Hall may show limited availability, there is still usually a healthy selection of dining options across the parks and resorts to choose from even with only a few weeks to spare.  I always highlight to clients that dining availability is constantly changing. The key is to be persistent and check every day.  You never know what might open up.
Here's a quick tip: If you're planning with only a couple of months notice, I always encourage clients to check reservations around the 30-day mark.  This is when final payments are due and is a popular time for cancellations.  Also, check out this article for a list of restaurants where it tends to be easier to get last-minute reservations.
4. Yes, you can still get good FastPasses during your stay –FastPasses allow you to jump to the front of the line for 3 of your favorite rides and attractions each day. These are a huge perk and FastPasses can be scheduled 60 days before your vacation (for onsite guests)  using the My Disney Experience App.  So does this mean that anyone booking a vacation at the last-minute misses out? Absolutely not. Like dining, the FastPass booking system is constantly changing.   Guests are making, altering and dropping reservations all the time which means that new availability can crop up.  If there's a ride you really have your heart set on then keep checking the My Disney Experience App right up until you hit the parks. Extremely popular attractions like Seven Dwarfs Mine Train and the new Pandora-themed attractions may not offer availability initially but you may be surprised at what crops up as you near your vacation.  I managed to get a Flight of Passage FastPass with less than 2 weeks notice.  It can be done!
5. You can still order customized MagicBands for your family – One of the coolest things about the MagicBand system is  that it allows visitors to customize the colors and names engraved on your MagicBands (which serve as your park tickets and room key.)  Many people planning last-minute vacations worry that they won't have enough time to customize their bands and have them shipped out to them before they arrive at Disney.  This isn't always the case.  As a matter of fact, MagicBand customizations can be pretty last-minute.  Here's a breakdown.
If you customize your MagicBand at least 11 days before you arrive at your Disney Resort hotel, it will be shipped to your home.
If you customize your MagicBand between 10 days and 6 days before you arrive at your Disney Resort hotel, you will receive it when you arrive at your Disney Resort hotel.
If you do not customize your MagicBand until 5 days or less before your arrival, you will receive a non-customized MagicBand when you arrive at your Disney Resort hotel.
For those planning with under 5 days notice, please know that you also have the option of purchases MagicBands at many of the gift shops on property.  A member of Guest Services should then be able to link your reservations to them for that extra little bit of customization.
6. You can still use Magical Express and have your luggage picked up even if there's not time to send out your luggage tags. Disney's Magical Express free airport shuttle service can still be used by last-minute travellers.  You can even show up at the Magical Express check-in kiosk at Orlando International Airport without a booking and still hop on a bus provided you show proof you that you are staying on-site.
A perk of Magical Express is that the service will pick up your luggage for you (saving you the need to go to baggage claim) and your belongings will magically appear in your resort room.   To streamline the process, Disney sends out special luggage tags that can be affixed to your baggage that indicates you'll be using this service.  However, there seems to be a misconception that without these tags, you can't have your bags collected.  That is simply not true.  If Disney doesn't have time to send you your tags or your trip is so last-minute that you haven't pre-booked for Magical Express, simply take your ticket with your baggage claim stubs attached to them with you when you check in at Magical Express, they can use this information to retrieve your luggage so that you don't have to.  Its that easy!
7. Be sure to familiarize yourself with the payments, cancellation and changes policy.  If you're booking a Walt Disney World vacation package, full payment is due no later than 30 days before you are expected to arrive at Disney.   Also booking with under 1 months notice means that should you have to cancel, it will result in a loss of payment. Here's a quick look at the cancellation policy.
For cancellations made 30 days or more prior to guest arrival, amounts paid, minus cancellation fees assessed by third party hotels or other suppliers, non-refundable air transportation, non-refundable runDisney race registrations, travel insurance premiums, and other amounts owed, will be refunded.
For cancellations made 2 days to 29 days prior to guest arrival, amounts paid, minus a cancellation fee of $200.00 per package and minus any cancellation fees assessed by third party hotels or other suppliers, non-refundable air transportation, non-refundable runDisney race registrations, travel insurance premiums and other amounts owed, will be refunded. No refunds are given for cancellation of any personalized products or experiences.
For cancellations made 1 day or less prior to guest arrival or for no-shows, the full price of the package is non-refundable.
For those who have booked a Room Only reservation, a one night stay is required as a deposit at the time of booking to secure the room.  The remainder of the balance must be paid off upon check-in.  Room only guests must cancel at least 5-days before your resort stay to avoid losing your deposit.
Hopefully, our 7 pointers, will help you determine whether or not a last-minute Walt Disney World visit is do-able for your family.  I honestly love spur of the moment stays and have found them to be some of the most spontaneous, fun-filled trips our family has taken together.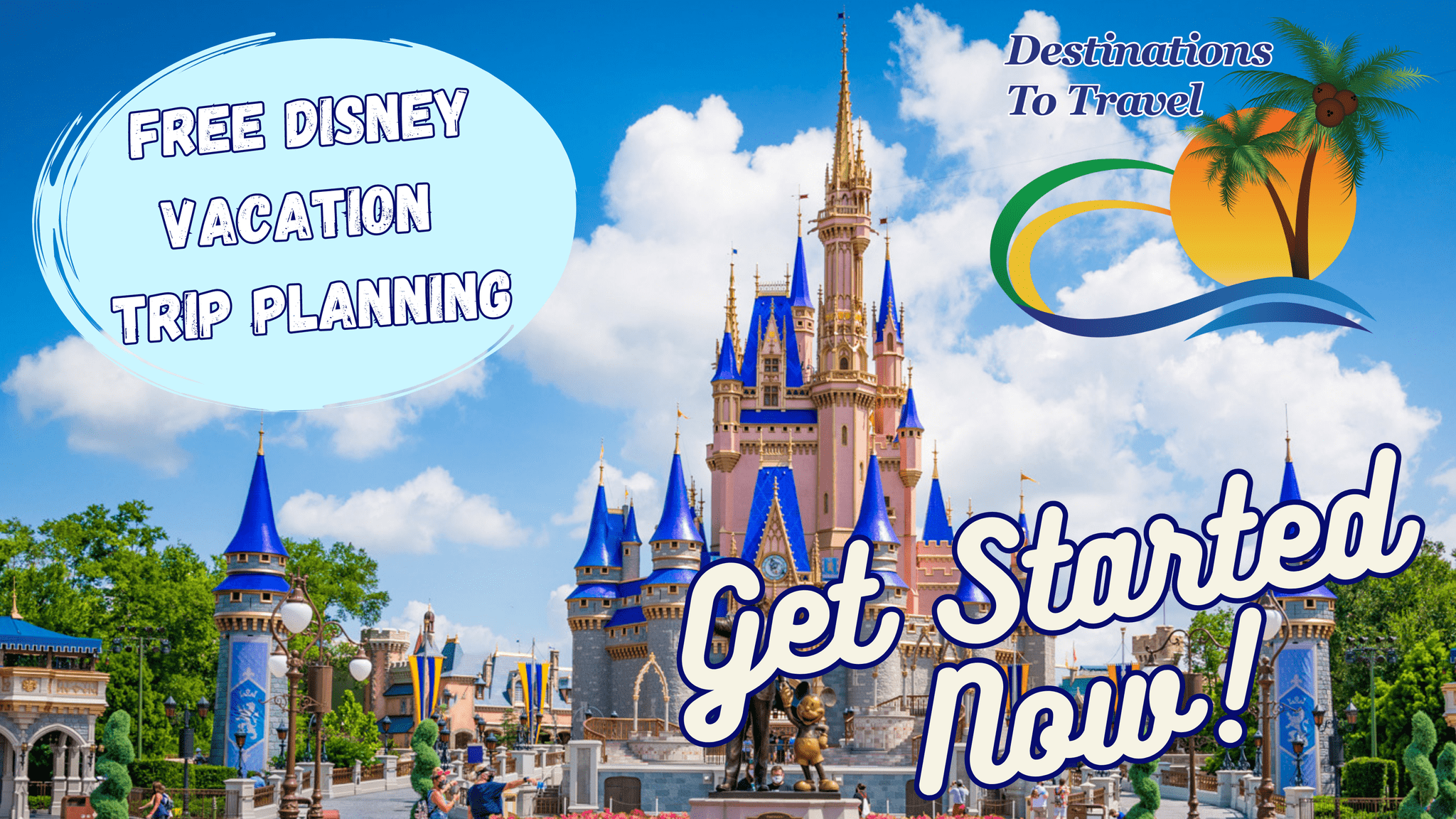 Let our friends at Destinations to Travel help you book your next Disney Vacation. They are the preferred Travel Agency of Chip and Company and Disney Addicts, and who we use ourselves.
Get started Now for your FREE No Obligation Quote.
Book With our friends at Destinations to Travel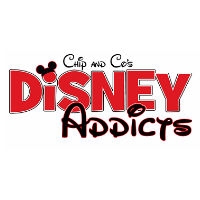 Latest posts by Disney Addicts Past Writers and Friends
(see all)