It's no secret that Disney World has amazing food. Disney is home to some of the best restaurants, and there are many to choose from. But what if you are just looking for some quick bites or snacks to hold you over? Well, Disney has plenty of those too! You don't always have to sit down for a table service meal to have something great. Save time and money by incorporating some delicious and hearty snacks into your day! Here are 5 of my absolute favorite quick bites to grab at Disney World!
Cheeseburger Spring Rolls
Found at a food cart near the entrance of Adventureland in Disney's Magic Kingdom Park, Cheeseburger Spring Rolls are a great quick snack to grab. The food cart often also features another type of spring roll too, such as the 50th Celebration Pastrami Spring Roll they are currently offering. You get two spring rolls included in the order and you can even choose one of each flavor!
Waffle Sandwhich
Next up for amazing quick bites are the waffle sandwiches from Sleepy Hollow Refreshments, located in Liberty Square inside Disney's Magic Kingdom Park. If you are feeling sweet, try the fruit and Nutella waffle sandwich (pictured above). If you are in the mood for something a little more savory, try the spicy chicken waffle sandwich. Both options are delicious!
Ronto Wrap
This unique wrap can be found at Ronto Roasters inside of Galaxy's Edge, located in Disney's Hollywood Studios Park. The wrap consists of grilled pork sausage, peppercorn sauce, and tangy slaw, all wrapped up in a delicious pita. It makes for a filling and hearty meal- all for only $12.99!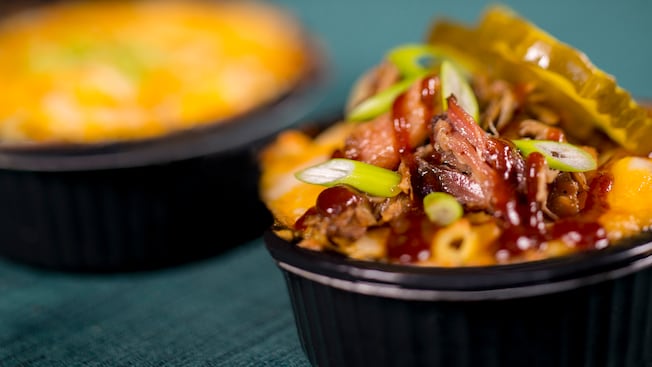 Baked Maceroni and Cheese with Pulled Pork
One of my all-time favorite quick bites has to be the Baked Macaroni and Cheese with Pulled Pork from Eight Spoon Cafe, found inside of Disney's Animal Kingdom Park. This is a hearty and delicious snack that will satisfy any appetite until the next full meal.
Tostada de Pollo
Many Disney guests walk right by the Choza de Margarita cart in the Mexico Pavilion in Disney's EPCOT Park and do not realize the location has food options! There are multiple delicious items found at this quick-service spot, including tacos, empanadas, guacamole, and my personal favorite- the Tostada de Pollo (a chicken tostada).
So next time you are visiting Disney World and are looking for a snack to hold you over, try one of these 5 quick bites, you won't be disappointed!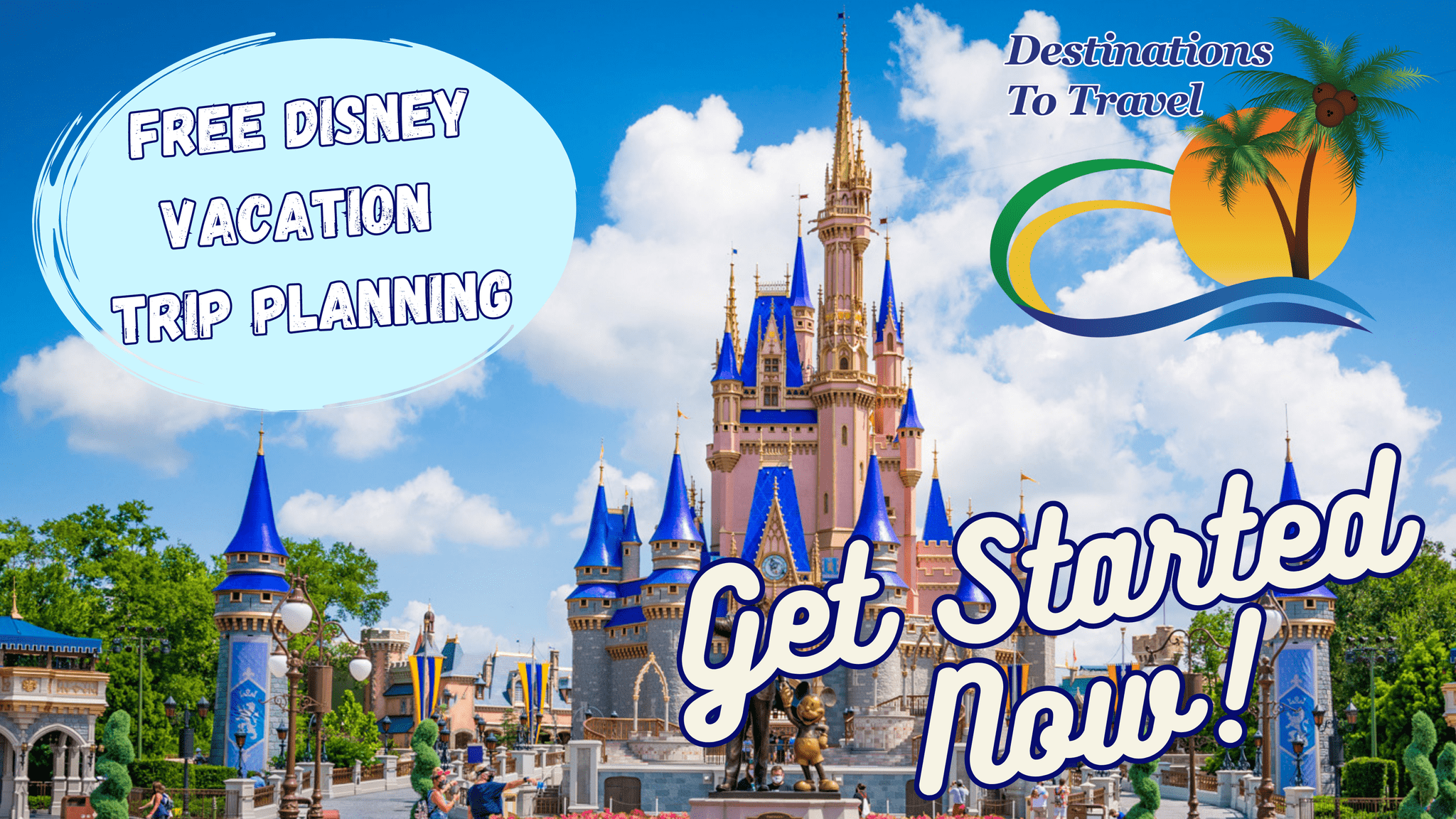 Let our friends at Destinations to Travel help you book your next Disney Vacation. They are the preferred Travel Agency of Chip and Company and Disney Addicts, and who we use ourselves.
Get started Now for your FREE No Obligation Quote.
Book With our friends at Destinations to Travel