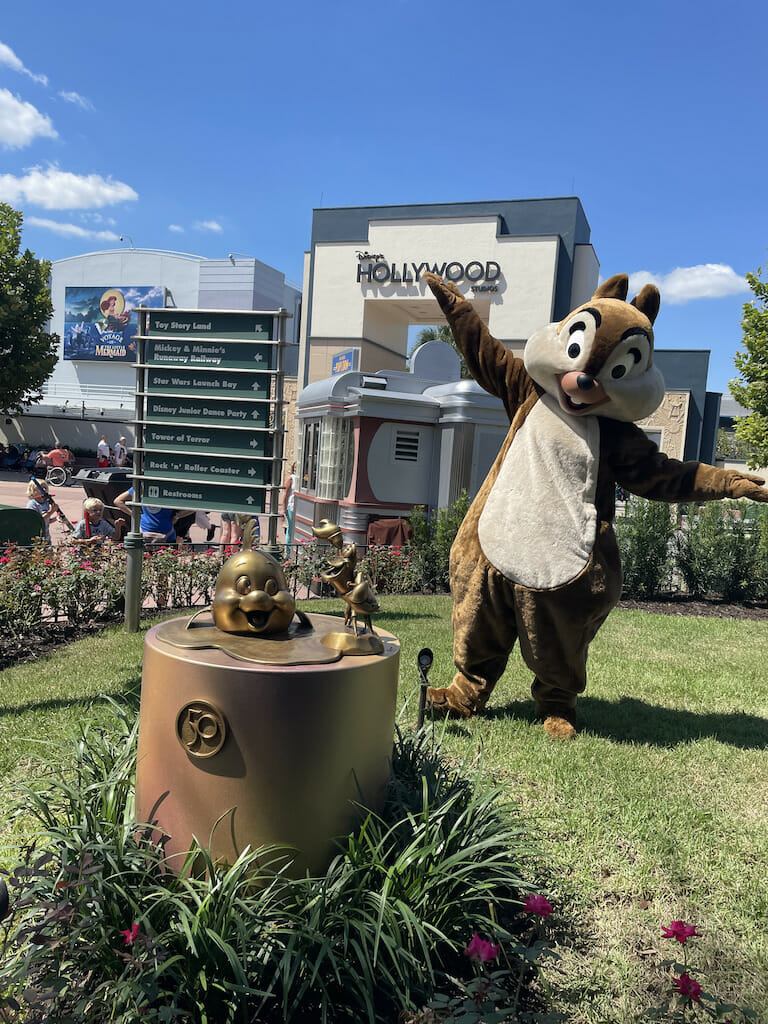 Hot days go hand in hand with a trip to Walt Disney World. These 5 tips will help you be MINDful of the heat.
The summer months can be HOT at Walt Disney World, with temps routinely in the mid to high 90's coupled with high humidity. For many families, however, summer provides the only time of year in which a family vacation is possible. Even if you are able to visit Walt Disney World outside of the summer months, hot days are still a possibility in central Florida (I am writing this article in late March, for example, and it is currently 90 degrees outside).
You shouldn't let the hot temperatures keep you away from the Most Magical Place on Earth, since enjoying yourself despite the weather is possible provided you put a little thought and planning into your itinerary. These 5 tips will help you be MINDful of the heat, and will ensure you enjoy yourself even if you are not a fan of hot days.
Related: The Perfect Sunny Day Retreat: Disney's Typhoon Lagoon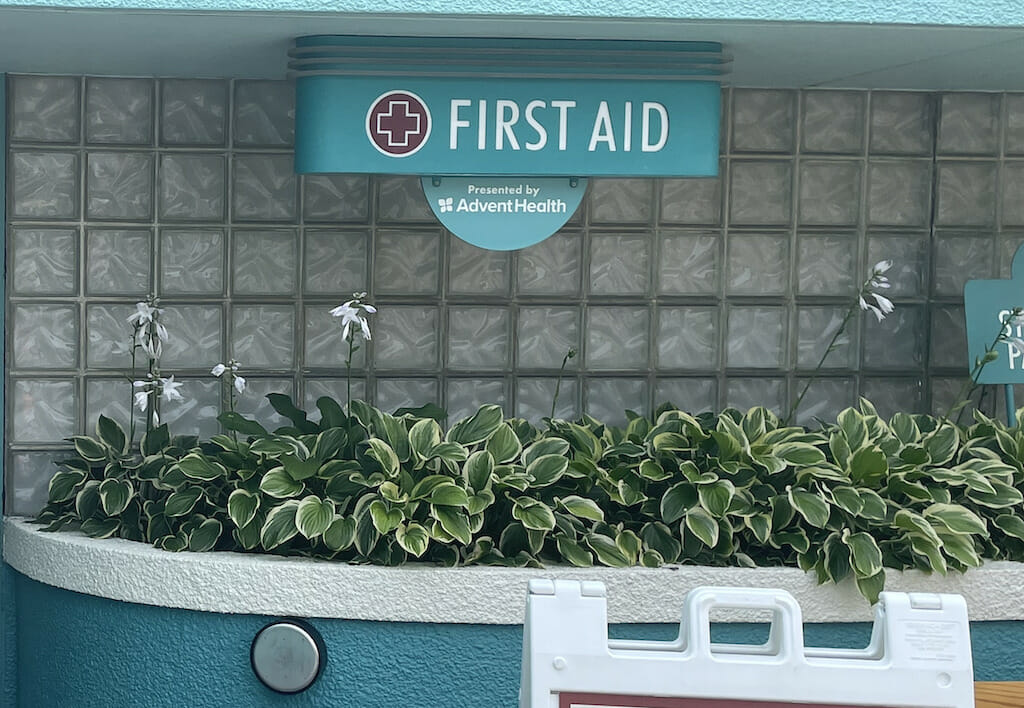 #5-Mind the sun
It is incredibly important that you mind the sun during your visit. The sun here in central Florida can really be a humbling experience for those not used to the climate. It is hot, intense, and prevalent for much of the day. The sun is not, however, an insurmountable foe but rather one that can easily be kept in check by incorporating a few items into your routine.
Sunscreen is a must, apply it early and often! Hats and sunglasses can help shield your eyes from the sun, and are really a must-have to navigate the parks. Technology can also be quite helpful here, as incorporating items such as misting fans, cooling towels, neck fans, and other cooling items can really help you maintain comfort as the days heat up. If you find yourself experiencing a heat related emergency, each park has a well-equipped First Aid center staffed by healthcare professionals that are more than happy to help.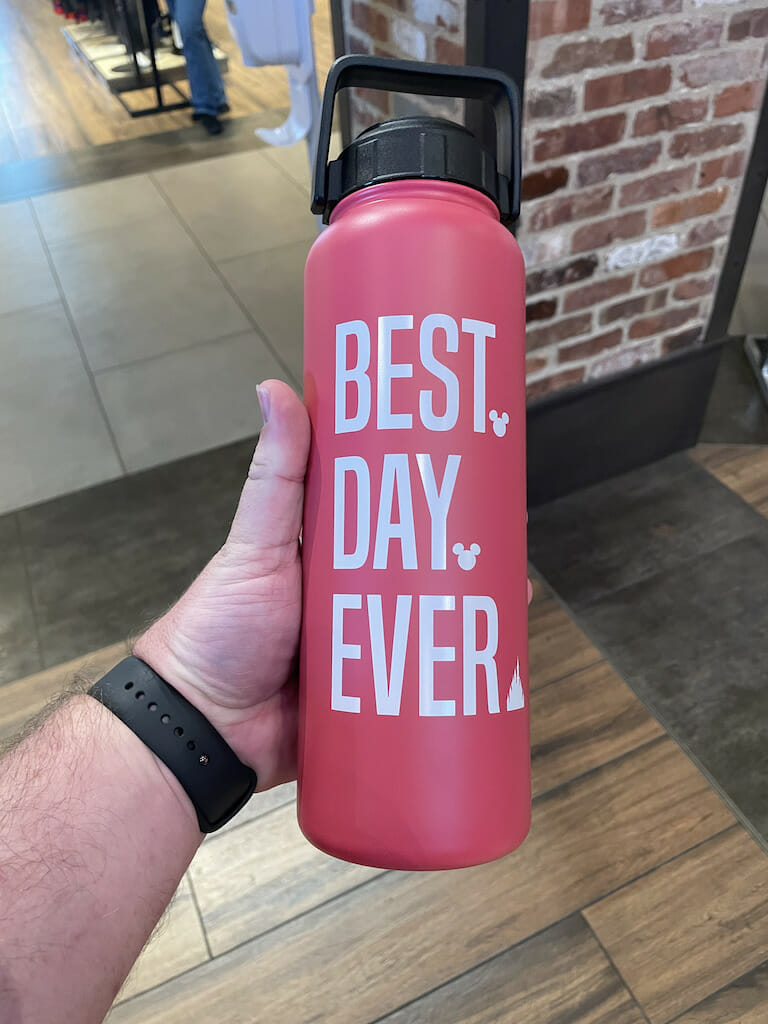 #4-Mind the hydration
I am always amazed at home many folks travel to Walt Disney World and simply do not drink water. Hydration is incredibly important when navigating the climate here, especially on hot days. Start hydrating early, and ensure you have a water bottle with you throughout the day. Disney is great with allowing outside water bottles into the park with you, and will even provide a free cup of ice water from any counter service restaurant upon request. If you wait until the middle of the day to start hydrating, you have started too late!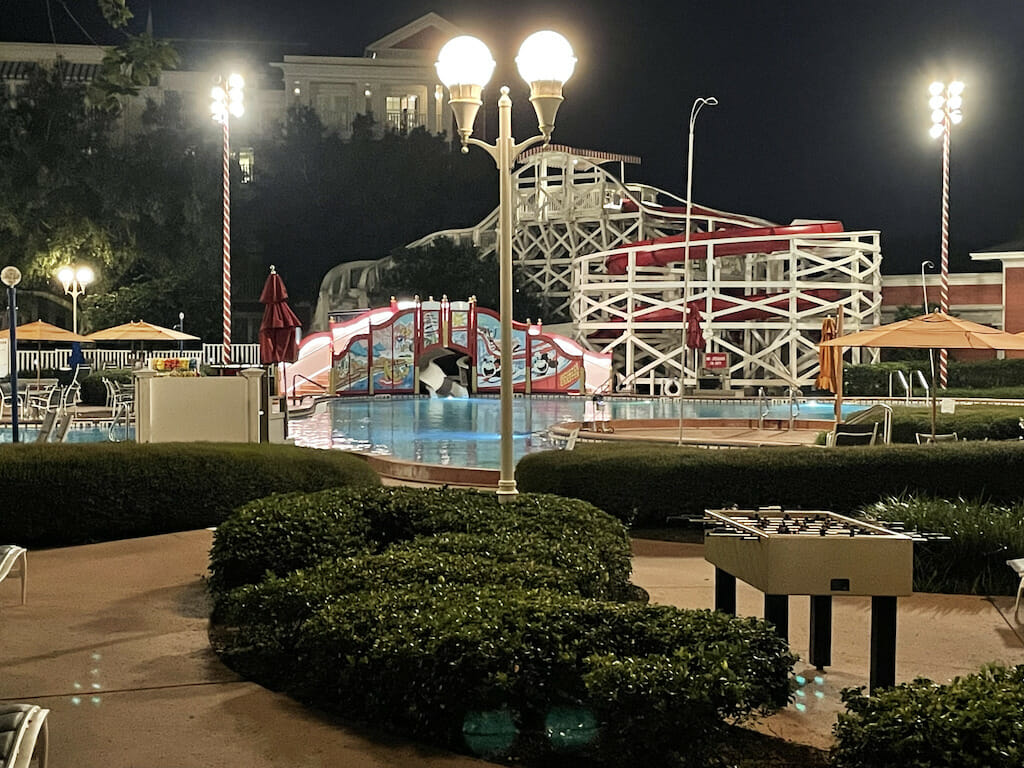 #3-Mind the pools
Walt Disney World resort hotels provide amazing amenities for guests, including some really cool pools. Planning a non-park day to enjoy these pools is a great way to re-energize during the week, and also provide great relief as you take a break from the parks during the day. The Walt Disney World water parks, Typhoon Lagoon and Blizzard Beach, are also amazing ways to escape the heat that can be planned via upgrading to Park Hopper + tickets or by purchasing separate water park tickets.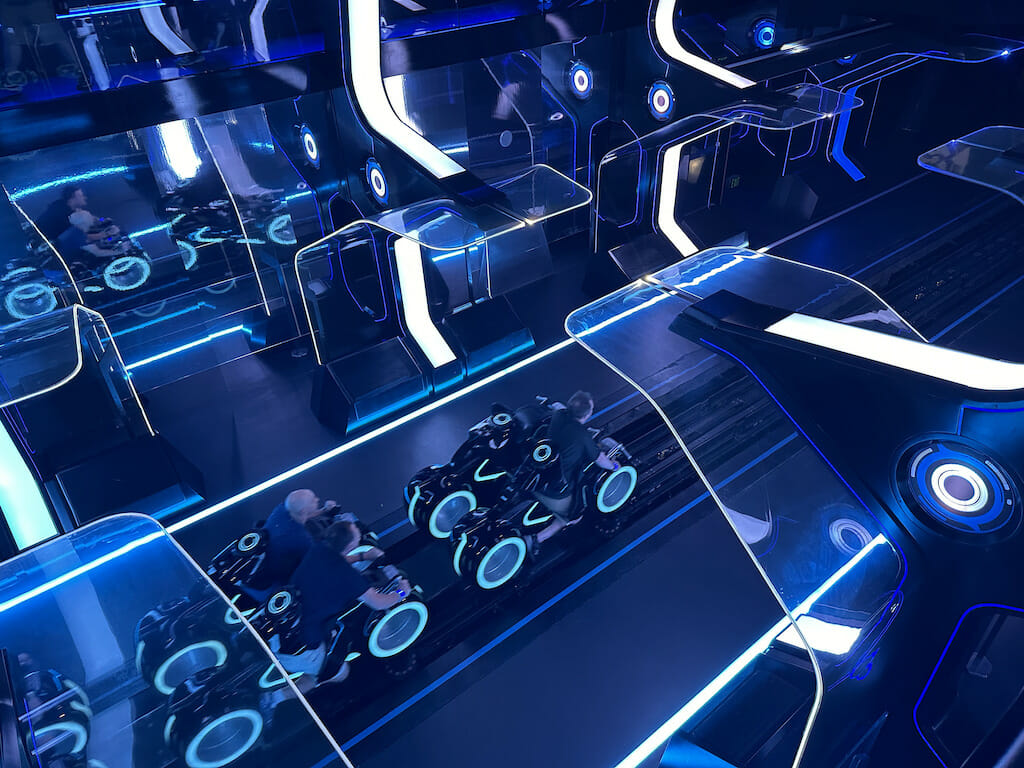 #2-Mind the attractions
Some attractions at Walt Disney World are better suited for hot days than others. Dark rides are indoors and air conditioned, providing a great escape from the heat while enjoying the attraction. Attractions that are located outdoors may be better left to earlier or later in the day when the sun is not quite as intense.
Indoor shows are also a great way to escape the heat and enjoy a little air conditioning while also experiencing a little Disney Magic. Festival of the Lion King and Finding Nemo: The Big Blue… and Beyond! at Animal Kingdom and For the First Time in Forever: A Frozen Sing-Along Celebration at Disney's Hollywood Studios are examples of shows that provide top-notch entertainment in an indoors, air conditioned setting.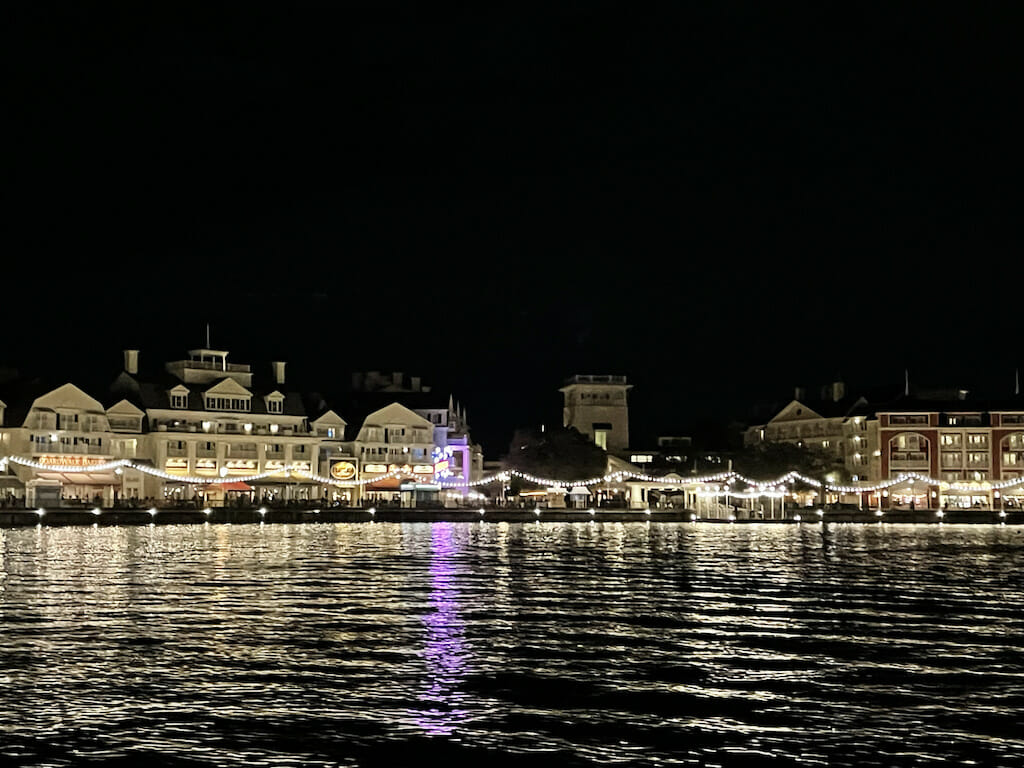 #1-Mind the time of day
My final tip is to mind the time of day. The afternoon and early evening can provide the hottest temps of the day, and ironically often also draw the largest crowds to the parks. Getting to the park for rope drop, heading back to your resort for a mid-day break, and then enjoying the parks again in the evening will allow you to have a great time while escaping the hottest part of the day.
Park Hopper will allow you to hop to a new park after your mid-day break, but even without Park Hopper you can still re-enter the same park you were in earlier in the day. This means you can hit up Magic Kingdom in the morning, leave the park, and then re-enter later that same day using the same park ticket.
Do you have any specific tips you use to MIND the heat while at Walt Disney World? Let us know in the comments!
---
Ready to book your next magical vacation? Contact me today! As an agent with Destinations To Travel, my services are provided at no additional cost when you book your Disney vacation package through me.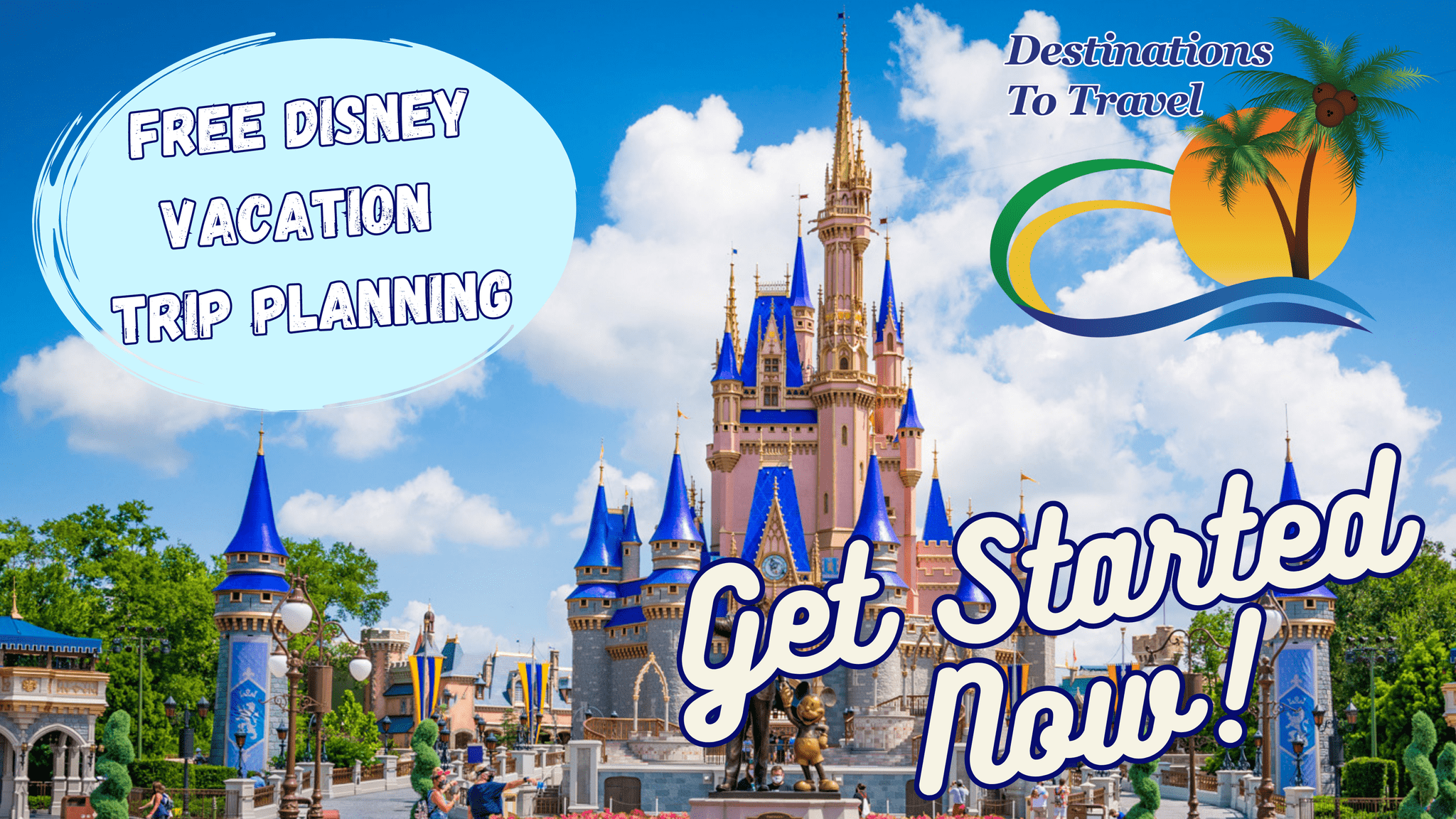 Let our friends at Destinations to Travel help you book your next Disney Vacation. They are the preferred Travel Agency of Chip and Company and Disney Addicts, and who we use ourselves.
Get started Now for your FREE No Obligation Quote.
Book With our friends at Destinations to Travel