It's interesting to think that Walt Disney approached Disneyland by taking the then modern-day amusement park, evolving it, and intertwining it with his own studio creations. Since then, the parks have created their own fanbase. Millions are attracted to the parks, not only as a place to take a vacation but a place where memories are made. Because of this, it has come as no surprise that movies have been made about some of the most iconic Disney attractions. Some are good, and some are just plain bad, but as you watch each one, you can't help but remember your own memories from your time at the parks!
Pirates of the Caribbean – 5 Released Films, 2 Upcoming

First on the list, but definitely the most popular! The Pirates of the Caribbean ride has managed to inspire not one, but 4 successful movies in their film franchise. These films have become so popular that Jack Sparrow has even made his way into the Disney Attractions themselves. One of the chests filled with Spanish gold in the Disneyland ride is even a prop so keep a lookout for it!

The Haunted Mansion (2003)

Released just 3 months after Pirates of the Caribbean, there was a lot of anticipation for The Haunted Mansion film. The ride itself has its own cult following and many of their spooky fanbases had been anticipating its release. Though it made over 183 million at the box office, the film struggled and received negative to lukewarm reviews. The film does pay homage to many of the rides' featured characters, so for any Haunted Mansion diehard, they should still check this film out

Tower of Terror (1997)

The Tower of Terror, first based on The Twilight Zone, inspired a movie in 1997. You've got that right. A show, inspiring a ride, that inspired a movie! Though the film may not have the best reviews, it does have its own following and its fans were bummed to find out that Disney+ had not made it available on their streaming service.

The Country Bears (2002)

If you don't like the Country Bears, you won't like this film. That may seem like a strong statement, but the attraction is an experience in itself. The film shows almost all of the same characters its fans know and love. For those who watch this film and remain confused, it may simply be because… you're out of the loop!

Tomorrowland (2015)

Though this isn't a specific ride, the feeling of Tomorrowland is enough to create an ambiance fit for a film. Walt Disney was always looking toward the future which inspired what Tomorrowland would soon become. In 2015, the film ' Tomorrowland' was released and has every bit of sci-fi and future one would expect to see at the parks.

Mission to Mars (2000)

The 'Flight to the Moon' ride was changed to Mission to Mars' – with that came inspiration to create a film destined to reach the stars. Mission to Mars (the film) would soon inspire what this ride would ultimately come to be.

Jungle Cruise (2021)

It is about time that we received a film adaptation of this beloved ride! What's the movie about? Well, If you've ventured on a jungle cruise yourself, you'll know that you face creatures of all kinds, puns, and of course – the famous backside of water – all of which make an appearance. This is a great adventure and family film – so for fans of the Jungle Cruise ride, keep your eyes peeled for some Easter Eggs throughout the film!

Muppets Haunted Mansion (2021)

The collaboration we never thought we needed, but definitely appreciated. The Haunted Mansion has been 'Muppet-ized" in the best way and it's a spooky laugh from start to finish. There are celebrity cameos, ride Easter Eggs, and a Miss Piggy Madam Leota or should I say… Madam Pigota. Park fans – make sure you don't miss out on this one!
Honorable Mentions –

Dinosaur – Formerly named "Countdown to Extinction", renamed after the 2000 Disney film.
It's A Small World – A film that was pitched in 1977 that never came to be.
Haunted Mansion – Set to be released on March 10th, 2023*
Untitled Pirates Film 6 – Currently in the works, release date TBA*
Untitled Pirates Film 7 – Currently in the works, release date TBA*
Tower of Terror – Currently in the works, release date TBA*
Space Mountain – Currently in the works, release date TBA*
Untitled Jungle Cruise Sequel – Currently in the works, release date TBA*
*All future dates are subject to change
Picture/Information: Disney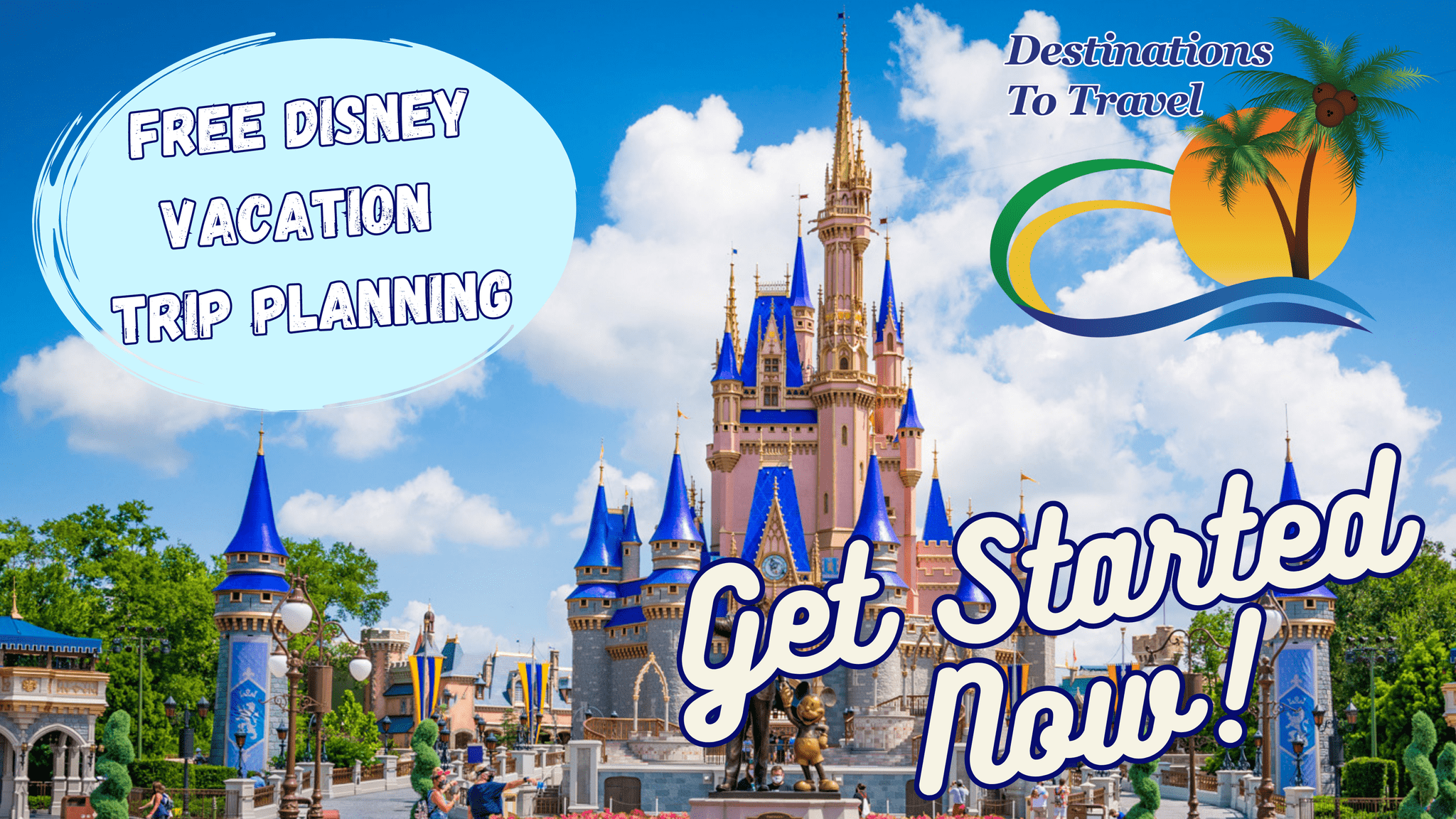 Let our friends at Destinations to Travel help you book your next Disney Vacation. They are the preferred Travel Agency of Chip and Company and Disney Addicts, and who we use ourselves.
Get started Now for your FREE No Obligation Quote.
Book With our friends at Destinations to Travel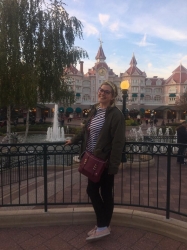 Latest posts by Danielle H
(see all)