Walt Disney World does a great job when it comes to bringing out the kid in all of us. There's nothing better than heading to Gaston's Tavern if you're a Beauty and the Beast fan. Even using the Tangled-themed bathrooms has become a favorite stopping point. But, there are plenty of references to movies that might not be as popular as The Little Mermaid that might get overlooked when visiting. Below are 7 Disney films that have inspired or been inspired by Disney Theme park areas.

1. Johnny Tremain (1957)
As a messenger for the Son's of Liberty, Johnny Tremain finds purpose after a terrible injury. As something that stemmed from an idea from Walt Disney,  Disney World's Liberty Square was inspired by this classic film. The Southern Live Oak Tree outside Liberty Tree Tavern is called… you guessed it… "The Liberty Tree" – named after a song featured in the film by George Bruns and Tom Blackburn. The tree itself holds 13 lanterns based off of the 13 colonies. So next time you grab a meal at the Tavern – thank Johnny Tremain!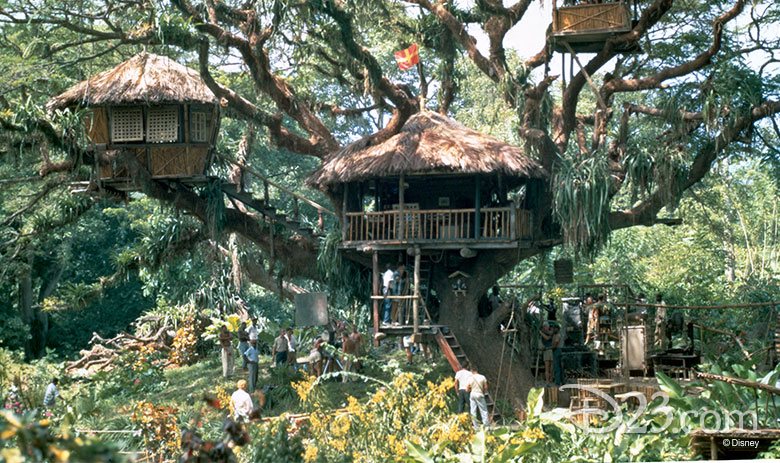 2. Swiss Family Robinson (1960)
This movie was a massive hit when it was released. The wholesome story of a family that bonds with each other, facing unique adventures – along with animal friends made this movie an instant classic!  The movie was so popular it influenced multiple parks. You can find the Swiss Family Treehouse in Magic Kingdom, Tokyo Disneyland, and Disneyland Paris. Heading to this attraction is a nice little break, plus you get a great view of Cinderella's castle from the top.
3. The Muppet Movie (1979)
This movie is an instant classic, yet some people say they are still surprised to walk into Hollywood Studios and see an entire area catered to The Muppets. Muppet fans would kindly state that the endearing, hilarious, and wild group need to be fully recognized for their comedic genius. And what better way to do so than to steer you to the movie that started their cinematic debut. It's a fantastic introduction to a lot of familiar faces you'll see walking down Streets of America. Maybe there you'll find some lovers and dreamers too!
4. Tom and Huck (1995)
What says 1995 more than Jonathan Taylor Thomas? This film – produced by Walt Disney Pictures – was based on The Adventures of Tom Sawyer. If you head into Frontierland, you can make your way to Tom Sawyer Island via log raft – much like Tom Sawyer does in the book and the movie! Though the ride came before the movie, this is by no means a movie based on the attraction.

5. Tower of Terror (1997)
When I think of the Tower of Terror – my mind immediately goes to The Twilight Zone. After all, the ride is called The Twilight Zone Tower of Terror. In that world, I've walked into a rather… unkempt hotel lobby and weirdly enough, my elevator has seats I have to strap into. Everything is how it's supposed to be. But in 1997, Disney released a made for TV movie based on the ride. Fun fact – it was Disney's first film based off of one of their theme park attractions. The movie holds mediocre reviews, but some reviewers state that fans of the ride should definitely give this movie a try.
6. The Country Bears (2002)
2002 was a different time. One of mystery and taking chances. And Disney took a very big chance with this movie. Unfortunately, the movie flopped, but if you're interested in seeing some great animatronic suits thanks to Jim Henson's Creature Shop – this is the movie for you. It is of course based on The Country Bear Jamboree attraction based in Frontierland. For those who may roll their eyes at this spunky show, its loyal fans will defend it to the very end. If that fan is you, sit back, relax, and cross "The Country Bears" off your watch list.
7. The Haunted Mansion (2003)
In July 2003, Disney released Pirates of the Carribean: The Curse of the Black Pearl. As many know, that film turned into a massive hit with enjoyable sequels. The same cannot be said for The Haunted Mansion — released just a few months later. Though this did financially better than The Country Bears, to some it lacked what people fell in love with about the ride. If you're interested in seeing some of your favorite Hitchhiking Ghosts as well as Madame Leota – they are featured and dying for you to see them. (Like how I did that?)
This is only a few of a massive list of Disney films mentioned in the parks. Hopefully, you've found a new classic on this list you'll be able to share with family and friends. And if not – I hope this list has helped for future rounds of Disney Trivia.
Photo Source: Disney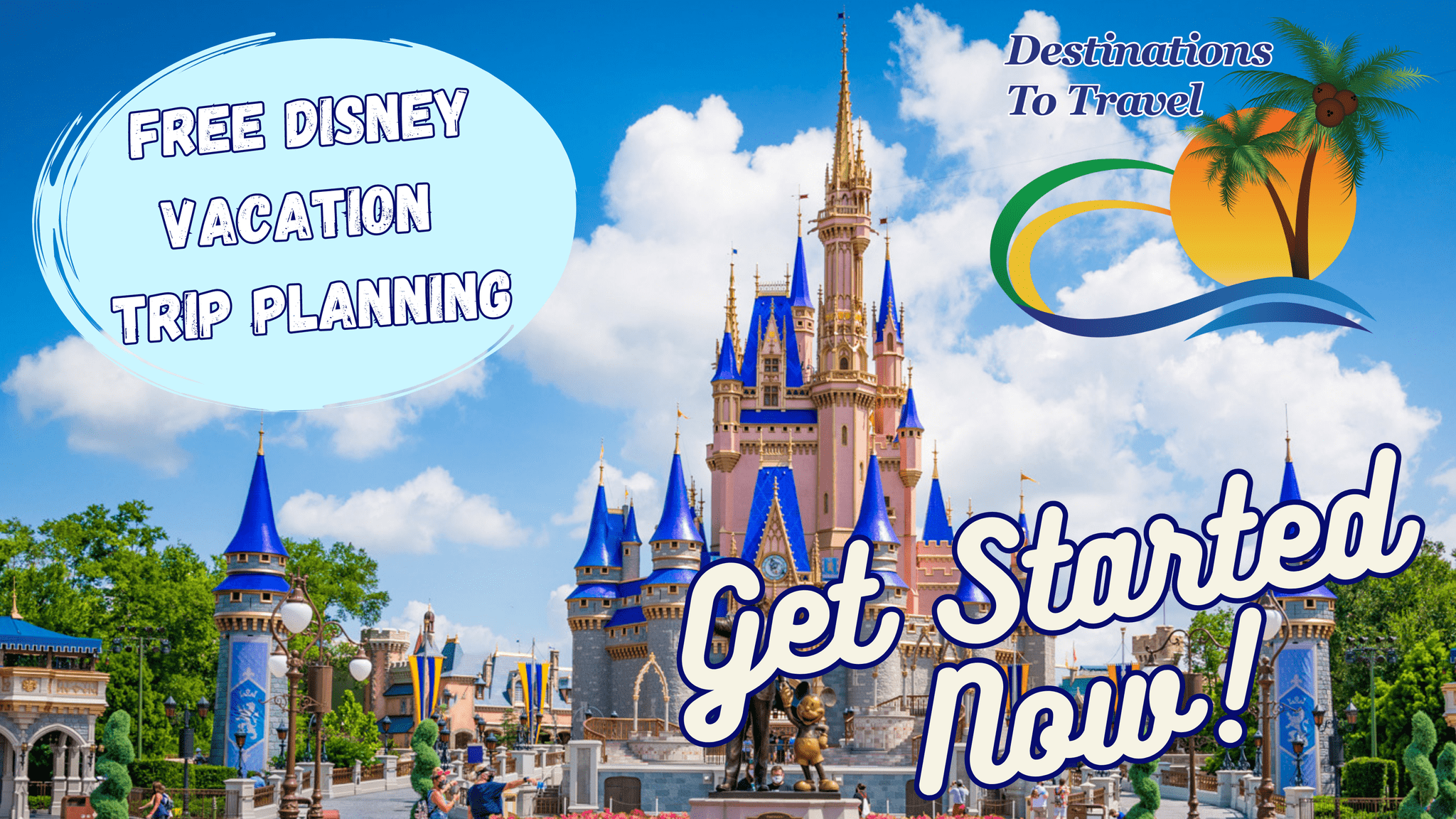 Let our friends at Destinations to Travel help you book your next Disney Vacation. They are the preferred Travel Agency of Chip and Company and Disney Addicts, and who we use ourselves.
Get started Now for your FREE No Obligation Quote.
Book With our friends at Destinations to Travel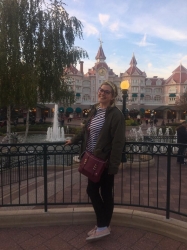 Latest posts by Danielle H
(see all)