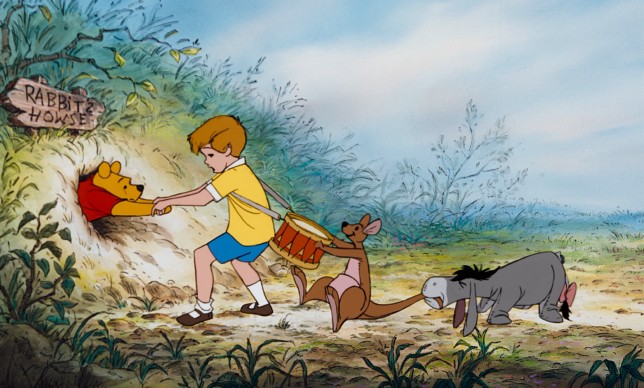 In 1977, Our dear Pooh leapt from page to screen when Disney released The Many Adventures of Winnie the Pooh. Where would Disney be without its favourite honey-hungry bear? Winnie the Pooh has its own following and fans that adore the whole gang – most of whom originate from the original books! But do you know all there is to know about this classic?
Off-Script and Unforgettable

Did you know that two of Tiggers' most famous quotes – his laugh and "TTFN: Ta Ta for Now" were not in the original script? Paul Winchell, who voiced Tigger, made it up on the spot!

Recycling, Everyone Does It!

If some of the movements in the film look familiar, you're not being tricked! The Many Adventures of Winnie the Pooh recycles animation seen in The Jungle Book. See if you can spot Christopher Robin doing something very familiar that Mowgli does!

Thank Disney's Daughter Diane

Whether or not Walt Disney would have caught wind of the beauty of Winnie the Pooh without his daughter Diane, we'll never know. Walt would hear the laughter of his daughter and see what was making her laugh. It was, of course, our dear friend Pooh. Disney was interested in getting the rights for the bear as early as 1938!

Let's Take a Ride
Gopher? Who's Gopher?

Gopher was created just for the film to replace our beloved and nervous Piglet. Thankfully the studio came to its senses and included Pooh's pink pal for Winnie the Pooh and the Blustery Day.

Full Length or Shorts in Disguise?

The Many Adventures of Winnie the Pooh is in fact just that – Many Adventures. The film is made up of previously released shorts and was edited together with scenes in between to make into a full-length film.

Out With the Toad, In With the Pooh

Did you know that the Magic Kingdom version of "The Many Adventures of Winnie the Pooh" replaced Mr. Toad's Wild Ride? You can still find Mr. Toad in the ride though! Mr. Toad is seen in a photo with his dear friend, Owl – so keep a sharp eye and see if you can find him!
The film and the fabulous stories of Winnie the Pooh seem to have grown in popularity and thrive to this day. Mothers are still decorating nurseries to the theme of that silly ol' bear and all of his friends. Next time you watch Christopher Robin dancing with the gang, remember Walt Disney following the sound of his daughter's laughter, discovering A. A. Milnes' Winnie the Pooh.
---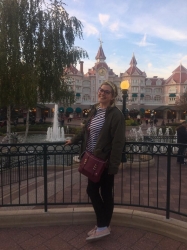 Latest posts by Danielle H
(see all)