The Christmas Season is such a wonderful time to visit Walt Disney World but not everyone has the time, money or open schedule that allows for a visit to Mickey's Very Merry Christmas Party.  Does that mean you'll miss out on the bulk of the Christmas action during your Disney visit? Absolutely not! There are still a ton of amazing festive experiences to be had a Disney and to give you taste, here is our list of 7 things to do at Disney World at Christmas that don't involve Christmas Party tickets.
1. Tours: Disney has 2 amazing tours that run during the Holiday Season that showcases how Disney preps for the festive season and as well as some of the amazing displays and decorations you'll find throughout the parks.  Here's a quick look at them both:
Disney's Holiday D-lights Tour departs on select weekdays in the lead-in to Christmas. The tour starts with a family-style barbecue dinner at Whispering Canyon Cafe located at Wilderness Lodge before going backstage at two theme parks.  Guests will get to meet the Event and Decorating Support Team who adorn Cinderella's Castle in thousands of lights each year before continuing on to Epcot for the Candlelight Processional and IllumiNations complete with holiday finale.  The tour costs $259.00 per adult (including meal) and lasts for 5-hours.
Disney's Yuletide Fantasy Tour – Coming in at a slightly shorter 3.5 hours, on this tour will get to meet the Cast Members in Holiday Services who dress up the Walt Disney World hotels, explore the World Showcase and see how holidays are celebrated around the World, learn more about the traditional Christmas trimmings found on Main Street U.S.A and visit a Disney Resort hotel to see how the resorts decorate for the holidays. The cost for this tour is $99 per person.
Both tours can be booked online via My Disney Experience or by calling 407.WDW.Tour.
2. Ferrytale Fireworks: A Sparkling Dessert Cruise: For those looking to celebrate the holidays in style but would gladly avoid the hustle and bustle of Mickey's Very Merry Christmas Party, this is a fantastic way to see the Christmas fireworks display that occurs on party nights from the serenity of the Seven Seas Lagoon. Guests board an iconic ferryboat at the Ticket and Transportation Center and embark on an evening filled with decadent treats like holiday cookies, peppermint cheesecake, tasty seasonal beverages like hot cocoa and breathtaking fireworks views.  There's even a Glow-in-the-Dark Scavenger Hunt where guests can search for Hidden Mickeys throughout the ferryboat.  The cruises run on Fridays and Sundays from December 1, 2017 – January 28, 2018 with the December sailings featuring the Holiday fireworks. The cost is $99 per adult and $69 per child (ages 3-9).  Reservations can be made online or by calling 407.WDW.DINE.
3. "Jingle Bell, Jingle BAM!: This festival holiday fireworks display will be returning to Disney's Hollywood Studios for the second year.  You won't want to miss this amazing display featuring state-of-the-art projections, fireworks and special effects projected on the Chinese Theatre.  The storyline of this nighttime spectacular features the much-loved elves Prep and Landing as the search high and low for Kris Kringle and take you through some festive scenes featuring much-loved Disney friends along the way.  For those looking for an extra festive treat, there's also a Jingle Bell, Jingle BAM Dessert Party held on select nights that features tasty delights like cheese fondue with pretzel bread, pumpkin pie, spiced bread pudding as well as speciality cocktails.  The party also includes a special VIP standing area from which to view the fireworks.  The cost to attend is $79-$89 per adult depending on dates and $45  -$49 per child. Reservations can be made online or by calling 407.WDW.DINE or online.
4. Meet Santa at Disney Springs: Even if your holiday time at the theme parks is limited, you can multi-task and cozy up to Santa while doing your Christmas shopping at Disney Springs (Disney's downtown shopping district).  Santa will be welcoming guests at his chalet which will be located next to the Christmas Tree Trail from November 9 thru December 24, 2017 (he will be replaced by Santa Goofy from December 24 – December 30, 2017). Photopass photographers will be on hand to capture the magic.  Lines for this special holiday meet and greet can get crazy long but luckily Disney Springs has implemented a buzzer system allowing you to continue with your Christmas shopping and return to meet Santa when it is your time.
5. Candlelight Processional – If there's one park other than the Magic Kingdom that should be one your Christmas "must-do" make it Epcot. One of the amazing offerings that is included with your park admission is the Candlelight Processional. This nightly retelling of the story of the first Christmas features an amazing choir, 50 piece orchestra and celebrity narrators.  Special guests this year include Neil Patrick Harris, Whoopi Goldberg, Kurt Russell, and Pat Sajak just to name a few. The Processional is performed three times each evening at 5:00, 6:45 and 8.15 pm.  The shows take place at the American Gardens Theatre from November 24th – December 30th.  For more information on this year's star-studded line-up as well as details on the Candlelight Processional Dining Package which includes VIP seating to the event visit disneyworld.com.
6. Festival of the Holidays – In addition to the amazing Candlelight Processional Epcot also offers a Festival of the Holidays Christmas celebration which will run this year from November 19 through December 30th.  During the Festival, guests visiting the World Showcase can witness how Christmas is celebrated at each of the 11 countries at Epcot.  There will also be 15 Holiday Kitchens serving up incredible seasonal dishes from snowflake sugar cookies to warm apple fritters with cinnamon ice cream.  There's also a new addition to this year's Epcot holiday line-up that has us pretty excited. The Chip n' Dales Christmas Tree Scavenger Hunt will set kids off on a fun-filled mission to find ornaments scattered throughout the World Showcase to help decorate Chip n' Dale's tree. There's even a special gift for completing the hunt!
7. Viewing the Resort Decorations – The Holiday Season at Walt Disney World is the one time of year where guests will want to set aside time to visit some of the resorts to see their take on Christmas decorating.  It is nothing short of awe-inspiring.  From giant Christmas trees (like the one you'll find at Animal Kingdom Lodge) to the massive gingerbread creations you'll find at several of Disney's Deluxe Resorts including the Grand Floridian and Boardwalk Inn, to the special holiday-themed treats being served up in hotel lobbies; there aren't many corners of Disney property that remain untouched by the Yuletide magic.  Take your time, hop the resort monorail and explore.  You won't be disappointed!
These are just some of the amazing ways that you can celebrate Christmas at Walt Disney World without a ticket to Mickey's Very Merry Christmas party.  We hope that regardless of whether or not you are party bound, you'll give at least one of these extra holiday offerings a try.  They are sure to delight.
Click here for your FREE no obligation quote!
Find articles like this helpful? Then why not consider booking your next Disney holiday with an Authorized Disney Vacation Planner? As an agent with MickeyTravels, I can help you plot out your perfect holiday, work with you to come up with unique ways to make your holiday truly your own, and make sure that you are always getting the best deals and discounts (even after you've booked.)  Best of all my services are absolutely FREE.  Get in touch at 1.800.801.4025 via email at mroden@mickeytravels.com or follow along on Facebook. 
Image copyright Disney
---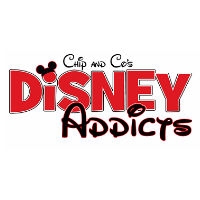 Latest posts by Disney Addicts Past Writers and Friends
(see all)