So you're going to Walt Disney World! A question we get asked quite a lot here at Disney Addicts is what are some not-to-be-missed items that should be packed for your days spent traversing the parks?   Though the needs of every Disney-goer will be different, here's some quick suggestions you may want to think about including during your upcoming visit to the Mouse.
1. Touring Bag: Be sure to bring a roomy yet comfortable bag that will serve as your park sack.  You'll want a bag that can easily hold all of those park essentials including: small food and drink items, useful first aid items, cameras, and a little extra space for souvenirs. 
2. Sunscreen: Even in the winter time, don't leave home without it!  The Florida sun can be brutal on all skin types (especially little noses) so it pays to come prepared.    Pack a good quality sunscreen to shield yourself and your loved ones from the Florida sun. We here at Disney Addicts usually recommend a 50 SPF or better just to be on the safe side. 
3. Comfortable Shoes:Your visit to Disney is not the time to be breaking in those brand new pair of sandals or to rock those heels.  The theme parks are massive (a lot bigger than first time visitors expect) and it is not uncommon to have walked 6 or 7 miles in a day.  Comfortable sneakers or shoes that have already been broken in are best. 
4. Ponchos: Protect yourself from the occasional downpour with plastic ponchos, which can be purchased from your local dollar store or in bulk from online retailers.   Paying for ponchos while at the parks (especially if you're a large family) can be massively expensive so it pays to come prepared!
5. Glow Sticks: If you're planning on seeing the evening fireworks displays while at Disney, this is another way to shave a bit of money off of your budget.  Glow Sticks can be purchased in multi packs at places like the Dollar Store or even the discount bins at the front of Target shops.  Bring a handful of these with you to Florida and include them in your park bags each day.  This stops you from having to dish out a ton of money on glow-in-the-dark type souvenirs that your little ones won't really use when you get home. 
6. Blister Band-aids: Even if you're shoes are super comfy and well broken in, a member of your family getting a blister or two is pretty inevitable.  These pesky buggers can be pretty painful.  To stop them from putting a damper on your Disney magic, keep a box of blister band-aids.  They'll cushion the area and provide a bit of relief allowing you to be back on your feet in no time. 
7. Portable Cell Phone Charger: Keep your cell fully charged by carrying along a portable charger. Check-out a local or online retailer for a plethora of options available at varying price ranges. Disney also has  FuelRod chargers available for purchase on property.   They can be found across the theme parks and resorts.  Check out this article at our sister site Chip and Co for more information. 
8. A Roll of Quarters for the Pressed Penny Machines: A fun collection of souvenirs that doesn't break the bank, Disney's much-loved pressed coin machines can be found just about anywhere. Part of the fun is seeing how many of these machines you can find.  As a slightly cheaper alternative to Pin Trading,  have a roll of quarters on hand and collect coins from some of your favorite Disney attractions. (Oh and don't forget the pennies!)
9. MagicBands: Last but not least, don't forget to bring your MagicBands to the parks! These are your passport to pretty much everything that Disney has to offer, they'll hold your dining reservations, your Fastpasses and your ticket to gain entry to the park.  They are the one thing, when it comes to Disney, you definitely don't want to leave your home (or your resort) without!
When it comes to packing for Disney, lists can get pretty exhaustive and we certainly have just skimmed the Disney packing surface.  However, we hope that these quick tips will help you become a bit better prepared for your Walt Disney World vacation.
Planning a trip to Disney? Fill out our form below to receive your FREE quote.
Want to plan a magical vacation to one of the Disney Destinations? I'm happy to guide you through the planning process! As a Travel Planner with MickeyTravels, I can book your package, make FastPass and dining reservations, and customize your vacation to fit your budget and needs. Please feel free to contact me at 1.888.300.0582, via email at erintc@mickeytravels.com, or follow along on Facebook.
---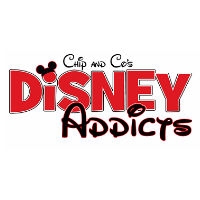 Latest posts by Disney Addicts Past Writers and Friends
(see all)