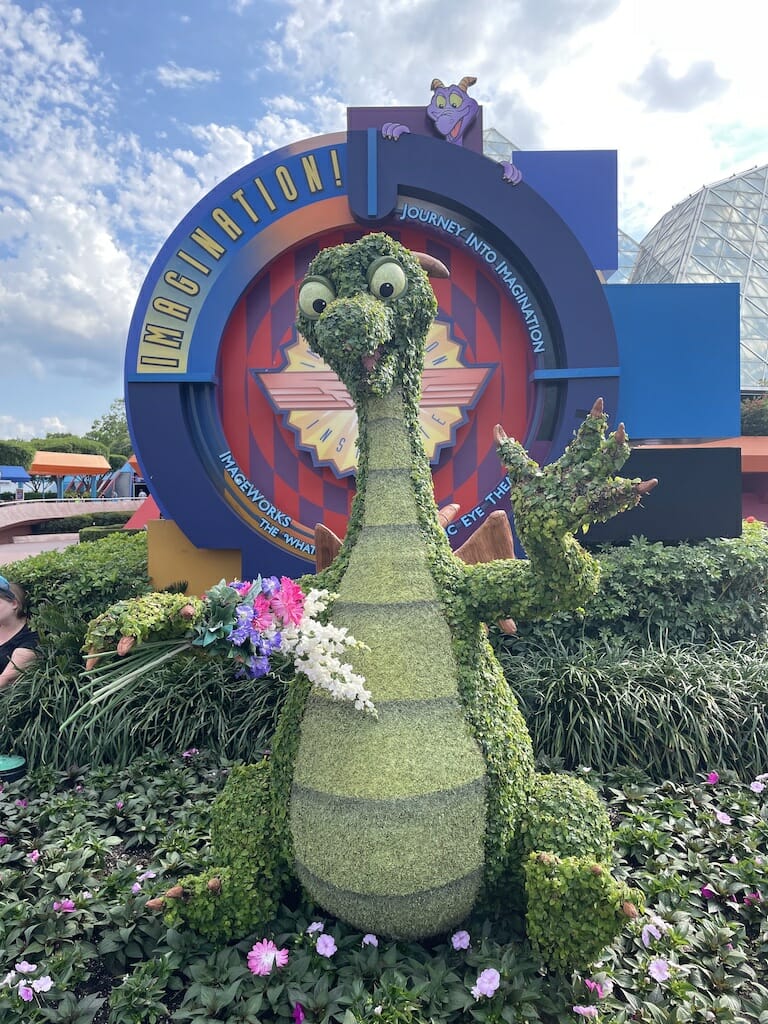 It is well past time to restore the Figment attraction to its original glory at EPCOT
If someone would have told me prior to January 2022 that Disney fans would wait in line for over 6 hours for a popcorn bucket, I would have thought they were living in a fantasy world. Who in their right mind would spend half of a park day waiting for a popcorn bucket? Click Orlando reports fans did just that during the 2022 International Festival of the Arts at EPCOT. This was, after all, no ordinary popcorn bucket-this was a Figment popcorn bucket!
Related: Celebrate Figment at the 2023 Epcot International Festival of the Arts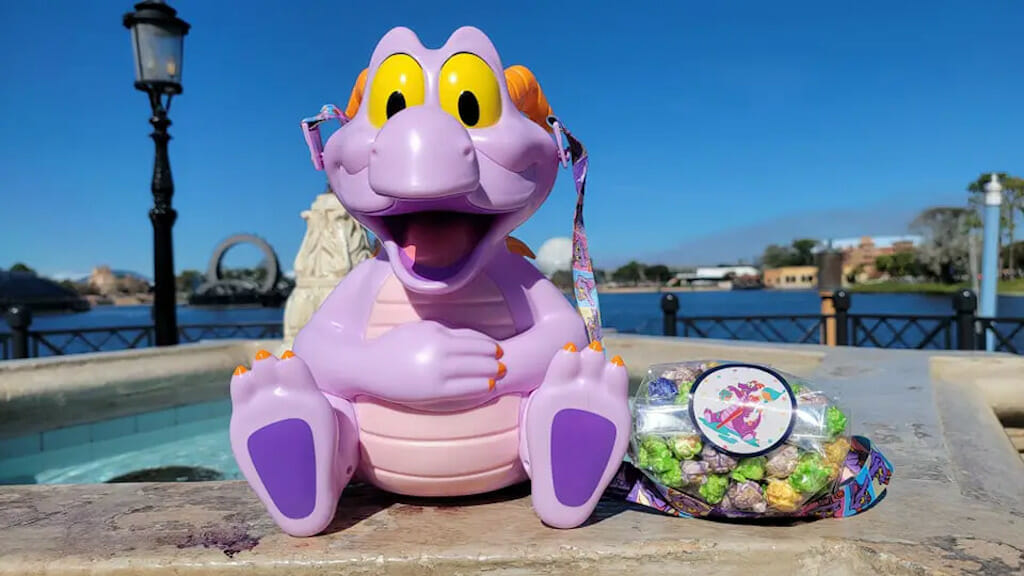 Our favorite purple dragon clearly remains in high demand, as evidenced by the long lines and extreme popularity of both the popcorn bucket and other Figment related merch. The increasing amount of merchandise and focus in EPCOT festivals is further evidence of the ever-growing popularity of the character, which makes now the perfect time to resurrect the original attraction.
Figment first appeared at EPCOT in the Journey Into Imagination attraction. The original attraction, in which guests rode in Omnimover vehicles and joined Dreamfinder on his quest to collect dreams and ideas to create all new things, first opened on March 5, 1983. One of those new things was a figment of his own imagination-a dragon with "two tiny wings, eyes big and yellow, horns of a steer, but a lovable fellow!" This line from the famous Sherman brothers song, One Little Spark, obviously describes our buddy Figment. While Dreamfinder was the host and star of the show, it was Figment who gained extreme popularity with fans. The attraction encouraged riders to use their imaginations to explore new possibilities within the universe.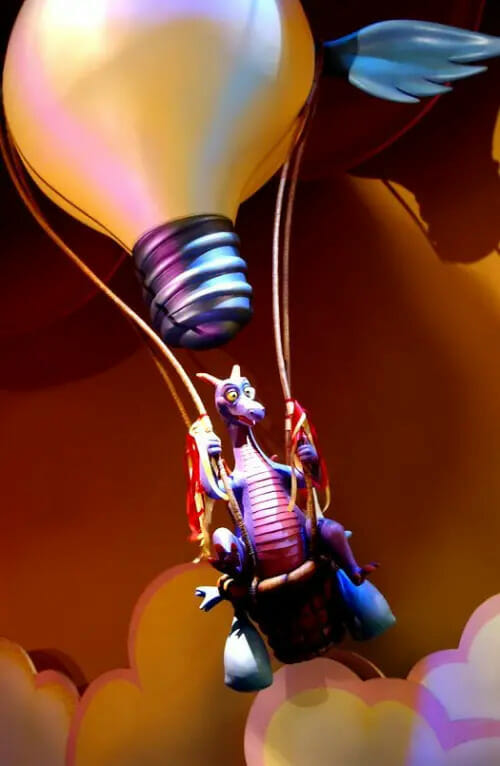 A re-theming of the attraction in 1999 resulted in Dreamfinder being replaced by Dr. Nigel Channing, who apparently did not need an imaginary dragon to help him. Fans were less than thrilled with the updates, and made their complaints known to Disney. It would seem Disney drastically underestimated Figments popularity among the devoted fan base.
The 1999 re-theme lasted only two years, after which Disney again updated the attraction, this time to bring our favorite dragon back to the core the story. The second re-theme, which resulted in yet another name change to Journey Into Your Imagination With Figment, still stars Dr. Nigel Channing. The new story, in which Figment in appears in every scene, guides riders through their own imaginations as they explore the five sense (Sound, Sight, Smell, Touch, and Taste).
Related: Video: Figment Beacon of Magic Show Now Showing in EPCOT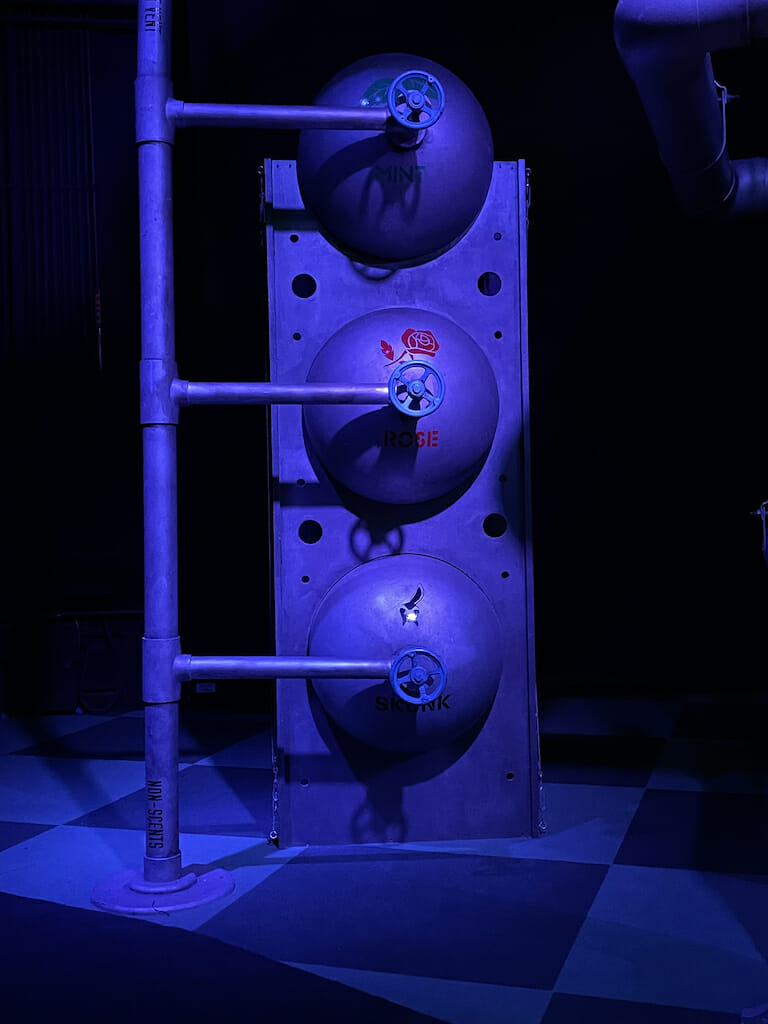 While we are certainly happy Figment is back, the feel of the original attraction is still missing (and Dreamfinder is still oddly absent). Disney has been attempting to correct the mistake they made since 1999. Merchandise sales are strong and the 2023 Festival of the Arts was essentially dedicated to Figment, leading to the logical conclusion that the purple dragon is more popular now than ever.
Attractions such as Peter Pans Flight, The Jungle Cruise, and Its A Small World still retain their original luster, proof that an attraction does not require a complete re-theme to stay relevant. Figment's original story can be brought back with modern effects, allowing for an updated attraction that still retains the essence of the original. Tony Baxter, former senior vice president of creative development in Walt Disney Imagineering, has been quoted by Attractions magazine as stating he would come out of retirement to restore the attraction to its original glory. Disney needs to take Baxter up on his offer!
---
Ready to book your next magical vacation? Contact me today! As an agent with Destinations To Travel, my services are provided at no additional cost when you book your Disney vacation package through me.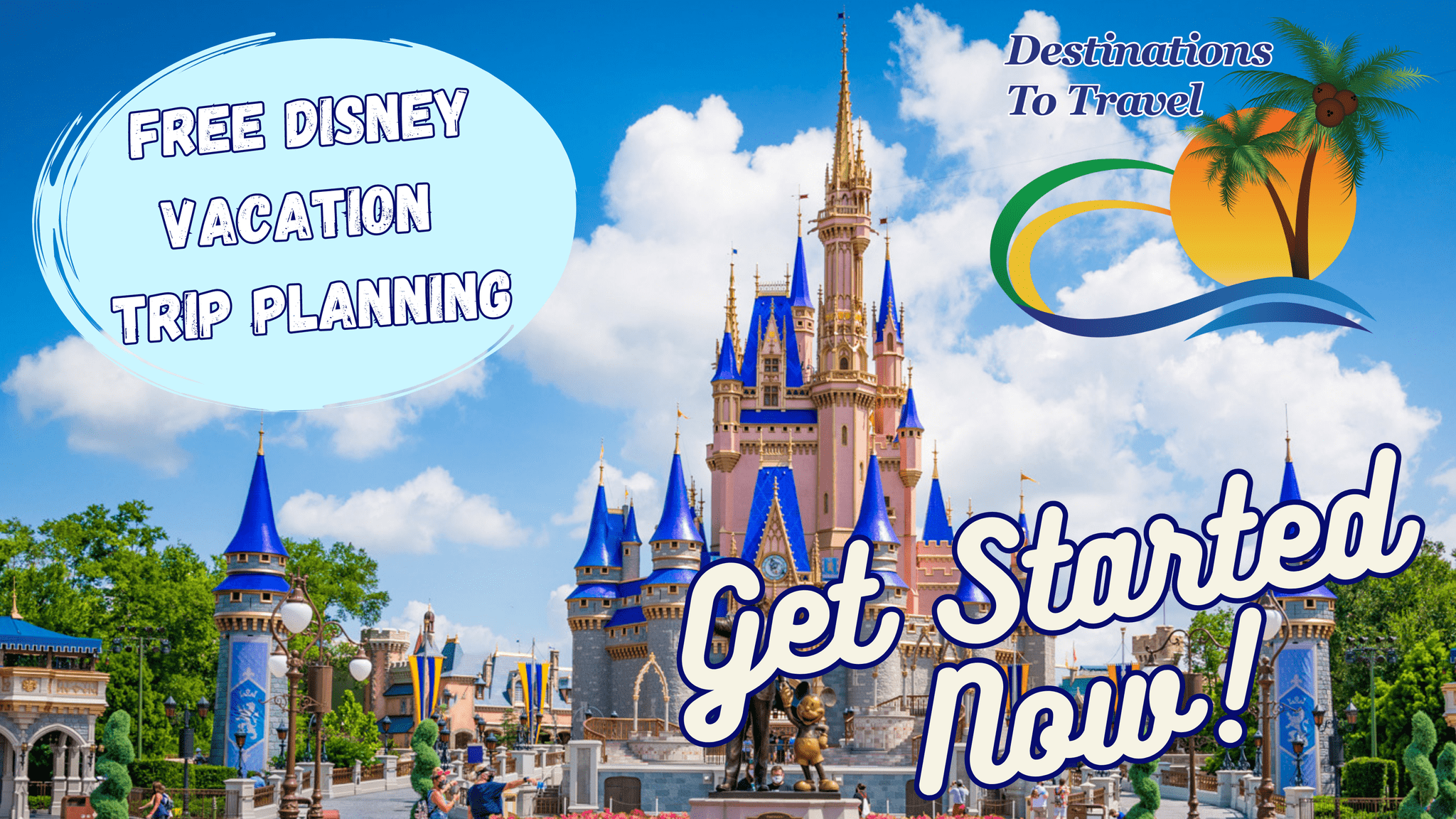 Let our friends at Destinations to Travel help you book your next Disney Vacation. They are the preferred Travel Agency of Chip and Company and Disney Addicts, and who we use ourselves.
Get started Now for your FREE No Obligation Quote.
Book With our friends at Destinations to Travel