Q: What is the Castaway Cay 5K and how do I get involved?
A: If you are an avid runner, jogger or walker and you are looking to add a FREE and truly unique Port Adventure to your getaway at sea,  then look no further than this 3.1 mile island run exclusive to Disney Cruisers.  The family friendly 5K is open to guests aboard any Disney Cruise Line sailing that makes a port stop at Disney's private island Castaway Cay. The run is non-competitive and is a great way to soak in the tropical landscapes of this breathtaking island retreat.
How do I sign up? Unlike other Port Adventures, guests are not able to sign-up for the 5K until embarkation day.  Once on board the ship, you should report to Guest Services to register your interest.
What happens on race day? The evening before you are due to dock at Castaway Cay you will receive a letter in you Stateroom with your excursion ticket with a brief schedule of when and where to  meet-up on race day.  The run starts first thing in the morning so go to bed early.
On the day you'll be asked to meet up usually between 8:15 – 8:30am with the other runners for a brief initiation.  This usually takes place at one of the night clubs on the ship (typically on Deck 4).  Don't forget to bring your Key to the World Card and Photo ID for identification.  You'll be given your bib and the instructors will go over the route several times so that you know where you're going.
When its time for the race to begin, the Cast Members will escort you off the ship and to the starting line. This is usually a 8-10 minute walk so be prepared.  For those with tiny tots too little to run, if you bring them along they can be checked into the supervised Scuttle's Cove play area where they can stay busy while you run.
What do I do with my belongings? Though its highly recommended that you return to the ship after the run to cool off and freshen up, if you want,  you can bring your belongings with you and there is a place to lock them up while you are running.
Are refreshments provided? There is cold water at the start line, a water station at the bike loop portion of the race and water jugs at various intervals.
Do I get a medal if I'm the first across the finish line? The race is non-competitive and you aren't being timed.  However, the great news is that every guest who is participating will receive a keepsake medal as well as a certificate for completing the route.  T-shirts are also available for purchase at the Buy the Shore Souvenir shop as well as other 5k commemorative items.
Will there be photos taken during the run? Before heading out for the race, there is a photo-op with Goofy who will join you in some stretches to warm up for the event.
Guests should note that a common comment made by many previous 5K participants is just how humid the island was which brings its own particular set of challenges come race day.  Make sure you're well hydrated and even consider bringing a bottle of water with you on the day.  Also remember that you're not competing against other runners so don't be afraid to walk a part of the course if you need to.
Thinking about a Disney Cruise? Fill out our form below to receive your FREE quote.
Find articles like this helpful? Then why not considering booking with an Authorized Disney Vacation Planner?  As an agent with MickeyTravels, I'll be on hand to help you with everything from finding your perfect Stateroom to helping you find your perfect port adventure. Best of all my services are absolutely FREE.  Get in touch at 1.800.801.4025 via email at mroden@mickeytravels.com or follow along on Facebook.
---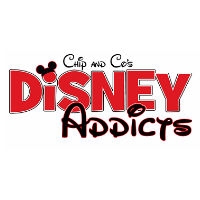 Latest posts by Disney Addicts Past Writers and Friends
(see all)