Question:  Which Disney Cruise Line Ship should I choose?
Answer:  It all depends on the adventure you want to go on.  I would select a destination first and go from there.  The ports of call range from Hawaii to Norway and so many places in between.  You may want to choose your ship by first picking a Departing Port closest to you.  There are are 4 ships in Disney Cruise Line fleet.  The Disney Fantasy, The Disney Dream, The Disney Magic and The Disney Wonder.  The Fantasy is the newest of the four.  The Disney Magic has had a recent makeover and is amazing!  My family likes the itinerary that takes us to Castaway Cay.  Castaway Cay is Disney's very own private island and you can only get there by a Disney Cruise ship.  When it comes to a Disney Cruise, you can't go wrong with any of them.  And as always, when it's done by Disney…it's just done right.
Here is a list of Departing Ports that may be close to you.
Port Canaveral, Florida
Miami, Florida
Galveston, Texas
San Diego, California
Vancouver, Canada
San Juan, Puerto Rico
Barcelona, Spain
Dover, England
Copenhagen, Denmark
Tina is an independent travel consultant with World of Magic Travel Services.  When she isn't planning someones Magical vacation, you can find her at Port Canaveral waiting for any one of the Disney Cruise Line ships to take her to her happy place, Castaway Cay.  For a free quote, send Tina an email at tina@worldofmagictravel.com
---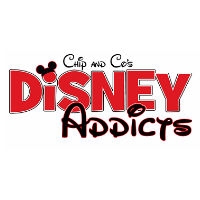 Latest posts by Disney Addicts Past Writers and Friends
(see all)