One of my favorite Disney World souvenirs is Theme Park Maps – that's right, the maps you grab at the start of your day and use and crumple up and accidentally get wet and find in soggy pieces at the bottom of your bag – those maps. Might seem like a strange souvenir, but I love them for two reasons 1 – they're FREE, and 2 – you can do SO MUCH with them!
Personally, I like to use them in Disney scrapbooks or trip photo albums, and I have also used them to make awesome Drink Coasters that I use every day – and this last time I was there, I grabbed a bunch from each park, and got to thinking about what else I can make. And suddenly it came to me – Picture Frames! Cheap, easy, and a great way to display not only the maps but trip photos as well!
Read on for how I did it:
Supplies:
-Plain photo frame – the kind I used are available in a couple different designs at Michael's for $1 each (I like to always have some on hand for art projects like this!)
-Mod Podge
-Paintbrush (foam or regular)
-PARK MAPS!
-Scissors
-A photo to put in the frame once it's done!
Directions:
Cut/arrange the park map(s) how you will want them to look on the frame – you can see how I did mine in the picture above
-One at a time, brush Mod Podge on the back of the pieces of the maps and arrange them on the plain wooden frame
-Once all pieces are in place, spread a thin layer of Mod Podge over all of it (this will act as a sealer and preserver for the paper)
-Let dry completely (I left mine overnight) and repeat with the second coat of Mod Podge
-Once dry, insert photos and display proudly!
**As you can see, I am NO professional crafter – I even got my thumb in the Mod Podge and tore off part of the Magic Kingdom wording – but I still think they turned out great! I did a second one using some Mickey scrapbooking paper I had laying around and some letters I made on my Cricut – this was a last-minute one that I just threw together, But I like it a lot!
Anyone can easily do this craft, it's not difficult or expensive, and for me, it's a great way to combine my two favorite Disney souvenirs – park maps, and trip photos!
Happy Crafting!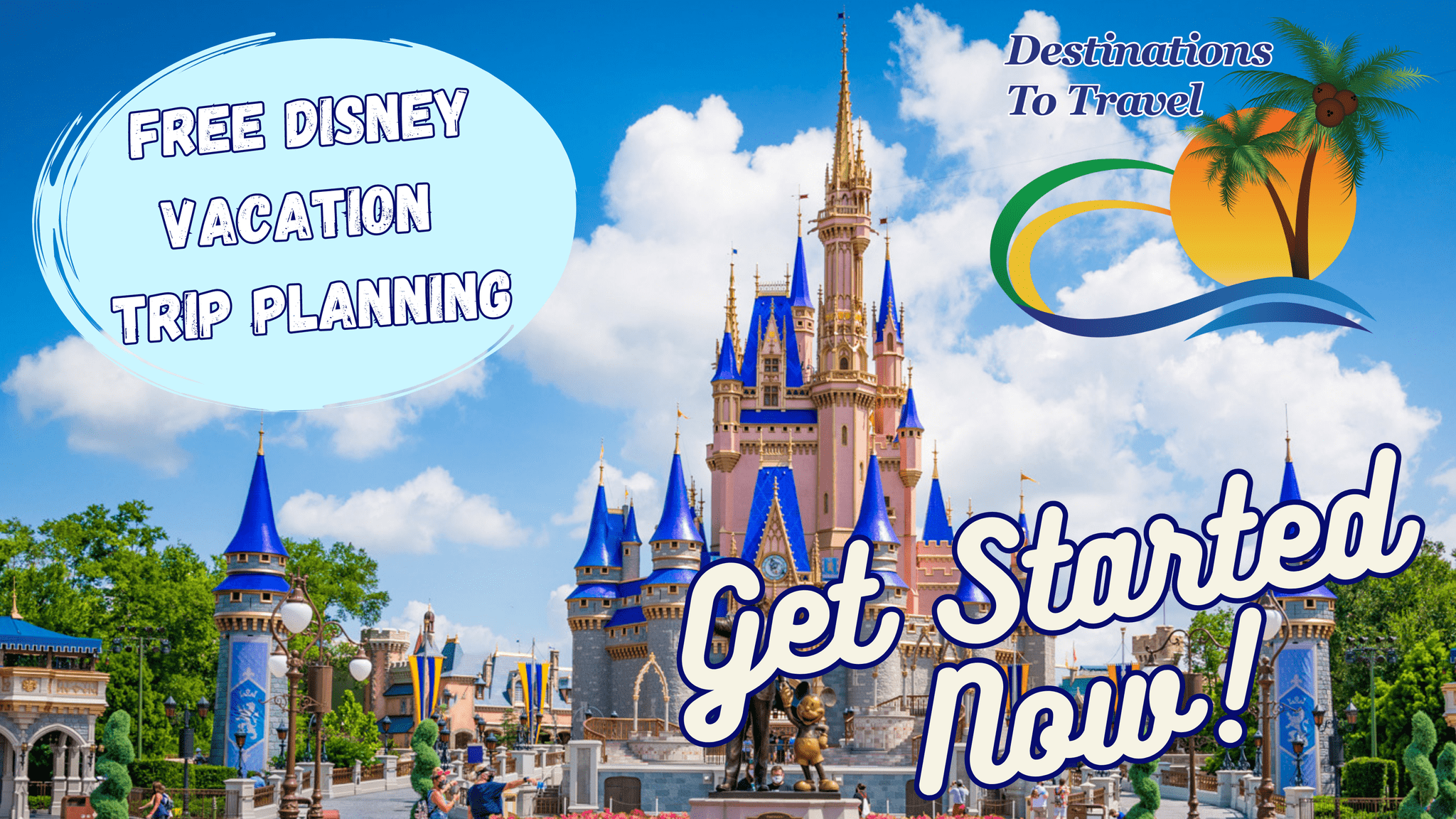 Let our friends at Destinations to Travel help you book your next Disney Vacation. They are the preferred Travel Agency of Chip and Company and Disney Addicts, and who we use ourselves.
Get started Now for your FREE No Obligation Quote.
Book With our friends at Destinations to Travel