Q: What costumes are okay to wear for Star Wars Galactic Nights? 
A: Tomorrow night (April 14, 2017) marks the debut of Disney's Hollywood Studios new Star Wars: Galactic Nights event which will take place from 7pm – midnight. For those lucky enough to have tickets to this SOLD OUT  event,  Galactic Nights invites visitors to dress up as their favorite Star Wars character and take part in an exciting range experiences designed to delight Star Wars fans both young and old.
However for those hoping to don their Star Wars-themed finery and head to the parks in costume, there are a few very specific guidelines that need to be followed. Here's the rundown.
Star Wars Galactic Nights Costume Guidelines: 
 No one over the age of 14 is allowed to wear a mask.  This means all of you Kylo Rens, Darth Vaders and Stormtroppers will need to give your costumes a bit of a re-think.  Face painting however is permissible.
For guests under the age of 14, masks can be worn provided that the eyes are still visible.
Wigs, hats and other headgear are permissible provided that they do not cover the face.
Disney will not allow anyone into the parks with weapons, guns, blasters etc.  The ONLY exception to this is lightsabers which will be allowed at this event.  If its not a lightsaber however chances of you entering the park with it are slim.
Layered costumes or costumes that pose difficulty during security searches are generally inadvisable and may result in delayed park entry.  However, robes for this event are permissible.
Guests when they are in costume, are not able to pose as an official Disney Cast Member, sign autographs or pose for photos with guests.  Doing so may get you kicked out of the park.
Costumes for this event must remain family-friendly any costumes that are too mature or deemed offensive or violent will not be allowed into the park.
Costumes also must not contain any objects that are sharp or could accidentally hurt another guest.
Disney does reserve the right to deny entry or remove guests wearing any costumes that they consider inappropriate.
May the Force be with those lucky guests attending the event tomorrow night.  Here's just a taste of some of the fantastic happenings that will be on offer:
Rebel Base –  This  event hub will hold  multiple events including: hosted shows, dance parties and more.
"Inside the Saga: Celebrity Chat Show" – Held in the Epic Theater guests get to see some Star Wars VIP's and learn about the making of Star Wars films.
 Star Wars photo ops –  Have your picture taken against iconic Star Wars backdrops, including Han Solo cast in carbonite, Jabba the Hutt's Palace, the Hoth Wampa Cave and more.
Galactic Nights Stars in Cars Motorcade – Watch as Star Wars celebrities make their way down Hollywood Blvd.
Imperial March & March of the First Order – Darth Vader will lead a battalion of stormtroopers down Hollywood Blvd to the Event Stage. Captain Phasma will also lead a unit of First Order stormtroopers through the park.
 Saga Interactive Scavenger Hunt – Guests collect Star Wars themed trinkets at locations throughout the park. A special surprise awaits those who manage to collect all of the items!
"Star Wars: A Galaxy Far, Far Away" – Watch some of your favorite clips from Star Wars films old and new. This wonderful stage show also features many of your favorite characters live- on stage, including  Chewbacca, Darth Vader, Kylo Ren and more.
"Star Wars: A Galactic Spectacular" – Fell the power of the Force, as the park's much-loved nighttime spectacular lights up the night sky with its amazing combination of projections, pyrotechnics and special effects.
Guests should note that tickets to the Star Wars: Galactic Nights event is separate from admission to Star Wars Celebration at the Orange County Convention Center, April 13-16, 2017.
Planning a trip to Disney? Fill out our form below to receive your FREE quote.
Find articles like this helpful? Then why not consider booking with an Authorized Disney Vacation Planner?   As an agent with MickeyTravels, I'll be on hand to help you with everything from finding your perfect resort to nabbing those hard-to-get dining and Fastpass reservations.  Best of all my services are absolutely FREE. Get in touch at 1.800.801.4025, via email atmroden@mickeytravels.com or follow along on Facebook. 
---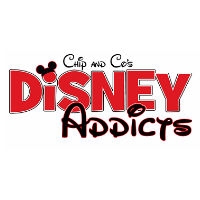 Latest posts by Disney Addicts Past Writers and Friends
(see all)