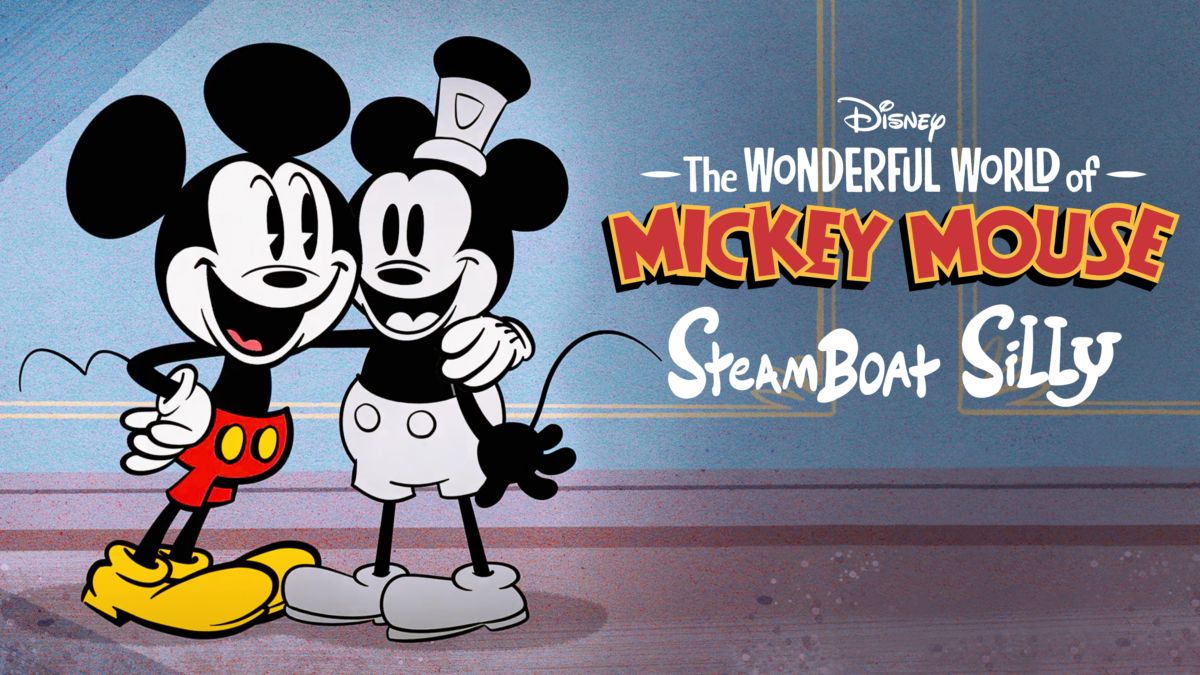 On July 28th, The Wonderful World of Mickey Mouse came out with its latest short, "Steamboat Silly". In our other article, "Disney Fans Will Love "Steamboat Silly" on Disney+!", we discuss why we believe you would love this creative and nostalgic short – but didn't go into the specifics on what nostalgic easter eggs to look out for! In this article, we break down our favorite Easter Eggs!
It goes without saying that this article will contain spoilers – so, a kind warning to turn back now if you still haven't checked out this fabulous episode! Now that you've been warned – on with the show!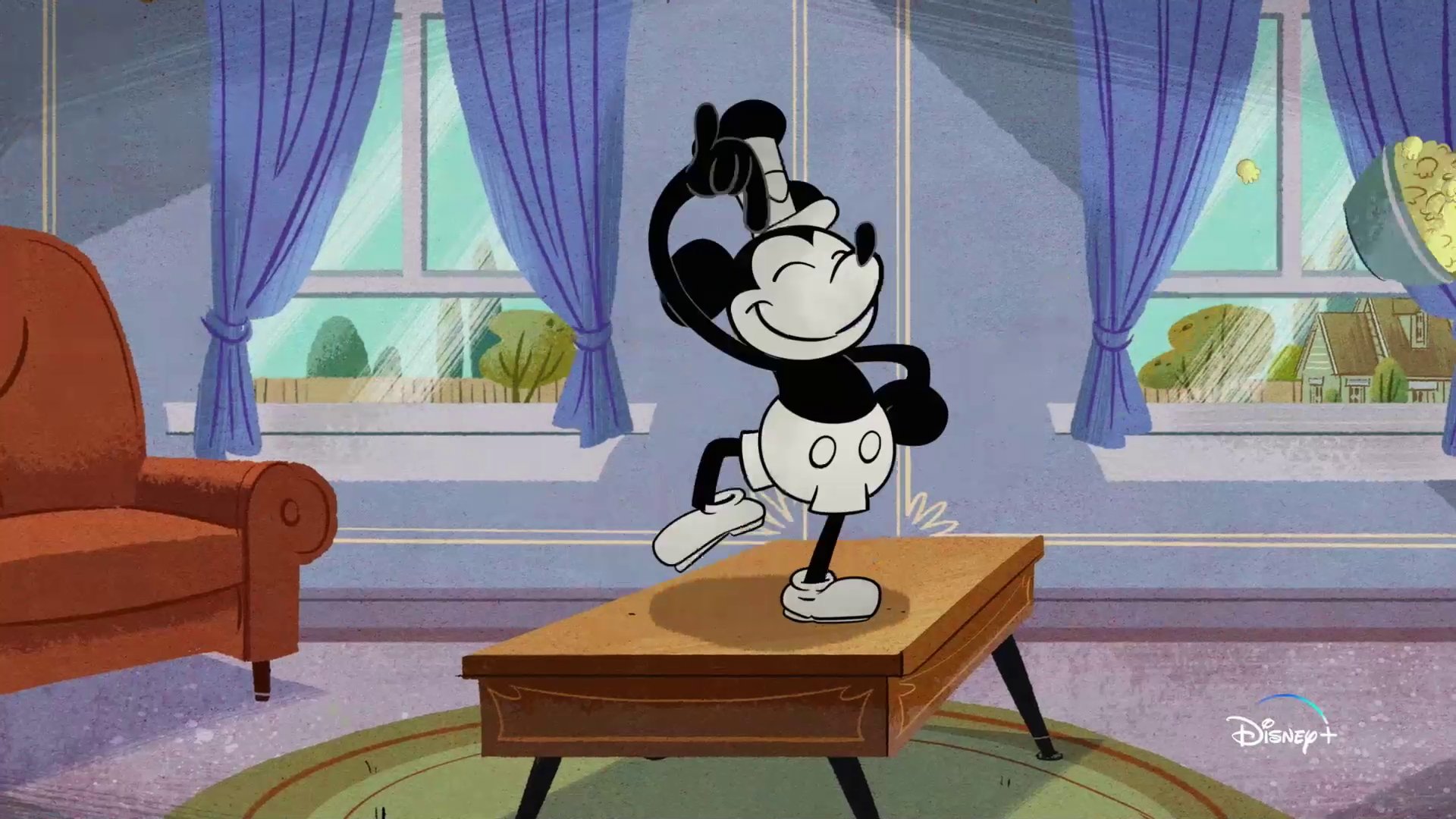 Mickey brings out a box of memories! In the box we see his Old Band Coat from the 1935 Short: The Band Concert, a Mickey Doll from the 1930's, and Several Hats (we'll bring these up later!). He also puts in his contact lenses (that remind us of his eye style from the 1920's!). He decides to pick an "Old Home Movie" which turns out to be, of course, Steamboat Willie from 1928. The film splits, and the Mickeys run through the town creating classic Mickey Mouse chaos!
Mickey, on the hunt for all the Steamboat Willies, heads into town and passes by a 'Main St.' bus stop. The Mickey's file into a high-rise where they disrupt two characters in their apartment. If you pause at 3:22, you can see a Simba, Timon, and Pumba (as well as a Giraffe)! In the local barbershop, if you pause, you can see a Disneyland pennant on the wall! The Mickeys continue to cause mayhem in the hospital and head into Surgery Room, labeled A-113. Easter Egg specialists know that A-113 is a classroom used by graphic design and animation students at the California Institute of the Arts!
In a Ballet Studio, 3 Ballet Dancers turn into Skeletons from 1929's The Skeleton Dance! They also pop up in a Dumbo Clip during the "Pink Elephants on Parade" Scene! Goofy is flung into an apartment and if you pause and take a look at the photos on the wall, it looks an awful lot like 101 Dalmations – with a Shadow photo of Cruella and the puppies on the wall!
Mickey gets an idea while at the Make Mine Music Shop to quell the mass of Mickeys. Keep an eye out for all the Hidden Mickeys within the shop as well! So, what better way to get these Mickey together? Grab a flute and start singing the Mickey Mouse March! Finally, when all seems peaceful – Mickey drops some more film reels where a variety of Mickey through the ages pop out, prepared to cause some chaos! We saw 1934's Cowboy Mickey, 1947's Mickey and the Beanstalk from Fun and Fancy Free, Mickey Mouse the Detective from Golden Books, 1940's Sorcerer Mickey from Fantasia, 1935's Thru The Mirror Mickey, and 1938's The Brave Little Tailor Mickey!
We absolutely loved this short but there were plenty more Mickey's we missed and we'd love your help to find more!
Did we miss any of your favorite easter eggs? Let us know in the comments below!
Images: Disney / Disney+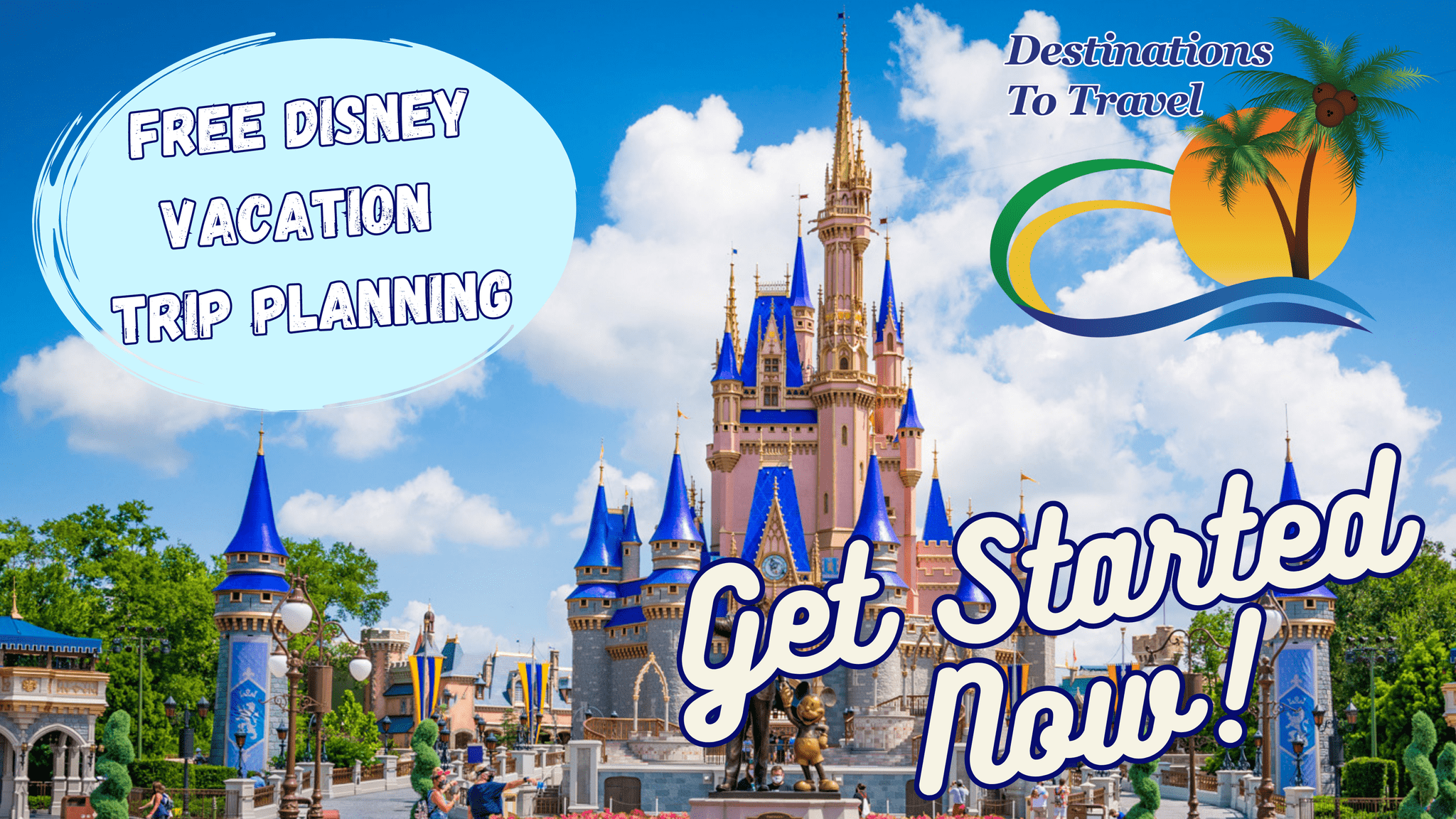 Let our friends at Destinations to Travel help you book your next Disney Vacation. They are the preferred Travel Agency of Chip and Company and Disney Addicts, and who we use ourselves.
Get started Now for your FREE No Obligation Quote.
Book With our friends at Destinations to Travel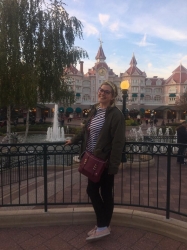 Latest posts by Danielle H
(see all)