For yesterday's piece we wrote an article about the advantages of booking an 8 am Walt Disney World dining reservation during your visit.  This raised a lot of queries by our readers regarding the new welcome show that debuted at Magic Kingdom earlier this year and what impact it is having on early mornings over at Magic Kingdom.  So we here at Disney Addicts thought we'd take a bit of time get you up to speed on Let the Magic Begin.
Let the Magic Begin – If its been a year or two since you've visited the Magic Kingdom, chances are you're still holding on to those fond memories of lining up outside of the train station and waiting for the Mayor to welcome everyone to the park before trains, Disney characters and dancers combined to create a rousing morning spectacular that had you singing "Good Morning."
However, in January of this year, Disney World officially bid adieu to this tried-and-true early morning opener and instead debuted the new Let the Magic Begin production that takes place at the Castle Forecourt Stage at the foot of Cinderella's Castle.  The new show features a delightful array of much-loved Disney characters who gather to welcome visitors into the park.
Here's a video to give you a taste of this new opening ceremony:
The reception for the new show has been a bit of a mixed-bag with many Disney guests.  Most of us have incredibly fond memories of the recently retired Welcome Show.  And as you can imagine, the new production, being held in the middle of the theme park rather than at the entrance, has required an entire re-think of morning logistics.  It's therefore not surprising that it has Disney planners asking a lot of questions on topics from what time to head to the parks to the impact of this morning show on Extra Magic Hours and early morning dining reservations.   We'll address some of the most common questions below.
What time does the production start and what time should I arrive at the Magic Kingdom? Let the Magic Begin now takes place at the Castle Forecourt Stage starting at 9am each morning.   Similar to the opening ceremony at Animal Kingdom, Magic Kingdom will open its main gates to guests starting at 8:00am who are then able to walk up Main Street and find a place to view the opening show in front of the castle.  There will be a steady stream of visitors arriving between 8am – 9am.
Does this mean that if I enter at 8am I can go anywhere in the park?  No. There will be Cast Members stationed at the entrances to each of the lands that make up the Magic Kingdom and guests will not be allowed to enter until after Let the Magic Begin.
But what happens if its a day that Magic Kingdom is having early morning Extra Magic Hours? On these days, the Cast Members standing in the gateways to each land will be equipped with MagicBand scanners that will be used to confirm that you are staying on-site.  Guests staying at a Walt Disney World Resort will then be allowed past the checkpoint to enjoy early morning attractions while off-site guests will be confined to the Castle Stage area until after the opening show.
So what does this mean for people with early morning dining reservations? If you have a dining reservation from 8:00 – 8:45 am the Cast Members will allow you into the parks earlier than the rest of the guests, a client recently told me that they were allowed in around 7:40 am before the gates were open to the general public.  This means that you still have ample time to take a few pictures and make your way to your restaurant of choice before the park opens to the general public.  However, gone are the days of a completely empty park during the hour between 8am – 9am.
What restaurants offer Early Morning Dining Reservations at the Magic Kingdom? Be Our Guest, Crystal Palace and Cinderella's Royal Table offer early morning ADR's.  Be sure to check out our article here.
Since all of the guests will be walking down Main Street does that mean shops and restaurants will be open? Yes. Many of the shops on Main Street now open early to welcome guests.  It's perfect for those looking to purchase some early morning souvenirs from The Emporium or get their caffeine fix at the Main Street Bakery.
I have Memory Maker. Will PhotoPass Photographers be out this early? They sure will! Early morning is actually a great time to get in a few family photos while waiting for the opening show to start.  Though the Magic Kingdom will no longer be able to offer the empty streets it once did for those with early breakfast reservations, its still the least busy time of day to have your photos snapped.  So definitely plan on stopping for a pose or two.
What does this mean for Family of the Day? With the old opening ceremony, each morning a family was selected to be part of the opening ceremony, welcome guests and officially declare Magic Kingdom open for business.   Getting chosen for this coveted role frequently topped many people's Disney Bucket Lists but sadly that's where it will have to stay.  The role of Family of the Day is something that was retired with the old show.
Where's the best place to stand for Let the Magic Begin? Vantage points for these performances can be pretty subjective.  If you've ever been to Magic Kingdom for an evening fireworks then its pretty similar.  For the best view of the performance head as close as you can to the stage and get ready to wave at your favorite Disney friends.  For those more concerned about being the first to ride Space Mountain then you'll definitely want to position yourself more toward the entrance of your desired land.
Where's the best place to head after park opening? Again, this is up to your touring style but I am a pretty "against the grain visitor." If I see everyone heading in one direct I will go in the opposite.  If you're like me then definitely give New Fantasyland a miss first thing in the morning.  The majority of guests are still making a beeline for Seven Dwarfs Mine Train meaning the the entrances to this area of the park tend to be the most jam-packed after the opening show.  I prefer the quieter climes of Adventureland, Frontierland or Liberty Square.
How early do the buses run? Will I be able to get to the theme park at 8am? Yes. Disney buses are scheduled to accommodate guests with those coveted early morning dining reservations.  Start times vary so its best to ask your resort front desk but the first bus will usually pick up from your resort between 7am – 7:15am.  Try to get that first one to avoid the crowds and ensure that you arrive at your destination in plenty of time.
So next time you're planning a visit to the Disney World  be sure to set those alarms and head over to the Magic Kingdom for the new opening performance of Let the Magic Begin. Decide for yourself if you prefer this new early morning offering or its predecessor and be sure to let us know in the comments below.
Planning a trip to Disney? There are still fantastic Summer and Fall packages available.  Fill out our form below to receive your FREE quote.
Find articles like this helpful? Then why not consider booking with an Authorized Disney Vacation Planner? As an agent with MickeyTravels, I'll be on hand to help you with everything from finding your perfect package to nabbing those hard-to-get dining and Fastpass reservations.  Best of all my services are absolutely FREE. Get in touch at 1.800.801.4025, via email at mroden@mickeytravels.com or follow along on Facebook.
Images copyright Disney.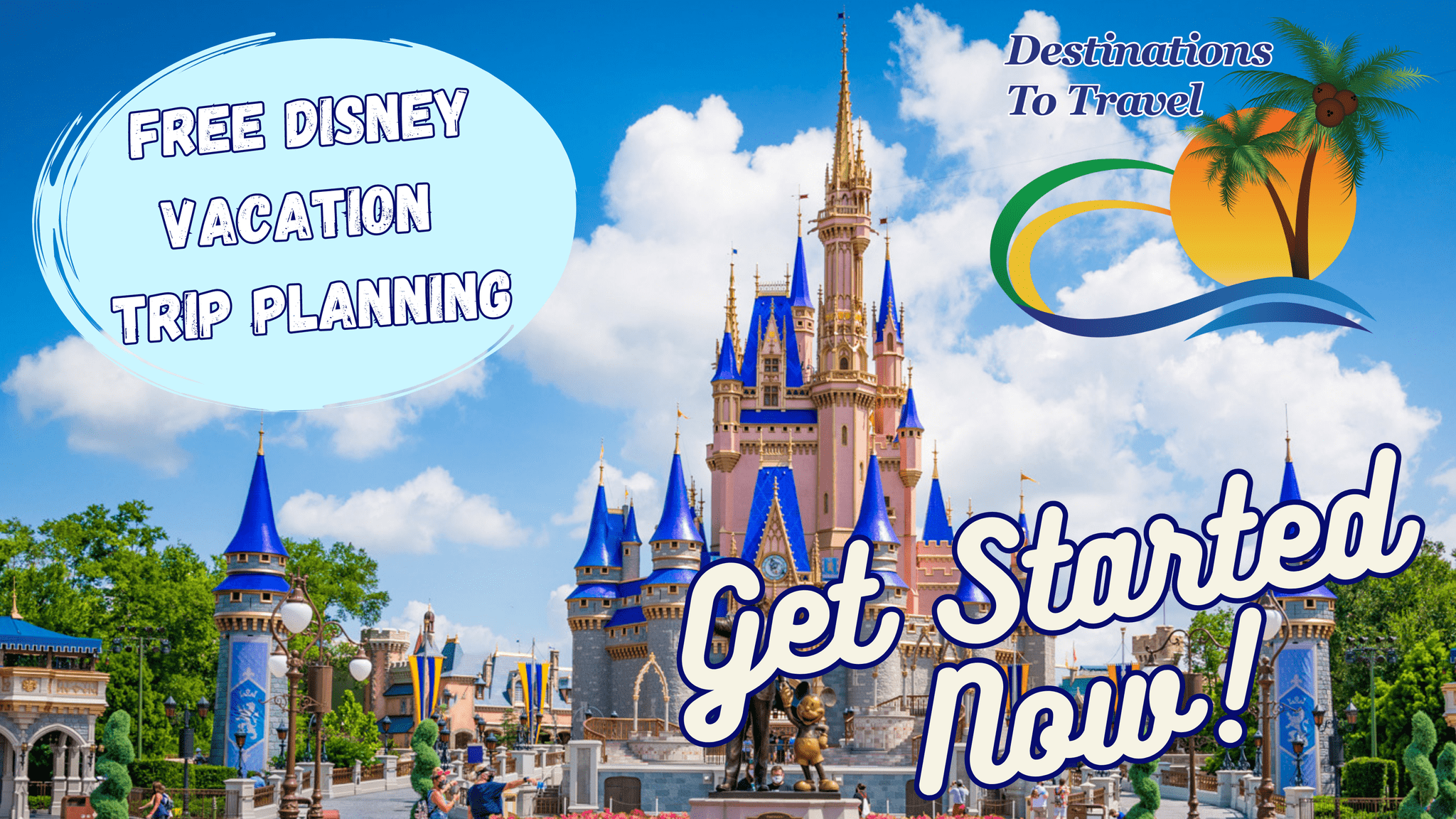 Let our friends at Destinations to Travel help you book your next Disney Vacation. They are the preferred Travel Agency of Chip and Company and Disney Addicts, and who we use ourselves.
Get started Now for your FREE No Obligation Quote.
Book With our friends at Destinations to Travel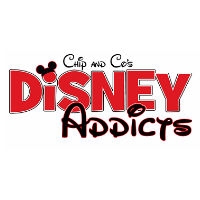 Latest posts by Disney Addicts Past Writers and Friends
(see all)