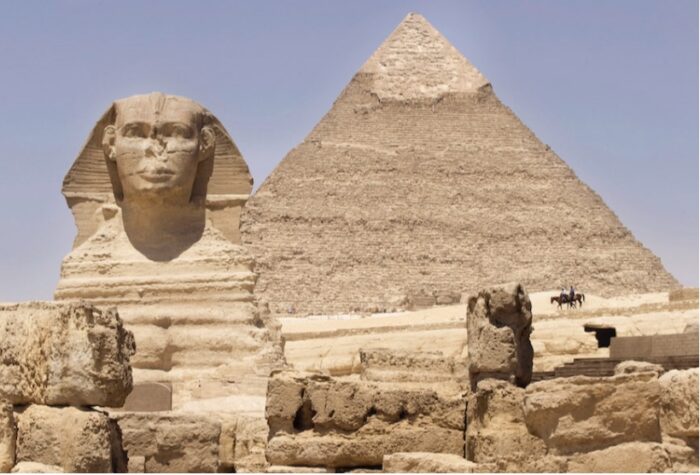 Egypt has long been a bucket list vacation destination for many world travelers. Imagine the opportunity to explore the land of pyramids and pharaohs where wonder and history abound. Starting in 2020, you can experience this spectacular destination all while enjoying Disney's world-renowned storytelling and customer service with an all-new Egypt itinerary from Adventures by Disney. The best thing about an Adventures by Disney vacation is that you can travel stress-free and leave your worries at home. With Adventures by Disney, you travel like a V.I.P., where every detail has been taken care of for you by your astounding adventure guides, leaving more time for you to relax and reconnect with your family as you make memories that will last a lifetime.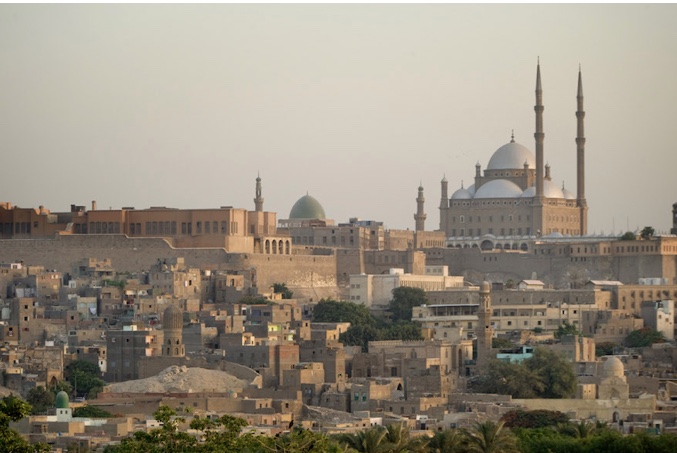 With departure dates beginning in early May of 2020, this newest Egyptian itinerary includes 10 days/ 9 nights exploring 5 locations including Cairo, Aswan, a Nile River Cruise, Luxor, and Sharm El Sheikh. There are both adults only exclusive trips as well as trips that welcome the whole family. It is important to note that there is a minimum age of 6 for this trip, however, the suggested age is 8+ years of age. So, let's delve right in and take a closer look at this epic Egyptian vacation.
Cairo
Day 1-
Your journey will begin in Cairo where after your plane lands you will be taken to your hotel for this leg of your trip. The fabulous Nile Ritz-Carlton, Cairo provides luxurious accommodations for your days exploring Cairo. Enjoy some pampering at your hotel after your flight with Cleopatra-inspired spa treatments or relax by the swimming pool that boasts deluxe cabanas. If you prefer to unwind a bit in your room after your travels, make sure to check out your incredible views of the Nile River from your hotel room.
Day 2-
Start your day exploring Cairo with an Egyptologist. During the tour, you will see historic landmarks such as The Saladin Citadel of Cairo which was built during the medieval time period as well as a visit to the Great Mosque of Muhammad Ali. After the tour enjoy lunch as beauty surrounds you at Al-Azhar Park. With sunken gardens and intersecting waterways its no wonder this park was named by the Project for Public Spaces as one of the world's 60 great public spaces.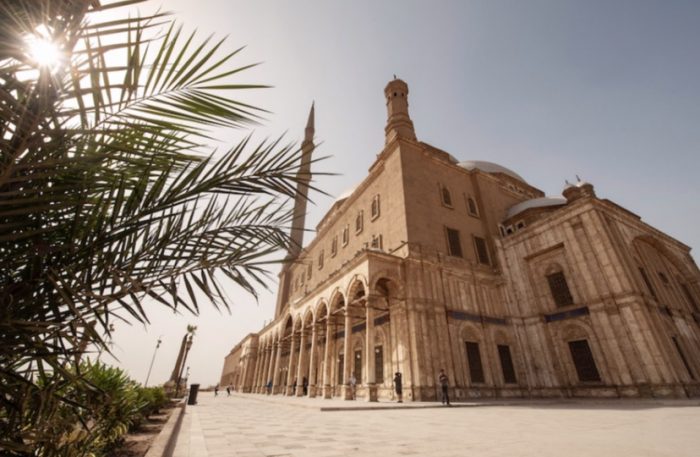 Day 3-
Your time in Cairo today will find you exploring Giza with an Egyptologist. You will be completely immersed in history as you see the Great Pyramids, the Great Sphinx of Giza as well as the Solar Boat Museum which is home to a vessel found at the foot of the Great Pyramid of Giza. On this epic day, you will also have a private tour of the Grand Egyptian Museum with an Egyptologist as well as view the King Tut Collection. As the adults in the group enjoy the King Tut collection, Junior Adventurers can participate in an interactive King Tut Art Detective Game. After dinner, enjoy a night stroll through the Khan el-Khalili Market. This amazing marketplace which was established in the 14th century is the perfect place to pick up a souvenir from your time in Cairo.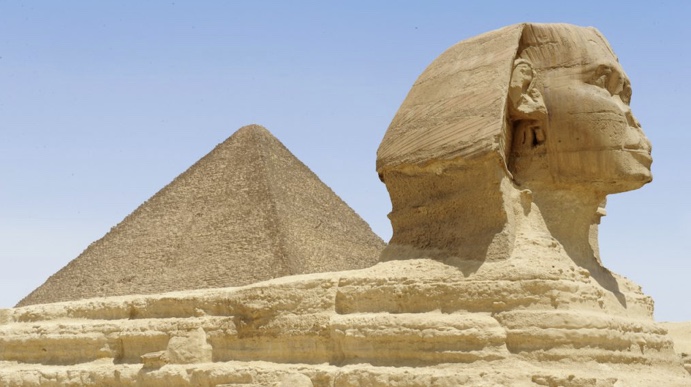 Abu Simbel
Day 4-
Bid farewell to Cairo for a few days as you travel to Abu Simbel to tour the Abu Simbel Temples. Marvel at the "Nubian Monuments" that were created as monuments to Pharaoh Ramesses II and his queen, Nefertari. These twin temples were carved in the 13th century BC out of the mountainside as a celebration of the victory at the Battle of Kadesh.
Nile River Cruise
After your short trip to Abu Simbel, travel to Aswan where after lunch you will check in to the M/S Tulip. This ship will be your home for the next 3 nights as you set sail down the Nile River. You will sail in luxury as the M/S Tulip boasts deluxe staterooms with French balconies, 3 dining locations as well as a sundeck swimming pool where you can cool off and relax after a busy day. However, before you depart down the Nile River on the M/S Tulip, you will set sail aboard a traditional felucca (wooden sailing boat) and set sail toward Elephantine Island and the First Cataract of the Nile, where you can witness a series of huge elephant-shaped boulders that protrude out from the river bed. After dinner on board the M/S Tulip enjoy a fun White Elephant Game with fellow travelers with souvenirs you picked up earlier in the day and enjoy a Nubian Folkloric Show before heading off to bed before your next exciting day!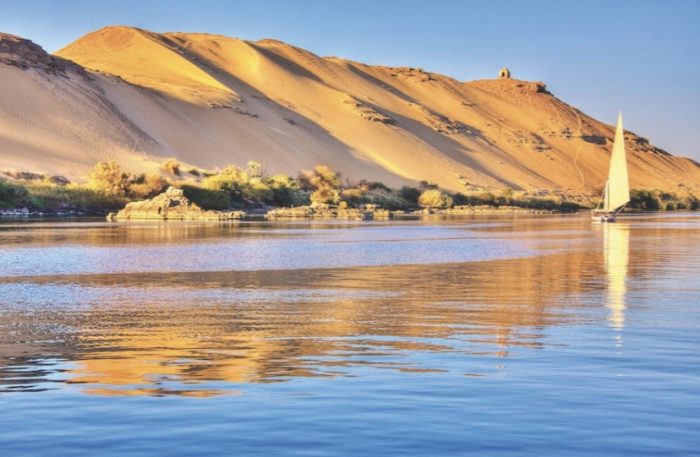 Day 5-
The incredible journey doesn't disappoint on day 5 as you start your day with an Egyptologist guided tour of the Temple of Isis at Philae. Afterward visit the unique Kom Ombo Temple which was built in 180-47 BC with its northern half dedicated to Horus, the falcon god, while the southern half was dedicated to Sobek the crocodile god. Later in the day as you sail down the Nile River, you can enjoy a Chef led Egyptian cooking class as you learn how to cook some traditional Egyptian dishes. After dinner enjoy a Disney movie night with your fellow adventurers in the ship's lounge!
Day 6-
Explore one of Egypt's most preserved temples in Edfu. Then after lunch visit the ancient city of Luxor and a temple that may have been the site where many of Egypt's kings were crowned.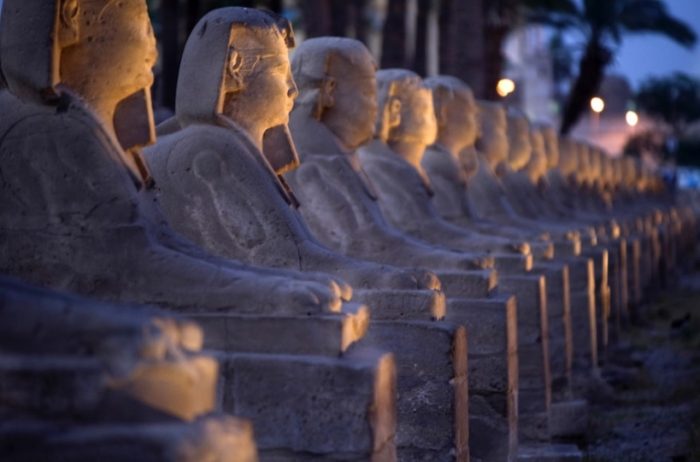 Day 7-
Today finds you visiting the world's largest ancient religious site. An Egyptologist will guide you through the site of the Karnak Temple including an impressive 97-foot tall obelisk. Your day continues as you explore the Valley of the Kings. Egyptologist will guide you through the site that contains 63 known tombs of royalty and privileged nobles as well as 4 Pharaohs.
Sharm El Sheikh
After all this amazing exploration you will head to Sharm El Sheikh. Located on the shore of the Red Sea, your accommodations for the next 2 nights will be at the gorgeous Coral Sea Imperial Sensatori Resort Sharm El Sheikh. This evening you will dine on the beach at a private beachside Bedouin-Themed dinner & beach party.
Day 8-
Board your private yacht as you set sail on the Red Sea and enjoy snorkeling the coral reefs at Ras Mohammad National Park. If you start feeling hungry, you're covered as you enjoy a delicious lunch on your yacht before heading back into the water to finish your day of fun. After dinner at the resort join your fellow adventurers for a Disney movie under the stars.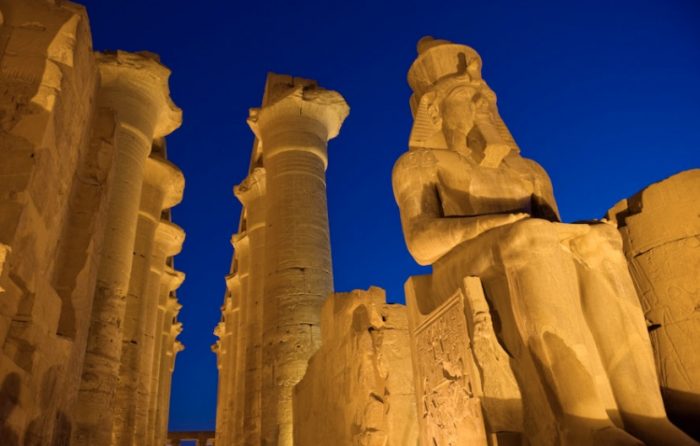 Day 9-
Enjoy breakfast and some quiet time at the resort. This is a perfect time to enjoy some of the amenities available at the resort. After lunch, you will depart for Cairo where you will check back into the Nile Ritz-Carlton, Cairo before gathering together one last time with your fellow adventurers at the private farewell dinner at the hotel. The night is capped off with a slide show that highlights all the amazing adventures you and your fellow travelers have had together.
Day 10-
Homeward bound! After breakfast at the hotel, you head to the airport for your journey home as you think about all the amazing memories you've made during this trip of a lifetime.
So, what do you think? Are you excited to start planning your Adventures by Disney trip to Egypt? If you are a past Adventures by Disney guest, Disney Cruise Line Gold or Platinum Castaway Club member, Disney Vacation Club member or Golden Oak resident you can begin booking on May 14, 2019. Then on May 16, 2019, general booking opens for this Egypt vacation along with other 2020 Adventures by Disney itineraries. If you book early you could enjoy a savings of up to $750 off per person on select departures. For pricing, departure information or to book contact your travel agent today or check out the Adventures by Disney website at adventuresbydisney.com!
Photo Source: Disney Parks Blog
Let's start planning your magical vacation today. As a travel planner with Key to the World Travel, I can help you with Walt Disney World, Disneyland, Adventures by Disney, Cruises, Tropical Getaways and so much more! My services are always FREE, so let's get you booked! For a free, no obligation quote contact me at r.burton@keytotheworldtravle.com or you can complete and submit the form below.
---

Latest posts by Renee Burton
(see all)