For those planning their first Disneyland vacation or for those frequent visitors slightly out of the Disneyland loop, Frozen fever has officially hit the West Coast with the opening of Frozen – Live at the Hyperion.  This daily attraction in Hollywood Land at Disney California Adventure brings Disney's blockbuster film to life with amazing costumes, special effects and Broadway-style musical numbers.  To celebrate the launch,  Disney announced dining package options for visitors wanting a bit of the VIP treatment during their next visit.  These options are a worthy addition to an already robust Disney dining package line-up.  To get you up to speed on the new Frozen-themed offerings as well as the other delightful culinary add-ons already on offer, here's our Guide to Disneyland's Dining Packages.
Frozen Pre-Show Package – Similar to the dessert parties already on offer at many of Disney's theme parks, those wanting a little extra Frozen bang for their buck can opt to participate in this pre-show package. For $49.00 a person, guests meet up early at Stage 17 at Disney California Adventure which has been magically transformed into a wintery courtyard within the walls of Anna and Elsa's castle.  Visitors can indulge in beer, wines, soft drinks and shaved ice before immortalizing the moment at one of 3 Arendelle-themed photos ops.  But the fun doesn't stop there, guests are then escorted over to the theater for Frozen-Live at the Hyperion where they will be treated like royalty with a special allocation of priority seats. Guests must have a valid park ticket to enter California Adventure for this event.  Booking can currently be made online at Disneyland.com.
Frozen Pre-Show Plus Lunch Package – For those wanting a bit more than drinks and snow cones,  Disney also has a dining package that contains all of the perks of the pre-show package listed above with the addition of lunch at the much-lauded Carthay Circle Restaurant.  Diners can enjoy soup and salad courses before taking their pick from one of four entrees on the special Frozen package dining menu including red shrimp with coconut lime mousse and grilled Angus with blue cheese risotto. When the meal is over, the experience is just beginning as guests are whisked over to Stage 17 to enjoy all of the elements of the pre-show package listed above. The cost is $99 per adult and $79 per child.  Reservations can currently be made at Disneyland.com.
Frozen Signature Dining and Behind-the-Scenes Package – There is nowhere to go but up as this grand dame of the Frozen dining packages features a 4-course meal as well as a backstage tour of the Hyperion theater.  Guests begin their package at Stage 17 enjoying all of the elements included in the Frozen Pre-Show Package including premium seating for Frozen-Live at the Hyperion.  Once the performance ends, Signature diners are able to step behind the curtain for an intimate view of the elaborate costumes used in the musical before having  your photo snapped on the performance stage.  The evening doesn't stop there.  Guests are then invited to Carthay Circle Restaurant for a 4-course prix fix dinner where the icing on the cake is Olaf's Summer Dream Vacation Dessert.  The cost for this all-inclusive Frozen extravaganza is $299 per person (tax and gratuity not included).  Online booking is not available for this package.  Guests need to call 714-781-DINE to place your reservation.
Paint the Night Dining Package -Those interested in doing something extra special during their next trip to Disneyland need look no further than this amazing package combining a 3 course meal with premium viewing for Disneyland's dazzling nighttime parade.  The rustic Blue Bayou restaurant plays host with a 3-course Louisiana-style menu that includes a starter entrée and desert. Post-meal it's off to witness Disneyland's nighttime electrical parade that boasts over 1 million glowing lights adorning floats occupied by much-loved Disney/Pixar friends including Mike and Sulley, Lightening McQueen, Peter Pan and Tinkerbell just to name a few.  The Paint the Night Dining Package costs around $65.oo for adults and $25 for children (3-9) and can be booked online or at 714-781-DINE.
Paint the Night Dining Package On-The-Go – This is essentially a Quick Service option for those not wanting to have a fancy sit-down meal but who still want access to a   premium viewing area from which to watch Paint the Night.  Guests stop by Aladdin's Oasis in Disneyland and are able to take their pick from one of 3 entrees (roasted chicken, lasagna and vegetable lasagna.)  The meals are served on a tray that includes a dinner roll, a salad and a small dessert.  At the time the meal is picked-up guests will receive a voucher for the parade viewing. This grab-and-go option is much more economical than its Blue Bayou counterpart setting adults back $23.00 and children $13.00.  Visitors can book this package online or at 714-418-DINE.
World of Color Dining Package – Disneyland's nighttime spectacular World of Color is an evening offering that is simply not to be missed.  Awestruck is a fantastic word to describe how you'll feel after taking in this projection show featuring  a 1900 sq ft. water screen as its focal point.  Watch key scenes from some of your favorite Disney/Pixar films spread across over a thousand fountains shooting water a staggering 20o ft in the air.  And if that isn't enough the entire event is set to an energetic soundtrack and features pyrotechnics, laser and fog effects.  A great way to secure a enviable viewing spot for this event is through the World of Color Dining Package. Visitors can choose between 1 of 3 participating restaurants for a 3-course prix-fixe meal before arriving at the preferred viewing area for World of Color at Disney California Adventure Park.  The restaurants included are as follows:
Wine Country Trattoria –Serving up California and Mediterranean-inspired dishes.  Lunch starts at $34.55 per adult and $29.66 per child (3-9). Dinner starts at $48.58 per adult and $26.98 per child.
Carthay Circle Restaurant– Indulge in Southern California specialties featuring locally sourced ingredients with meat, vegetarian and seafood options.  Lunch starts at $44.29 per adult and $23.76 for children.  Dinner is $66.96 per adult and $27.01 for children.
Ariel's Grotto – Guests can choose from indoor 'Under the Sea" dining to outside Paradise Pier seating at this restaurant serving up a bevy of delicious options from seafood to creative vegetarian fare.  Dinner is the only option for the World of Color package as both breakfast and lunch at Ariel's Grotto are reserved for character dining.  The dinner package starts and $48.58 for adults and $26.98 for children.
Bookings can be made online or by calling 714-781-DINE.
World of Color Dessert Party – For those that prefer sweeter pursuits, guests at the World of Color Dessert Party also receive the VIP treatment with preferred viewing of the nighttime water pageant.  However instead of a 3-course meal, visitors get to indulge in a delicious arrangement of both sweet and savory desserts right on Paradise Pier.  Delectables include cheese, fruit, tarts, cakes and macaroons just to name a few. Hot and cold beverages are also available.  The event also includes sparkling beverages and will set guests back $79.00 per person (not including taxes or gratutities). Advance reservations can be made at 714-781-DINE or online.
Booking as far in advance as possible is strongly encouraged.  Disneyland will typically release packages 60 days in advance.
Has all this talk of food and pageantry made you want to head to the parks? Fill out our form below for your FREE quote.
If you find articles like this helpful, why not consider booking with an Authorized Disney Vacation Planner? As an agent with MickeyTravels, not only can I help you pick your perfect package but I'll also help you add special touches like those listed above to make your holiday truly extraordinary.   Best of all my services are absolutely FREE.  You'd pay the same as if you were to book with Disney directly.  Get in touch at 1.800.801.4025, via email at mroden@mickeytravels.com or on Facebook to find out more. 
Images copyright Disney.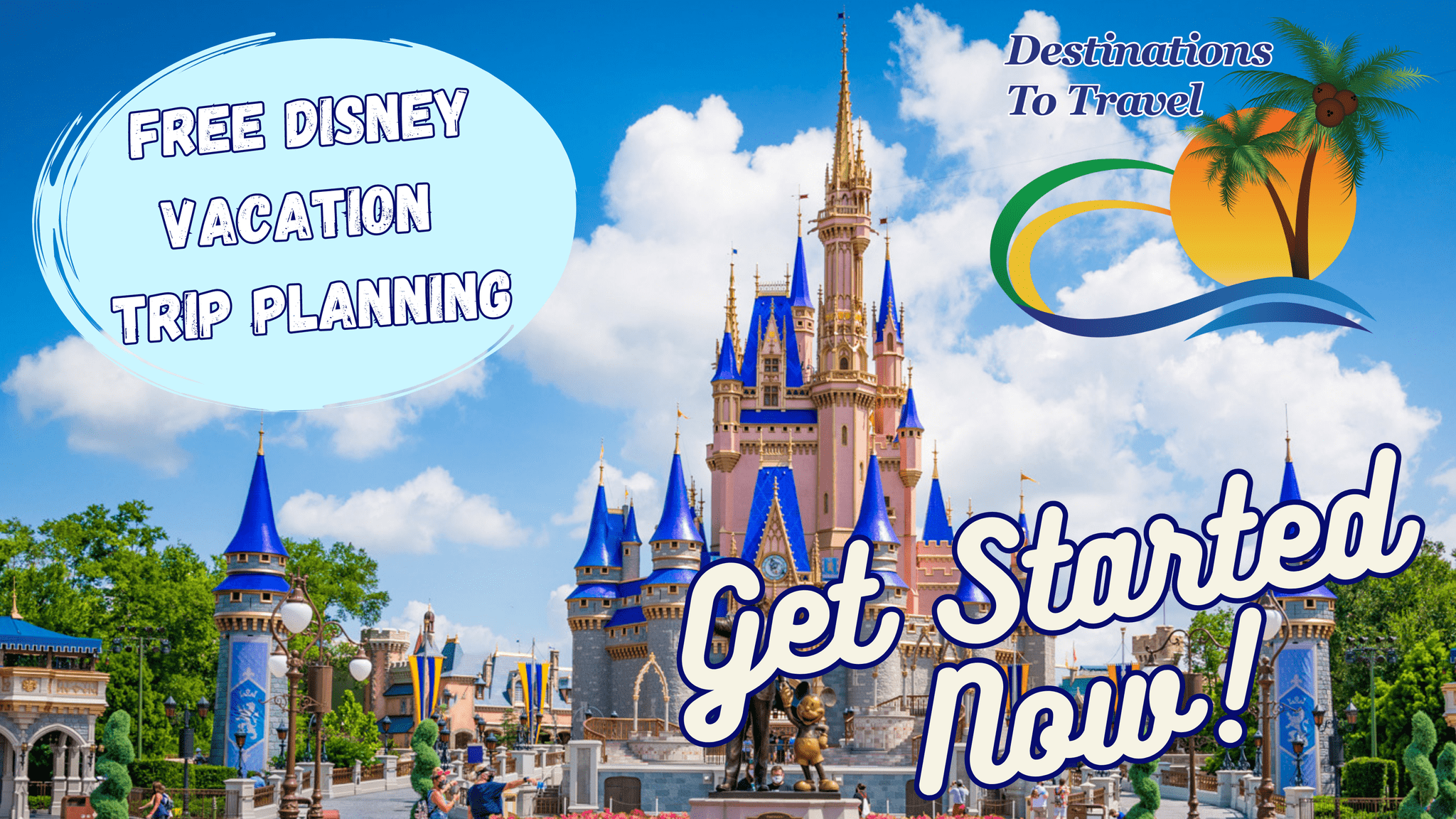 Let our friends at Destinations to Travel help you book your next Disney Vacation. They are the preferred Travel Agency of Chip and Company and Disney Addicts, and who we use ourselves.
Get started Now for your FREE No Obligation Quote.
Book With our friends at Destinations to Travel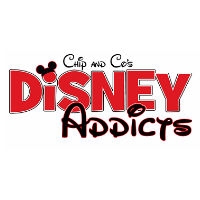 Latest posts by Disney Addicts Past Writers and Friends
(see all)