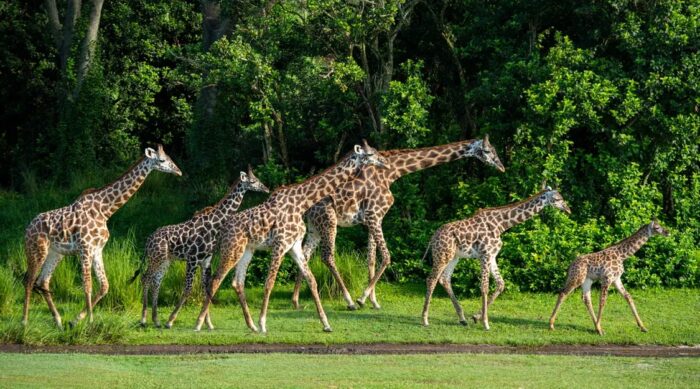 Meet Humphrey! Disney's Animal Kingdom newest Masai giraffe!
On June 10th, a giraffe calf was born at the park to mom Lily boding pretty quickly. Humphrey was six feet tall and weighted 183 pounds, he has been pretty playful and curious since he was born.
Related – Disney's Animal Kingdom Welcomes New Baby Giraffe
A few days ago, Humphrey made his debut on the Kilimanjaro Safari joining his mom and taking his very first steps on the savanna! If you are visiting the safari, you can easily spot him by his unique butterfly-like marking over his right shoulder and the heart shaped marking dotting his coat.
Did you know the different size and color markings on giraffes camouflage them on the savanna and distinguish the different subspecies? For example, Masai giraffes have a lacy-edged spot pattern that resembles oak leaves.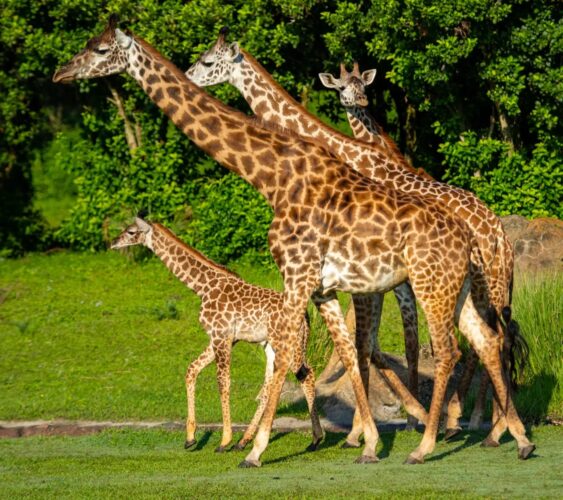 Related – 2 New Babies Born Days Apart At Disney's Animal Kingdom!
Humphrey was born as part of the Association of Zoos and Aquariums Species Survival Plan Program that oversees responsible breeding of threatened and endangered species! Giraffes for example, are a vulnerable species facing silent extinction in the wild with a population decline of 40% over the past 30 years.
So next time you visit Animal Kingdom and take a ride on the Kilimanjaro Safari, don't forget to say hi to Humphrey!
Credit: Disney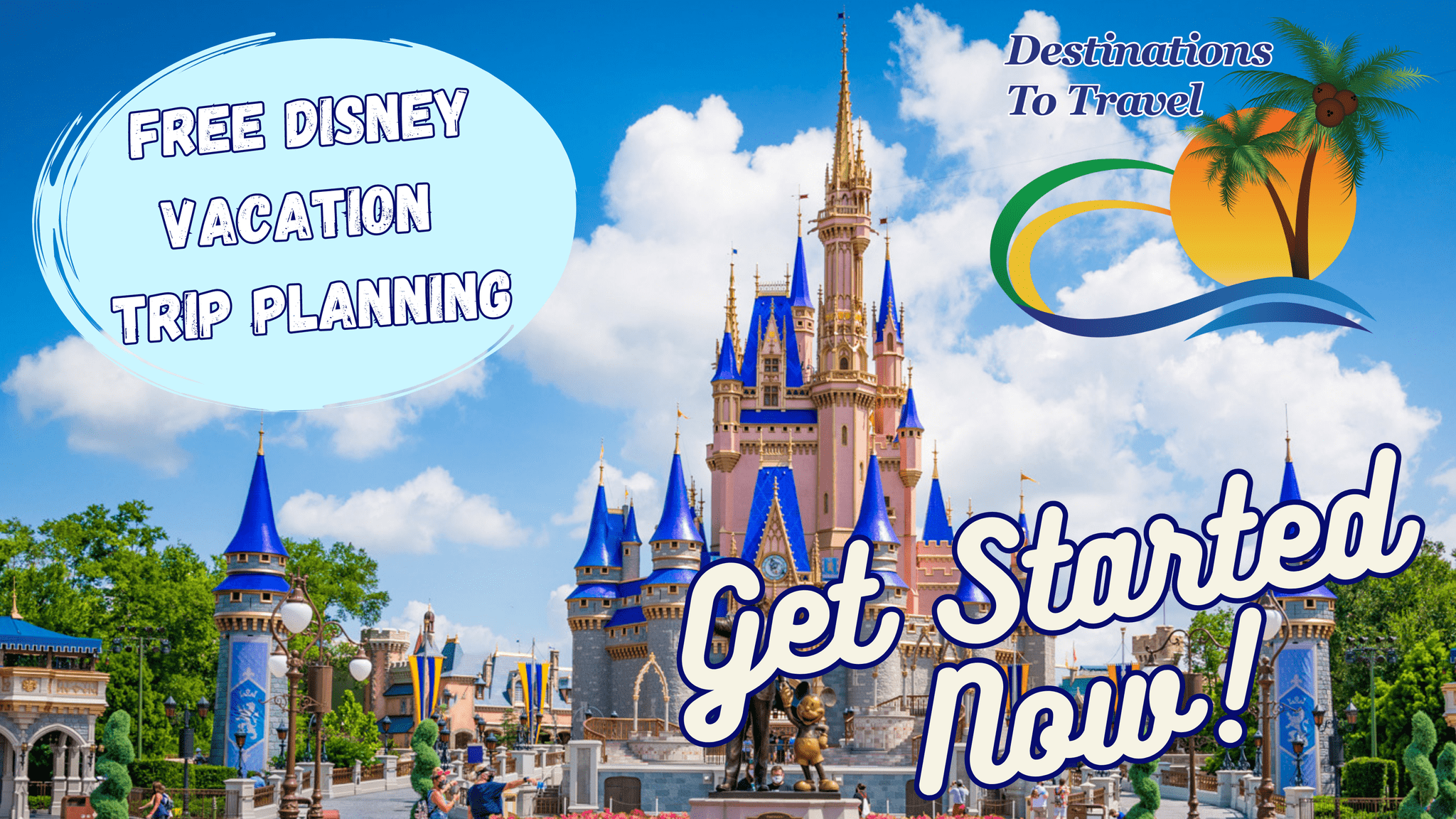 Let our friends at Destinations to Travel help you book your next Disney Vacation. They are the preferred Travel Agency of Chip and Company and Disney Addicts, and who we use ourselves.
Get started Now for your FREE No Obligation Quote.
Book With our friends at Destinations to Travel