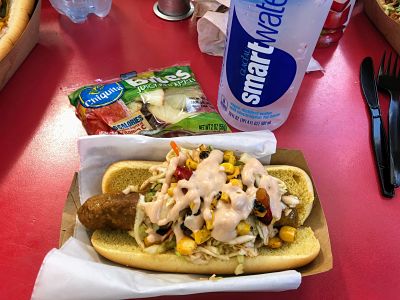 About a year and a half ago, my sister decided to switch to a plant-based diet. She's seen great improvement in both her physical and mental health, her run times just get faster and faster, and she has more energy than ever before. As we prepared for our family's January trip for the runDisney Marathon weekend, she and I were both a bit nervous about her dining situation. Would she be able to find food she wanted to eat, or would she be relegated to bowl upon bowl of plain pasta and a side of vegetables the whole trip? How easy is it to keep vegan at Disney?
Walt Disney World and all other Disney Destinations have an incredible reputation for accommodating all sorts of dietary restrictions due to allergies, medical conditions, and food politics. I am happy to report that our experience was completely positive, and she said it was the best dining experience outside her own kitchen that she's had since she made her diet switch!
We deliberately chose our table service based off of the menus that we thought would have the most options for her. Our first night we headed to a new restaurant for all of us, La Hacienda de San Angel in the Mexico pavilion at Epcot.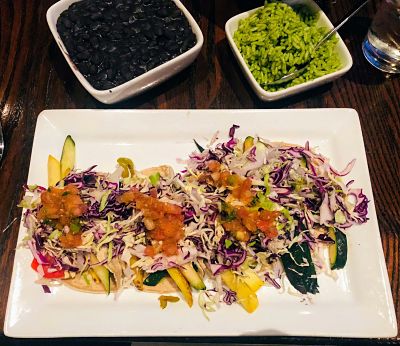 This restaurant sits on the lagoon side of the World Showcase promenade, with large windows perfect for seeing the nightly Illuminations fireworks display. My sister ordered the Tacos de Vegetables, easily made vegan by leaving off the queso fresco. Accompanying it was her own portion of black beans and rice specifically prepared for her by the chef.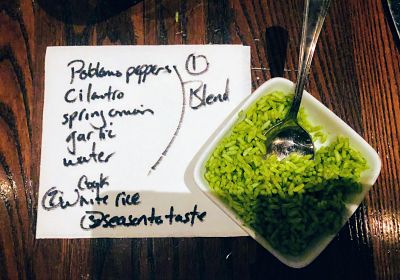 I need to pause a moment and talk about this rice. Upon first bite it was delectable, but soon it blossomed into this spicy amazingness. The rest of us left the other bowls of rice for the table untouched and devoured my sister's. We asked for the recipe before we left, and our server brought back a napkin with the recipe handwritten on it from the chef! Needless to say, we will be experimenting at home to find the correct proportions to eat this EVERY DAY.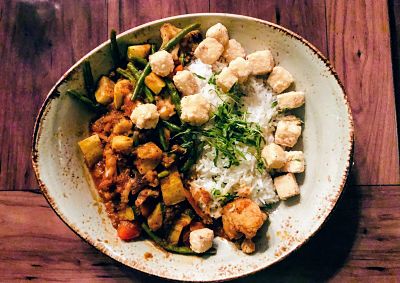 The next evening we ventured over to Jungle Navigation Co. LTD Skipper Canteen in Adventureland in the Magic Kingdom. This restaurant was already a personal favorite, and I eat there nearly every trip. Even though I'm someone who usually orders the entree with the most meat and asks to hold the vegetables because I won't eat them anyways, my favorite dish on their menu is the Shiriki Noodle Salad on the appetizer menu, which in its menu form is vegan with no alterations needed. Since we are diehard Disney Dining Plan users, which includes an entree, drink, and dessert for a table service credit, but no appetizer, I asked if she could order an entree portion of that noodle salad. Unfortunately, that was a no go.
But this story had a very happy ending. The server recommended the Curried Vegetable Crew Stew, a mix of pineapple fried tofu and curried vegetable atop a bed of coconut rice. Again, we were all drooling over food. The server immediately asked if my sister eats honey, as some vegans do and some don't, because the curry contained honey as an ingredient. My sister does, so this wasn't an issue. Mad props to informed servers!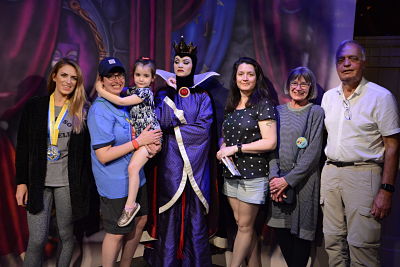 The dinner both my sister and wife were the most excited about was the new Storybook Dining at Artist Point with Snow White. Like all other character dining experiences, this is a prix fixe menu and set price for everyone. This dinner opened less than a month before we were eating there, and I was very nervous this would be the plain pasta meal.
I was wrong.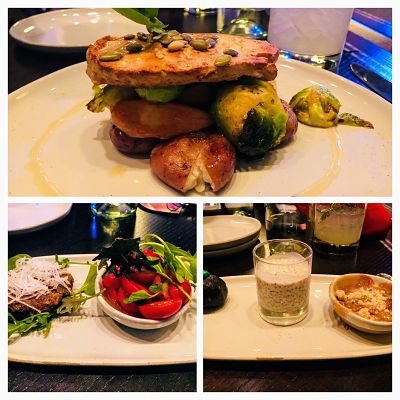 Her meal began with an Impossible burger slider with a side of fresh garden tomatoes, followed by an entree of a soy-based faux chicken with roasted brussels sprouts and red potatoes, and a dessert trip of the "poisoned apple" brown, chia seed pudding, and gooseberry pie without the whipped cream topping. While my favorite vegan reports that this wasn't as good as her meals at both Skipper Canteen and La Hacienda, she was the most impressed with them because they had an entire vegan three-course meal at the ready that was vastly different from the shared entrees, plated entree choices, and shared desserts that appear on the standard menu.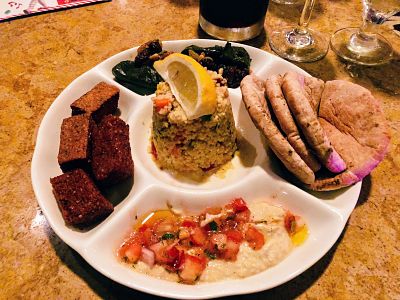 We rounded out our table service meals at Spice Road Table in the Morocco pavilion at Epcot, another personal favorite of ours for both its location right on the lagoon (perfect fireworks viewing!) as well as its incredible menu. I thought this would be the easiest menu to find excellent food, but I was incorrect, as this was on the disappointing side. Her option was the Mediterranean Hummus Platter with hummus fries, babaganoush, stuffed grape leaves, couscous salad, and pita. While the food was good, it felt like more of a snacking plate for sharing rather than an actual meal. We cannot recommend this for a vegan option.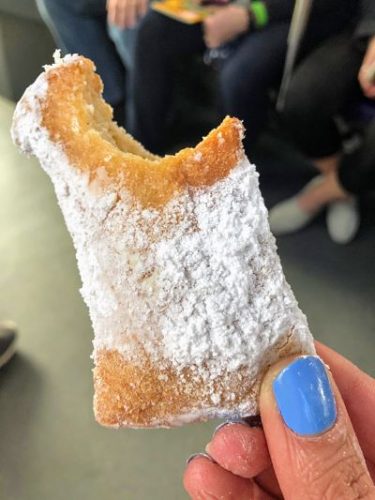 Beyond our table service choices, standouts included Casey's Corner in the Magic Kingdom, Mickey Pretzels, the sorbet at Ample Hill Creamery, and the vegan beignets at Port Orleans French Quarter.
"And tell people to for sure ask for those vegan beignets. Delish and a surprise since vegan really don't get that stuff very often," says my sister.
Duly noted, and told!
Here are some quick tips for any guests with special dietary needs:
Note them on your advanced dining reservations.
If you are doing your advanced dining reservations online, on the last screen before confirming your dining reservation you will see a section called "Special Requests." By following that link, you will be able to make a note in your reservation of any common food allergies, including eggs, soy, shellfish, corn, wheat/gluten, milk or lactose, peanuts or nuts, and fish. There is also an "other" option, which I always click if I know my clients have other food concerns. By including this information on your reservation, it will trigger a flag in the system to provide your table with an allergy menu automatically. Your server will also ask about it.
If you do not note it when you first make your reservation but would like the information added, your travel planner will need to call Disney to note it on that dining reservation.
Supplement with grocery delivery
If you or anyone in your travel party is nervous about their food options, one great way to make sure you have what you need is to take advantage of a grocery service to deliver food to you at your resort. Your travel planner can recommend the options that will best fit your needs!
Don't be afraid to speak up!
Let the restaurant know what you need! Many times when I've traveled with people with dietary needs beyond the above listed common food allergies, the chef has come out to talk to us and either walked us through the menu or prepared a special off-menu dish.
All counter-service establishments will also have an allergy-menu available as well as a binder with ingredient information. The options for going off menu may be more limited than at full-service restaurants, but you'll never know until you ask! This is something we forget quite often, although we're Minnesotans which means we are slow to speak up but reserve the right to complain about it later.
At Walt Disney World, however, we are so well taken care of that we never feel the need to complain.
What dishes are you excited to try on your next vacation? Contact me today for a free, no obligation quote for your next vacation, whether it's to Walt Disney World or wherever else you want to go!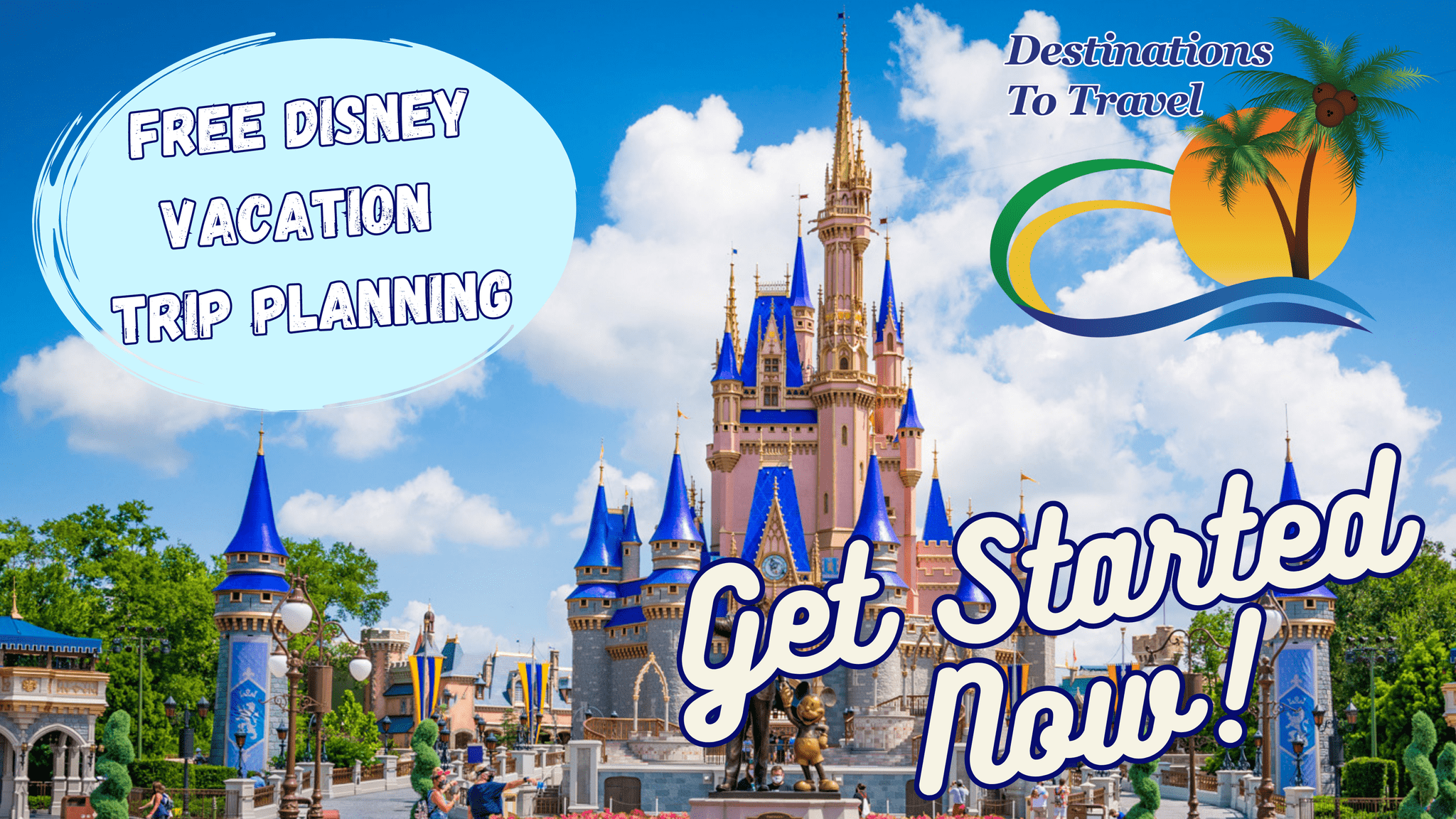 Let our friends at Destinations to Travel help you book your next Disney Vacation. They are the preferred Travel Agency of Chip and Company and Disney Addicts, and who we use ourselves.
Get started Now for your FREE No Obligation Quote.
Book With our friends at Destinations to Travel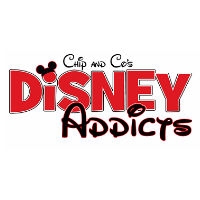 Latest posts by Disney Addicts Past Writers and Friends
(see all)