'Magic of Disney's Animal Kingdom' has been bringing two of our favorite things – Disney Parks and Cute Animals – into our homes for a few weeks now. We have seen some pretty spectacular things that before, only the Animal Care teams had seen!
This week's episode of "Magic of Disney's Animal Kingdom" focuses' on how Disneys Animal Care teams put in some work to help and enrich their creature friends. Through a little bit of training and encouragement, the Animal Care teams are working to help the animals help themselves. This episode even includes examples of training for both aquatic and land animals – which leads to different and specialized methods!
In this episode, we head to EPCOT where aquarist Aaron has spent four years specializing in aquatic animals, including sea turtles. According to Scott Terrell, Aaron "…has a wealth of expertise he has developed here and through work with other Association of Zoos & Aquariums (AZA) institutions and conservation field studies." At EPCOT, Aaron has worked incredibly hard with a green sea turtle named Harry, who arrived at the park when he was found suffering from an injury in the wild. Unfortunately, Harry will not be re-released into the wild due to his injury. Luckily, Harry has his best friend Aaron to keep him company, work on his rehabilitation, and some training as well.
According to Disney Parks Blog, "Feeding time for Harry is a central focus for Aaron, who is teaching the sea turtle how to swim to a target for his very own meals. This technique allows the aquarists to keep a close eye on Harry and ensure he's eating enough each day".  By the looks of it, Harry looks like he's been enjoying this as well!
Patience and positive reinforcement are key. Scott Terrell notes that "Aaron provides Harry with positive reinforcers to gain his trust, in the form of back-scratches and his favorite foods, which you ­can see Harry loves…but you can also see it is a real treat for Aaron too. He has been working hard to help Harry make progress toward living his best life in his new aquarium home. With every milestone comes a huge sense of pride and accomplishment." These animal caretakers take their jobs very seriously and in the end, we as viewers and visitors get to enjoy these beautiful creatures for years to come.
If you're interested in how the team works with land animals, a beautiful African elephant named Nadirah is sure to impress! She is a bit apprehensive about a bridge at Kilimanjaro Safaris, but her animal care team, Erin and Elizabeth are up for the job.
According to Disney Parks Blog, "Erin has spent the past thirteen years exclusively devoted to working with elephants in AZA institutions. For the past six years, she and Elizabeth have been caring for elephants at Disney's Animal Kingdom Theme Park, so they really have great insights on the dynamics of the herd and used their know-how and expertise to try a variety of different techniques to build up Nadirah's confidence." With a little bit of her favorite bath time, some company from an African elephant named Vasha, and some snacks, the team builds a strong bond and trust with the anxious elephant.
Nadirah still has some work to do in order to cross that bridge (both physical and metaphorical) but is making great progress. As Scott Terrell brings up in his article, "It's a great reminder that at the end of the day, what Nadirah does is her choice, and just like with all of the animals at Walt Disney World Resort, it's our job to recognize her needs, be supportive and work with her to ensure she gets the very best care."
Make sure you keep an eye out for Harry and Nadirah on your next trip to the parks.
Photo/Quotes: Disney Parks Blog
Instagram (@DrMarkAtDisney) and Facebook (@DisneyASE) for more behind-the-scenes fun.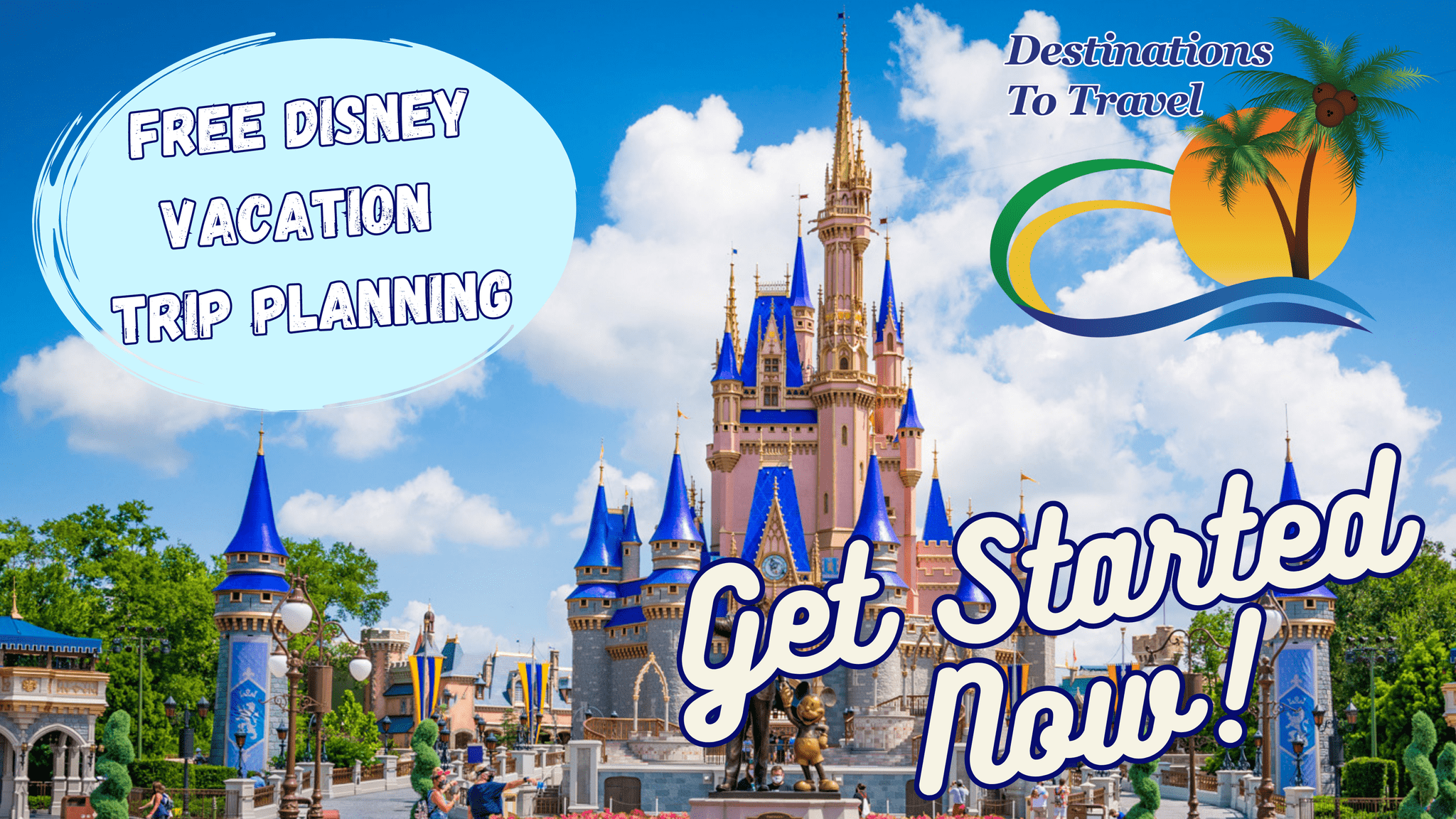 Let our friends at Destinations to Travel help you book your next Disney Vacation. They are the preferred Travel Agency of Chip and Company and Disney Addicts, and who we use ourselves.
Get started Now for your FREE No Obligation Quote.
Book With our friends at Destinations to Travel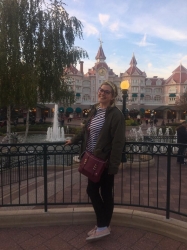 Latest posts by Danielle H
(see all)